This post is sponsored by Hair Biology (a brand that definitely celebrates the beauty of aging with boldness)! Thanks for supporting brands that support Empty Nest Blessed.
When I turned 50, I decided to start my career. Oh, don't get me wrong, before that I'd done the most wonderful and challenging job in the world: I'd raised three kids. Like most women, it stretched me and grew me in amazing ways. But while I was raising them, there were many times I set aside my agenda, my needs, and my interests, in order to prioritize theirs.
When my last child left for college on the exact day I turned 50, I realized something: I'd put myself on the back burner for so long, I wasn't even sure who I was or what I wanted to do! I knew I wanted to make a difference. I wanted to encourage, inspire, and be a source of positivity and joy for other women in my stage of life. But with absolutely no knowledge of web design, social media, or photography, was it even possible? Admittedly, I didn't know a lot. But I knew one thing: I wouldn't let my age be a barrier.
Society and Aging
It seems like our society sees aging as a problem that needs to be cured, fixed, erased, and resisted. The beauty industry sets an impossible standard that sends a very clear message—look younger. Don't show your age! Those old notions about aging really need to be redefined.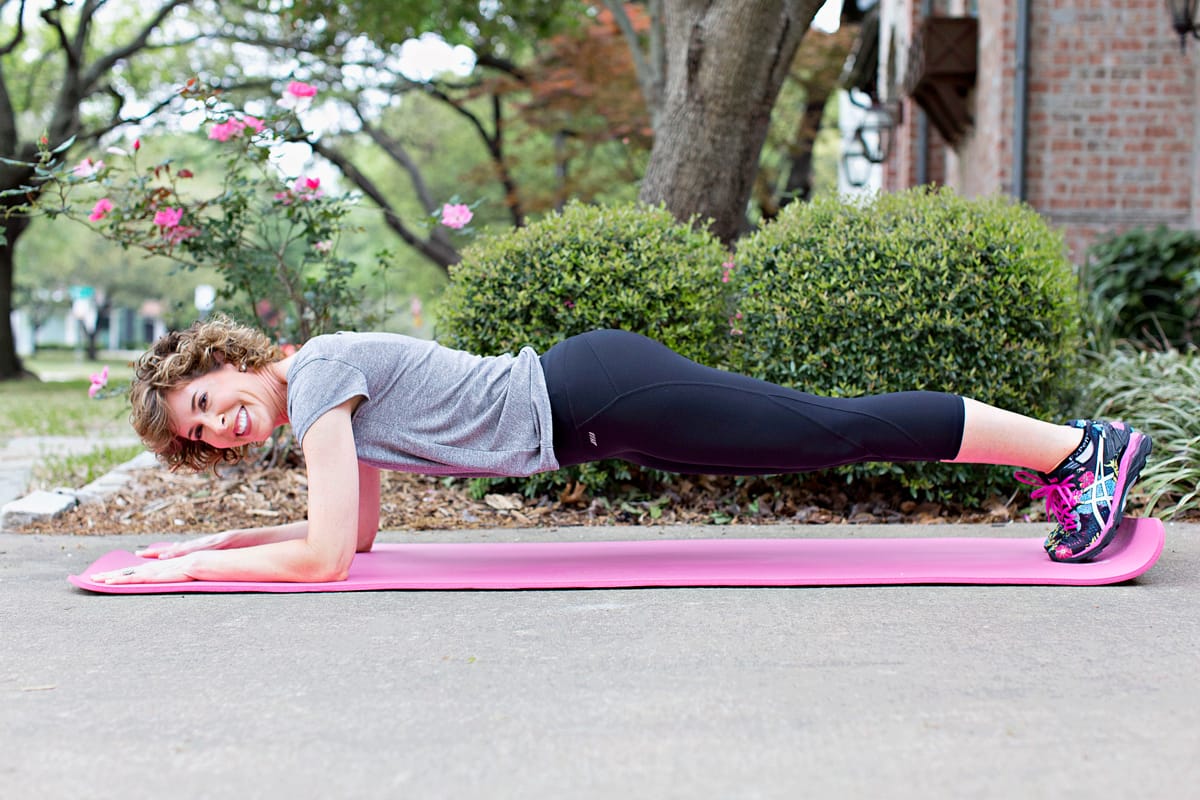 We all want to look our best, be healthy and strong enough to do everything we want to do, and make a difference in the lives of our family, friends, and the world. It's time for society to shift the focus from conversations about the outward, physical signs of aging, and instead, put it on the enviable signs of aging like confidence, knowledge, and achievement. Let's redefine aging! Women over 45 are vital, empowered, and amazing.
Flip the Narrative: Show Your Age!
Don't accept the prevailing message that you hear from society! Instead, flip it:
You're a survivor! You lived through the days of no bike helmets, no seat belts, drinking out of garden hoses, among other shocking things!
Those crow's feet? They show that you've loved well and laughed much.
You remember the sweetness of the days when life was more about face-to-face interaction than texts and Facetime.
The expertise you gained by being the go-to answer person for your kids makes you roughly the equivalent of Wikipedia!
That extra skin around your middle testifies to a miracle: it shows that you grew life inside your body.
Those gray hairs? They're your crown????, Queen!
You are absolutely amazing.
Redefining Aging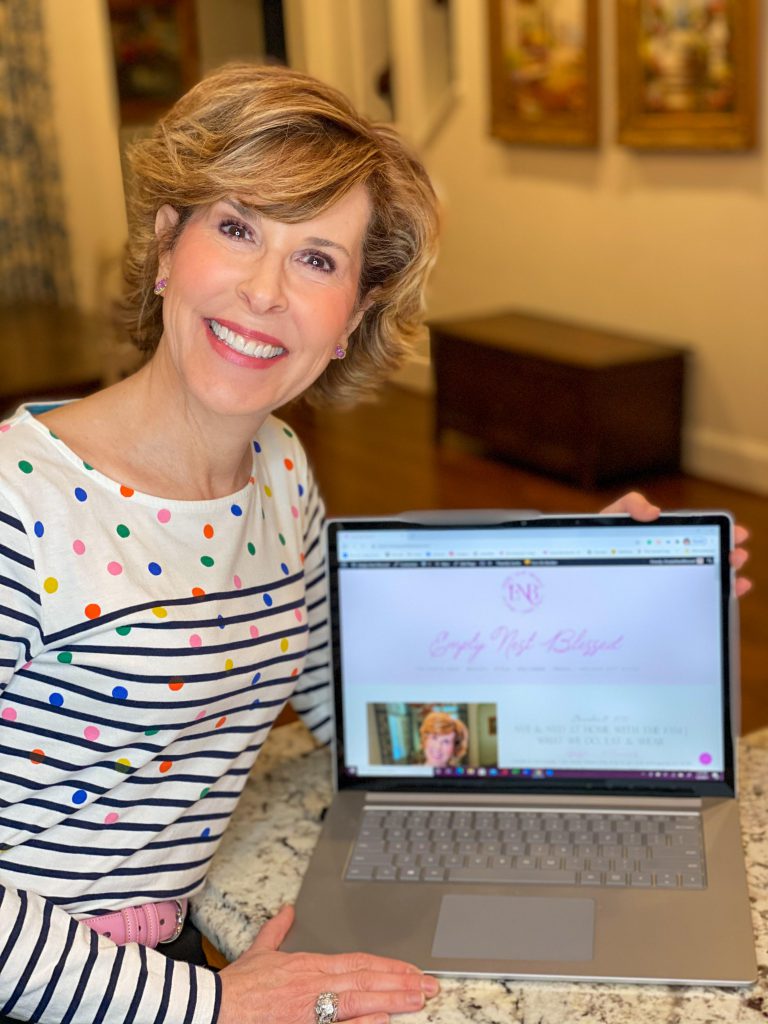 I started Empty Nest Blessed with the desire to redefine aging by encouraging and inspiring women in our age group to move beyond society's prevailing narrative. I had to teach myself everything from how to build a website to how to use social media. (Not to mention working up the courage to share my life in a public way.) I think – I hope – that inspires other women. If I can do it, you can too!
As I was busy trying to encourage and inspire others to think about aging in a different way, something happened that I didn't expect: I discovered brands like Hair Biology. The fact that there is a haircare line made specifically for women over 45 encourages and inspires me!
Hair Biology is a brand that is committed to redefining aging by supporting and empowering women over 45. They celebrate aging women and flip the prevailing narrative about aging on its head. They encourage women to show their age! I am so proud to be associated with them.
Hair Biology emboldens us to Show Our Age. There is beauty that comes with age, and that is something I
love and want to empower everyone to express boldly! The entire Hair Biology collection is formulated for the unique hair needs of women over 45. How great is that? It features collections with specific benefits for the various needs of aging hair: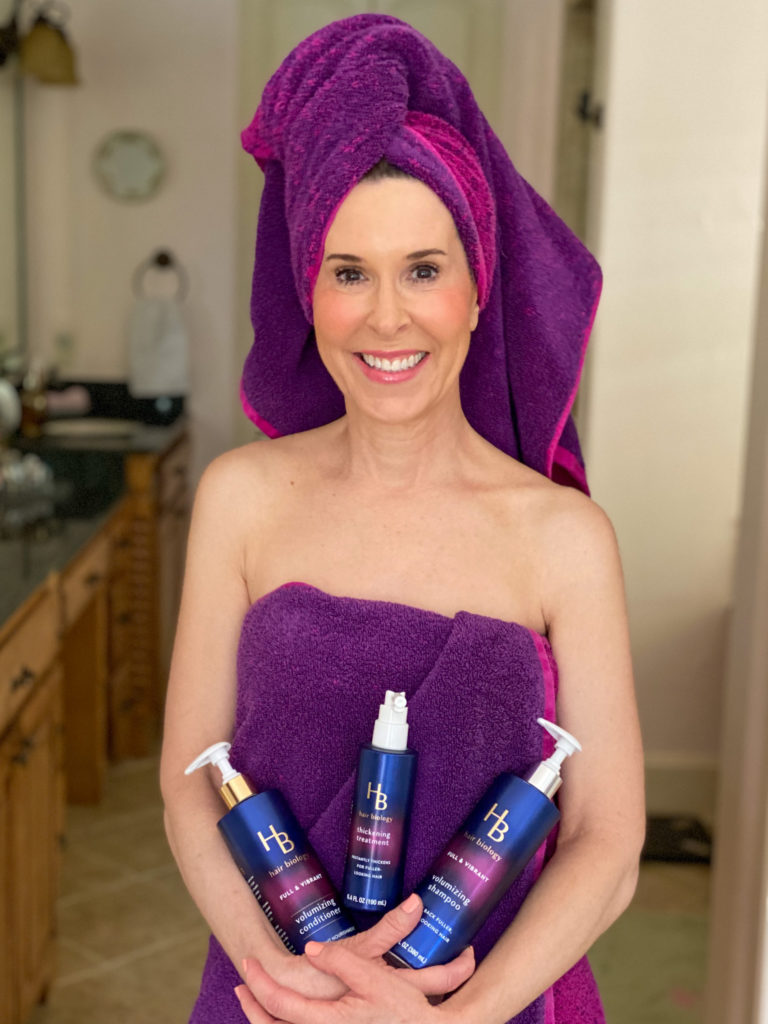 Hair Biology is available exclusively on Target.com, and at Target stores nationwide. By the way, I used to use the Full & Vibrant Collection. That is until my 24-year-old daughter "borrowed" it for her hair! Ever since she stole "borrowed" it????, I've been using Hair Biology's Soft & Hydrated Collection. It's safe for my colored hair, with no parabens, and it's specifically designed to weightlessly nourish and moisturize my hair. I told you how it's made a big difference for me in THIS post — all about my life-long pursuit of shiny, soft, and hydrated hair.
I'm grateful to Hair Biology for spreading the "Bolder, not Older" message. I hope by the time our daughters are our age, society will have redefined aging. and that message will come through loud and clear.
How are you redefining aging? I'd love to know. Leave me a comment and share, okay?