(The collage above is clickable for more information on any product.)
No matter how devoted we might be to our high-end lotions and potions, we all have everyday essential drugstore products that we love. I know I do! Listen, friends! I'll use any product that works. In fact, usually I go to a drugstore product first, and then if I'm not satisfied, I'll try something higher end. Do you do that too? Today I'm sharing the ten drugstore products I use pretty much every single day. Let's jump in, okay?
The "Drugstore"
We're far away from the days of the sweet corner drugstore, where you picked up your prescriptions, your lotions, potions, and makeup, and maybe even a milkshake while you were there!
Today, I tend to shop for these "drugstore" items either on Amazon or at Target or Walmart. Of those, probably my favorite is Amazon. In fact, I'm not sure what I did before Amazon, are you? I order at least once a week! Not only are the prices usually better than anywhere else, but the convenience of Prime makes it so worthwhile! (If you're not a Prime member, you might want to consider it! You can read about all of the benefits here.) And did you know that you can save even more with their Subscribe & Save option? It's perfect for drugstore items like these that need to be replenished on a regular basis.
Did you know that I have my own Empty Nest Blessed page on Amazon? It's true! I'll link all of these things there, so you can shop with me in one easy place!
The Products
I use these products daily, but some are seasonal!
1.  Q-tips Precision Tips – Maybe it's just me being messy, but I don't know how anyone applies their makeup without Q-tips around to clean up smudges, smears, and goofs. I use at least one or two every time I apply my makeup! This version has a pointed, precision tip, which is helpful for around the lash line. (Which is where I cannot seem to get my act together!)
2. Clean & Clear Oil Absorbing Sheets – These blotting papers are a genius find for lightly blotting under your lower lashes. (This prevents your mascara from smudging and smearing hours later.) I cut them in fourths, to make smaller pieces for just this purpose! I also carry a pack in my purse for blotting if things get warm and I start to "glisten" in the summer months. LOL.
3. Burt's Bees Tinted Lip Balm in Red Dahlia – You know how you have a go-to lip color that will work in a pinch no matter where you're going or what you're wearing? Yeah…this is that one! My friend Gale told me about it and how the sheer tint makes it work on anyone. Not generally a believer in a "universal" lip shade, the sheer tint of this lip balm has made me a believer! (Also, it's Burt's Bees, so you can feel good about the fact that it contains natural ingredients including Shea Butter. (Click here for additional ingredient information.) Lately, I've been all about City Beauty's City Lips lip plumpers, but I've got a tube of Burt's Bees Tinted Lip Balm in Red Dahlia stashed in my car, my purse, my desk, and every bathroom in the house!
4. Exfoliating Bath Cloth – And now it's time for a friendly little PSA. Attention, bath pouf users! Those fun little poufs you're using every day in the shower are probably full of bacteria. The reason is that they don't dry thoroughly between uses (especially at the very center), promoting the growth of mold, mildew, and some pretty nasty germs. This exfoliating bath cloth is made of the same material, but it stretches out to help you reach those hard-to-get spots. You can easily ball it up and use it just like a pouf as well, of course. I wash mine on hot in a lingerie bag every time I wash our towels, ensuring it stays fresh.
5. Dove Sensitive Skin Bar Soap – I almost didn't include this because it's a little embarrassing, but then I remembered my commitment to be more open with y'all, so I'm going for it! I use this bar soap because my, um, Gynecologist, told me to use it on my, um, lady bits. 🙂 It's free of fragrance or other irritants, and we all know that certain areas can get really sweaty when you work out, so, yeah… You're welcome, America.
6. CereVe SA –  I talked extensively about my love for this product in my post called Winter Skin Rescue | Help for Your Dry & Crepey Skin. We all know that CeraVe makes great, doctor-recommended products, but this one is exceptional. The SA in the name stands for Salicylic Acid, which is an ingredient that improves skin texture by gently exfoliating, softening and smoothing dry skin. I use this cream every night before bed, and it (combined with this one that I use in the mornings) has made a huge difference in my skin this winter. If you don't want the heavier cream, it also comes in a lighter lotion form.

7. Sally Hansen Airbrush Legs – I use this leg makeup pretty much every day during bare leg weather. (And just to clarify, in Texas that's a good ten months or so!) It covers up imperfections and disguises veins and age spots pretty well. There's also a spray version, but I find it messy. (Um, fake tan on the wall, anyone? OH, it happened.) I digress! This is a leg makeup, not a self-tanner that actually stains your skin and lasts several days. It's water resistant, so it won't come off on your sheets or clothing, yet it washes off easily with soap and water.
8. Big Sexy Hair Root Pump Plus – This product has a unique applicator nozzle that lets you apply the mousse-like product right onto your scalp. It really will increase your hair's volume—right from the roots! I love this product, and Bob thinks the name is hilarious, which is a bonus! 🙂
9. Garnier Micellar Cleansing Water –  I typically use a good cleanser like the ones from Revision Skincare and my Clarisonic Mia to cleanse my face at night, but sometimes I don't get off all of my eye makeup. I use this cleansing water on a soft round cotton pad and gently remove the remainder. Micellar water contains a tiny oily cleansing molecule, called a micelle, which is mixed with water to make this product. These micelles are attracted to dirt and oil, so they're able to draw out impurities without drying out the skin. This means that you can use it as a facial wash, makeup remover and moisturizer all in one. Pretty good, right? (BTW, if your skin is super dry, you might want to try a micellar cleansing oil.
10. Jergen's Natural Glow Wet Skin Moisturizer + Firming – In the winter, when no one sees my legs, I use Jergen's Wet Skin Moisturizer with Argan Oil, but when spring and summer come along, I switch over to the Natural Glow version with a subtle self-tanner. The self-tanner is way more forgiving than the lotion (read that: no streaks and no smell) and after you spread it on your wet skin, you just pat yourself dry. Somehow it doesn't come off on your towels! This is their newest version, and it supposedly has firming properties that come from collagen, elastin, and ginseng. I just purchased it, so I'll have to let you know what I think down the road. (But don't hold your breath waiting for the cellulite-free Instagram pic, okay?!) Hahahaha!
Don't forget, you can check out all of these items on the Empty Nest Blessed page on Amazon right in one convenient spot!
What are your fave drugstore products? I'd love to know! Please share them with me (and everyone else) in the comments, okay?
Blessings,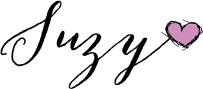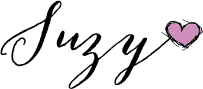 Shop the Post

Don't forget to Pin this collage for more future reference!