As we get older, more and more midlife beauty issues crop up as unwelcome visitors. Recently, I was at a fancy charity luncheon sitting by a lovely midlife woman. For some reason, we started discussing skin care. What began as an earnest discussion soon turned into a laugh-fest as we compared the extensive and time-consuming beauty regimens that we performed every night.
In part one of what (sadly!) is evolving into a three-part series, I shared five midlife beauty issues that many women struggle with and gave you solutions for each. I'm back today with more midlife beauty issues that you asked me to discuss. Click on the links or product images for more information.
As always, be sure to check with your doctor if you believe one of your issues may be caused by an underlying medical issue.
1. Thinning Hair
For both men and women, thinning hair is a normal part of aging. For women, declining estrogen levels can cause additional hair loss. Men typically start the process of hair loss with a receding hairline, but female hair loss tends to occur as a gradual thinning all over the scalp. It may not look like it from my photos, but I have this problem. The first thing doctors usually suggest is taking Biotin supplements. My dermatologist specifically recommended Viviscal hair growth supplements. If that doesn't help enough, over-the-counter Rogaine Foam for Women can stimulate hair regrowth. It's helped me a lot. To give the illusion of thicker hair, I condition with Redken Curvaceous Conditioner, which conditions my hair without adding weight. To conceal the problem, a friend recommended Toppik, which apparently contains hair fibers to make hair look thicker and fuller instantly. If you see a doctor about the issue, they may prescribe the drug Aldactone (Spironolactone), which helps stem hair loss by slowing androgen production. The prescription drug Finasteride (Propecia) may also be an option for post-menopausal women.

2. Unwanted Facial Hair
It seems like a cruel joke! As we age, the same hormonal changes that cause thinning hair on your head also cause hair to sprout on your face. (Sigh.) The simplest solution? Tweeze the offending hairs with a quality pair of tweezers. (I use Tweezerman's slant tweezers – in pink, of course!) If that gets to be too much, there's always waxing. I've been using a product called Flawless. It removes facial hair instantly and painlessly, and it won't cause faster regrowth. I'll be honest; it's a tiny electric razor! One of the newest solutions you may have heard about is called dermaplaning, touted as a skin care treatment that removes dead skin cells along with peach fuzz. It's basically shaving. It's performed on dry skin, with a 10-inch scalpel, which curves into a sharp point. I've never tried it, but I'd love to hear from you in the comments if you have.

3. Yellowing Teeth
As we age, the enamel on our teeth wears down and thins, producing a yellowing as the dentin below shines through the enamel. This can be exacerbated by consuming coffee, tea, red wine, acidic soft drinks, or even foods like blueberries, pasta sauce, and balsamic vinegar. To combat the problem, Dr. Brian Wong, of Stonebriar Dental, suggests over-the-counter Crest 3D White Professional Effects. He says one drawback with the strip system, however, is that the strips can't reach in between teeth, which is where staining tends to worsen with age. To reach the spaces in between teeth, he recommends professional in-office Zoom Whitening.  During this procedure, the dentist makes a custom mold of your teeth, then utilizes a 25% hydrogen peroxide solution (OTC strips only utilize a 10% solution) to whiten the teeth. Patients go home with their trays and can purchase refill kits of the solution to use at home for maintenance. The procedure ranges from $450-500, with refill kits around $15. I had this done recently, and wrote a post about my experience (complete with totally embarrassing pictures)!

4. Wrinkles
In the fight against wrinkles, Retinoids may be your best weapon. They're made from vitamin A and promote faster skin cell turnover. According to webmd.com, "they're some of the most proven, effective, and powerful options for treating skin issues ranging from acne to signs of aging." (They also help fade age spots. as I talked about in this post.) Retinoids include Retinol (milder) and Retin A (prescription strength). Since these can cause some irritation, doctors advise patients to begin at with a Retinol and work up to higher, formerly prescription-strength Retinoid like Adapalene. I believe the use of Retinoids is the single most effective thing I do for my skin. I use Philosophy's Miracle Worker Retinoid Pads (a Retinol) and Differin Gel (Adapalene), which was formerly prescription-strength, on alternating nights of the week, and I use them on my face, neck, and the tops of my hands. On my face, I use them everywhere except my lips and upper eyelids. Retinols can be irritating to skin, so start slow by mixing them with your nighttime moisturizer and starting with an every-other-day application. Then if you tolerate it well, work up from there. Know that it generally takes about 3 to 6 months of daily use to notice a difference. If you've never used retinoids before, my aesthetician recommended starting with something mild like RoC Retinol Correxion Anti-Aging Sensitive Skin Night Cream and then work up to RoC Retinol Correxion Deep Wrinkle Night Cream. From there, go to Neutrogena Rapid Wrinkle Repair Anti-Wrinkle Night Cream. Then, try Differin or a prescription Retin A like Tretinoin. For deeper wrinkles, your dermatologist can offer things like peels, laser, and Botox/Dysport, as well as Juvederm for deeper vertical wrinkles around lips.

5. Crepey Skin
As we age, our skin becomes looser and thinner. But when skin begins to feel thin as paper, or like crepe, the most common cause is the breakdown of elastin, caused by sun damage and dehydration. What to do? Wear sunscreen and avoid the sun, hydrate well, and use a moisturizer with hydroxy acids, to plump and lubricate. In the winter, I use Renewal Body Lotion because it contains a whopping 12% glycolic acid. In the summer, I use CeraVe SA Renewing Lotion, which contains salicylic acid to exfoliate gently, and ceramides to restore the skin's moisture barrier. For crepey under eye skin, I use Glycolix Elite Eye Serum, which is packed with Hyaluronic Acid for extra moisturization. (I wrote glowingly about it in this post.) Also, be sure to use a primer under your eyes before you apply makeup (My fave is No. 50 Serum Collagen Veil Anti-Aging Primer because it's a Vitamin C serum and primer in one. Finally, finish off with a hydrating concealer like Boi-ing LIghtweight Hydrating Concealer. (All of that under-eye moisturization can make my mascara smear, so I gently pat a portion of a Clean & Clear Oil Absorbing Sheet under there before applying mascara.)

Whew! I'm sorry for the long post, but I was trying to get to all of the beauty issues you asked me to discuss! I'll be honest; I still didn't cover all of them. Part three of this series will be coming so that I can deal with a few others. Please let me know in the comments if you've got an issue that I haven't yet covered so I can be sure to address it in part three!
Blessings,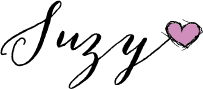 Photo by Megan Weaver.