When it comes to aging skin, I think the area around my eyes drives me the craziest! How about you? Don't get me wrong! I think women over fifty are beautiful, and those lines around our eyes say that we've loved well and laughed much! But, the skin around our eyes can show the signs of premature aging, particularly without proper care. It's no secret that the skin around our eyes is thinner and more delicate than the skin elsewhere on our bodies. But other things like genetics, ultraviolet (UV) rays, and lifestyle choices can also cause the skin around the eyes to age more quickly. Today we're going to address the three most common eye area issues for women over fifty, and we're going to talk about how to care for your eyes.
Here's the bad news: Since the skin around your eyes is very thin, it's more susceptible to breaking down, more prone to laxity and looseness, the development of fine lines and wrinkles, and over time, becoming even thinner. There are a couple of reasons for this.
Undereye tissue is naturally missing some of the essential elements that make your skin strong, and there's very little soft tissue like fat or muscle to support it. This increases the likelihood that the skin will cave in.
Anatomically, the skin itself is literally covering a hollow space—the eye socket!
The skin around the eyes is the first place to show things like lack of sleep, a poor diet, allergies, or stress.
The good news is that there are many ways to help repair the skin around your eyes and even minimize future damage.
How to Care for the Skin Around Your Eyes
The number one thing you can do for the skin around your eyes is to moisturize, moisturize, moisturize! Since undereye skin lacks oil glands, that area can be more prone to dryness. Moisturize in the morning, before bed, and throughout the day. At night, look for formulas with a rich emollient like shea butter or cholesterol (I use Clinique All About Eyes Rich before bed, which fits the bill.) In the morning, you want a light-weight moisturizer. Based on a friend's recommendation, I started using Banana Bright Eye Crème in the mornings. It's rich in Vitamin C, and contains collagen and other nutrients to firm and brighten. I adore this affordable eye cream! (And I'm not the only one raving about its brightening and color correcting effects—the reviews are through the roof!) Throughout the day, I dab on a serum that contains hyaluronic acid, which draws in moisture. I use Baebody Eye Gel because that's the one my dermatologist recommended.

BTW, if you're looking for a moisturizing concealer, the beauty bloggers all love It Cosmetics' Bye Bye Under Eye Full Coverage Anti-Aging Waterproof Concealer. It's an award winner, and the reviews are excellent! I haven't tried it yet but it's on my list!

Common Eye Area Issues
Dark Circles (aka Hyperpigmentation)
Dark circles under your eyes are commonly caused by things like genetics, UV rays, and even hormones. (Sigh…) To treat them, you could use skin lighteners, but the American Academy of Dermatology recommends using caution when purchasing these as they may contain traces of mercury. For treatment, consider using a retinol, which will help with exfoliation, allowing new skin cells to emerge and take the place of the old ones. This will help even out your skin tone and make it smoother overall. I use RoC Retinol Correxion Anti-Aging Eye Cream. It's formulated especially for under eye skin, so you won't get irritation or flaking. I also use a hydrating under eye primer before my concealer, and that seems to help! In February, when I hosted a makeup class for women over fifty here in Dallas, my makeup artist, Bebe, recommended a peach-toned concealer to neutralize dark circles by canceling out blue/purple undertones. She uses MAKE UP FOR EVER Ultra HD Self-Setting Concealer #40 on her clients with dark circles. (To read all of her product recommendations, click here.)

Puffiness
Sometimes, puffy undereye skin can be fixed by simply getting enough sleep or drinking more water. If allergies are to blame, ask your doctor to recommend an OTC antihistamine drop. My doctor recommended Zatidor, which used to be a prescription, so it's powerful and fast-acting. It works for 12-hours and I use it during allergy season as needed.

Fine Lines
To treat fine lines, an exfoliating retinol product, like RoC Retinol Correxion Anti-Aging Eye Cream that is formulated just for the under eye area is a must. Also, protecting the sensitive eye area from UV rays is critical. Chemically-based sunscreens can sting the eyes if they get in them. After finding this out the hard way (NOT fun! ????), I asked my dermatologist for a recommendation, and I've been using SkinCeuticals Physical Eye UV Defense SPF 50 ever since! It gets its broad-spectrum UV protection from Titanium Dioxide and Zinc Oxide, which won't sting your eyes, and it's tinted, so if you're in a hurry, you can use it in place of your concealer. It's formulated with ceramides to lock in moisture and increase firmness and elasticity.

How do you care for the skin around your eyes? Do you have any secrets to share? I'd love your recommendations, so leave me a comment and share, okay?
It's Easter Weekend! Bob was off yesterday and he's off today too, so we went on a date last night and saw Shazam. (So cute, y'all!) Tomorrow night we're headed up to McKinney, to visit our son and daughter-in-law, and to celebrate his birthday. Sunday, we'll head to church and then to brunch with the fam. I love Easter Sunday at church, but I must confess that I always get distracted from my worship because I'm checking out everyone's outfits! (Do you do that too?) Oh dear! ????
As a Christian, Easter is a big deal to me! I know that there's more emphasis in our culture on Christmas, but did you know that the resurrection of Jesus is mentioned in all four Gospels, appears in nearly every chapter of Acts, and finds its way into the center of Paul's thinking, Peter's sermons, and John's writings? Not only that, but every time we write a date, we use the resurrection of Jesus Christ as the reference point! What makes Easter so special? It's important because it proved that Jesus was who he claimed to be. He was God in the flesh, and he came to earth to save us. I'm so thankful for that!
Blessings,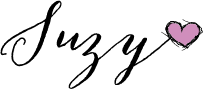 P.S. Don't forget to Pin this image for future reference and please follow Empty Nest Blessed on Pinterest!