About two weeks ago, I gathered a (fun!) group of women over fifty for a FREE makeup class in Dallas! I was blown away by the interest in my class and so humbled by the fact that Empty Nest Blessed readers came from all over Texas as well as out-of-state to attend this class! I heard from so many of you who wished you could've made it, and I want you to know that you were missed! Today, I'm sharing photos from the event, as well as tips and product recommendations from renowned Dallas makeup artist Bebe Tran, who taught the class.
The class was held at the beautiful B-Lashed Beauty & Bridal Bar, owned by Bebe Tran. Bebe is one of the most highly sought after makeup artists in Dallas for weddings and special events. When I started Empty Nest Blessed, I asked around for recommendations, and I'm so grateful that one of my friends recommended her. I had been to a charity fashion show where she had volunteered to do the makeup on the models, and I was so drawn to her heart for giving back to others. I wanted to have my makeup done for the first photos we took for the website, so I booked an appointment. It was love at first sight (!), and I quickly learned that I felt much more confident during my photo shoots if I didn't have to worry about doing my own makeup!  (Not to mention the fact that I looked much better!) I have so much respect for how she's grown her business, and I'm so grateful that we've become friends. It was such a thrill for me to introduce my friend Bebe to my Empty Nest Blessed friends, and I'm so grateful she agreed to host and share her expertise! (Don't you love it when you get to introduce friends to other friends that you know they'll love as much as you do?!)
Bebe's Tips for Makeup Over Fifty
Class participants were told to bring their own makeup, and Bebe gave step-by-step instructions. She also shared her favorite product recommendations. There were lots of questions! I get it!
Bebe's Makeup-Over-Fifty Don'ts
Don't use shimmers on your under eye area or your eyeshadow as it will emphasize lines and creases.
Don't use dark eyeshadow.
Don't use a darker concealer color than your foundation.
Don't use a mattifying under eye concealer. It will be too drying and will emphasize lines and creases.
Bebe's Makeup-Over-Fifty Dos + Product Recommendations
I pepper Bebe with questions every time she does my makeup, and I've passed along so many of her tips and product recommendations to you all over the years!
Skincare
Skincare is critical! Even the best-applied makeup won't cover up bad skin. (For more on the skin care products I've been using lately, see this recent post.)
Always moisturize your neck. It tells your age!
Always use your ring finger to apply eye cream. Use a gentle pressing motion.
Primer
Use a hydrating primer to help smooth out fine lines and help makeup go on evenly.

Concealer
Use a concealer that is 1-2 shades lighter than your foundation color.
If you have dark circles, use a peach-toned concealer before using foundation. It works to neutralize dark circles by canceling out blue/purple undertones.
Use the triangle technique when applying concealer to help camouflage eye bags. (Triangle tip should point downward.)
Use a loose powder to set your under eye concealer for longer wear and to prevent creasing.

Foundation
Match your foundation color to your neck, and blend it down your neck to get a more natural and flawless effect.
Enhance your skin with foundation; don't mask your skin with it.
Don't powder to set your foundation.
Water-based foundation moisturizes and plumps the skin throughout the day. (Light to medium coverage.)

Blush
Look for blushes with more pigments than the drugstore brands. They'll stay on better so you'll use less, making them a better value. Find the color that works for you.

Contour/Highlighter
Use contour on anything you want to diminish.
Use highlighter on anything you want to accentuate.
Highlight your cupid's bow to give the illusion of fuller lips.

Brows
To fill in your brows where you have hair (usually toward the nose), use brow powder for a softer effect. To fill in where you don't have much or any hair, use a brow pencil to fill in gaps.

Eyeliner & Mascara
Use an eyeliner pencil along your upper lashes to make them look fuller. If you want to use it on your lower lashes, only line half-way in on your lash line.
Use a long-wearing mascara instead of a waterproof mascara because it's gentler and easier to remove.

Eye Shadow
Use lighter, neutral colors.
Use a three-tone basic look, with a base color, a lighter highlight color for the brow bone, and a slightly darker color in the crease.
Use an eyeshadow palette, as the complementary colors are already put together for you. The higher-end brands are a better value because the pigments are stronger so you can use less product.

Lips
Always moisturize your lips. Use a lip plumper a couple of hours before an event, before applying your lip color.
Lip liner is crucial, as it will keep color from creasing into lip lines.
Line inside your natural lip line to make your lip smaller and outside your natural lip line to make your lips appear plumper.
Use a long-wearing liquid lipstick.

Setting
To keep your makeup fresh throughout the day, use a setting spray once you're finished applying.

Moisture Spray
To keep your skin hydrated, fresh, and radiant (especially when traveling), use a moisture spray throughout the day.

Once class was over, everyone looked beautiful, and we kept photographer David Loi busy taking photos! If you're not familiar with David, he's one of Dallas' foremost engagement, wedding, and family photographers. I've been involved in events where David was the photographer, and his energetic focus on capturing every aspect and precious moment was a joy to behold. If you have a wedding coming up, or you just want to capture your family at a specific moment in time, David Loi is your man! I'm so honored and grateful that he took photos at our event. To see the entire gallery of photos from the event, click here. They are available for purchase. Thank you, David, for donating your services!
After class, everyone shopped the beautiful jewelry from Soul Stonz (use code EMPTYNESTBLESSED for 10% off!) and the paper goods from Joy Creative Shop.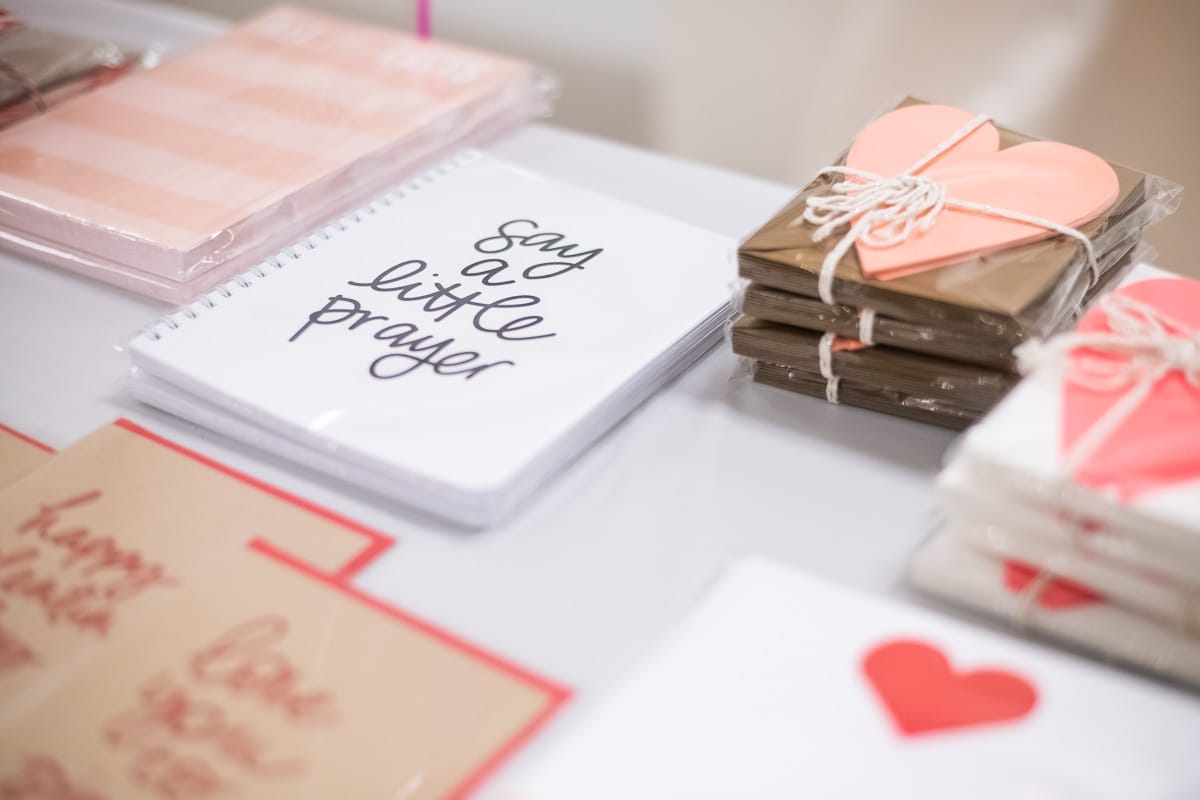 We had so many raffle prizes; everyone won something! Many thanks to everyone who donated prizes!
Dallas Center for Dermatology & Aesthetics
It was such a great night! Many, many thanks to Bebe Tran, her assistants Jade and Tilly, and her receptionist, Sarah. Most of all, thank you to each of you who came! I hope you learned a lot and the evening will live in your heart as a sweet memory!
I'm overwhelmed with gratitude for each one who helped pull it off, each one of you who attended, and especially for my family who supported me so lovingly with their ministry of presence. My mother-in-law was the model, my sister-in-law came to watch and encourage me, my daughter-in-law made the beautiful cookies, my husband put in a special appearance, and my daughter drove in from school to surprise me!
Tweed Moto Jacket | Blush Collared Neck Shell | Gray Jeggings | Laser-Cut Peep-Toe Booties | Tiffany Heart Tag Toggle Necklace | Earrings

My entire outfit for the night was from WHBM! Isn't this a cute jacket? Tweed, once reserved for fall and winter, is a big trend for spring this year! This jacket is machine washable! In fact, after we cleaned up that night after the event, Bob, Becca, and I went to In-N-Out Burger, and I spilled a bunch of mustard on it. (I love mustard!) It came right out in the wash. These booties are way more comfortable than they probably look, and I wore them all night while I was standing on my feet.
I think it's so appropriate that the mirror behind me in this shot says "Be Grateful." When I think about this special evening, "grateful" is exactly what I feel. THANK YOU! xoxo
What kind of event shall we do next?! Leave me a comment and let me know!
Blessings,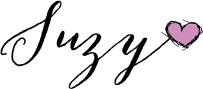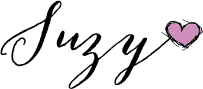 Photos by David Loi.