Even as I look forward to the joy of the holiday season, I kind of dread the extra things on my to-do list, and all of the things I have to juggle from November through early January! Do you feel that way too? When our kids were little, multi-tasking was a way of life, but the older I've gotten, the less I've been willing to settle for giving less than 100% attention to the task at hand. The latest research actually proves that multi-tasking is harmful to your brain and your productivity!
While we're all at different places in our overall health and fitness, one thing we can agree on is the importance of brain health as we age. Even just forgetting a word or the name of someone I know strikes fear into my heart that dementia is looming! The good news is, we can easily improve our brain health. Today I'm sharing the best tips to help you train your brain and boost your memory. Implementing these now can help you prepare for a busy November and December. You've got this, girl!
1. Exercise
According to Wendy Suzuki, PH.D. and author of Healthy Brain, Happy Life, getting your heart rate up stimulates the creation of neurons in the hippocampus, a key area for long-term memory. Also, exercise increases blood supply to the brain, which has, in turn, shown to improve cognitive performance. At a minimum, we should all aim for the American Heart Association's weekly exercise guidelines of 150 minutes of moderate exercise (like brisk walking or biking) or 75 minutes of vigorous exercise (like running or spin class).
2. Eat the Right Foods
When it comes to food, what's right for your heart is right for your brain! Up your intake of these to maximize brain health and boost your memory.
Good fats (think olive oil and avocados)
Berries (the polyphenols improve circulation)
Fish & seafood (fatty acids promote healthy brain tissue and strengthen your memory) ** PLEASE PAUSE while Suzy runs to Whole Foods for tonight's salmon! **
Nuts (again with the fatty acids)
Dark, leafy greens (Vitamin K improves brain health and prevents Altzheimers)
Caffeine (200 mg. a day enables you to store memories better)
For more, check out the book Love Your Age: The Small-Step Solution to a Better, Longer, Happier Life by Barbara Hannah Grufferman.
3. Take a Break
The stress hormone cortisol makes recall more challenging, and chronic stress actually shrinks the hippocampus, which is the memory center of the brain. It's important to not only build in work/life balance but also to build in small breaks throughout your day. You'll be surprised at how much more productive you are after a brief respite to reset.
4. Get Social
Research shows that people who are social throughout the day have better memories. Even just a few minutes of stimulating conversation a day can help boost your memory. (For more on this, check out the book Social: Why Our Brains Are Wired to Connect by Matthew D. Leiberman.)
5. Connect to Tech
There are three stages to making a memory, and strategically utilizing your tech can help with each.
Encoding – When you learn a piece of information, your brain breaks it up into fragments, which then get encoded. Enhance the encoding process by utilizing the Notes app on your phone. Just pausing long enough to enter it can catalog it into the brain! (Click here for a tutorial on customizing the Notes app to do all kinds of amazing things.)
Storage – Not all encoded information is needed in the long-term, but if it is, your brain moves it into long-term storage. Sleep is crucial for this process. Consider utilizing an app like Sleep Cycle, which tracks your sleep and wakes you up when you're the least groggy. (My college daughter and her friends are obsessed with this app!)
Retrieval – Your brain pulls the stored fragments together and fills in the gaps. Setting alarms in the Reminder app can help you remember what you need to do. (Click here for a tutorial on using the Reminder app.)
The temperatures have finally dropped here in Dallas, and it's given us all the fall feels! I finally bought my first pair of camo jeans, and these have a high-rise waist that holds in my tummy, a fitted hip, and thigh, and a slim, relaxed leg. They're awesome and they also come in talls for all the tall Empty Nest Blessed girls!!! As great as they are, though, to me, nothing says fall like a big cozy cardigan. (It's like you're walking around in a blanket, but no one seems to notice or care!) This one might be my best fashion discovery of the fall so far! It's Madewell's Kent Cardigan, and it's so soft that they trademarked the yarn! The morning we shot this, it was in the 50s, so I loved the warmth it provided. It comes in seven colors, and I've got my eyes on the versatile khaki one as well.
Kent Cardigan in Coziest Yarn®
I've been going on about these Tory Burch Logo Enamel Stud Earrings for an embarrassingly long time! I gave each of the women in my family this pair of Tory Burch logo earrings for Christmas last year, and they were the perfect classy gift at an appropriate price point! These enamel studs come in black, pink, ivory, and the green I'm wearing. I bought them in green because green and gold are my school colors and I thought they'd be great for football games. (I was right!)
Tory Burch Logo Enamel Stud Earrings
(Along with a lovely view of my crows feet, poorly applied blush/highlighter, and a few gray hairs. Hahahahaha!!!)

Camo Jeans (For my Camo Jeans in Tall, click here.) | Yellow Long Sleeve Tee ($10!) | Kent Cardigan | Gold/Cognac Reversible Tory Burch Logo Belt | Suede Tassel Tie Booties | Tory Burch Logo Enamel Stud Earrings | Gold Tassel Necklace | Waterproof Lipstick | Nail Polish | Toenail Polish

How's your memory? Did you know that when you feed your brain new and interesting information, it does a lot to train your brain and boost your memory? Simply put, the more you know, the more you stretch your brain's capacity for learning. That's why it's so important to keep learning and growing during the empty nest season of life. Did you know there's an entire category on my website devoted to learning and growing? From learning new skills like how to use Instagram and Instastories to my monthly posts about what I'm learning and loving in the empty nest, I'm doing my best to help keep our brains young and our lives exciting!
Thank you for reading Empty Nest Blessed and for sharing the journey with me!
Blessings,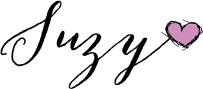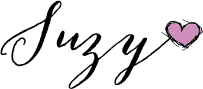 Shop the Resources in This Post

Photos by Megan Weaver.