In the past ten years, scientists have begun to truly comprehend the brain-body connection. While we were all sitting around madly working crossword puzzles and using brain training apps to keep our brains young and healthy, apparently we should have been outside taking a good brisk walk! Just as exercise keeps our muscles strong, our immune system thriving, and our stress levels low, it also increases our mental abilities, lowers our risk for dementia and Alzheimer's, and increases oxygen flow to the brain.
As we age, the area of our brains that is responsible for memory (the hippocampus) shrinks, which leads to memory problems. (Brain fog, anyone?) Researchers required previously sedentary 50-80-year-old men and women to walk on a track for 40 minutes a day three times a week. After six months, their brains grew. The non-walkers in the control group? Their brains shrunk! In another recent study, researchers used MRI results to demonstrate that the study participants who did aerobic exercise not only experienced brain growth, but also a significant uptick in executive brain function (including planning, attention, abstract thinking, and organizing).
Here's the clincher: for maximum benefit, the exercise has to be aerobic in nature. Although the studies showed that all exercise (including yoga, pilates, and stretching) is beneficial for boosting brain function, moderate-to-vigorous aerobic exercise proved to be the most effective. It's clear. Heart health and brain health are linked. Regular aerobic exercise prevents hardening of the arteries and high blood pressure, which in turn ensures optimal blood flow to our brains. In yet another study, exercise increased the levels of a protein called BDNF (brain-derived neurotrophic factor), which not only stimulates the growth and proliferation of brain cells but also helps repair and protect the brain.
Apparently, strength training is also critical. It sends pulses of blood to your brain. One study showed that women who strength trained even just once a week showed a 15 percent improvement in executive cognitive function. (BTW, those who strength trained twice weekly training did even better!)
Recently, AARP convened a team of experts on brain health. Made up of scientists, physicians, scholars and policy experts, this group was asked to make recommendations in the area of the brain-body connection, exercise, and overall brain health. Their recommendations included:
1. 150 minutes a week of moderate-intensity aerobic exercise
2. Strength training two or more times a week
3. Maintaining a physically active lifestyle
4. Exercising with others for motivation
The brain-body connection is fascinating to me! Exercising is not my favorite thing to do, but I do it because I know I should. Bob and I generally do it together, which is definitely motivating. (And also kinda hilarious because we grunt and moan like crazy!) We love the free workouts at FitnessBlender.com, and we turned one of the bedrooms in our house into a home gym, so that pretty much took away all of our excuses!
I get sweet emails from readers all the time telling me about their favorite workout classes and programs, and even inviting me to attend. I love it! Y'all motivate and encourage me so much! Do you have a favorite workout class or form of exercise that you love? Please share it with me in the comments.
Blessings,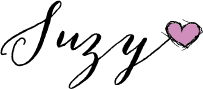 Photos by Megan Weaver.