I'm so glad you're here! Empty Nest Blessed is a lifestyle website and blog for long-time, new, and even not-yet Empty Nesters. Me? I've been married to my college sweetheart for 31 years and we have one son who recently graduated from law school, one son who graduated from college, got married three weeks later, and is working, and one daughter who is a college senior.
Without a doubt, entering the empty nest season of life can be a complex time of transition. Not only are we dealing with the adjustment to the empty nest, but this time is often accompanied by a milestone birthday (I actually turned 50 on the EXACT day I dropped my last child off at college. Seriously?), physical changes, reconnecting with your spouse, and the challenge of redefining yourself as a woman in today's world. Just like any other season of life, the blessings come along with the challenges. Along with adjusting to the empty nest itself (a significant transition), one of the greatest adjustments in this season of life is giving ourselves (guilt-free!) permission to focus on many of the areas of life that we may have set aside while busy in the child-rearing years. In that spirit, some of the topics I cover at Empty Nest Blessed include:
Under the Shop tab in my navigation bar, you'll find a drop-down menu of helpful resources for Soon-to-be Empty Nesters, New Empty Nesters, and even Long-Time Empty Nesters. I hope you'll find those as valuable as I have. You'll also find links to the Empty Nest Blessed page on Amazon, a page with some exclusive deals I've negotiated with some of my favorite companies just for my readers, a way to shop my Instagram posts, and even a link to my year-round gift guide (coming soon!).
If you've looked around on Empty Nest Blessed, you know that not only do I write a lot about the empty nest, but I also write about many other topics that I think my readers will love. One day it might be the latest style trends and how to wear them when you're over 50, or our latest empty nester getaway, and one day it might be a great sale I've found. In my blog posts, I'll always link to my favorite resources, products, and places – to hopefully inspire and equip you. As with many other bloggers, some of the products I share may yield a commission if you use my link to make a purchase. This commission allows me to keep Empty Nest Blessed up and running! It helps me have a website that is user-friendly, has beautiful images, and it allows me to curate content that hopefully will bless, encourage, inspire, and help you. 
 Thank you so much for supporting retailers I love and that allow Empty Nest Blessed to bring you great content! Please know that I only collaborate with companies that align with my personal taste, aesthetic, and brand. My standards are for collaboration are extremely high, and I reject the vast majority of companies who pitch to me. The fact that my readers trust me is something I take very seriously. Anything I write is my own opinion and I will always disclose if an item is gifted to me or I am being compensated for a post. Want to collaborate? Learn more here.
I love to speak about all aspects of midlife and the empty nest season of life and do it often. I'm available for TV, radio, or print interviews as well as speaking engagements with groups. To learn more, click here.
Thanks again for visiting Empty Nest Blessed. I love sharing my empty nester journey with you and I love it when you share your journey with me too! Want to subscribe to my email list? You can do it here. Also, you can contact me at [email protected] or leave me a comment at the end of any post. (I read and respond to every single one.)
If you're an empty nester who wants to live this season of life with purpose,  you've come to the right place. I'm here to encourage you in the empty nest! I promise to keep it fun, uplifting, and most of all, a blessing.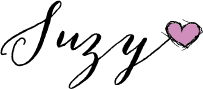 P. S. I was recently featured in Voyage Dallas Magazine! I had an opportunity to do an interview about my own empty nest experience and also about how Empty Nest Blessed came to be. It was so much fun! To read it, click here.