Need some new and fun date ideas to keep things fresh in the empty nest? When our kids were little, date nights were an occasion. You had to book the sitter, bathe and jammie up the kids early, prepare an evening meal for the sitter to feed them (or order the pizza!), and then get yourself ready. If you were anything like us, you just kept things pretty simple on the actual date – dinner and a movie would do just fine, thank you! In the empty nest, there are no kids' schedules to work around, and since you're alone together every night anyway, sometimes it's hard to get motivated to come up with fun date ideas are original and unique. Today, I'm sharing some fun date ideas –  things that we've enjoyed since our nest emptied. I hope they inspire you!
1. Go to a late-night movie on a weeknight.
I'm talking after 10 p.m., people. Why? Um, because you can. Empty nest blessed, y'all!
2. Take a picnic to a park, arboretum, or botanical garden.
No. your picnic does not have to be homemade. Yes, KFC sounds delish. Spring is the perfect time for this! Go for it.
3. Go to a concert.
Last year we decided that we would each pick a concert and go to each other's chosen one with good attitudes and no derision! Bob chose Barry Manilow. Suzy chose Toby Mac. When we were on our way to see Barry Manilow, my husband asked me what my favorite Barry Manilow song was. When I told him it was "Sweet Caroline," he almost had an accident.
4. Go bowling and wager on the outcome.
Make it a good wager. Like a new Tory Burch handbag versus a new golf club good. If you're like me, you'll practice on the kids' old Wii and still lose. (I bought the handbag anyway.) 🙂
5. Dine al fresco.
Why is it that food eaten outside tastes better? We did this last weekend and decided to one up ourselves by even walking to the restaurant. That means we had to wear our tennies and when we got to the restaurant, we had to apologize for our schlubby appearance. I think they were relieved when we said we wanted to sit outside.
6. Go to a bookstore and browse the travel section.
I do not mean to go to your laptop and get on Amazon. I mean an actual bookstore. Then order actual coffee. Then let the browsing begin. We did this before our last trip and came up with lots of good ideas for where to stay, eat, and play.
7. Netflix and Picnic and Chill.
We do this almost every weekend. Spread a giant picnic blanket on top of your bed. Order your favorite takeout. Watch your favorite Netflix show. (We just finished The Crown – so good!) The best part? Text your kids and ask them what they are doing. When they ask what you two are doing in return, say "Netflix and Chill." They will die.
8. Go to an amusement park. As adults.
You will be amazed at how fast you can make your way through the park when you are not pushing a stroller and stopping for the potty every 30 minutes. Go early and leave when it gets crowded or go late and stay until the park closes. We did this two weeks ago and had a blast!
What are some of your fun date ideas? I'd love to hear about them! Would you leave me a comment below and share? Thank you!
Blessings,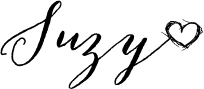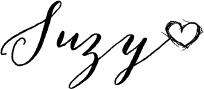 Photos by Megan Weaver.