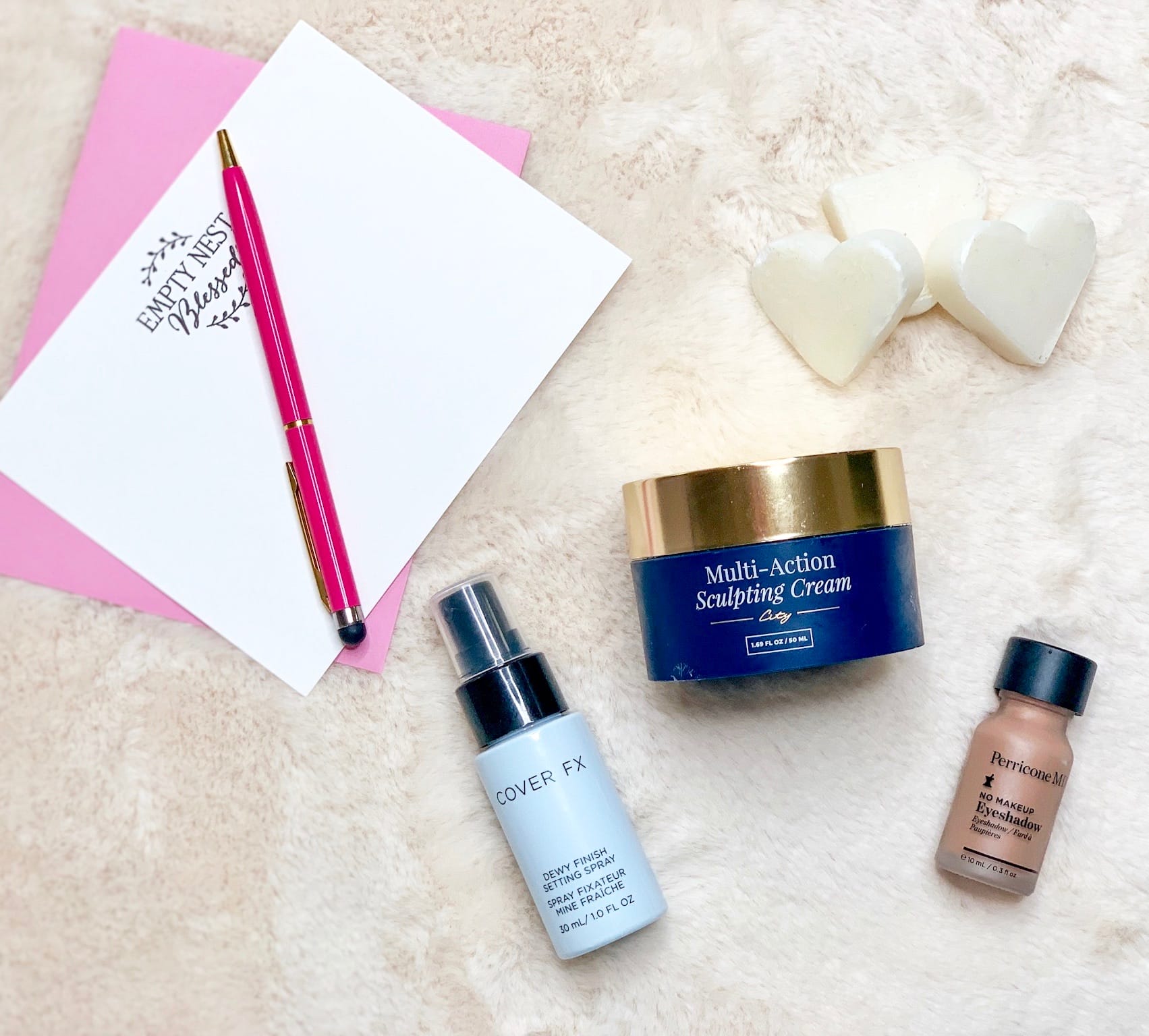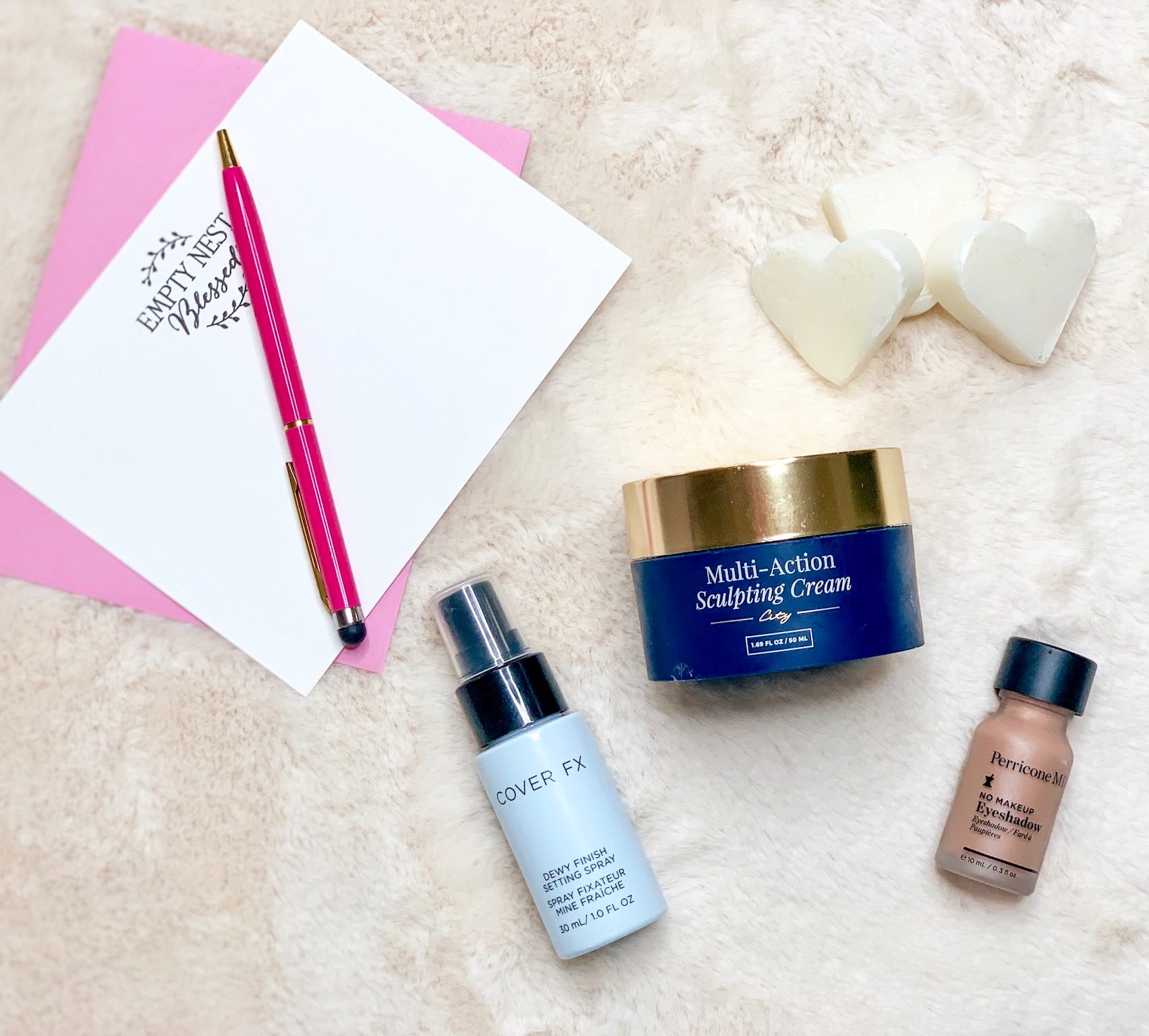 If you've been hanging out here at Empty Nest Blessed for a while now (and if you're new, WELCOME!), you know I'm always on the lookout for beauty products that are ideal for women over fifty. I try a lot of products (ya know, research!), but only a few ever impress me enough for me to share them with you. Today, I'm sharing three!
I've been using these over the past few months, and all three have impressed me. Why? Because they do what they promise to do. None of them are miracle workers, but they're worth a big ole' thumbs up from Suzy. As always, I'll be honest about my experience with each of them. Let's dive in, shall we?
Click any of the pink text links or the images for more information.
This one's a game-changer, y'all! I've tried a lot of setting sprays, and this one is by far and away my favorite. As women over fifty, dry skin is something most of us deal with on a regular basis. I'm no exception! Lemme tell ya, Cover FX Dewy Finish Setting Spray is the perfect remedy for it! It's a weightless, breathable, alcohol-free setting spray. I'm telling you, it pretty much locks on your makeup for all-day wear, giving you a dewy, hydrated look. If you use it correctly, it creates a healthy-looking glow without any type of glittery finish. My makeup artist friend, Bebe, told me it's the one she uses on all of the Mothers of the Bride when she does weddings! It provides long-lasting coverage, keeps your skin hydrated, and your makeup fresh hours later. I absolutely adore this product and the poreless, smooth finish it leaves! Here's how to use it: shake it well for about five seconds, then holding it 5 to 8 inches away from your face, use three sprays, one on each side, and one in the middle. Don't spray more than that, or you'll get a funky, pearly glow that makes you look like you're made of plastic. (Not saying how I know that, but…😬🤣)
For a less expensive alternative, you can try NYX Dewy Finish Spray. I didn't think it worked quite as well to keep my skin hydrated and my makeup fresh, but it is an alternative. 😚

I'm a firm believer in the idea that as women get older, they look better with less makeup. That's cute and all that, but the problem is that as we age, there's more unevenness to cover up, and don't even get me started on wrinkles! 😂 My favorite eye look is long, black, curled lashes, with eyeliner along the base, and a clean, evenly-toned lid with no eyeshadow! To achieve this look, I use a lash growth serum (I've tried lots, and this one works!) morning and night. I use an eyeliner that goes on like an ink pen or this pencil if I want to go smudgy. And finally, I get a lash lift every three months.
Until now, the perfect product to make the skin on my eyelids look even and smooth has eluded me. One day when I was placing an order on Ulta.com, I was looking around for something to get me up to that "Free shipping with $50 purchase" situation (Oh, we've all been there!), and I happened upon Perricone MD No Makeup Eyeshadow. I was a little worried because it only comes in one shade, and it looked pretty dark for a fair-skinned gal like me. But I went ahead and ordered it, and y'all, I've been obsessed ever since! It gives a smooth, natural, even-toned finish. It's crease-proof, and can also be used as an eyeshadow primer. (And it's not too dark. Somehow, it blends in with my fair skin flawlessly.) #lovethisone

It's no secret that I love City Beauty's plumping lip glosses! In fact, I wear the warm pinkish-coral shade called Sun Diego pretty much every day! The team at City Beauty regularly send me products to try before they release them to the public, and I so appreciate the opportunity to provide honest feedback right to the brand. When they sent me their Multi-Action Sculpting Cream last year, I started using it, and I absolutely loved the results. (And I will tell you honestly, I don't always have that reaction to everything they send me. Like I told you above, very few products actually impress me enough to share them with you!)
Their Multi-Action Sculpting Cream uses a combination of acacia and sunflower to provide a visibly tightened look that works almost immediately by contracting the skin. They add peptides to promote healthy levels of collagen in the deeper layers of skin. Finally, they include a compound that enhances the bounce-back action of elastin, which is the protein in skin responsible for skin's elasticity. It's no surprise to me that 92% of users reported firmer, fuller, and denser skin because I can see it myself! To read more about this product, go HERE and scroll down on the page. Also, if you place an order, be sure to use the promo code EMPTYNESTBLESSED (all caps, and all one word) at checkout for 10% off your entire purchase.

Happy Weekend! Over the summer I took a break from pulling together the best Friday sales for you, but since it's tax-free weekend here in Texas, I thought I'd bring it back today! I know some of you have already had a tax-free weekend in your states, and for some of you, it's still to come. In some states, it even lasts for an entire week! (Click HERE to see when your state is participating and what's included.) Also, you may not be aware that in most cases, you can shop online for tax-free weekend too! (Of course, the items you buy must meet the requirements.) States vary in what they include, but in Texas, tax-free extends to clothing under $100, shoes under $100, undergarments under $100, and of course, backpacks under $100 (among other things). Many brands, however, seek to reward shoppers searching for good deals, and they will waive the tax, even if the item purchased isn't technically tax-free.
Best Weekend Sales
Here are the best sales and discounts at all of your favorite stores all in one convenient place! Thank you so much for shopping with my links. Your support lets me continue to do this job I love. 💗
Click the PINK links below to go straight to the sites, and be sure to use the discount codes I'm sharing to get the best deals. 
AMAZON| Did you know that Amazon participates in tax-free weekend? If you're from Texas this weekend, you might want to check it out. I just bought this darling leopard cardigan that's an excellent dupe of one that was in the Nordstrom Anniversary Sale. (Only mine is under $30!)
ANN TAYLOR | 40% off full-price tops, sweaters, and accessories; 30% off suit; an additional 40% off sale styles with code LETSSUMMER.
ANTHROPOLOGIE | Did you know the "prairie dress" is a big trend for fall? Right now, take 40% off all dresses at Anthro. (And nobody does prairie dresses as well as they do!)
BANANA REPUBLIC | 40% off must-have styles. I just added this darling pink leopard print peasant top to my cart!
BAUBLEBAR | Up to 75% off hundreds of sale styles.
CABANA LIFE | This is my fave brand of UPF 50+ clothing, and you saw me in this tassel shift dress and this sleeveless shift dress during my trip to Greece. They don't have sales very often!  Take $50 off $150 with code NEED; $75 off $200 with code WANT; and $100 off $350 with code LOVE.
CHICO'S | 50% off highest priced item when you spend $100+
FITFLOP | I read my email, so I know that lots of you like this brand! Take an extra 10% off summer sale items with the code EXTRA10 (excludes clearance)
J.CREW | 35% off Back-to-Campus styles with code APLUS (online only).
J.CREW FACTORY | 60% off womens styles
LOFT | 30% off dresses, skirts, and accessories; 40% off tees & tops; 50% off sale.
MARLEY LILLY | $19.99 and under clearance sale. This under $20 clear crossbody bag would be perfect for fall football games, and it's monogrammed free!
NORDSTROM RACK | 50% off Nike (These are my favorite workout shorts!); MAC Cosmetics up to 50% off; leopard, snakeskin, and more up to 65% off (This under $20 leopard jersey shift dress would be perfect now and also for fall with a jeans jacket thrown over it!)
PETER MILLAR | This is Bob's favorite place to buy sports coats! In fact, we just snagged this one for him. Right now, take an additional 20% off select items with code SALE2019.
TALBOTS | 60% off markdowns; pants & skirts from $19.99; 30% tops.
WHBM | 40% off sale styles, including this floral tunic from my Greece trip that y'all loved!
What's up for you this weekend? Our son is coming into town and we're looking so forward to spending time with him! (Don't you love having your adult kids one-at-a-time? I think it's the best.) We're all headed to a wedding together this weekend. The reception is at the George W. Bush Presidential Center, so that should be fun! Whatever you've got planned, I hope it's wonderful!
Blessings,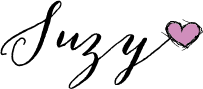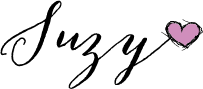 SHOP THE POST