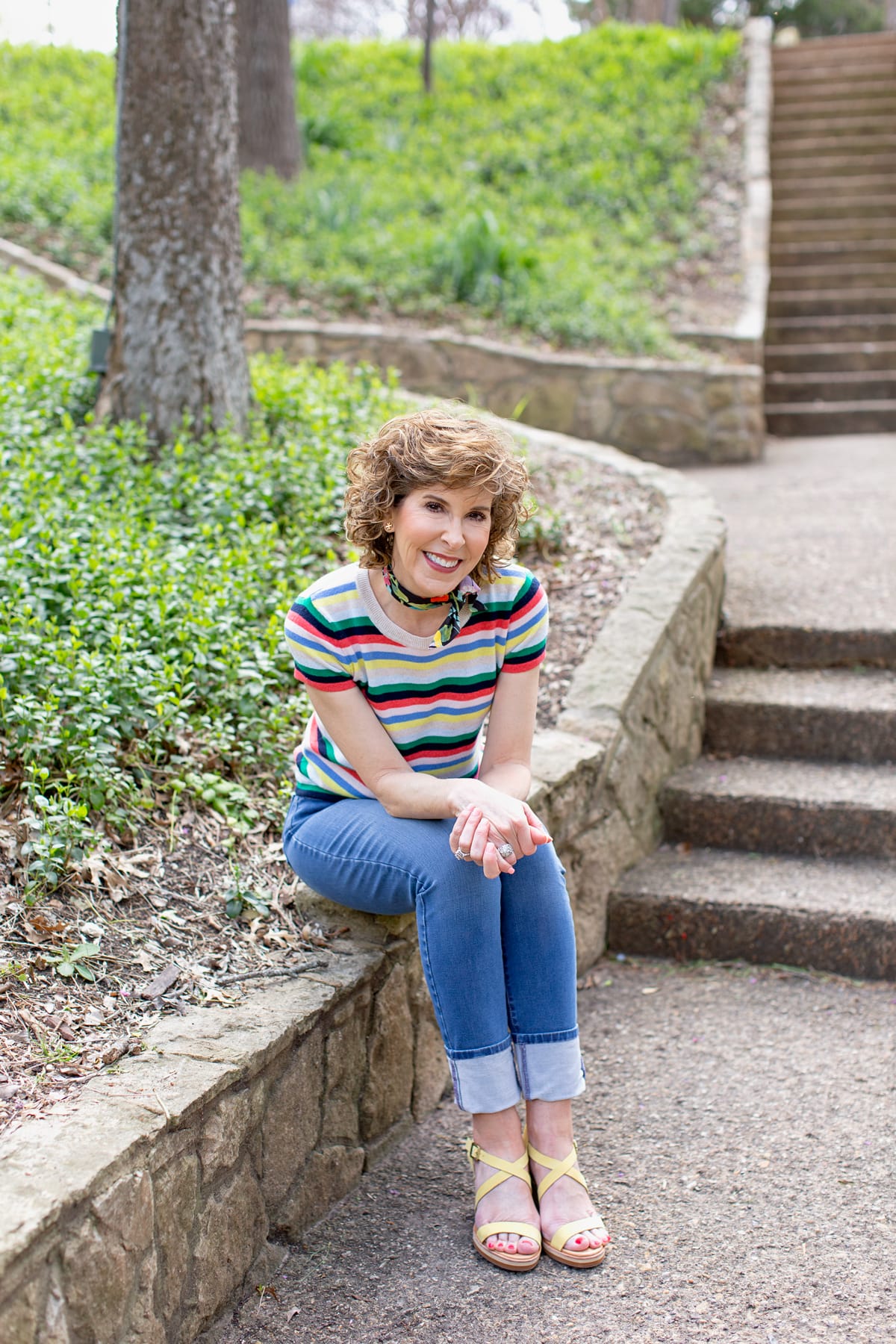 I've known I had anxiety since I was a little girl. I didn't know there was a name for it. I just thought everyone was as worked up as I was! My family, friends, and even doctors called me things like "high-strung" or "keyed up." Doctors blamed everything from my migraines to some of my auto-immune disease symptoms on my anxiety, and I remember feeling even more anxious because I couldn't seem to "calm down." (BTW, this is one of the reasons I think anxiety and depression are linked. When you can't calm down, and everyone seems to think you should be able to, it can lead to feelings of defeat and hopelessness, which can then spiral into depression.)
Today I'm opening up, telling you about my anxiety, and letting you in on the five practical things I do that help me cope with it.

What is Anxiety?
It's normal to feel anxious now and then! We worry about things like our college kids driving home from school or what to wear to an important event. But people with anxiety disorder feel exaggerated worry and tension, even when there isn't really a reason for it. Even if there's not something to be concerned about, my brain will search until it finds something! 🙂 The main thing to understand is that, for people with anxiety disorder, they can't reason their way out of their anxiety.
The U.S. Department of Health & Human Services has identified five major types of anxiety disorders. I've dealt with Generalized Anxiety Disorder (GAD) since way before there was a name for it! I was so relieved when someone put a name to it, and I realized that there were lots of other people who were struggling with it too! If you think you might be struggling with an anxiety disorder, you might find this article helpful.
Over the years, there have been lots of things that precious, well-meaning people have said to me about my anxiety. Honestly, I've said them to myself too! (Hahaha!) I thought it might be helpful to share a list of a few things you should never say to someone with an anxiety disorder:
"Relax."
"Calm down."
"Stop stressing." or "I'm stressed out too." (Stress & anxiety are different, although people tend to use the terms interchangeably.)
"It'll all work out."
"Don't worry about it."
"Why are you so worked up about _______?"
"You should trust God to handle this."
"Don't sweat the small stuff."
"You're going to make yourself sick."
"You should count your blessings."
"You need to pray about this." (I already have an active prayer life, so I've already done that!)
It's important to know that people who have anxiety truly cannot help it. It's not that they aren't logical about their worries. They simply are unable to reason themselves out of their anxiety.

How I Cope With my Anxiety
Over the years, I've learned to cope with and accept my anxiety. At one point, I saw a counselor who helped me identify specific triggers and equip me with some practical tools that could help.
1. Know Your Triggers
My anxiety is triggered by things like health, time pressure, and even deadlines. For years, I had a hard time sleeping when I had an alarm set! (Isn't that hilarious?!) Somehow, knowing that my sleep had a "deadline" (an alarm!) made me anxious, and I had a difficult time resting well. Health is a big trigger for me, and if I have one little thing wrong, I worry that it's the sign of a bigger issue! My tendency to have anxiety about my health, coupled with my auto-immune disease, is probably why I write so much about staying well on Empty Nest Blessed! 🙂
2. Call it Out
It may sound simple, but I've found it so helpful to remind myself that my anxiety is just that, my anxiety. When anxious feelings pop up, I tell myself, "That's your anxiety talking, not you." Somehow, identifying it as a separate entity helps me, even though the feelings don't go away.
3. Exercise
Multiple studies have confirmed that exercise not only increases blood flow to the brain but also releases endorphins, the body's very own natural antidepressant. It releases the "feel good" neurotransmitters serotonin and norepinephrine, too! In addition, exercise improves sleep, which benefits your overall mental health. I try to exercise five days a week, and I always feel better afterward.
4. Journaling
Somehow, turning abstract thoughts into concrete sentences is very helpful! It reminds me that my anxiety doesn't speak the truth. I think a lot about Matthew 4:1-11 when Jesus was fasting for 40 days in the desert, and Satan tempted Him. Every time Satan tempted Jesus, he told him a lie. And every time, Jesus answered back with the truth of Scripture. I try to tell my anxiety the truth (often from scripture, but sometimes just from a place of logic), and journaling makes that process more concrete for me.
The last time I was at Walmart, I stumbled upon their sweet collection of journals! I thought I'd share a few of my favorites with you! Click on any of the images for more information.

5. I Ask Myself, "What Can I Do About This Right Now?"
If there's something (practical) I can do about whatever I'm anxious about, I try to do it. That might include googling or reaching out to a friend who has been through a specific situation that's causing me anxiety. I told you last week that traveling makes me anxious, and it helps to read about the place I'm going from someone who's been there.
I can usually find something that I can do (however small), and it makes me feel better to take action of some sort.
Once I've done everything I can, I consciously give whatever I'm anxious about over to the Lord. My faith is my anchor, and my anxiety is no match for the Creator of the universe! I picture myself physically taking whatever is causing me anxiety and placing it into the actual hands of the Lord. I usually have to do this multiple times, and I've learned not to beat myself up about that! It doesn't mean that I don't have enough faith; it just means that my anxiety is a weakness that will provide the means for Him to display His strength. (2 Corinthians 12:9-10)
Do you struggle with anxiety? What helps you cope? Please leave me a comment and let me know!
Blessings,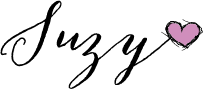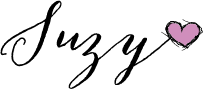 Photos by Megan Weaver.
Feel free to Pin this image so you can easily refer back to this post!