If you're over 50, you know that your body is aging. Those aches and pains in the mornings and that word that's on the tip of your tongue tell you the truth. Aging is inevitable, and we can't stop it. So what can you do to improve longevity? Today I'm sharing the five keys to aging well.
1. Chase Meaning
President George W. Bush, age 70, has blossomed into a painter. Prior to retirement, he says he had virtually no interest in art before deciding to take up painting. When asked by AARP for advice about aging well, he said, "Life should be lived to the fullest. The problem with taking it easy is that it sounds attractive at first, until you get into a routine of doing nothing. And you don't expand your mind or help anybody else. Life's final chapters ought to be just as full as its initial chapters." In fact, conventional thought about avoiding stress in retirement has been debunked by researchers such as Kelly McGonigal, author of The Upside of Stress. Citing research on resilience, McGonigal says that stress is inevitable, and actually has benefits such as helping with focus and energy. She says to chase meaning in life and trust that your body can handle the stress that accompanies it.
2. Eat Clean
Registered, licensed dietitian Wendy Howard says that most of the specially named diets that you hear about today have a gimmick that makes people think they're the magic bullet. She likes the phrase "clean eating" because it simply states that the diet is free of chemicals such as artificial flavors, artificial colors, preservatives, and additives. Wendy believes in keeping things natural – the way God created food. The pillars of a healthy diet are fruits and vegetables, whole grains, lean protein, and if consuming dairy – low fat and organic as much as possible.
3. Move (Your Body)
Personal Trainer Meredith Boyd says she sees lots of women over fifty shy away from physical activity for a multitude of reasons. They may be out of the habit, busy with other interests, self-conscious about their bodies or reluctant to start at ground zero. But she also says she sees many of her clients over fifty who have a much lower biological age because they have made physical activity a priority. Meredith says, "Physical activity has been shown time and time again to tame the challenges of menopause, lower blood pressure, reduce the risk of heart disease, prevent osteoporosis, help establish better sleep patterns and help control weight. My advice is to get moving."
4. Sleep/Rest
According to a review of 15 studies published in the European Heart Journal, consistently sleeping less than six hours a night nearly doubles your risk of heart attack and stroke. According to WebMD, sleep deprivation is linked to health problems including obesity, cardiovascular disease, diabetes, and stroke. I've found that a brief daily nap boosts my creativity and makes me more productive in the afternoons (which is when I do most of my writing). In her book, The Sleep Revolution: Transforming Your Life One Night at a Time, Arianna Huffington examines the science of sleep, investigating what happens when we fall asleep and how sleep deprivation is linked to increased health risks. The bottom line: Adequate sleep makes us healthier and more productive.
5. Love
Supportive relationships are good for longevity. Numerous studies found that people with happy relationships have a stronger immune system and maintain healthier lifestyles overall. After all, when you love a spouse, children, friends, or parents, you're motivated to stay healthy for them. A weak social support system has been linked to depression, loneliness and social isolation, which in turn are linked to poorer health overall. It's no secret that as an empty nester, shifts in the parent/child relationship can affect us emotionally. I think it's critical for empty nesters to actively cultivate a strong support system of friends and family. I found the practical book Friendships Don't Just Happen to be instrumental in helping me establish meaningful friendships as an adult.
Did you know that genetics account for just 25% of a person's longevity? The rest is up to us! The realities of the empty nest showed me that I'd been making excuses, and even using my children as excuses when it came to caring for myself. One of the things I cherish most about the empty nest is that it provides the opportunity to work on and take care of myself without the guilt that used to plague me because I felt like I should be devoting that energy to my kids. Do you relate? Leave me a comment and let me know what you're doing to ensure you're aging well, okay? (I learn so much from you!)
Blessings,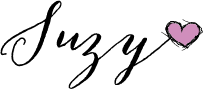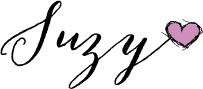 Photo by Megan Weaver.
Makeup by Bebe Tran.
SHOP THE POST