This post is sponsored by Walmart. Thank you for supporting brands and companies I love. 
Recently I took to my Instastory to see what you all wanted me to write about in the upcoming months. Lots of people asked for advice and help in making the transition to cooking for two (or one) in the empty nest. I get it,  y'all. If you don't downsize there, you'll be drowning in leftovers! Lemme tell ya, I've been there, and done that. I even bought more Pyrex to accommodate all of our leftover food. Eventually, we realized that we were tired of leftovers, and without a bunch of hungry teenagers in the house, we wanted to start eating lighter and cleaner ourselves.
The first thing we did was to right-size our kitchen appliances for the empty nest. Don't get me wrong! I still keep that big ole' awesome 8 qt. slow cooker around for the holidays when I end up making chili for, like, 1023 people.  In the meantime, though, I seriously downsized when it came to my kitchen gadgets. Today, I'm teaming up with Walmart to let you in on some big, big news about them (You're going to love this scoop…!), and also to share some of the right-size kitchen appliances you need in your empty nester kitchen. (And, ya' know, it's Walmart, so can I just say that the price is right-sized too? 🙌)
Get ready. Y'all know I'm all about helping you be SO in the KNOW on everything. Well, here's the big scoop: Walmart is now offering free NextDay delivery on qualifying orders over $35. Yep! You heard me right. It's FREE. There's no membership fee, it includes over 100K need-it-now items across all categories, and the entire order arrives in one box. (How convenient and environmentally-friendly is that?) And, lemme tell you this too: it's super easy! Just download the Walmart app on your phone, toggle on the NextDay delivery switch on the top to enter NextDay mode, and everything you see will be available for NextDay Delivery. If you're using your laptop or desktop, toggle on the NextDay delivery button at the top of the Walmart website, or go directly to NextDay delivery HERE. Still have questions? Click HERE for the FAQ page.
BTW, getting up to $35 to qualify for free NextDay delivery is easy too. With so many items in so many categories included, just add your favorite body creme or stock up on your favorite toothpaste to get there! (That's what I did! 😂) Oh, and did I mention…? Everything is priced at the same Every Day Low Prices that Walmart offers in its stores, so there's that. 😃
I'm excited to share the kitchen appliances that we've loved in the empty nest with you today! Remember, you can click on any of the pink text links or images below for more information.

If you haven't gotten into the Instant Pot, it's time! This clever gadget is a 6-in-1 multi-use, fully programmable appliance! It's a pressure cooker, slow cooker, rice cooker, saute, steamer, and warmer in one. And at 3-quart capacity, this one is the right size for empty nesters! If you only buy one new kitchen appliance for your empty nest, this should be it! It's ideal for everything from steaming veggies to hard-boiling eggs. (Yes, really!)

You may remember that I recently shared the formerly super-secret Chipotle Guacamole recipe with you! I also told you that I like to make mine smooth by using a food processor. This is the one I use! It's big enough to handle all the ingredients you need to make your favorite salad dressing, soup, salsa, or guac, and it's lightweight, compact for easy storage, and dishwasher safe too.

I adore this under $10 slow cooker! The stoneware is removable for easy clean up right in the dishwasher. I have this model in white, and it was the very first empty nester-sized kitchen appliance I bought when our nest emptied! I love prepping everything in the morning and having it all ready when it's dinner time. (And Bob loves that the house smells delicious when he gets home from the office!) It's perfect for serving 2-3 people, and I've used it to make everything from chili to two simple chicken breasts. (Slow cooking chicken makes it so moist.) Incidentally, I've also used it to serve up a big batch of queso when we hosted a crowd!

This hand blender is my first choice when it comes to a quick and easy way to blend, chop, or whip pretty much anything! It comes with three dishwasher-safe attachment options: a whisk, blender, and a chopping bowl. My favorite thing about it is that it allows me to mix something right in the cooking pot or pan, without getting a separate bowl dirty.

Bob and I got way into smoothies when the kids left home. I don't know why we didn't do it sooner! This powerful little 1200w blender blends and chops through pretty much anything, from celery stalks to seeds and skins. It comes with a giant 32 oz. cup, so it's big enough to make a smoothie for two people and split it. Although it's great for healthy juicing, I will say it works just as well for whipping up milkshakes! (Which I may or may not know from experience. 😉)

I don't have one of these convection ovens, but I really want one! The main reason? Pizza! We've been baking ours in the oven on a baking pan, and I'm struggling with how to get the crust crispy! This baby will fit a 9″ pizza, as well as toast up to four slices of bread, broil, and keep things warm. At 16.90 x 11.60 x 9.00 inches, it's a compact size (for a toaster oven), so it doesn't take up too much counter space.

Although this rice cooker holds up to 3 cups, I usually only make 1 cup for the two of us. I do use it for rice, but right now we're into quinoa, which you cook with the same 2:1 water to grain ratio as rice. This model is genius because it goes into automatic warming mode once the rice/quinoa is cooked, so when we're ready to eat, it's nice and warm! My favorite thing about it, though, is that the pot has a non-stick surface, so it's easy to clean with just a couple of swipes of a dish wand. (Also, it's dishwasher-friendly, so if your husband is on dish duty, there's that. 😂)

This kitchen appliance makes me feel like a kid again! It uses hot air (instead of oil) to cook up crispy homemade (or frozen) french fries, chicken nuggets, fish sticks, etc. It feels super-decadent to eat those things right at home and as an adult! The food basket has a non-stick coating, and it's dishwasher-safe, so clean up is a breeze.
Maybe the best thing about all of these kitchen appliances for the empty nest? Each one comes with recipes in their instruction booklets. (And, yep. Those recipes are sized perfectly for your empty nest too!)
I hope you enjoyed this post and you're as excited as I am about Walmart's NextDay free shipping option!
Blessings,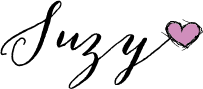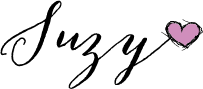 SHOP THE POST

Many thanks to Walmart for sponsoring this post.