Sometimes it's tough to understand your man. Amirite? I mean, like, why is every game the big game? Why do they always think they can fix everything? Why do they have lunch with their friends but never really get any good scoop? (I mean, really? What's that about?) With the kids gone and just the two of us at home, I realized that what I used to ignore (because I was focusing on the kids) was right there in front of me. If the key to acceptance is understanding, then learning to understand your man is critical in building your marriage. Today, I'm sharing four areas of understanding that made a difference in our marriage.

1. The difference between men and women
I've been reading a new book that I love, and it's helped me to understand, accept, and even appreciate my husband! In their book, Men are Like Waffles; Women are Like Spaghetti, authors Bill and Pam Farrel explain how men compartmentalize their lives, dealing with one problem or situation at a time. Women, on the other hand, are more like spaghetti noodles, with thoughts that flow together and intertwine. The Farrels believe that the key to a happy and healthy relationship lies in fully comprehending how your partner processes thoughts and feelings. This book is a jewel!

2. The difference in how you express love
Of all the marriage books we've read, The Five Love Languages by Gary Chapman had the most impact on our relationship. In it, Chapman explains that everyone has a primary love language, which is the key to expressing love and also feeling loved. Bob's primary love language is acts of service, and mine is words of encouragement. I used to get frustrated that Bob would head out to empty the dishwasher whenever we had a conflict—when what I really needed was for him to tell me that he loved me and everything was going to be okay. Reading this book helped me recognize that for him, doing something like emptying the dishwasher was his way of telling me those things. It also helped Bob understand that he needed to verbally express his feelings to me and not just show me. By the way, Chapman's follow-up books are also excellent, detailing how to effectively utilize these concepts in relationships with children, teens, singles, and more. Bob especially appreciated the version he wrote just for men. (Click the images below for more information.)


3. The difference in your temperaments
Typically, couples are attracted to partners with opposite personalities. It's our way of "completing" ourselves, I guess. Bob and I are no different. (Can you guess who the extrovert is?) 🙂 While we fall in love with the opposite strengths of our spouse, eventually we realize that we've married the opposite weaknesses of our spouses as well. Think of it as if you've married a coin, and since weaknesses are merely strengths taken to the extreme, you get the "heads" (positive qualities) and "tails" (negative qualities) of that person all in one lovely little package. It's important to know what type of coin you got! If you've never studied the temperaments, here's a free online test that can help you learn more.

4. The stage you're in is unique
Empty nester marriages come with built-in challenges. Once your nest empties, it may become apparent that there are fissures in your relationship and issues that need attention. That's completely normal, and it takes intentional effort to work through these things. (If you need professional help, please get it—lots of people do.) The transition to the empty nest is a significant one, and in recent years, the divorce rate has doubled for couples over 50. To be blunt, if you're an empty nester, your life is probably half-way over, and at this point, it's appropriate to take stock of everything from your health and fitness to your career and marriage. We did this, and sharing our hopes, dreams, and plans was a truly bonding experience.
I've linked below to some of the best books I've read on reconnecting with your spouse when the kids leave the nest. What resources have helped you understand your man and reconnect with your spouse in the empty nest? I'd love to know!
Blessings,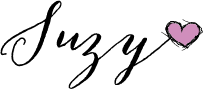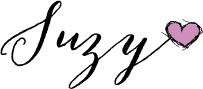 SHOP THE POST