This post is sponsored by Hair Biology. All thoughts and opinions are my own.
One of my favorite parts of my job is that you ask me for help and advice! I hope you know how honored I am when you ask and how diligently I work to connect you with brands or products that can help. Whether you're struggling to find a graduation gift or struggling with thinning hair, I love finding products or brands that will help you! If you've been hanging around here for a while, you know I'm very picky about what I will recommend! Every single day I say no to 3-5 brands that reach out to me!
About a year ago, I was asked to join a group of ten influencers over 45 and become a Hair Biology Ambassador. Several of the other #HBFam members were already my friends on Instagram and women I trusted for recommendations. I was thrilled to join this group of women who were charged with sharing our individual hair journeys as we used the various Hair Biology shampoos, conditioners, and styling products over the course of a year.
Why I Love Hair Biology
First of all, I love the idea that there is a haircare line developed specifically for the various hair needs of women over 45. Secondly, I used the products (mandatory before I ever say yes to any brand!) and loved the results I was seeing. Thirdly, I appreciate that the products are affordable and easily accessible (because they're sold exclusively at Target and Target.com).
Hair Biology's mission is to empower women to be 'Bolder not Older.' I don't know about you, but I definitely feel like I'm getting bolder with age! Do you? As women, whether we choose to go gray, highlight, or use all-over color, at our age, we're comfortable with who we are, and we can make choices that reflect that.
The Hair Biology Line…I've Tried Them ALL!
The entire Hair Biology collection is made to help women combat the key haircare challenges that come with aging. It features collections with specific product benefits for the various needs of aging hair. Over the course of the year, I've used all of the products in the Hair Biology line! (Yep! Every. Single. One.)
The paraben-free Full & Vibrant Collection is designed to weightlessly nourish and thicken volume-challenged hair.
The Silver & Glowing Collection is designed to combat yellow tones, allowing true silver tones to shine through. It's also helpful on color-treated or highlighted hair (like mine) to combat brassiness.
The Soft & Hydrated Collection is designed to hydrate and restore shine. This was the line I think I loved and used the most over the course of the year. The Soft & Hydrated shampoo and conditioner are still my go-tos.
The Styling Collection is designed to help with flyaways and frizzies. I loved the Thickening Treatment, which I use on dry hair at the very end of my styling routine to add lift and volume at the roots. (My tip: pump it on at the roots, then hit it with the blow dryer for a few seconds to maximize the volume!) It's made with caffeine, which helps the thickener attach to each strand for instant fullness and volume.
After a Year of Sampling, My Favorite Products Are…
My favorite product in the entire Hair Biology line is the Deep Hydration mask with Biotin. I use it twice a week, every week, to hydrate and add shine! With all the rain we've had in Dallas this spring and early summer, lately, I've been embracing the humidity and letting my curls live their best life! The Soft & Hydrated Shampoo and conditioner keep my wavy-to-curly hair moisturized and shiny.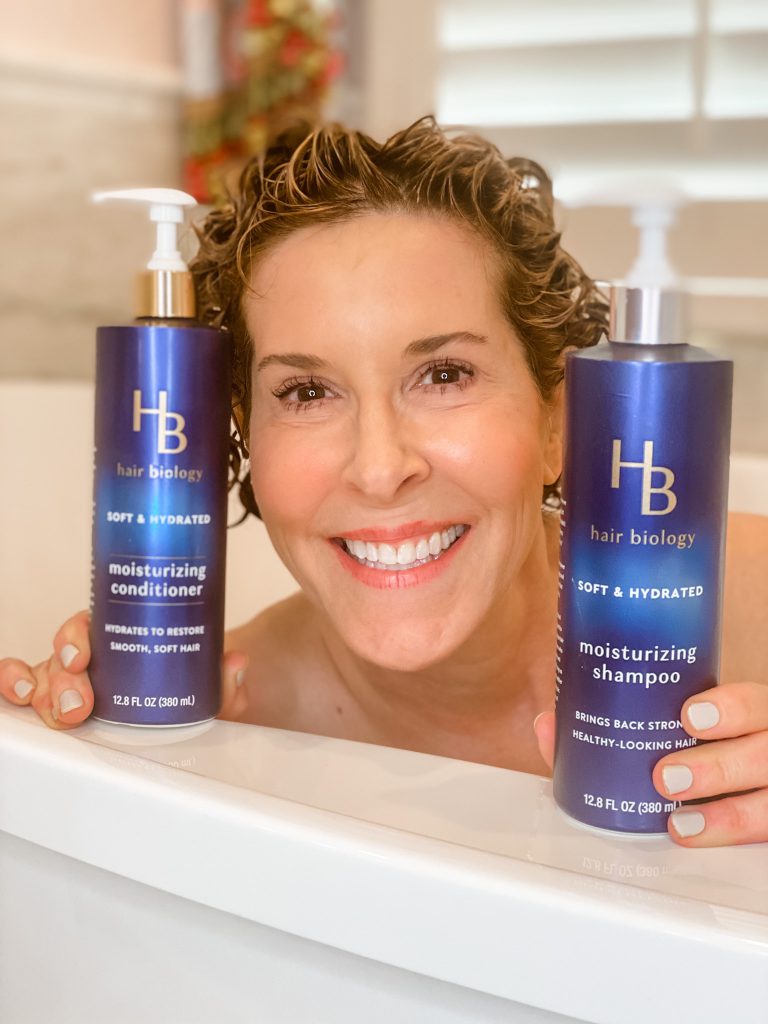 Guess Who Also Discovered Hair Biology This Year?
Back in late October, the team at Hair Biology contacted me with a really fun idea! They wanted to see if I happened to have any connections at the North Pole. When I told them that Mrs. Claus was actually a close personal friend, they wanted to see if I would share the Hair Biology line with her. They especially thought she might be interested in the Silver & Glowing Collection.
So I reached out to her, she tried the products, and she absolutely loved the gorgeous silver tones that the Silver and Glowing shampoo and conditioner gave her hair. She was also crazy about the Argan Oil Taming Serum with Biotin. There's not much humidity up at the North Pole, but it's very windy, so the taming serum was really helpful to her.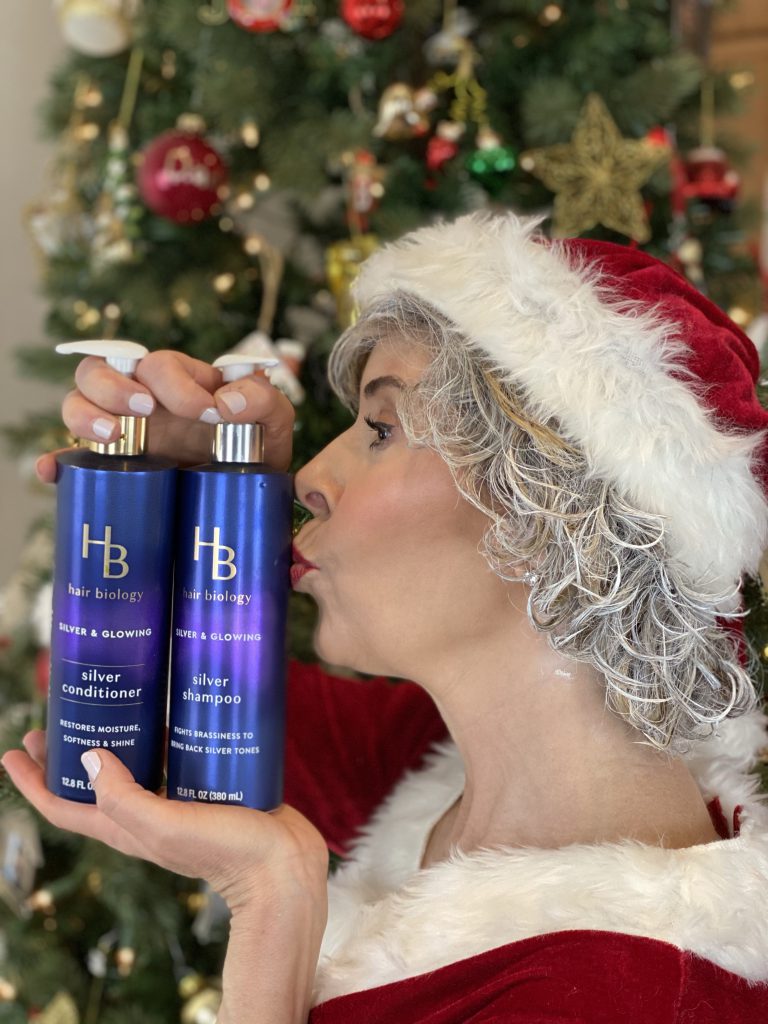 She even got on a Zoom call in December with a Hair Biology scientist and well-known silver-haired influencer Beth Djalali to talk about all things silver and gray hair. (For some reason, I was not invited!) Beth and Mrs. Claus shared their hair tips, they had a lively discussion about Mrs. Claus' hobbies (Sledding with the elves! Who knew?), and Hair Biology scientist Dr. Jeni shared a little more about how Hair Biology products were developed. You can watch that conversation HERE.
It's been a great year sharing Hair Biology with you, and I've loved hearing that you love the products as much as I do! To see more of this year's Hair Biology journey, plus catch all of my styling tips, be sure to check out the Hair Biology highlight on my Instagram profile page.
A Big Surprise!
Hair Biology is launching a few new products in July, and I cannot wait for you to try them. I'm sworn to secrecy, but I can tell you that a couple of the new products address the specific needs of color-treated hair. (Which so many women over 50 have, right? 🙋‍♀️) I'll let you know what I think as soon as I get my hands on them!
Have you tried Hair Biology this year? What did you think? I'd love to know! Leave me a comment and share your experience, okay?