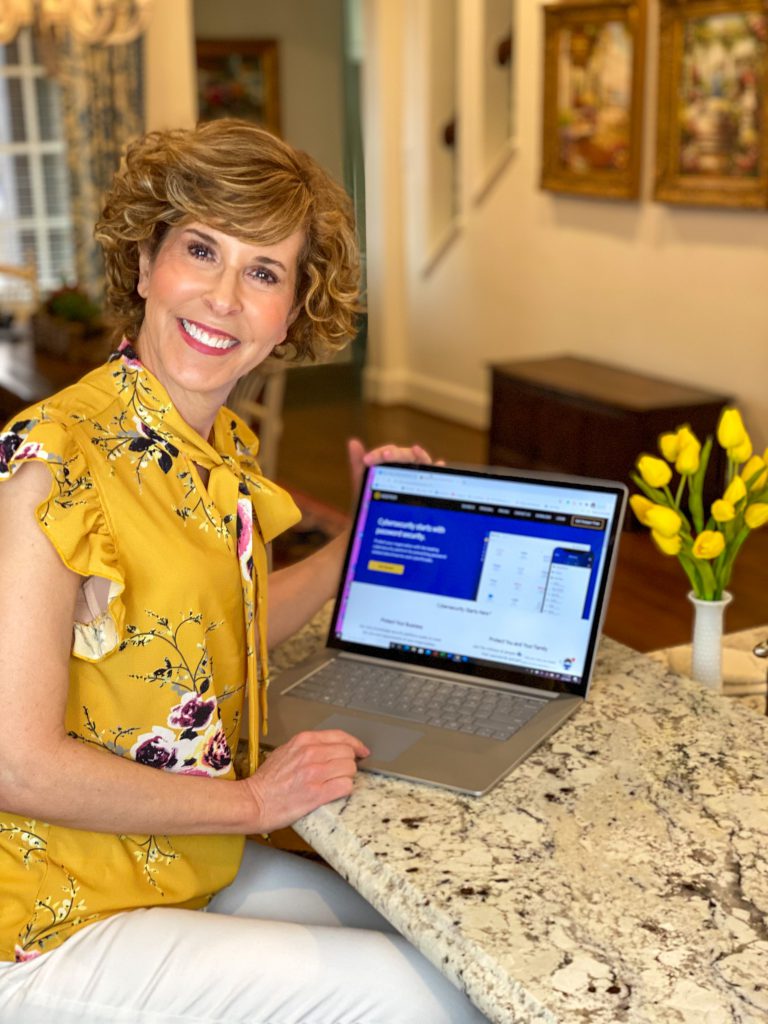 This post is sponsored by Keeper Security. I only highlight and share brands and services that I use and truly love. (I've used Keeper for nearly 10 years now!) Thank you for supporting the brands and services that support Empty Nest Blessed!
Do you have a digital security action plan? It's more important now than ever. We've gone digital, and there's no going back.
Before the pandemic, you probably used to go to the grocery store when you needed more bananas, headed out to a restaurant when you craved a burger and fries, and took in movies at the theater. But during the pandemic, the use of food delivery apps more than doubled. Weddings, funerals, and birthday parties were held over video. PayPal and Chase reported that its fastest-growing user groups were people over 50, and Netflix had its biggest year ever! In the past week alone, I had a telehealth visit with a doctor, had medication delivered from my pharmacy, paid my assistants via PayPal, attended our couples Bible Study over Zoom, and accepted payment for a piece of furniture we sold over Venmo.
We're all thankful for the tech innovations that allow this type of thing! But if we're honest, we know that this type of convenience comes with risks. Scammers and hackers are more sophisticated than ever, and privacy is an increasing concern. Many of us are unsure about how to stay secure online. So today, I've put together a digital "to-do" list that will help.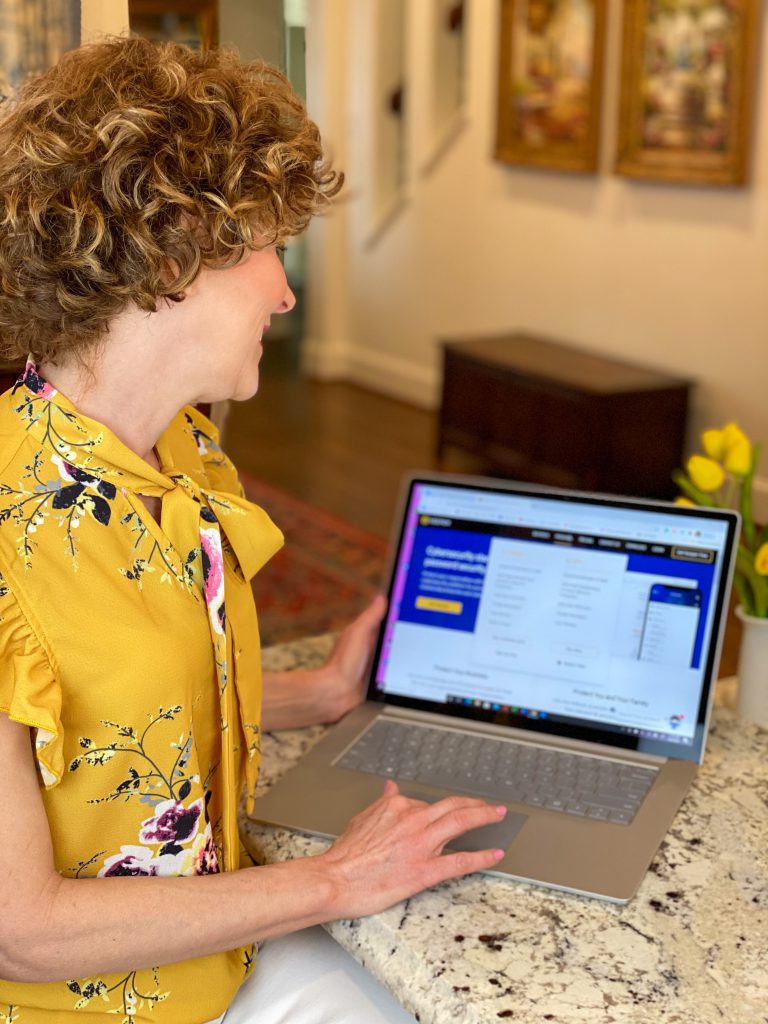 Digital Security Action Plan: Get a Password Manager
Did you know that a 2019 online security survey by Google identified that 65 percent of people use the same password for multiple or all accounts! ???? That's kind of like leaving the keys to your house under your doormat! Even if your one password is good, if a hacker gains access to it, he's "in the front door" on a bunch of your digital accounts! For more about how to choose safe passwords, see THIS post.
Without a doubt, getting and using a password manager is the number one thing you need to do if you're concerned about your online security. Bob and I have used Keeper Security for nearly ten years now. They're not only the most practical and convenient way to keep all of my passwords in one place, but they're the leading cybersecurity platform for preventing password-related data breaches & cyber threats.
We started with the free version of Keeper, allowing us to access features like password generation and unlimited password storage on one mobile device. After using it for a while, Bob and I upgraded to the Keeper Unlimited Plan because it has so many practical benefits (for just $35 annually):
It stores an unlimited number of passwords in a secure digital vault, which we access with one master password. (I set up facial recognition, so accessing mine is even easier!)
It allows us to access and sync our passwords on all of our devices.
It generates secure passwords for us on any device.
It lets us autofill passwords on any device.
It lets us utilize the Keeper browser extension on our laptops.
It lets us securely share passwords for services we both use with one another.
And lots more!
If you want to try out Keeper Unlimited, you can try it for free for 30-days. Also, for a limited time, Keeper Security is offering an exclusive 25% discount on the Keeper Unlimited plan to Empty Nest Blessed readers with the code ENB25.
Digital Security Action Plan: Use Multifactor Authentication (MFA)
Now that you've committed to using strong, complex passwords and keeping them secure, you need to turn on multi-factor authentication (MFA) — which is basically a way that your digital accounts can prove that you are you! This means that if someone has stolen your password, they won't be able to log in (and you'll get a notification on your phone that someone is attempting to do that very thing).
You have to set up MFA for each of your accounts individually, so set aside some time. To do it, look under settings in each app, and go to the "password" or "security" section. From there, follow the prompts to turn on MFA.
Digital Security Action Plan: Don't Fall for Phishing
Have you ever gotten one of those emails that says your account has been compromised and they need to verify your information? They typically come from the IRS, a bank, or the like. Even if the email looks legit, with logos and such, don't get tricked into giving up sensitive info or downloading dangerous software.
Although online scammers have become really skilled at phishing, watch for signs like bad grammar or a suspicious email address from the sender. (Hover your mouse over the sender's email address to see whether it looks legit.) No matter how alarming the email sounds, before clicking on any links, open a new browser tab and go to the company's website. Log in or call customer service to see if there's really something going on with your account.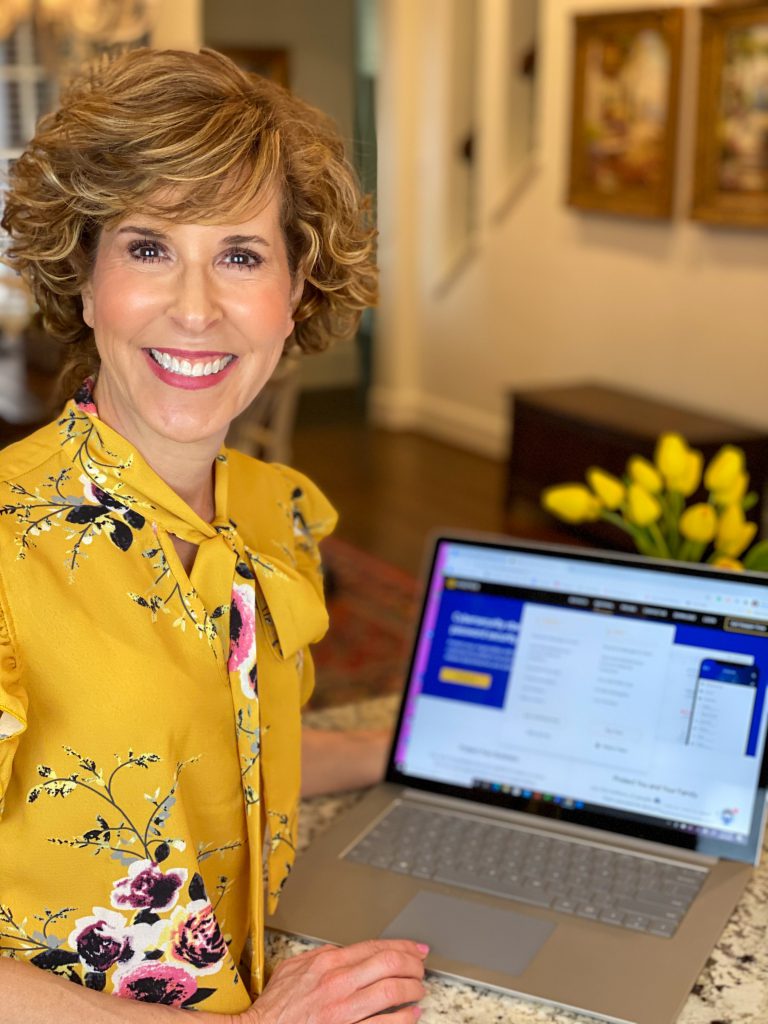 Digital Security Action Plan: Monitor Breaches
While we've all been contending with the pandemic, cybercriminals have been busy! In fact, the uptick in the use of digital platforms and apps has been really beneficial for them! ???? In 2020, sites like Twitter, Instacart, and Uber were all targets of hackers, putting billions of us at risk. You need to stay up to date on security breaches!
By the time a company lets you know that your birthday, Social Security or credit card number, health records, or some other piece of personal information has been stolen as part of a data breach, it may be too late. It may already be on the dark web.
The dark web is the hidden collective of internet sites only accessible by a specialized web browser. The dark web is sometimes used to evade government censorship in countries where individuals live under oppressive regimes that block large parts of the internet or punish political dissent. But unfortunately, it's also become a haven for illegal activity.
According to Forbes magazine, every day, 30K websites are hacked by cybercriminals! Most people (64%) have never checked to see if they were affected by a data breach! Do you want to see if your passwords have been stolen in a data breach? Keeper offers a FREE tool that can help you do just that. Click HERE to access it. (Don't worry, your email address isn't transmitted to or stored by Keeper if you use it.)
Bob and I use Keeper Security's BreachWatch. It's a Keeper Security add-on feature that constantly scans our passwords and alerts us when our passwords have been exposed through a public data breach. If one of our accounts is hacked, BreachWatch notifies us so we can take immediate action to protect ourselves against hackers. Not only that, but Keeper remediates the breached password right within the Keeper app by rotating the password on the site or service affected. This gives us such peace of mind!
Even if you're not very tech-savvy, I hope this post has helped you put together a basic digital action plan. Now more than ever, it's critical to stay safe online. It's not hard to make your digital life safer, and it's pretty simple to do. For us, Keeper Security is the first line of defense!