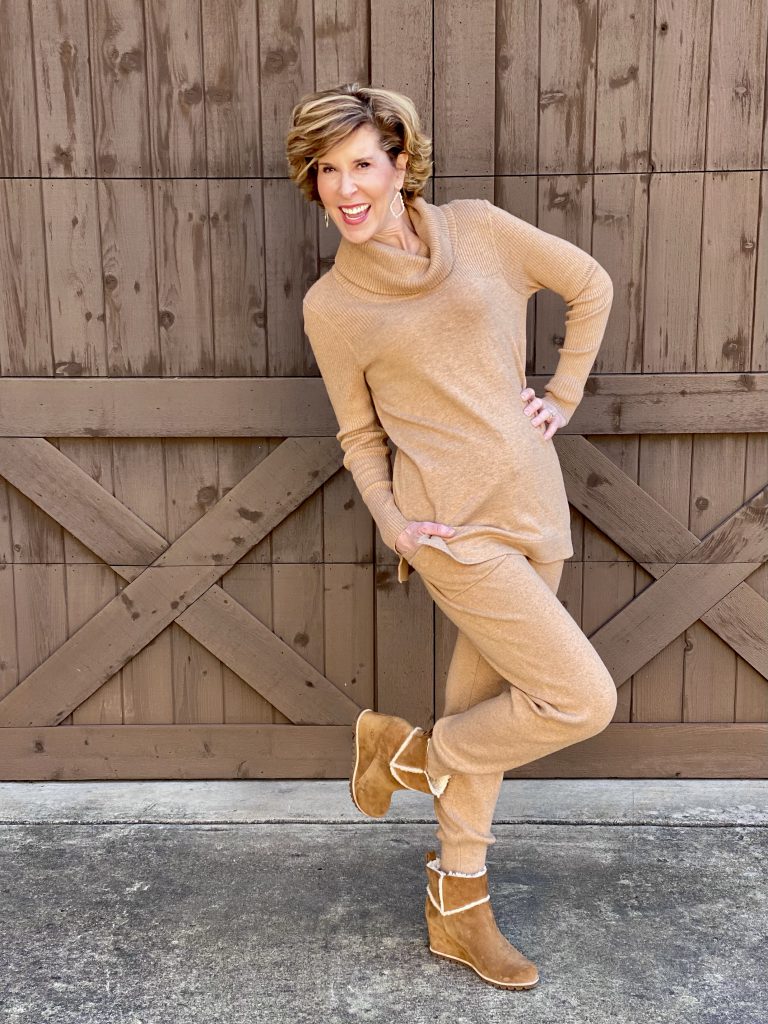 With all that went on last week, I'm a week late in posting this! But I'm doing it anyway! Today, I'm sharing my 2021 reboot. (Like, you know, when your computer starts glitching and you have to shut it down and reboot, yeah, like that!????) I'm telling you what I'm tackling in my own life this year, because, you know if I'm working on it, I have to share it with you right here too!
2021 Reboot: Quickie Things I Do Every Year
Whiten my teeth – It's an easy way to look younger almost instantly! This is the teeth whitener I use.
Resolve to stand up straighter. Poor posture can make you look so much older than your true age. If you're really serious about this, you might try this posture trainer I use. It's an effective reminder to stand up straight. I resolve to wear it more in 2021!
Focus on smiling more! Even under a mask, people can tell if you're smiling! Smiling releases endorphins, and serotonin. It's proven to improve your mood, give others a better first impression of you, and take years off your face! ????

2021 Reboot: What I Hear From You
These are the things you ask me about the most!
Weight Issues
It's no secret that it's more challenging to maintain a healthy weight at midlife. It's also no secret that the weight that we gain at midlife can have serious health implications. Whether you gained the "Quarantine 15" or the post-menopausal weight has crept on slowly, you know you need to address it. Simply put, it can damage your health and shorten your life. And we don't want that! ????
Exercise is essential, but all the exercise in the world won't help you lose weight if you don't tackle your nutrition. Last year, I wrote a post called Decoding the Diets: From Keto to Vegan, and Everything in Between. In it, I looked at all of the most popular diets and talked about the pros and cons of each. If you're a person who've tried diets in the past and failed, you may need more help. That's okay! It's great that you've learned that. It makes you normal! ????
In 2019, my husband lost weight and kept it off with a unique, psychology-based program that is designed to help you get life-long results, called Noom. (In a 2016 study of almost 36,000 participants, 78% of them sustained weight loss over nine months.) I joined in because I felt like I needed some help adjusting my portion sizes, and I learned a lot, and although I wasn't really looking to lose, I lost a few pesky pounds that had crept on over the years! It's a little more expensive than other weight loss programs, but it's not designed for long-term use. Instead, Noom is focused on helping you meet your weight loss goals—educating and supporting you along the way—and equipping you for long-term success.
Here's what we thought made Noom different (and a little more expensive):
They give you access to a personal health coach (called a "Goal Specialist") that you'll text with every day. Your coach will help you set and stick to short-term, personalized goals.
They provide you with a support group (led by a "Group Coach") that will support you, challenge you, and help you put what you're learning into practice.
You wake up each morning to a customized to-do list of #PsychTricks. (These are quick, research-backed, psychology-based articles, and you'll learn a lot. I did!)
No food is off-limits and you log your food right on the app. (Multiple studies have confirmed that people who keep a food diary lose more weight than people who don't.) ????????????????????????
Noom uses a calorie-density system that helps you understand what's in the food you're eating. This helped me learn to make better choices about types of food and appropriate portions!
You can connect your wearable fitness device to the app, and it will automatically track calories burned in workouts and daily activity, providing half of the calories burned as additional calories you can eat in your daily calorie budget.
Noom gives you access to healthy recipes, fitness tips and tricks, and many more tools to help you stay motivated.
For more information about Noom, click HERE.
Let's Talk Fitness
We have a gym in our house. ???? (It's really just a converted bedroom, but we feel super-fancy when we call it a "gym!") Bob and I both hate working out, so we do it together in order to feel like someone else is sharing our misery! ???? Our gym has a treadmill, an elliptical, a recumbent bike, and a weight machine, along with a tiny bit of floor space so I can do some Pilates every day. When we get sick of the gym and want to change it up, we opt for one of two free low-impact bodyweight workout programs. (We refuse to pay for something we hate so much, hahaha!) Both are small businesses — which we love — run by married couples who definitely like exercise more than we do!
Team Body Project is run by Daniel & Alexandra, the cutest married couple from the UK! They have lots of free low-impact workouts available on their website when you sign up for an account. If you want to try a few of their workouts before signing up, you can head to Body Project's YouTube page and do a couple of their free workouts there.
Fitness Blender was created with the belief that fitness should be accessible to everyone, everywhere, regardless of income level or access to a gym. Daniel & Kelli Segars of Fitness Blender offer hundreds of free, full-length workout videos, right on their website. They pride themselves on being "the most affordable and effective workout programs on the web." They do have some low-impact workouts, or you can use the modifications they provide for higher-impact workouts.
Lately, we've been more into Team Body Project, because their challenging workouts are low impact and we like their accents and personalities. ???? With Bob's artificial hip, he needs to stick to low impact, so they're more in line with what we want to do. OR don't want to do, as the case may be! ???? But we do it anyway.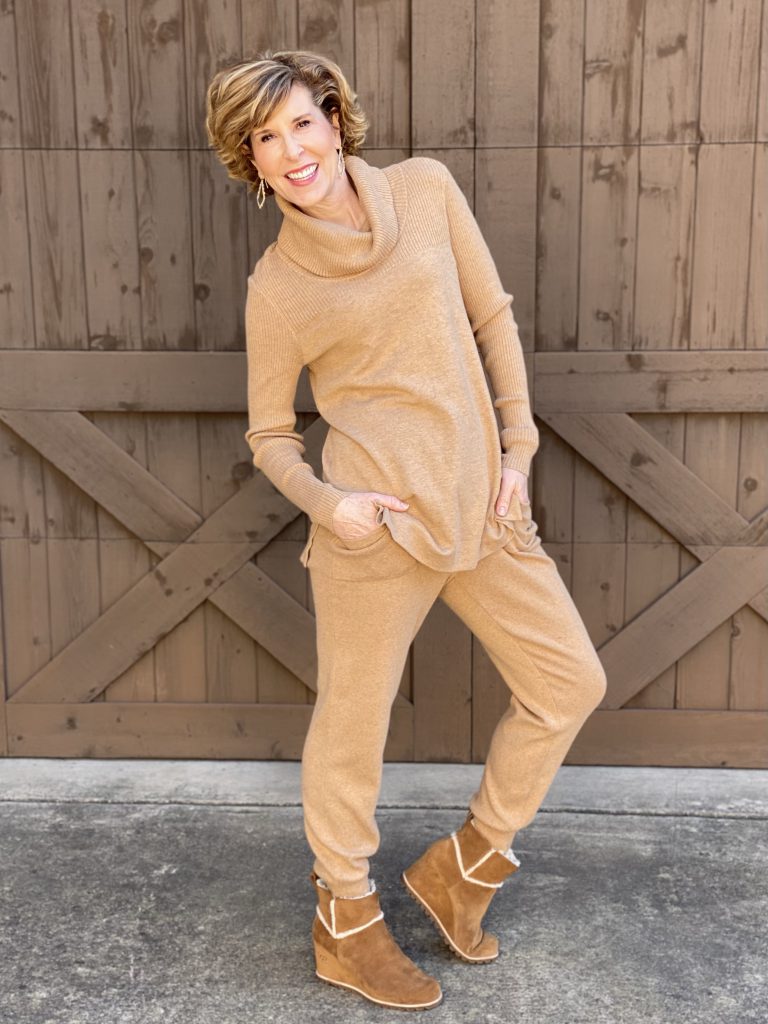 2021 Reboot: What I'm Working On This Year
In the 1960s, Charles E. Hummel wrote a pamphlet, called Tyranny of the Urgent. In 2004, he expanded it into a book called Freedom From Tyranny of the Urgent. The main principle behind the pamphlet and the book is that there is a tension in our lives between things that are urgent and things that are important—and far too often, the urgent wins. Typically, we prioritize the urgent (sometimes with good reason), and we put the important on the back burner.
Urgent items include things like answering emails, paying bills before their due date, cleaning up a spill, fixing dinner, answering a phone call from your aging parent, etc. Important items include things like buying new bras, cleaning out your pantry, finally finding shoes that fit your aging feet, trying some new recipes, learning more about online security, updating your passwords, retirement planning, etc.

I don't know about you, but I find that while the urgent things are absolutely necessary, it's the important things that nag at me and weigh me down. We're going to tackle a few of them right here in the coming weeks!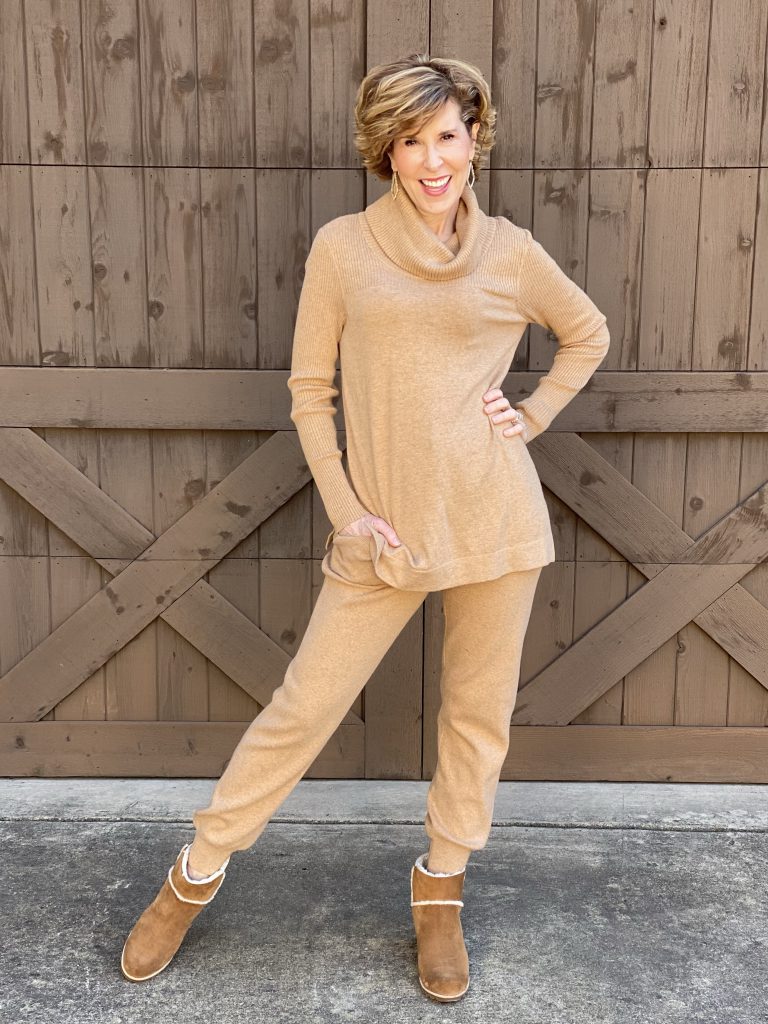 Cashmere Blend Cowl Neck Tunic | Cashmere Blend Joggers | Wedge Heeled, Sherpa Lined UGGs | Earrings

What's weighing you down? What's on your important list that you'd like to see me cover in the next few weeks? I'd love to know! Leave a comment at the end of this post or send me an email.