I'm here and just barely, sliding into the tail end of July to share all the things! July has been a whirlwind of a month, and I've learned (and loved!) so many things that I can't wait to share with you!
What I'm Learning
Paint Picker
After deliberating and actively exploring our options for the past two years, Bob and I finally made the decision to stay in the family home we built in 2004 rather than downsize! We've been diligent to keep it in great condition, and even updated a few rooms along the way, but, as you can probably imagine, after 15 years, there are a few changes we need to make to make it more suitable for our life as empty nesters. (Of course, I'm going to share it all with you!) 😁
One big change we're making: Paint! After 15 years of Benjamin Moore's Straw on our walls, we're ready to go to a lighter, non-yellowy hue! One fun place I'm getting ideas? Sherwin Williams' Color ID quiz! They've curated palettes to reflect your personality! #youlllovethis #sofun
Magazine Queen
Books are awesome! (I'm sharing two good ones with you today!) And you know I love my Kindle, but sometimes, you just need a good magazine, amirite? When we were flying back from Idaho on our multi-generational trip last month, I found myself in that exact situation!
I grabbed a copy of Real Simple at the airport, and I enjoyed it so much, I decided I wanted to subscribe. Of course, there was the little card thingy right inside, but I decided to search and see if there was a better deal out there than the one they offered on the subscription card. 🤔
Guess what? I found out that Amazon offers magazine subscriptions for Prime members at bargain prices! (I'm talking the actual, paper magazines, although they do have digital magazines available as well.) Some of the print magazines even start at $.99 for a 4-month subscription! (What a great way to try one out, without a big commitment, right?) #betterthanabookforthebathtub 🛁😁
Other Amazon "Prime" Time Scoop
Did you know that your college student can get a FREE Prime student membership for 6-months? Trust me, this will come in handy! Even if you've thought of everything from a Covid-19 Care Kit to a Roadside Emergency Kit, there's bound to be something your student will need after you've headed home.
Also, speaking of Amazon, did you know that you can read Kindle books without a Kindle? It's true! If you've got a cell phone, you've got a Kindle! All you have to do is download the Kindle app! If you have an iPhone, download it from the Apple App Store HERE. If you have an Android, download it from the Google App Store HERE.
All of your Kindle purchases will appear right in the app, and if you're a Kindle Unlimited or Amazon Prime member, you can select and download Kindle books directly in the app. 📲 #readersareleaders 📚
Wanna Work?
If you listened to my episode on the How'd She Do That? podcast, you know that I didn't even start my career until I was 50! If you're considering going back to work as an empty nester, or maybe pivoting in your career, you might want to check out CareerContessa.com! I discovered this website because the founder, Lauren McGoodwin, was on the How'd She Do That? podcast a few weeks before me. 🙌🏻
At this women-focused site, not only will you find numerous free articles and resources, but also job listings for full-time, part time, and even remote job opportunities for women in a wide variety of fields. And if you're already employed, but not sure how your salary lines up with others in your field, check out their salary comparison page!
You can also check out past posts I've written on part-time and remote job opportunities for empty nesters:
What We're Watching
Bob and I just finished watching Broadchurch on Netflix! It's a beautifully acted and filmed British crime drama series! It stars David Tennant (Dr. Who) and Olivia Colman (currently playing Queen Elizabeth on The Crown.) Before that, we watched Defending Jacob on Apple TV, which stars Chris Evans (Captain America) and Michelle Dockery (Downton Abbey) as the parents of a teenage son who is accused, seemingly out-of-the-blue, of the murder of a classmate. If crime drama is a genre you like, I highly recommend both of these! 📺
What I'm Loving
1. Ruffled Sports Bra – If you've been hanging around here for a while now, you know that I exercise five days a week, but I'm not a big fan! 💪🏼😬 I'm all for anything that makes it more pleasant or makes me look cute while I'm suffering through it! This sports bra is nearly sold out in black, but it's tight-fitting, like all sports bras, so you might be able to jump up a size. It also comes in a pretty burgundy. It's a part of Amazon's Core 10 brand, which has become my go-to spot for athletic and loungewear lately! I just snagged this scalloped hem sports bra from the same line.

2. Beautiful, Affordable Face Masks – Accessories juggernaut, Baublebar, is making the most gorgeous, high-quality washable face masks and selling them at cost! We're talking embroidered fabrics, eyelet, gingham, dotted Swiss, seersucker, and more, at just $12 for a set of two, $18 for three, or $30 for five! I bought these for myself, and when I showed them to both my 23-year-old daughter and my 80-something-year-old mother, they both wanted a set too! You can view the entire collection HERE. (Note: This mask style does not include a pocket for a filter.)

3. Quilted Chanel Look-Alike Bag – This pretty handbag comes in multiple colors. It'll take you from lunch with the girls right through to date night! It's big enough to hold your phone, your lipstick, your sunglasses 😎, and still look sleek and chic. Several colors are wait-listed, but the brand assures me they're on their way!

4. Silicone Popsicle Molds – This happy little silicone popsicle mold is just the right size for the empty nest! It's BPA-free and dishwasher safe! Bob and I have had the best time coming up with healthy and yummy ways to fill ours!
5. Coppertone Ultra-Guard SPF 70 – This is the sunscreen rated most effective by Consumer Reports in their 2020 sunscreen tests! If you read my post about Sun Safety, you know I take my sun protection 🌞 seriously! This one is lightweight, not greasy, and most importantly, effective. #addtocart
6. Chafe-Guard – For active women, summer can mean chafing! 👎🏼 This anti-chafe balm is what I use to protect my skin from rubbing and irritation. I've used it on my feet when I felt blisters threatening to form, as well as along the edges of my sports bra, and a few other spots. It's made with plant-derived ingredients and doesn't contain petroleum, lanolin, or mineral oils. Yay! #goodandgoodforyou
7. Pulse Oximeter – Did you catch my recent post with Dr. Jill Grimes, author of The Ultimate College Student Health Handbook? If you did, you know that she recommended this pulse oximeter as an important tool to have in a COVID-19 "Care Kit." I ordered one immediately! (Read the rest of her recommendations HERE.)
8. Peroxyl – When I went to the dentist 🦷 a few weeks ago, the last thing the hygienist had me do before she started cleaning my teeth was to rinse with this mint-flavored 1.5% Hydrogen Peroxide mouthwash for 60 seconds. Hydrogen peroxide is germicidal and can kill a wide range of bacteria, yeasts, fungi, viruses, so they were utilizing it as a last line of protection before they worked on patients' teeth. I picked some up on my way home, and have been using it every night since. (Note: Hydrogen Peroxide is also a bleaching agent, so be careful around colored towels. Take it from one who found this out the hard way! 😬)
9. The Cutest Labels! – We've all been working on organizing our empty nests since sometime in March! 👍🏻 Recently, a friend turned me on to these adorable water-resistant jar labels! They come in a variety of fonts and would be perfect to help you put the finishing touches on that well-organized pantry. They're made by Talented Kitchen, a small company that specializes in…you guessed it: kitchen organization! I had the best time browsing their products and dreaming of the organizational systems I could create with their help! Check their Amazon storefront out HERE.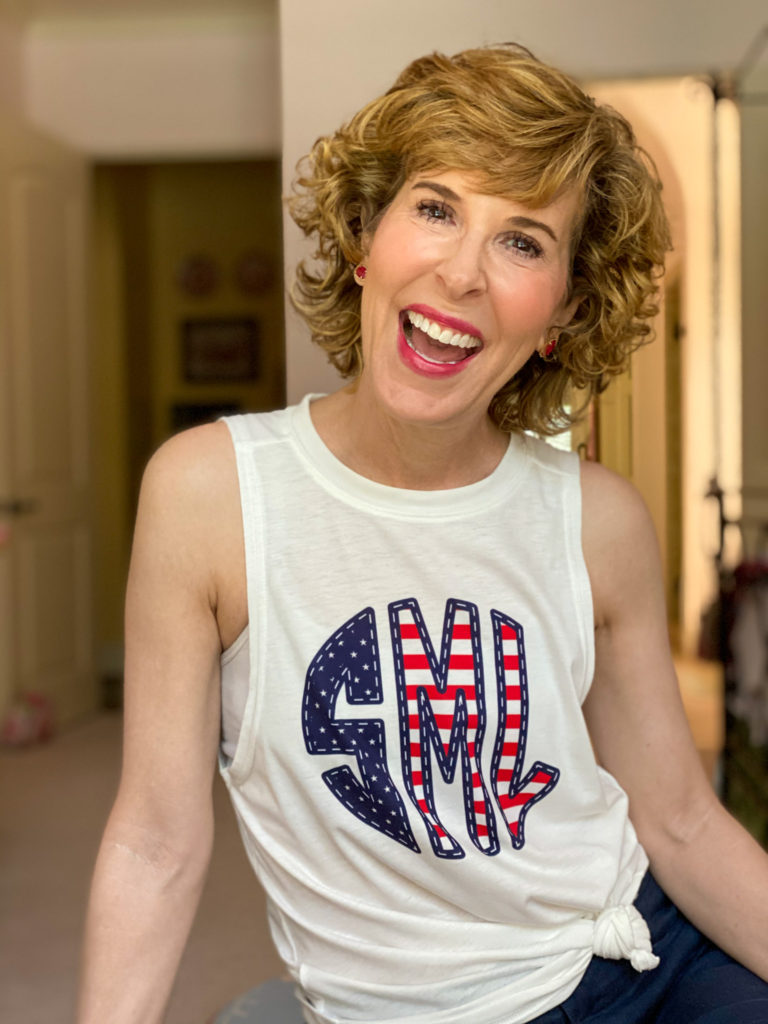 Monogrammed Tank | White Sports Bra | Lip Color

10. My Fave Summer Lip Color – After I posted this photo on Instagram, I got a ton of DMs asking me about my lip color! It IS an awesome color! Not quite red, not orange, and not pink, it's about the perfect all-around poppin' shade! It's from Burt's Bees Lip Shimmer line, and it's called "Rhubarb." It's made with all-natural ingredients, along with sunflower oil 🌻, Vitamin E and peppermint oil. #sofab
11. Stay-On Setting Spray – My stunning 23-year-old assistant, Natalie, spends a lot of time outdoors, and she swears by this setting spray to keep her makeup in place. As I write this, we're at 81% humidity in Texas, so we're all about trying anything to keep our makeup from running down our faces! Long a fan of NYX's Dewy Finish Spray, I'm going to swap it out for this one by the same brand to get me through the rest of summer. 🥵
12. Called Out by Paula Faris – I've been into reading biographies lately, and this one was so inspirational! You probably recognize Paula Faris as an on-air reporter for ABC News and former co-host of The View. In this very personal book, she shares how she faced everything from public humiliation to family struggles as a woman in the high-profile world of broadcast journalism. Ultimately, she found the strength to confront her fears head-on, and find her true purpose and calling. #sogoodyall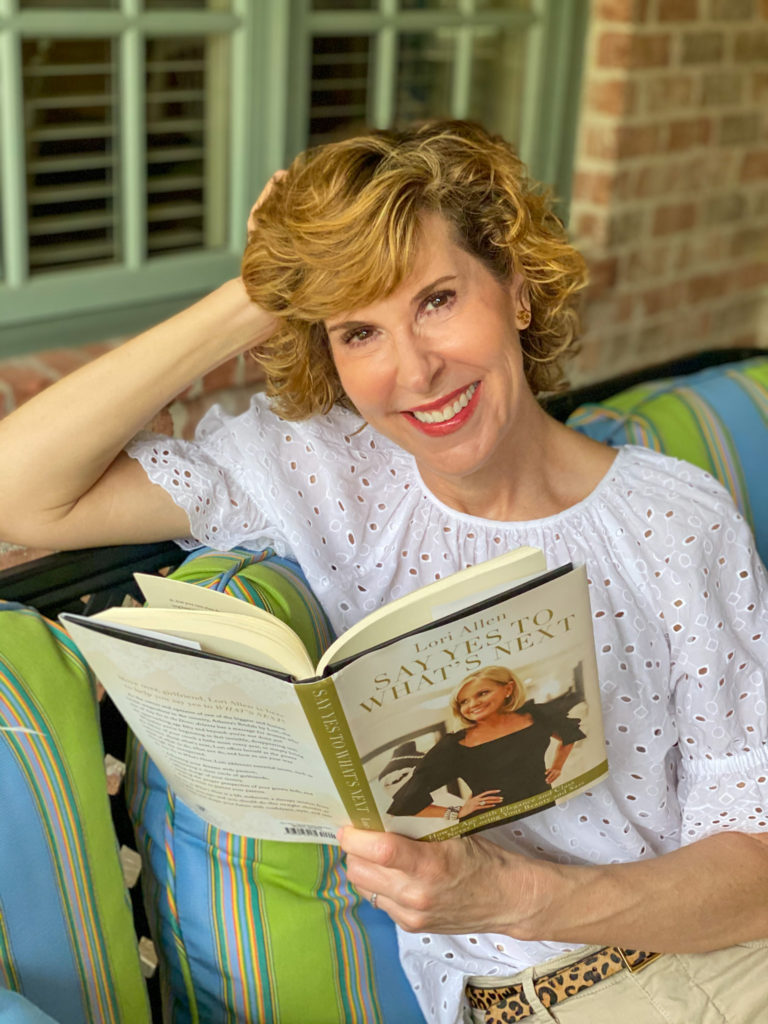 White Eyelet Puff Sleeve Top (sold out, similar HERE) | Leopard Calf-Hair Belt | 7″ Shorts (40% off with code FLASH40)| Earrings | Book | Lip Color

13. Say "YES" to The Book! – If you love the show Say Yes To The Dress Atlanta, you'll love Say Yes to What's Next: How to Age with Elegance and Class While Never Losing Your Beauty and Sass! by Lori Allen. As a business owner, breast cancer survivor, and TV personality, Lori honestly and authentically shares advice on what to do, what not do, and how to see your way through unexpected challenges with confidence. #suchafunread
I love sharing my knowledge and finds with you every month! 😍I hope you learned something today! Is there something you've learned or a product, book, or fashion or beauty item you've fallen for this month? Please share it with me in the comments!
Blessings,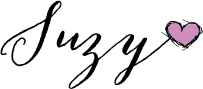 SHOP THE POST

Feel free to Pin this image for future reference and share this post on social media using the icons below.