Is it getting hot where you are? It's been steamy in Dallas, but as you read this, I'm headed to Idaho on a big, multi-generational family trip! (If you don't know why or with whom, click HERE!) We're looking so forward to cooler temps and mountain views! 🌄
Before I left, I wanted to get this post into your hands! I'm not sure how much I'll be posting while I'm there, but rest assured, you'll be able to see plenty of me on Instagram and Facebook (especially in Stories!). Be sure to follow me if you're not already!
As always, all of the PINK text links and all of the images in this post (including the collages) are clickable for more information.
What I'm Learning
When I spend time with my kids, I always learn a lot! Don't you? I learned all kinds of things from them this month when we went to our condo in Florida!
Aviophobia Help
Did you know that approximately 12.5% of the population suffers from some kind of phobia? According to the National Institute of Mental Health, a phobia is an intense, irrational fear of something that poses little or no actual danger. Aviophobia is the fear of flying. It's estimated that up to 6.5% of the population of people suffers from this phobia. As is typical with many forms of anxiety, despite the fact that flying is one of the safest means of transportation, the facts don't quell the fear. Accompanied by fears of THE COVID, many people are finding themselves just too anxious to fly at all right now. I get that! But if you decide to fly, or you have to fly and you suffer from aviophobia, there is help.
Following a traumatic flight experience, my eldest son developed aviophobia, (which he sweetly allowed me to share with you). There are two apps that he's found particularly helpful in dealing with it: Am I Going Down & Sky Guru. If you struggle with aviophobia, they're worth investigating.✈
Since we're talking about awesome apps, I've got another one for you! On our recent beach vacation, we ate our breakfasts and lunches in but went out for dinner every night. (Florida has lots of patio seating!) One night while we were waiting for our food, my middle son introduced us to a really fun game! We played Out of the Loop, a game where anywhere from 3-9 players pass one smartphone around, answering silly questions about a secret word. The trick? Someone in the group is faking their knowledge of the secret word because they're "out of the loop" and don't actually have a clue what the word is! It is a blast!
You can download Out of the Loop in the app store and start playing for free. (There are in-app purchases that will allow you to play the game with a broader variety of secret word categories.) Click HERE for more details. #sohilarious 🤣
4 Helpful Books
Lately, it seems like lots of people have asked me for book recommendations for their college students and young adults! I love it, and I've read lots over the years! Here are the four that I've been suggesting lately, depending on age ranges and circumstances:

A New Fave Podcast
As I just shared, Take Flight is one of the book recommendations I make to young adults who are trying to figure out their next steps. It documents the story of how author Emily Landers went from an uninspired college senior to working at a Fortune 500 company. One day she took a significant train ride to Boston to meet one of her career heroes. She snagged a job with this hero, learned a lot, and eventually launched her own social media company at age 23. The book is filled with insight and advice Emily received along the way from successful people from all walks of life. Emily is a dynamic and frequent speaker on college campuses, and one of the most inspiring young women I know. Take Flight is ideal for college seniors, young adults looking for career guidance, and even empty nesters looking to launch or shift careers.
Emily just started a podcast, called "How'd She Do That?" where she interviews successful women in a variety of industries and stages of life and asks them to share the story of how they got to where they are today. You will love this fun and inspiring podcast! Check it out on Spotify or Apple.
Have you ever heard of Legacybox? For Mother's Day this year, one of my sons gave me a Legacybox Starter Kit—an all-in-one kit for digitizing my media, from photos to home movies. What a great gift, right?! Here's how it works:
You send in your Legacybox kit, filled with things like tapes, film, photos, and audio recordings.📦 (Postage paid, of course!)
When the Legacybox pros receive your media, they digitize every item, by hand, sharing personalized email updates during each step of the digitizing process.
You receive all your original media back, along with beautifully preserved copies on a thumb drive, in the cloud, or as labeled DVD's.
To learn more about the process, head to the "How It Works" page on the Legacybox website.
Bob and I sent in our wedding photos, and we thought the digital copies we received looked way better than the time-worn photos we sent in! We were so impressed and we're already talking about what we want to send in next!
I was so impressed with the entire process, that I got in touch with Legacybox, hoping they would give me a discount code to share with you. 😄 Thankfully, they did! (I don't know if you've ever looked into digitizing your media, but if you have, you know it's not cheap!) Right now they're offering 25% off on their website, but from Thursday 6/25 – Sunday 6/28, Empty Nest Blessed readers can get 40% off with the promo code SUMMER at checkout! If you've been thinking about doing this, now would be a good time! (And don't tell my son 🤐 because I don't think he got that deal for my Mother's Day gift!😂) #yay
What I'm Loving
1. The Denim Skirt That Makes You Look Goood! – If you've been hanging around here for a while now, you know that NYDJ (stands for "Not Your Daughter's Jeans' 🤣) is one of my favorite brands. They're a company of women that design jeans for women! (Read that: They know how things should fit and their clothing comes in petite, regular, and plus sizes.)
They recently sent me their 5-pocket skirt, and I love it! It's the perfect length, and it lifts and tucks me in all of the right spots! (It also comes in pink!) Order one size down for the perfect fit, and while you're on their website, be sure to check out their tops, shorts, and more! How cute is the 👇🏼 split sleeve tee that I'm wearing with the 5-pocket skirt?
NYDJ 5-Pocket Skirt | NYDJ Pink Split Sleeve Tee | Pink Chain Link Sandals |Pearl Initial Pendant | Pearl Earrings

2. "Ark" Bamboo Handbag – Remember the $100 Cult Gaia Ark Bag that was so hot a few summers back? Well, the style has become synonymous with summer, and there are so many designer-inspired "ark" bags out there now, no one knows where you got yours or how much you paid! This one is good quality, it comes in colors like yellow and orange, and it also comes with two silk purse scarves. #howcuteisthat

3. Sport-Brella Versa-Brella – This has to be one of the coolest things I've ever seen! It's a clamp-on UPF 50+ canopy shade umbrella! It's durable and rip-resistant, and you can clamp it onto anything from a golf bag to a camping chair. #madeintheshade
4. Travel Blow Dryer – When you're staying places like condos and Air BnBs, as more of us are right now, you never know what you're going to find in the blow dryer department. Amirite?! This mini blow dryer is perfect for travel! At just 5.5″L x 3″W x 3″D, and weighing in at next-to-nothing, this blow dryer isn't as pink as it looks in the photo! It's more of a tan/blush. Bob even deemed it manly enough to borrow!
5. Jewelry-Cleaner-To-Go – When we were in Florida last month, I ate all the shrimp. 🍤 (Okay, I left a few for my daughter-in-law, who is also a shrimp lover.) I love to peel-and-eat, and that's just a messy business. I was so glad I had this twist-to-dispense pen jewelry cleaner with me to keep my rings sparkly! (BTW, how cute are these shrimp rattan earrings I just picked up on sale at J.Crew?!🦐 They're 40% off with code SALEAWAY through 6/25.)
6. Freezeable Insulated Tumbler – Hot flashes are no match for this clever tumbler that has freezable gel inside its insulated walls! Take it out of the freezer, add your beverage of choice, and no matter how hot the day, your drink will stay cool!👍🏻 It's BPA-free, has an insulated silicone band for holding comfort, and it comes with a lid and straw. Also available: freezable stemless wine goblets and pint glasses for beer!

7. TesseMae's Organic Balsamic Vinaigrette Salad Dressing – I'll admit it. I'm super picky about my salad dressing! If you read my What I Eat in a Day post, you know that Balsamic salad dressings are some of the only dressings I can safely eat. But I hate it when they're too sweet! Please don't add sugar to my salad dressing, people! 😣 When we started grocery shopping at Target during quarantine, I discovered this yummy balsamic dressing, and now I can't get enough! It's organic, dairy-free, gluten-free, Whole30 approved, Keto-friendly, and has no added sugar!🥗
8. Wool Nest Starter – I love a truly unique gift idea, don't you? This steel spiral wool nest starter is perfect for your favorite bird lover! In spring, fill it with things like wool scraps, cotton from an old pillow, or even your pet's fur to help birds build their nests. In winter, add a birdseed ball inside and watch the action. #howfunisthat 🐦
9. Pearly Sandals – Last year I bought a pair of sandals at Lilly Pulitzer that looked almost exactly like these. I paid over $100, and now I feel pretty silly! 😲 These look way more expensive than they are, and they'll dress up all your summer outfits. #prettypearly
10. Light the Way – What could be better than a motion-activated toilet bowl light? 🚽 (Now there's a sentence I never thought I'd be typing!🤣) It fits any toilet, isn't bright enough to wake you up, and it's auto off and on. One of my young mama friends bought one for each of her kids' bathrooms, and sent one to her parents as well! #brilliant
11. Telescopic Reusable Straw – Many restaurants throughout the country have banned plastic straws, aiming to cut down on plastic waste and avoid harm to wildlife and sealife. When we were in Florida, drinks came without straws, and if you asked, you got a (wimpy😂) paper straw. Everything was fine until we went to Cheeburger, our favorite island spot for milkshakes. While everyone was freezing their lips off and trying not to make a mess, my daughter-in-law calmly pulled out this nifty telescopic straw from its carrying case and popped it into her shake. It comes with a case, keychain, and cleaning brush. #howcoolisthat

12. Lace Your Face – If you watch Shark Tank, you may be familiar with these anti-aging face masks! The reusable, biodegradable cotton face masks have ear slits that you slip over your ears, allowing you to sit up or walk around while you're masking! They come in healing yogurt milk, brightening bearberry, or smoothing peptides. Suzy: #addtocart

13. 12-Scarf Set – I just shared this beautiful set on my Instastory last week because I was blown away by the quality for the price! Made of polyester satin, these 19.7″x 19.7″ scarves would work as neck scarves, purse decorations, headbands, or waist ties on these cute jeans. They're incredible quality, and the entire set is just $15.99. You could even break up the set and give them as gifts!
Phew! Do you feel SO in the KNOW? I hope so! I love doing these posts for you and sharing all of my finds! If you think of something I need to include in a future SO in the KNOW post, please email me or let me know in the comments!
Blessings and hugs from Idaho,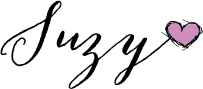 SHOP THE POST