Well, it looks like face coverings are here to stay, my friends! Social distancing is still the "gold standard," but wearing a face covering is required at some businesses and medical offices. Whether you're the girl who likes to match your outfit to your mask (I'm looking at you, Nancy Pelosi!) or you just want a fashionable face mask that lives in your car and you whip on and off as needed, I've got you!
As always, click any pink text link or image in this post (including the collage above) for more information.
Lots of your favorite brands, like Chico's, Old Navy, Vera Bradley, WHBM, and more have come out with face coverings, staying true to their brand aesthetic. (Unfortunately, Lilly Pulitzer's sold out in about an hour, but of course, yours truly signed up to be notified when they're back in stock!????)
The Right Way to Wear a Face Covering
Wash Your Hands

– Lather up with soap and water before you put on your mask and after you remove it.

Wash Your Face Covering Frequently

– Wash it every time or two you wear it. If you don't keep it clean, you're kind of defeating the purpose of wearing it????!

Keep it On

– If you don't select a breathable mask, you'll be tempted to remove it more frequently than you should. A double layer (at least) of cotton will protect you while still allowing you to breathe well.
Dr. Jill Grimes is a board-certified family physician focusing on college student health. She's the author of The Ultimate College Health Handbook: Your Guide for Everything From Hangovers to Homesickness. She has an outstanding blog post on her website that goes into great detail about what to look for in a face covering and why it's important to find a good one. You can read it HERE.

BTW, Dr. Grimes' book is perfect for any college student, young adult, or even their slightly hypochondriac mothers ????????‍♀️????! (I couldn't put it down!) I told you all about it in May's SO in the KNOW post, which you can read HERE. You'll want to follow her on Instagram and Twitter, for sure.)
What Kind of Face Covering is Right For You?
Well, that depends!
Designer-Inspired Face Coverings
Whether you're a Gucci, Louis Vuitton, or Burberry girl, there's a designer-inspired face covering that will have you looking boujee.

Feminine Face Coverings
If you're a girly girl like I am, you'll love these sweet masks!

Tie Dye Face Coverings
Summery and free-spirited, these might be the most fashionable face coverings out right now! You know I love tie-dye. I even wrote an entire post about How to Wear Tie-Dye When You're Over 50!

Whimsical Face Coverings
There are some really fun face coverings out there! The best source? Etsy!

Graphic Face Coverings
If you follow me on Instagram, you know I'm a huge fan of graphic tees (see what I mean HERE, HERE, or HERE!) If you're like me and love to wear your heart on your sleeve, shirt, er, face mask, then you'll like these options!

Customized Face Coverings

Glasses Fogging Up? Here's a Hack!
If you're a glasses wearer and your glasses ????get fogged up when you're wearing a mask, here's what to do:
Wash your glasses with soap and water before putting them on with a mask. The soap and water create a surfactant film on the lenses, which helps them resist moisture.
Fold a tissue lengthwise at about 1″ intervals five or six times.
Use the tissue to line the back of the mask along the top edge. Hold the tissue in place with your thumb and forefinger.
Anchor the bottom of the mask on your chin, then pull the top up beneath your eyes with the tissue in place. Pull the straps over the back of your ears, and adjust the mask to make sure it fits snugly.
Put on your glasses and test it out. You may have to adjust the nose guard.
Makeup for Face Coverings
Just face it. Like literally FACE it????. Your makeup is going to come off on your face covering! (Another reason to wash it frequently, amirite?) But if you're going somewhere you know you'll be removing your face mask (like out to dinner, for example), you want to find a lip product that will look fresh when you whip off that mask! There are three that I use. They're all more in the matte/lip stain genre, so I usually apply a gloss or lip oil over them when I take my mask off.
Cover Girl Outlast All Day Lip Color

– It comes with the balm-like gloss that you can apply when you de-mask! (Linked at Ulta, but you can also find the collection at Amazon HERE.)

Lip Couture Waterproof Liquid Lipstick

– This stays on, and I love it. I usually wear "Latte Confessions" or "Innocent Vixen."

City Lips Matte

– Be sure to wipe off the applicator on the side of the tube and apply sparingly! I think this product can be a little runny before it dries, but it doesn't dry out my lips as some matte lipsticks can. (And it contains City Beauty's patented lip plumping ingredients, so that's awesome!)

We've curated a little boutique at the bottom of this post featuring all of these and more! Many face coverings are available in sets, which is ideal if you're rotating and washing them as often as you should! Click on any of the masks for more information or pricing.
I can't wait to see your fashionable face coverings! Tag @emptynestblessed on Instagram, Twitter, or Facebook so I can see your pics, okay?
Blessings,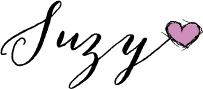 P.S. You can Pin this post on your Pinterest boards using the graphic below, or share it on social media using the icon buttons below the image.