If there's one thing we can all agree on during this stay-at-home time, it's this: We've all learned something. Sometimes we've learned it kicking and screaming or with fear in our hearts, but learned it we have! Isn't it amazing what we'll take on when we're truly motivated to do it? Whether you've learned Zoom to stay in touch with family and friends, or you've just learned more about health and hygiene than you ever wanted to know (Thanks, COVID! 😷), I have no doubt we're all going to emerge from this time with a lot of new skills and information!
Here at Empty Nest Blessed, I've been learning and growing right along with you. I'm now a Zoomer, a YouTuber, and a social-distancer extraordinaire! Here's what I'm learning & loving in the empty nest right now!
As always, click on any image or pink text link for more information.
What I'm Learning
Netflix Fun
What have you been watching on Netflix? I'd love to hear your recs! I just watched a cute, faith-based rom-com called Faith, Hope & Love. It stars Robert Krantz, Peta Murgatroyd (from Dancing With the Stars), and Corbin Bernsen. It's the story of a heartbroken widower and recent divorcee who enter a dance contest in a desperate attempt to save her dance studio.
Bob and I have also been watching the nocturnal nature documentary series Night on Earth. The filmmakers used cameras featuring new technology that allows them to film at night, revealing the hidden lives of the world's creatures. #amazing
Becca's Bangin' Baked Potatoes
As empty nesters, ya' gotta love it when your adult kids teach you new things! In our case, our daughter Becca was home with us for almost three months. (To see where she is now, click HERE.) She shared the cooking duties during that time, and one of our favorite things she made was baked potatoes in the slow cooker!
Slow Cooker Baked Potatoes
Large russet potatoes (as many as you want)
Aluminum Foil
Olive Oil
Salt & Pepper
As many spices as you want (like oregano, thyme, basil, garlic)
On kitchen counter, lay out enough aluminum foil to completely wrap each individual potato. Scrub potatoes well with a good veggie wash and a vegetable brush. Prick the potatoes with a fork several times, then rub them with olive oil, sprinkle with salt and other spices, and wrap tightly in foil. Place the potatoes in slow cooker, cover, and cook on High for 4 1/2 to 5 hours, or on Low for 7 1/2 to 8 hours. Serve with butter, sour cream, bacon bits, or whatever else your heart desires!

Time For an iPhone Upgrade?
Did you hear about the brand new $399 iPhone SE? Not usually associated with the word "affordable," 🤣, Apple kept costs down on its newest model by using parts it already had warehoused. It's identical to the iPhone 8 on the outside, but inside it has the same speedy A13 Bionic processor as Apple's newest iPhone 11 model! If your current battery life is getting shorter, but you've been waiting to upgrade, this could be the phone for you! Here's the scoop:
There are all new parts inside the phone, including the battery and the CPU ("Central Processing Unit"—the electronic circuitry within a computer that executes instructions).
It shares the same body design Apple has used since 2014 – featuring the much-beloved home button with the touch ID sensor. (Nobody's fancy facial recognition is working with face masks 😷 now anyway!)
It has a 4.7-inch HD touch screen.
Storage starts at 64 GB for $399, with upgrade options for 128 GB ($449), or 256 GB ($549).
Battery life is the same as in the iPhone 8, which is up to 13 hours of video playback.
A single-camera on the back with a 12-megapixel sensor and an f/1.8 wide-angle lens. No optical zoom, but digital zoom up to 5x. The front camera has a seven-megapixel sensor. It can shoot in portrait mode with both the front and rear cameras!
You don't need to go to an Apple or phone store to upgrade! Order online, and when the new phone arrives, it walks you through the setup process and transfers all of the photos and data from your old phone to the new one just by placing them next to each other. Follow that up with a call to your wireless plan carrier to give them the info on your new phone, and you're done!
For more info on the new iPhone SE, click HERE.

The Safest Place to be Right Now
Want to avoid THE COVID? Multiple studies have confirmed what we guessed all along. The best place to be is outdoors! Maybe that's why, after a spring spent cooped-up, Americans are renting RVs in record numbers. (Many of them for the first time ever!) Bookings are up 450% at Outdoorsy, and a whopping 650% at RVShare. #whereRVgoing?
What I'm Loving
With summer just around the corner, I've clearly got warmer weather on my mind! Here's what I'm all about right now!
1. Eyelet for Days… – It might be the cutest top I've seen this year! With on-point puffy sleeves and eyelet throughout, it's no wonder this sweet under $25 top is a fashion blogger fave! It's not lined, but, hey! That will keep you cool in the hot summer, right? 😎 Trust me (I own it in all three colors!), with a nude bra on underneath, you can't see a thing. The fit is TTS, but loose and blousy. #alleyesoneyelet

2. Makeup Setting Spray With SPF 40 – I use this breakthrough sun protection product every afternoon to refresh my makeup and my sunscreen. (Did you know that if you apply sunscreen in the morning, you're only protected for about two hours?) It's a clean beauty product (see the efficacy report HERE), and it's got a light texture, refreshing scent, and it doesn't go on greasy. #summerstaple
3. Customizable Self-Tanner – It's so funny, but every year I seem to forget how much the glow from a good self-tan boosts my mood! Adding that little bit of color just seems to make everything better! These self-tanning drops can be added to your sunscreen and used all over, but I only use them on my face. (See below for the option I prefer for my body.) The drops come in light, medium, or dark, and you add anywhere from 1-14 drops to your moisturizer to customize the look. Take it from your pal, Suzy: You don't want to overdo it! Order "light" and start with one drop in your nightly moisturizer every two-three days for the perfect summer glow. Build from there! #allaboutthefauxglow
4. Protect & Glow – In a recent post, I shared my favorite sun protection products (including the cutest UPF 50+ clothing) with you. A few sharp-eyed readers noticed that, although I did share my fave SPF 30+ foundation, I didn't share a specific facial sunscreen. That's because I was waiting for this one to arrive! It's a beauty blogger fave, and I'd been dying to try it! It's since arrived and I've been using it every day under my makeup. I. LOVE. IT. Use the promo code 15SUZY at checkout for 15% off your entire order!
It's a non-greasy gel that won't leave you with a white cast, as some sunscreens do. It protects against sun, blue light, and pollution, and leaves a gorgeous "glow" when you apply it! It's a clean beauty product, and it's made with probiotics to lock in moisture and strengthen the skin barrier, superfoods like pineapple and papaya to help promote even skin tone, and ginger root to protect against blue light. Honestly, the brand is new to me, but since y'all have asked me to look into more "clean" beauty products, and I loved this product so much, I reached out to the brand to see if they would offer you guys a discount! They agreed! Take 15% off your entire purchase with the promo code 15SUZY. I'm going to try a bunch more of their products, so stay tuned!
5. Fun Summer Slippers – These are Amazon's best-selling slippers! Can't you see why? The ratings are excellent, and I love how cozy they are. I own them in pink, but of course!

6. Pretty Feet – Speaking of your feet, every year when summer rolls around, I kind of freak out when I see the dry, rough calluses on my heels! Do you do that too? (Not sure what's up with that, since my feet have been living in shoes 👟and booties 👢all winter!🤷🏻‍♀️) My dermatologist recommended this 40% urea cream because it has the highest urea concentration allowed without a prescription. I slather it on my feet before bed, add some cotton footies, and wake up in the morning to softer tootsies! #itworks
7. Summer Shimmer – I mean, I think everyone needs these acrylic iridescent stemless wine glasses for summer, don't you? (And I don't even drink wine!) Plus, they're on sale for $7.99 for the set of four this week, so there's that! They're part of Target's new Sun Squad line of fun summer stuff, and I want it all! With everything from colorful floats and outdoor toys to decor and pet accessories, this line is perfect for your summer staycation, a social distanced trip to the beach, or a day at the pool!
8. Makeup for Your Legs – If you're over 50, you've probably got a few age spots, spider veins, or even varicose veins on your legs. 😬 I feel ya! Me too. This leg makeup has been my go-to product for years. It's water and transfer-resistant, and it goes on streak-free. It's perfect for covering freckles, veins, and imperfections on those bare leg days when even the self-tanner isn't quite enough. In fact, I used it all over my body for my recent swimsuit photoshoot! I have a fair complexion, so I use the "light" shade for a natural look. 🦵
9. Tanning Two-fer – How much do we love it when one product does two things? When warm weather rolls around, I switch out my usual in-shower moisturizer with this in-shower self-tanning moisturizer. You rub it on wet skin and pat dry for a sun-kissed glow that's even and natural. I've tried both the fair and medium shades, and I landed on the medium because the coverage is light. #timesaver
10. Manly Skincare – If you've been hanging around here for a while, you know how crazy I am about my Clarisonic Mia! So when my manly husband started showing a little more interest in his skin, I snatched up this specially-designed made-for-men version. He's seen me use mine faithfully every night for years, so he was cool with the idea of using one too! Don't want to spring for the brand name? THIS dupe looks pretty good!
11. We Be Gellin' – Bob and I noticed that when we got more than about seven hours of sleep 😴 (Always the goal, amirite?), we were both waking up sore on the sides of our hips. (Where my side sleepers at? 🙋🏻‍♀️) So I did some research and we ordered this memory foam gel mattress pad, and we've been waking up pain-free ever since! It also comes in a lavender-scented version! 🛌🏻
12. "Redeeming" Summer Reading – Any Redeeming Love fans out there? The movie adaptation of one of my favorite books is set for spring 2021! Redeeming Love is a retelling of the Biblical story of Gomer and Hosea. It's set during the California Gold Rush of 1850 and centers on Angel, who was sold into prostitution as a child. Her life is consumed with self-loathing and hatred of men. Then she meets Michael Hosea, and his gentle, unconditional love wins her heart. #readingitagain
13. Must-Have Book for College Students – After 20 years in private practice, author, parent of two college students, and nationally recognized medical media expert Dr. Jill Grimes now works at the University of Texas at Austin. She's written The Ultimate College Student Health Handbook, a user-friendly guide to all things mental and physical health. It's full of 225 tips, tricks, and hacks that will help students navigate everything from (as she puts it) hangovers to homesickness! Honestly, I couldn't put this book down! 😂 It's easy to navigate, and full of trustworthy medical advice that goes down with a dose of humor. #highlyrecommend
BTW, you'll want to check out her website and follow Dr. Jill on Instagram and Twitter for her common-sense medical advice about THE COVID and everything else. 🙌🏻
14. A Dozen Bandanas – Bandanas are making a big comeback! My son snagged this assorted-color 12-pack for our family and gave everyone their favorite colors. 💟 He looks like an old-timey train robber when he goes out, but hey, he's protected, right? I favor mine as a headband, and Becca DIYed her own facemasks with two hair ties.
Tie Dye Loungewear Set | Bandana Headband
Now, don't you feel more in the KNOW after reading this post? 😁
Memorial Day weekend is coming up, so on Friday, I'll have all of the big don't-miss sale scoop for you! (Plus a few other good tidbits, of course!) I don't want you to miss a thing, so if you haven't signed up for my Empty Nest Blessed email newsletters, you can do that HERE.
Blessings,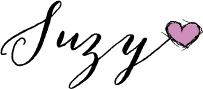 SHOP THE POST

P. S. Feel free to pin this image for future reference, and share this post using the social media icons below. 💗