How are things going in your empty nest? I know many of you welcomed college or adult kids back home for this stay-at-home time, and that certainly brings its own set of joys and challenges. Right?! Our 23-year-old daughter is home, and she's been helping with the cooking and cleaning, so I'm thrilled.
This stay-at-home period has been amazing, dontcha think? When we see things like 90-year-olds join Zoom meetings, it helps me remember that we all need to keep growing, learning, and challenging ourselves on a daily basis—now more than ever! I hope you've learned some things this past month or so. I sure have!
(The collage at the top of this post is clickable for more information about anything you see.)
What I'm Learning
Here's the good stuff you need to know!
80's Fashion is BACK!
If you're regretting that you Marie Kondoed some of those old high school styles right outta your house, you're not alone! This season, look for the resurgence of:

For more on the hot spring & summer trends that we'll all be looking forward to wearing when we bust out of our quarantine chic loungewear, you might want to check out these posts:
2020 Spring & Summer Style Trends | What to Buy, What to Skip
2020 Spring & Summer Shoe Trends | The Hot Styles You Need to Know
2020 Spring & Summer Accessory Guide | The Hot Trends to Know
Teddy Bear Scavenger Hunts
Have y'all heard about this? Teddy bears, along with other plush toys, are popping up in windows across the country, allowing children and their families to enjoy safe scavenger hunts amid the coronavirus pandemic.
It's a nod to the award-winning classic children's book, "We're Going on a Bear Hunt," published in 1989. Scavenger hunting for bears encourages people to connect with their neighbors while still practicing social distancing guidelines. #lovethis
We've currently got five teddy bears in our window, and we had the best time on our walk last night looking for bears in windows we passed. We saw a ton!
Musical Theater Fun
There's been so much great digital content popping up during this challenging time, and I, for one, am so grateful! I love everything—from watching Jimmy Fallon's kids climb all over him during The Tonight Show at Home to watching the beach cam at our beach condo. But if there's one thing I've enjoyed the absolute most, it is following Andrew Lloyd Webber on Instagram! He's been hosting virtual singalongs right from his home piano, as well as screening his musicals for free on YouTube. #givememycoloredcoat
What I'm Loving
(Click the collage above or any pink text link for more information!)
1. Tie-Dye Loungewear – It's no secret that tie-dye is having a moment, and I am all in on this trend! I wore this adorable loungewear shorts set in the IGTV makeup tutorial video I just released! (It featured my under 10-minute stay-at-home makeup routine and you can view it HERE if you're interested). This darling set is just $16.99 and comes in four tie-dye color combos! It's got the most precious ruffle around the hem of both the top and the shorts! It's 100% cotton, has adjustable straps, and fits TTS.

If it's still chilly where you are, and you love the tie-dye trend, you might like this set or this set. If you're a preppy girl, check out this darling under $30 monogrammed set from one of my favorite brands.

2. Smoothie for One, Anyone? – I've been trying to change up my breakfasts and lunches, so I've added some delicious smoothies into the rotation. This powerful little blender mixes my smoothie up in a flash, right in the 20-oz. sports bottle! (That means no more messy blenders to clean!👍🏻) The bottle is BPA-free & dishwasher safe, so cleanup is a breeze.

3. Fave Hydrating Mask – There are some things I've done worse during this past month (going to bed!) and some things I've been doing better (self-care). I've been using this hydrating mask at least once a week, and it's done wonders for my skin! It's from City Beauty, one of my favorite beauty brands. I'm so excited to let you all know that right now, City Beauty is offering 25% off sitewide & free shipping for Empty Nest Blessed readers! To score this discount, click through with THIS link and use the promo code EMPTYNESTBLESSED at checkout.  I love so many of City Beauty's products, but I'm especially a huge fan of their lip plumping glosses and non-drying matte lipsticks. I wrote an entire post about them! You can read it HERE.
4. Fun for Seniors – We've had a couple of family birthdays come up during the past month, and I've been working hard to come up with creative ideas that could be sent straight to the birthday boy or girl! My 80-something-year-old parents have birthdays just a few weeks apart, so this year, I thought it would be fun to send them each a 23 and Me Personal Ancestry + Traits kit. The one I sent them doesn't include health info like this kit does, but I thought at their age, they would be okay with that!
BTW, if you need gift ideas for loved ones, be sure to check out my gift guides on the Empty Nest Blessed Amazon page. I've got ideas for everyone from your grandkids to your senior adult parents. There's even a gift guide for pets and pet lovers!

5. Produce Saver – We're all trying to minimize the number of times we have to venture out to the grocery store or get our groceries delivered, right? This produce saver can help! The tray in the bottom of the container keeps produce away from moisture and regulates the flow of oxygen and carbon dioxide, creating the ideal produce environment. In a nutshell, that means your produce will last longer. 🍓🍒
6. Best Summer Necklace – My favorite summer tassel necklace is back in stock! 📿 This is not just your average tassel necklace—no siree! It's hand-knotted, with wooden beads and a multi-colored tassel, and it'll go with everything in your closet! 🧡💛💚💙💜💗 We're all trying to support small businesses right now, and Accessory Concierge is a precious small business and a great place to shop for gifts! (Think Mother's Day and Graduation.) You can read more about the company HERE.
7. Vegan Teeth Whitener – Thanks to the white packaging, it's tough to make it out in the collage, but I'm here to tell you that this instant smile brightener will make your teeth whiter and easier to make out on your next Zoom call! 😁 There's no sensitivity, and the results only last about two days, but it's perfect when you need to look your best for an upcoming event or family FaceTime.
8. Affordable Mexican Peasant Blouse – I'm not sure about elsewhere in the country, but down here in the south, a Mexican peasant dress or blouse is de rigueur in every southern girl's wardrobe. (Seriously, even baby girls wear them!) This one is affordable and adorable and comes in multiple colors and designs. You can see them all HERE. Fits TTS.
9. Eyeliner Smudge Brush – If you watched my IGTV makeup tutorial video this week, you know that I'm not big on makeup sponges and brushes. 😄 (I'm usually in too much of a hurry!) However, I do use a kabuki brush for blush, and if I'm using an eye pencil, I use this brush to create the perfect smudgy line. It's just $10!
10. Speaking of Eyeliner – I've wanted to master a winged eyeliner for a while now, and I decided this would be a perfect project to work on during this stay-at-home time! A few weeks ago, I was browsing Amazon when I ran across The Flick Stick! It's a winged eyeliner stamp on one end, a regular eyeliner pen on the other. The set comes with one for your left eye and one for your right. I'm telling y'all, it was like I was buying myself a toy! I could hardly wait for it to come! I'm still mastering the wing, but this eyeliner stamp makes it much easier! To watch a video on how it works and read more about it, click HERE and scroll down the page. #sofun
11. I Flipped Over This Flip Flop – Speaking of Amazon, I continue to be impressed by the quality of Amazon Essentials (Amazon's clothing line featuring staples for men, women, babies, and kids). This flip flop features a comfy memory foam insole and a flexible rubber sole, and it's only $13! 😮 I bought it in red, and I cannot get over what a great value it was! The flip flops also come in gold, silver, turquoise, navy, nude, black, and brown.

12. Sanitizers Restocked! – If you didn't get a UV Smart Phone Sanitizer when the COVID-19 rush hit, you might want to snag one now. This one is under $50, and features a compartment large enough to sterilize not only your phone, but also things like a watch, earbuds, pacifiers, glasses, keys, and even toothbrushes! #spreadlovenotgerms
13. Reusable Ball of Foot Pads – Did you know that 40% of adults experience arthritis in their metatarsal joint? (Take it from one who knows! 🙋🏻‍♀️) These reusable ball-of-foot cushions are slim and nearly invisible in your shoe. They'll provide the padding you need to get through a wedding or another special event.
14. Disposal Deodorizer – Um, when you stay at home for a longgggg period of time, you, um, may notice, odors coming from places that you're, um, not too excited, to clean. 😬 Glisten to the rescue! This foaming disposer disinfector cleans and deodorizes the obnoxious orifice with a bleach alternative. It's biodegradable and easy to use. (Um, not that I would know, or anything…) 🙄
15. Tee it Up – Every weekday since quarantine began, I've shared styling ideas for #adressaday on my Instastory. (To see them all, click on the #adressaday highlight button on my Instagram profile page.) This tee shirt dress is so good; it appeared twice! It's a cool 95% rayon, with 5% spandex for a swingy, non-clingy but flattering hourglass fit. It hits just above the knee, can be dressed up or down, and is machine washable (hang to dry). It fits TTS and comes in 18 colors/prints. Price ranges from $18.61-$22.99. #thisisagoodone 👗
Links for everything you see in these photos can be found HERE.
Every time I write a SO in the KNOW post, I do it with the hope that you feel more inspired and in the KNOW than you did before you read it! We're all going through a challenging time right now, and I'm doing my best to keep the positivity and inspo coming your way! 💟
Know that I think of you, pray for you every day, and spend every waking hour (and some when I should be sleeping!) thinking of content I can bring you that will bless your life. If you're feeling down or discouraged right now, know that you are loved and cherished by me!
Blessings,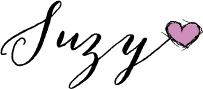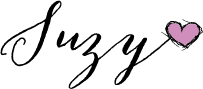 SHOP THE POST

P.S. Here's a handy-dandy pin 📍 if you want to pin this post on Pinterest for future reference! Also, please feel free to share using the social media icons below! Thank you! 💟