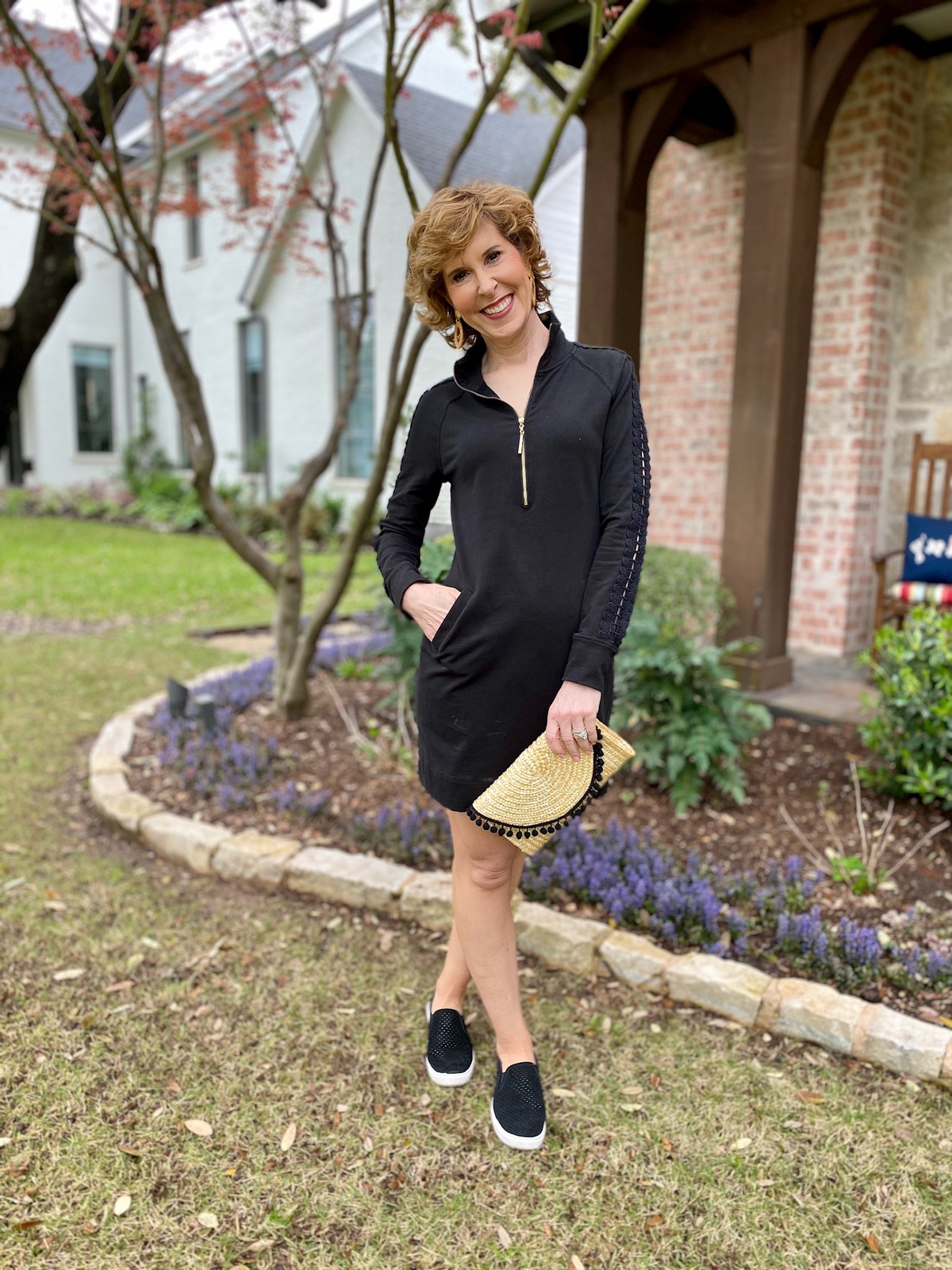 We're all in this time of crisis together, and I've been so impressed by the companies giving back during the COVID-19 pandemic! I love the way Ford, for example, has lent their engineering and manufacturing expertise to join forces with 3M, GE, and UAW to produce critically needed medical equipment and supplies. They've supplied countless respirators for healthcare professionals, face shields for essential workers, and ventilators for patients fighting COVID-19.
Impressively, large retailers like Nordstrom, are leading the way, making financial adjustments in order to provide ongoing pay and benefits to store employees impacted by temporary store closures. They're offering store employees pay through April 5, and benefits through April 30. In addition, they've leveraged their Alterations teams in Washington, Oregon, Texas, and California to sew more than 100,000 masks that will be distributed to Providence Health & Services. Wow!
Finally, there are smaller retailers like Lilly Pulitzer, who continue to pay their employees during this time. The cute popover tunic I'm sharing with you in this post is from Lilly. Right now, Lilly Pulitzer is offering gifts with purchases over $75.
As a small business myself, I've been thinking about what I could do to give back. I've shared with you many times that my mission here at Empty Nest Blessed is to bless, encourage, and inspire empty nesters. I do my best to fulfill that mission every single day, whether I'm producing content for the website or for Instagram, Facebook, Pinterest, or Twitter. That said, a large part of what I do is to inform you—whether about the hottest spring & summer accessory trends, how to stay healthy, or even sharing tips for how to parent when your grown kids boomerang back to the nest.
So when I thought about what I could do as a business to give back, the answer was clear! I could inform you about some of our favorite companies giving back in this time of crisis. Probably like you, Bob and I have donated to our favorite charity, (Samaritan's Purse) to support their ongoing humanitarian response to the COVID-19 crisis. (Samaritan's Purse is the organization responsible for erecting the mobile medical field hospital in New York's Central Park!) But we've also committed to actively patronize companies who are giving back in response to this unprecedented situation.
Today, I'm sharing a list of favorite brands that are going above and beyond during this time of crisis. Tragically, many of them have made difficult decisions to furlough, give pay cuts, or even lay off employees in order to protect their businesses long-term during this difficult time. I hope you'll consider supporting them. 💗 You can click on any of the pink text links or images to head straight to their sites.
AEROSOLES | This popular comfort shoe brand is donating 10% of proceeds from its "Share the Love" Collection to the Feeding America network of food banks. I think this Willowbrook style is so cute and wearable!
ALLBIRDS | My favorite brand of tennies 👟 donated 500K shoes to health care workers and is now asking the public to help with donations, using a "buy one, give one" model to split the cost on donated shoes. Together, Bob and I own ten pairs of Allbirds! Their tagline? "The World's Most Comfortable Shoe." I couldn't agree more, and I just placed an order for these pink ones that will result in the donation of a pair! 💟 #sohappy
BROOKS BROTHERS | America's oldest retailer has converted their New York, North Carolina, and Massachusetts factories from manufacturing ties, shirts, and suits to making 150K masks and gowns per day. (I pretty much think these will be the highest quality, most beautifully-made masks and gowns any health care worker will ever wear! 😄)  Brooks Brothers is currently offering 30% off sitewide + an additional 25-30% off sale and clearance styles already up to 50% off. Also, the classic Brooks Brothers men's shirts are now 4 for $184.
BURBERRY |The English brand is manufacturing non-surgical masks and gowns Yorkshire factory. They're also fast-tracking the delivery of more than 100,000 surgical masks to the U.K. National Health Service and funding research into a single-dose vaccine developed by the University of Oxford. The vaccine will begin human trials next month. They've also made significant donations to FareShare and The Felix Project, two organizations in the United Kingdom that supply meals to those in need. To read more, click HERE.
CARHARRT | Long known for its work clothes, such as overalls, coveralls, dungarees, fire-resistant clothing, and hunting clothing, Carhartt has shifted production to make medical gowns and masks. Workers at the company's manufacturing facilities have volunteered to produce these items, and Carhartt will continue to pay them while they do it. I think that's amazing! You can read more about this 130-year-old company and their response to the COVID-19 crisis HERE.
CASETIFY | My favorite place to shop for adorable phone cases and electronic accessories is donating 100% of the proceeds from the sale of their UV Phone Sanitizer to GlobalGiving's Coronavirus Relief Fund, sending medical responders, essential supplies and food to communities in need. (To see my phone case, click HERE.) This is an excellent site for graduation or Mother's Day gifts!
CROCS | Crocs is donating 10,000 pairs of shoes each day to healthcare workers. Wowza! The brand is currently offering 30% off their Crocs at Work line. Know someone in healthcare in need of these easy-to-clean and comfortable shoes? They can request a free pair HERE.
CULT GAIA | Cult Gaia will be donating 10% of sales to No Kid Hungry. If you've always wanted to get your hands on the iconic "Ark" bag, now's your time! Cult Gaia is offering 20% off (almost) everything sitewide with code GIVEBACK.
DRAPER JAMES | In an incredible effort to support and encourage teachers (who are working harder than ever right now), they've established the #DJLovesTeachers program, where they're giving away a free dress to teachers!  If you have a teacher in your life who would love a new Draper James dress, they can apply HERE. This offer is valid while supplies last and expires on Sunday, April 5, at 11:59 p.m.
DYSON | The maker of (arguably) the world's best vacuums has a team of engineers working on a design for a new ventilator! The device draws on the technology used in the company's air purifier ranges and is powered by a digital motor.
If all the house cleaning you've been doing has you longing for a new vacuum, I highly recommend this brand! I don't know what I'd do without my Dyson Cordless Vacuum. It's SO powerful.
ESTEE LAUDER | The beauty brand donated a $2 million grant to Doctors Without Borders to support its efforts in countries that lack substantial resources to combat the coronavirus. It also reopened a factory in Melville, New York, which will start producing hand sanitizer. Want to shop in support of their efforts? Join their Loyalty Program for 15% off your purchase.
EVERLANE | This sustainable fashion brand is donating all profits from its 100% Human collection to Feeding America. If you like this brand, know that they're offering 25% sitewide through Friday, 4/3.
FANATICS | Fanatics has teamed up with MLB to use jersey fabric formerly used to make MLB jerseys to instead make masks and hospital gowns in Fanatics' manufacturing plant in Pennsylvania. MLB and Fanatics will pay for associated costs. Fanatics is currently offering 60% off sitewide with code MELT.
If you've never explored this retailer before, now is the time! They offer jerseys and sports fan gear for all of the major NFL 🏈, MLB ⚾, NHL 🏒, NBA 🏀, NCAA teams, and more. I don't know about you, but I'm buying birthday gifts for every man in our family from this company this weekend.
GAP | The company is connecting some of the largest hospital networks in California with their vendors to deliver PPE supplies and pivoting resources so their factory partners can make masks, gowns & scrubs for healthcare workers on the front lines. (For more on their corporate response, click HERE.)  GAP is currently offering 40% + an extra 20% off sitewide.
GRANDE COSMETICS | The makers of the widely-loved GrandeLASH-MD Lash Enhancing Serum, GrandeBROW Brow Enhancing Serum, GrandeLIPS Hydrating Lip Plumper, is offering 15% off sitewide and donating 15% of all purchases to Feeding America.  (I've never tried any of those products, but if you have and you love them, let me know in the comments so I can place an order!)
HALLMARK | The greeting company is giving away up to 2 million cards to help people stay in touch with their loved ones during this time. Fill out THIS form, and Hallmark will send you a free 3-card pack.
H&M | The H&M Foundation donated $500,000 to the COVID-19 Solidarity Response Fund. The company is also arranging its vast supply chain to produce personal protective equipment that will be distributed to hospitals around the globe. The brand is currently offering free shipping for a $25+ purchase, and they've extended their return policy indefinitely.
JOANN | Calling all crafters! JoAnn has partnered with Neiman Marcus to provide materials that Neiman Marcus alterations associates use to make nonsurgical masks, gowns, and scrubs.
You can support their efforts by shopping JOANN! They're currently offering 30% off online purchases when customers choose "Free Store Pickup" at checkout and pick up their orders curbside. (Plus, they offer a new craft idea every weekday on their Facebook, Instagram, or YouTube channel! #craftyfun)
KATE SPADE | The Kate Spade Foundation donated $100K to Crisis Text Line to provide crisis counseling and emotional support for essential medical workers. If you know of a healthcare worker in crisis, they can text TOGETHER to 741741. Kate Spade is also encouraging customers to donate to the effort. If you want to support Kate Spade by shopping, know that they're currently offering an additional 50% off sale styles with the code HISPRING. Free shipping/returns.
KENDRA SCOTT | 50% of all proceeds of their Everlyne bracelets directly support Feeding America. One bracelet provides 200 meals! These beautiful bracelets retail for just $40, so if you need a gift for a friend or family member in the near future, think Everlyne! #imbuyingthese 🙌🏻
LIFE IS GOOD | This optimism-promoting brand has always donated 10% of their profits to help kids in need, and now they've upped their game by producing positive-message "Tees for the Times" that will enable them to donate even more. (Click on any image below for more information, or check them all out HERE.

L'OCCITANE EN PROVENCE | The global manufacturer and distributor of natural beauty and well-being products has donated nearly 200K of their hygiene products to Clean the World Foundation. The donation included shampoo & conditioner, shower gel, soap, and body lotion. The donated supplies will be included in hygiene kits that will be dispersed to homeless shelters all over France. They've also reassigned some of their facilities to manufacture hand sanitizer for health authorities and healthcare workers.
I love this company and their products! My favorites? Their best-selling Almond Shower Oil and Shea Butter Hand Cream. Take $20 off your first purchase when you sign up for their email list. Free shipping.

MICHAEL KORS | The American fashion label donated $1 million, with the designer himself adding another $1 million personally, to New York-based organizations supporting coronavirus relief efforts. I think that's incredible! The brand is currently offering 25% off sitewide with free shipping/returns.
MURAD | Through April 6, the much-loved science-backed skincare company will donate 15% of all sales to No Kid Hungry, a nonprofit dedicated to ending child hunger. Free shipping.
NEIMAN MARCUS |The brand has partnered with JOANN Stores to produce nonsurgical masks, gowns, and scrubs for front-line healthcare providers. Associates at Neiman Marcus' alterations facilities receive product from JOANN to create these materials. The company has committed to continue producing this protective equipment as long as needed in support of those who are on the front line of the pandemic.
They're also actively encouraging customers who visit their website to donate to Feeding America by providing a prominent link right on their site. Neiman's is currently offering sitewide discounts of up to 30% (based on amount spent) with code STAYHOME.
NYDJ | My favorite jeans brand is now offering 25% off sitewide and giving 10% of their proceeds to United Way COVID-19 relief efforts across the U.S.
POPSOCKETS | PopSockets has created two new grip designs and is donating 100% of the sales of these two to Doctors without Borders and Feeding America.

SPERRY | The iconic boat shoe brand donated 3,000 pairs of shoes to the Two Ten Footwear Foundation. The brand is currently offering 25% off new spring styles. (If your man's pair needs to be replaced, now's the time!)
TOMS | The original "buy a pair, give a pair" footwear brand has partnered with Crisis Text Line to provide free, 24/7 text counseling to anyone feeling isolated or anxious. If you or someone you know needs help, text the word TOMS to 741741 to speak in confidence with a trained crisis counselor.
If you want to support what this company is doing, you can shop their Flash Sale. Use the code FLASH35 and shop HERE for great deals.
I know this isn't a comprehensive list, but I thought it was important to honor some of our favorite brands with a big ole "attaboy!" Got any other favorite companies giving back? Tell me about them in the comments and I'll add them to the list! I'll be updating this list all through the weekend!
Blessings,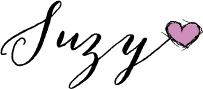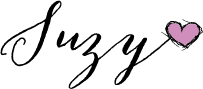 SHOP THE POST

P.S. Please share this post on your social media channels to spread the word about these caring companies who are stepping up to make a difference at this challenging time.