Want to know the hot spring & summer accessories to up your style game? You've come to the right place! Sometimes the perfect accessory is exactly what you need to take your outfit from a C+ to an A+. The perfect handbag, scarf, or earring can absolutely define your outfit, and help you make the most of what's already in your closet.🙌
If you want to know what to look for when it comes to accessories this year, be sure you've checked out my 2020 Spring & Summer Style Guide and Spring & Summer Shoe Guide so you have a general idea of what's trending on the style front for 2020. (Florals! Bows! Crochet! ETC!)
The collage at the top of this post is clickable for more information. As always, click any image or PINK text link throughout the post for details.
2020 Spring & Summer Accessory Trends: THE LOOK of the Season
Whether it's rattan, raffia, wicker, bamboo, or straw, you'll see natural fibers absolutely everywhere this season. It's your one absolute must-have this year—in some way shape or form. Look for earrings, necklaces, handbags, belts, hats, and even shoes.

2020 Spring & Summer Accessory Trends: Handbags
With stores full of crossbody and other wearable bags, the practical bag that lets you go hands-free is still a winner. 🥇 (But primarily for more casual occasions.)
Handbags: What's Still in Style
Circle Bags – The crossbody circle bag you snagged sometime in the past two years is still on point! If you don't have one in rattan, though, that might be an update you want to make.

Belt Bags – I'm not saying how I know this, but if you refer to one of these as a "fanny pack" in front of your daughter, she might roll her eyes.🙄 😂 This trend is still going strong, but even if you're wearing a Gucci belt bag, don't wear it for a dressy event! If you like this trend and you want to maximize versatility, look for a belt bag with a removable belt and a small hand-held strap as well. (Click HERE for an example.)

Handbags: What to Buy Now
There are three on-point trends to watch when it comes to spring & summer handbags. Pick your favorite and go with it!


The Top Handle Bag – I love this lady-like trend, and it's perfect if you want to tie a scarf on your bag. Many top handle bags come with removable straps so they can also be worn as a crossbody.

2020 Spring & Summer Accessory Trends: Belts
You'll find skinny belts, wide belts, belt bags (see above), and even chain belts! If you're looking for one trend to jump on, I'd choose a belt with a rattan buckle and put it with everything!
Belts: What's Still in Style
As I told you in my Spring & Summer Style Guide, snakeskin and animal prints used to be considered primarily fall and winter looks, but this year we're seeing them all four seasons. If you're a fan, you might want to look for a light-colored snakeskin belt that won't feel too heavy and dark in the heat of summer.

Belts: What to Buy Now



Chain Link – You'll also see this trend in jewelry this year (big time!).

2020 Spring & Summer Accessory Trends: Scarves
Scarves come in all shapes and sizes this season! I wouldn't buy any more infinity scarves or long neck scarves. Instead, stick with the more versatile shapes—long and skinny, square (bandana-shaped), or diamond-shaped. Watch for an upcoming IGTV video where I'll run down all the ways to wear scarves this year!

2020 Spring & Summer Accessory Trends: Jewelry
Jewelry: What's Still in Style
Layered Necklaces – The layered necklace trend is still going strong! To see how to update it for 2020, keep reading!
Shells – If you're a beach lover like I am, you're so glad this natural and pretty trend is still going strong. 🐚



Jewelry: What to Buy Now
Rattan Anything – As I've already mentioned, natural fibers like rattan OR straw OR raffia OR bamboo are the look of the moment. They're inexpensive, and you can find earrings, bracelets, and necklaces too.


Chunky Chain Link

Paper Clip Chain Link

Floral Jewelry – Its spring and flowers are making their annual appearance in fashion and accessories! 🌸🌺🌻🌼 This year, look for intricate and detailed flower jewelry. #sofeminine



Whew! Thanks for hanging in there with me! I hope you learned a lot! I've put together a boutique below with all of the looks that I mentioned in today's post (and more). Hover over each item for pricing info and click through for more information. Keep in mind that the pricing info may not be accurate because there are so many sales going on right now, so if you're interested click through and take a closer look! Also, know that many of the metal items are available in both silver and gold, and maybe rose gold or gunmetal too, so click through it you see something you like.
Thank you for shopping with my links! When you do, it allows me to keep bringing you good content and doing this job I love so much! 😘 xoxo
What's your favorite spring & summer accessory look? Leave me a comment and let me know!
Blessings,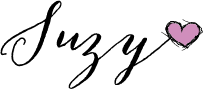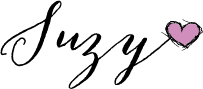 P.S. Several of the items I shared in today's post are from Amazon! 💙 I've linked them on the Empty Nest Blessed Amazon page for your convenience.
P.P.S. Feel free to Pin this post to your Pinterest page for future reference and share it using the social media icons below.