Well, somebody is just squeaking into February with your favorite monthly post! 😆 Oh, y'all, this month has been one for the books! With my 2020 Spring & Summer Style Guide and Spring & Summer Shoe Guide coming out this month (Look for my Spring & Summer Accessories Guide next week!), I spent so much time online. And what does that lead to? Awesome discoveries!
(The collage at the top of this post is clickable for more information about anything you see.)
What I'm Learning
Here's the good stuff you need to know!
Looking Forward To
March – Coca-Cola is coming out w/its first new brand in more than a decade in March. Aha is a caffeinated, flavored sparkling water.

May

– Legally Blonde 3 comes out on May 8 with Reese Witherspoon reprising her role as Elle Woods. It probably will not surprise you to know that I am a HUGE Elle Woods fan. Like, I wish I was Elle Woods. 🎀 Like, if we ever get another dog, I may name him "Bruiser."
June – Top Gun: Maverick comes out on June 26! Tom Cruise stars with Val Kilmer and Jennifer Connelly. Highway to the danger zone, y'all.
July – Get all your red, white, and blue ready! The Summer Olympics are July 24-Aug. 9 in Tokyo. (Unless the coronavirus threatens to postpone it, that is…😬🙏🏻)
August – Bill & Ted Face the Music comes out on Aug. 21. Keanu Reeves and Alex Winter are reprising their roles as the bodacious bros. For some reason, Bob and I love this silly PG-rated series. You can watch the first two on Amazon Prime Video. (Don't have Amazon Prime? Sign up for a free 30-day trial HERE.) #excellent
October – Chip & Jo launch the Magnolia Network! Look for the entire library of Fixer Upper episodes and new shows like Home on the Road with singers Abner Ramirez and Amanda Sudano Ramirez.
How to Save Posts on Instagram
Somebody asked me about this recently, so I thought I'd share it with everybody! Did you know you can save Instagram posts to reference later? Here's how:
Tap the below the post.
You can organize your saved post by tapping and holding the below the post. Then, select a collection you've already created or tap + to create a new one.
To see your saved posts and the collections you've created, go to your profile, tap, and then tap "Saved." 
Need Website Help?
Good help is hard to find! I love it when I find someone awesome that I can recommend! This one is very specific, but here it is. If you manage a website, want to start one, or happen to be an influencer and you need tech help, I cannot say enough great things about my tech team. Click HERE to read more about them! 💻 Tell 'em Suzy sent you!
What I'm Loving
(The collage above is clickable for more information about anything you see.)
1. THE DRESS – I knew this dress was extraordinary the moment I saw it! The navy blue side panels mean it's figure-flattering, and the on-point bow at the neck directs all the attention up to your smiling face! I'm adding my favorite navy suede pumps, my go-to navy bow clutch, and my faux sapphire and CZ earrings, and voilà! This is the dress I'll be wearing to all the spring and summer weddings! The best news? It's 15% off right now!!!

2. The Friendliest Doormat – How welcome will your guests feel when this doormat greets them before you even open the door? #hostesswiththemostest
3. The Must-Have Summer Earring – Spoiler Alert! Rattan everything is all over next week's Spring & Summer Accessory Guide! It's having a moment, y'all! These neutral rattan earrings will go with everything in your closet, and they're under $10! (Also, you will love the rattan belts and handbags I'm sharing next week!)
4. The Perfect For-Right-Now Top – It can be tough to dress in March and April! Your brain is thinking spring, but you're still feeling the chill! This casual long-sleeve tunic tee to the rescue! It has pleats in just the right spot to camouflage all of the extra popcorn I ate this week. (Have I told y'all that popcorn is my love language? This is my favorite brand.) But I digress! The top comes in 13 colors, ranging in price from $21.99 to $12.99 (depending on the color). Click HERE to see all of the colors! (I'm just sharing a few below!)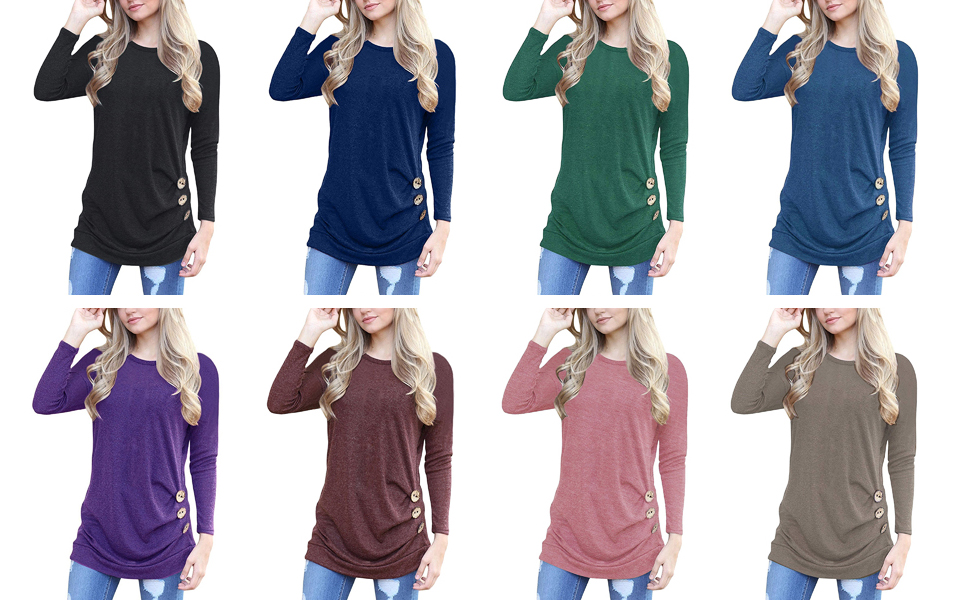 5. Divine Dupe! – Oh, you know Suzy loves a good dupe! 🤸🏻‍♂️🎉🙌 (To check out my latest Splurge or Save Designer Dupe post, click HERE.) These jelly flip flops are virtually indistinguishable from the $425 Valentino Rockstud version. #noonewilleverknow

6. Brush Cleaner – Admit it. Your makeup brushes are filthy. (Or maybe that's just mine!) This cordless makeup brush cleaner comes with 8 rubber collars to accommodate any size brush, and it's powered by two AAA batteries. It comes with a lifetime warranty. #imgettingthis #mybrushesaregross
7. Best Drugstore Mascara – If you've been hanging around here for a while now, you know that I'm kinda obsessed with lashes!
I use a lash serum twice a day. (This one really works!)
I get a lash lift every two months.
If anyone recommends a new mascara, I will always try it. 😂
I am constantly telling you about my new "favorite" mascara!
Last week when I was speaking in Houston, I forgot my mascara! So I ducked into the nearest drugstore and grabbed this one because I'd read about it in a magazine! Oh, it's good y'all! I linked it on Amazon because they have the best price, and you can just add it to your cart! #giveitatry #youwontbesorry 😁
To see all of my favorite beauty products, check out the "Beauty Products I Love" section on the Empty Nest Blessed Amazon page.
8. Double Dupe Day! – If you read my 2020 Spring & Summer Shoe Guide earlier this week, you know that the espadrille is the shoe of the season! This chic neutral espadrille is a clever dupe of these $725 Chanel classics! #ohyeah
9. Deodorant Remover Sponges – Ya know those annoying white marks you can get when you're putting on a black dress or top? Well, don't worry! Suzy's got you! I've been using these Gal Pal Deodorant Be-gone Remover Sponges for years. (I've also given them as gifts!) They're simple but genius! 
10. Toothpaste Tablets – I don't know about you, but I'm trying to learn something from my kids and think more sustainably when it comes to my purchases. 🌎 These great-tasting Chewtab Toothpaste Tablets are solid, but they turn in to foam when you bite down and begin brushing. There's zero waste because the glass jar they come in is 100% recyclable. (BTW, toothpaste tubes are not biodegradable.)
11. Fledge: Launching Your Kids Without Losing Your Mind – Moms with high school kids are always asking me for book recommendations that will help them ease the transition to the empty nest. I picked up this one, and it's my new go-to recommendation! Writing from a Christian perspective, author Brenda L. Yoder infuses this book with biblical wisdom. #highlyrecommend
12. Dr. Bronner's Pure-Castile Liquid Soap (4 Ounce Variety Pack) – Have you heard of Dr. Bronner's soap? I feel like I'm super late-to-the-game on this one! Here's the cool backstory: The brand was founded in 1948 by the late Emanual Bronner—a soap-maker and self-anointed doctor who emigrated to Milwaukee from Germany (his parents were killed in the Holocaust). The soap is made with organic oils, and the recipe remains mostly unchanged. It supposedly has 18 different uses! As it says on the bottle, Wash your hair! Your face! Your teeth! Your dog! Your laundry! Your windows! What? I heard about it from a friend who was all like, "I can't believe you don't know about this!" I just ordered this starter kit with one each of peppermint, lavender, tea tree, eucalyptus, and almond. Have you tried it? What do you think? Leave me a comment and let me know, okay? #givemeallthescoop
13. Face Filter in a Bottle – If you follow me on Instagram, you know that sometimes I use face filters when I record my Instastories. There are ones that smooth your complexion, add a little color to your lips, and even ones that give you winged eyeliner. 🤣 (Let me know in the comments if you want a tutorial on how to use them, and I'll cover it in next month's SO in the KNOW!) Well, lemme tell you, this little product is like a face filter in a bottle! It will leave your skin looking glowy and dewy. Click HERE for a tutorial on how to use it. I use the "2-Light" shade, which is a peachy beige. Free shipping and returns, and you can choose two free samples with every order. #goodone
14. Our New Smart Scale – Bob and I have been working hard on our fitness (and he's lost a lot of weight using Noom), so we decided it was time to treat ourselves to a smart scale. I did a lot of research before we purchased, and this is the one we bought! It syncs via Bluetooth with the Health app on our iPhones, and it measures not only weight, but also BMI, body fat, visceral fat, muscle mass, bone mass, body water, and more! It also syncs with Google Fit & Fitbit so you can track your progress. Best of all? It was only $25.99!
I hope you learned a lot in this month's SO in the KNOW! Don't you feel smarter and cooler? 😎😂
What's up for your weekend? I won't be doing a post this weekend because, unfortunately, I have to go to a funeral on Friday 😞, which is the day I usually write them. But I do have some inside scoop on a good sale or two to pass along to you!
Best Weekend Sales
ANTHROPOLOGIE | Extra 25% off sale items. (Lots of spring styles included in this sale!)
BARRINGTON GIFTS | Leap Day Surprise Sale – 2/29 only! Take 10% + free shipping with code LEAP.
BODEN | 15% off sitewide on one of my favorite brands! This sale includes the navy and cream dress in this SO in the KNOW! I just ordered this swimsuit, and this tee!
BOSTON PROPER | Up to 30% off markdowns including This waist-tie tunic sweater that I'm wearing in this Instagram pic is now under $30! The flattering cable knit A-line sweater that I'm wearing in this Insta post is now under $40!
COLE HAAN | Up to 60% off select styles. Their shoes are beautifully made, and comfortable! Free shipping/returns.
J.CREW | Leap Year Sale! Take 29% off your entire purchase with code FEB29!
J. JILL | 30% off 2+ full-priced styles. This brand carries everything in misses, petite, womens, and tall! Not sure which one you are? Click HERE to check out their sizing guides. They carry sizes 2-28!
KATE SPADE | 30% off sitewide in their Shop With a Purpose event! To read more about it, click HERE. Free shipping/returns.
LOFT | 50% off plus sizes and free shipping with code SURPRISE. 40% off regular full-price dresses & tops.
NORDSTROM RACK | Springy casual day dresses under $45. This is a really good sale!
POTTERY BARN | Up to 30% off kitchen & dining event. Get ready for Easter brunch!
POTTERY BARN KIDS | I HAD to include this sale today because one of my friends was talking about how she was helping her daughter set up her nursery by shopping this amazing up to 40% off sale. Also, their Easter collection just dropped and I am swooning! Any grandmamas out there? Check out THIS cuteness!!!
TORY BURCH | Up to 70% off handbags, shoes, clothing, accessories, and Tory Sport in their online-only Private Sale. (But I made it public just for you!) Free shipping!
Happy weekend, y'all! Bob and I are heading to the Eagles 🦅 concert this Sunday night, and we're so excited! #peacefuleasyfeeling
Blessings,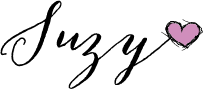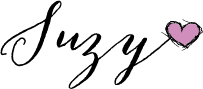 SHOP THE POST

P. S. Don't forget to pin this image on Pinterest to save for future reference! (And I hope you'll follow Empty Nest Blessed on Pinterest while you're there!)