I'll admit it, I'm a sucker for a cute shoe, and the 2020 spring & summer shoe trends offer lots of great options! When it comes to updating your existing wardrobe, sometimes just adding the right footwear is all you need!
You'll see many of the trends I covered in my 2020 Spring & Summer Style Trends post reflected in the shoes & accessories in this post. (If you haven't read that post yet, you can do it HERE.) Think polka dots, florals, multi-colored, ric rac, and more!

The collage at the top of this post is clickable for more information.
2020 Spring & Summer Shoe Trends: What's Still in Style

2020 Spring & Summer Shoe Trends: Embellishments
Animal Print – It used to be a fall & winter staple, but now it's showing up in spring & summer styles too!

Snake Print – The fun spring & summer take on snakeskin print is adding color! (Darling! 💗)




Buckles – Where you don't see a bow, you're likely to see a buckle.


2020 Spring & Summer Shoe Trends: What's Wearable
Can I get a woo-hoo for block heels? 🙌 How about the Mary Jane strap or slingback strap that keeps those shoes securely on your feet? If you're over heels completely, don't worry! Beautifully embellished flats are easy to find. (Oh, and the ballet flat is back (big time!). And if you're a sneaker girl, this may just be your best year yet!

2020 Spring & Summer Shoe Trends: Where to Buy Online
I get that it can be intimidating to order shoes online, so I recommend ordering from brands like these that offer free shipping and returns.
2020 Spring & Summer Shoe Trends: What to Buy
Here are the hot trends you need to know.
It's Not Polite to Point
Well, it does seem rather impolite that so many shoes out there right now have a pointed toe! Don't be afraid to try them! Keep an open mind. I've tried on bunches, and I'll tell you this: some of them don't feel bad! (And I'm the girl with wide feet!)
Today's pointy-toe shoes are cut differently from the pointy-toe shoes of the past. Generally speaking, they're wider in the toe box with a more subtle and graduated point. (Also, wearing flats, mules, or kitten toe heels can help because your toes aren't squished forward.)

What Did You D'Orsay?
D'Orsay shoes have cutaway sides, revealing the arch of the foot. This season, you'll see d'Orsay pumps, mule pumps, and flats. I love this ever-so-slightly-sexy style! 😱🤣 #workitgirls

Cap It Off
One of the freshest styles you'll see this season is the cap toe! A cap toe is any kind of shoe that has horizontal stitching across the toe box that extends to the welt on either side, thus forming a "cap" on the toe. There you go! Now you know! (Look, Suzy made a rhyme!) This is an easy, wearable trend because you'll see it on everything from ballet flats and espadrilles to slingback pumps and sneakers. If you only buy one new pair of shoes this season, make them something with a cap toe.

Sling it Back & Strap it On
Look for slingback pumps and Mary Jane straps everywhere this year! Hey, I'm all for any style that helps keep your shoes on and in place, aren't you?

Drill Down on the Espadrille Trend
Raise your hand if these make you think about high school? 🙋🏻‍♀️ Some espadrilles have solid, flat soles, but some have more flexible soles which are easier to walk in, so be sure to read descriptions carefully before ordering! I've indicated the ones with flexible soles in the product descriptions at the bottom of this page. 😁

Platforms + Flat Sandals = Flatforms
These aren't the I-think-I-might-fall-off-and-break-my-neck style platforms. Nope! These comfy and fun (mostly sandal style) flatforms make walking a breeze and keep your feet feeling the breeze too!

Bright White Sneaks 😎
Make them really white and keep them clean! I really like this Rise Metro Leather pair from Keds. They have a slight wedge heel hidden inside that provides the benefits of a heel (think: height boost, great posture, flexed calves) while still offering all the comfort of a sneaker. #inmycart
I also really like Allbirds They're beyond comfortable and they're machine washable. (I own 6 pairs and Bob owns 3! 😆) #obsessed

If a Wedge Bootie and a Sneaker Had a Baby 👶🏻
I have this pair of wedge sneakers and when I wear them I feel so cool and "street." Like I'm running in Beyonce's posse or somethin'. 🤣 Seriously, they're comfy, fun to wear, and they give me serious cred with my kids, who deemed them "cool." #imacoolmom

A Chip off the Old Block (Heel)
I might have saved the best for last, y'all! The block heel pump is back! I have yet to buy a pair, because I remember seeing them on my Grandma when I was young and thinking, "I will never…never…never…" 😂 But now I think they look so chic! I think I'm getting this ladylike pair that combines a slingback, a block heel, and a cap toe. #trifecta

What 2020 spring & summer shoe trends are you crushing on? In the process of writing this post, I ordered these and these! I've curated a boutique below of the 100 of the hottest spring & summer shoe trends. HOver over them for pricing and click for more information on color options, fit, and more. Happy shoe shopping! 👠👟👡
Blessings,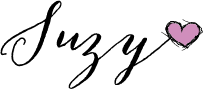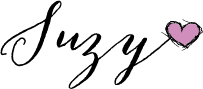 P. S. You can Pin this image on Pinterest for future reference 📌and share this post using the icons below.