It's chilly outside, but if you're like me, your heart is longing for the warmer weather that is to come! I've been working hard to put together this post, and lemme tell ya', as I've shopped around for looks to share with you, it has me itching for spring like you wouldn't believe! I'm so excited to share the incoming 2020 spring & summer style trends with you today! I'm going to tell you what trends are still in style, what to shop for, and even what you can skip this year. Today we're focusing on clothing, with accessories and shoes to come next week. As always, click any of the pink links in the text, or any of the images for more information. I'm so grateful when you shop with my links because when you do, it allows me to continue doing this job that I love. (And it doesn't cost you any extra!) Thank you for that! 
I've done my best to give you a wide variety of examples of each trend, at all different price points. I also worked to include a few wear-now items for those of you who live in cooler climates where you may not experience warmer temperatures until June😬. Let's get going!

Gingham Sweatshirt (lightweight) | Jeans | Navy Blue Sneakers | Earrings | Lipstick is matte "Rosewood" with "Sun Diego" gloss on top

2020 Spring & Summer Style Trends: What's Still in Style
These classic spring styles and embellishments seem to come back every year!
Polka Dots – You can't go wrong with the classic motif!
Gingham – Also known as the "picnic print," gingham always looks perky and fresh.
Pom Poms – How much fun are these?
Florals – Is there any other fabric that screams spring like a good floral?🌷🌸🌺
Tassels – These have been around for a while, and they're not going anywhere!
High-Waist – Pretty much any pants or jeans you buy now should be high-waisted. 😃
Animal Print – You'll see plenty of animal prints this spring, but I'm honestly not sure how much we'll be seeing in the heat of the summer! That said, look for colored animal print tops, cardigans, skirts, and more!


2020 Spring & Summer Style Trends

: Hot

Colors
Of course, wear the colors you feel beautiful wearing—or the ones that are the best for your complexion—but here are the shades I think you'll see most often this fall.
Classic Blue

– It's the 2020 Pantone Color of the Year, and it's everywhere! I wrote a whole post about how to wear it, which you can read HERE.

Seafoam Green

– This color is so peaceful! I fell in love with the crisscross fringe cardigan I'm wearing in this post! (It was gifted to me by Marley Lilly.)

Neon Pink

– This one surprised me! It's happy and fun.

2020 Spring & Summer Style Trends

: Hot Print

s & Embellishments




2020 Spring & Summer Style Trends: What to Shop For
Know that many of the examples I've provided below are available in multiple color selections, so if you see a style you like, click through to check out the options. 😊



Crossover Cardigan | White Long Sleeve Tee | Slimming Denim Leggings (in "Indigo") | Navy Pumps | Navy Blue Sneakers | Navy Bow Clutch | Earrings | Lipstick "Rosewood"

Criss Cross Applesauce
Since we're talking about the warmer temps of spring & summer, let's discuss the fact that many places, um, over-achieve when it comes to the A/C! I don't know about you, but I take a cardigan or wrap with me everywhere in the spring & summer! There are lots of great choices this year. One of the newest looks is the crossover cardigan. You can wear it open or closed for maximum versatility. I love the fringe embellishment on this cardi! Spanx even came out with a crossover jacket that has faux leather sleeves!


Plaid Duster "Coatigan" | Black Long Sleeve Tee | Black Slacks | Black Pumps | Handbag (Pre-Owned) | Necklace | Earrings

Don't Dust in These Dusters
I love the slimming look of a long-line duster (or a kimono). This time around, watch for the coat/cardigan combos to be called "coatigans." 😂 You'll find them in pretty florals or on-point crochet.

Lovely Lace
The classic lace trend seems to go in and out of favor! I'm so glad it's back in style because I think it's so elegant. If you're only going to add one thing to your wardrobe right now, make it a lace tee. (That's what I did! Click HERE to see the one I bought.) Wear it with everything from jeans to dressy slacks or wide leg crop pants. Also, look for lace sleeves (or other types of statement sleeves).


Ruffle Neck Cotton Sweater (Green in photo sold out. Available colors below.) | Necklace | Earrings

Don't Get Ruffled! Unless It's at the Neck OR the Hemline
Girly neck ruffles are a sweet, feminine trend popping up on tops, sweaters, dresses, and more!

The Boho-inspired prairie dress trend that we saw near the end of last summer is back in a big way! Look for calico prints, tiered skirts, and wide, ruffled hems on dresses and skirts.



Pleated Sleeve Knit Top with Chain Detail | High-Rise Tie-Waist Jeans | Pink Snake Print Pumps (similar) | Earrings (forgot to add them for the photo! 🙄) | Phone Case

Pleats, Pretty Please
You might see the pleat trend in sleeves (see photo above), but you'll mostly see it on skirts, where the naturally vertical lines make it such a flattering style for women over fifty! This year, you'll often see pleats combined with multi-colored stripes.
According to fashion psychologist Dawnn-Karen (🤣), "people who love stripes are often good at multitasking, have a lot going on in their lives, and wear many hats." Um, OR, we just really, really love stripes!

Tie It Up
Look for tie-waist anything this spring and summer! From dresses and tops to jeans and crops. (Oh, look! Suzy made a rhyme! 😂)

Wide Leg Ahead!
If you haven't bought a pair of high-waisted, wide-leg pants, it's time. This trend is here to stay for a while! The good news is that high-waisted, wide-leg pants make your waist look smaller! 🙌 You can find them in denim, twill, or even faux leather! Wear them with a fitted top for balance, or consider a fitted tank or camisole with a waist-length fitted jacket or cardigan layered on top for interest. Got a dressy event coming up? Consider palazzo pants instead of a skirt. Not ready for the wide-leg yet? Snag a pair of straight leg denim crops that will go with everything!

2020 Spring & Summer Style

 

Trends: What to Skip
Of course, I hope it goes without saying: wear whatever you feel comfortable wearing, my friends! 🙌 That said, I do have some common-sense suggestions.
What styles are you going to shop for this spring? I'd love to know what you're most excited to wear! Leave me a comment, and let me know.
Watch out for the 2020 Spring & Summer Shoe & Accessory Trends posts next week!
Blessings,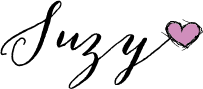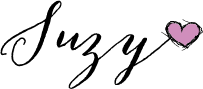 P.S. Have you signed up for my email list yet? My subscribers get early access to my posts because they're the first ones to know about them! I send emails 2-3 times a week with info on my latest post, links to past posts I think you'll like, and info on my favorite current looks or products. You can sign up HERE.
SHOP MY 2020 SPRING & SUMMER TRENDS BOUTIQUE
(Click on any image for more information or to shop.)


P.P.S. You might want to pin this post to your Pinterest page for future reference! Also, if you'd like to share this post on your social media accounts, you can use the icons below. (And thank you for that!) xoxo