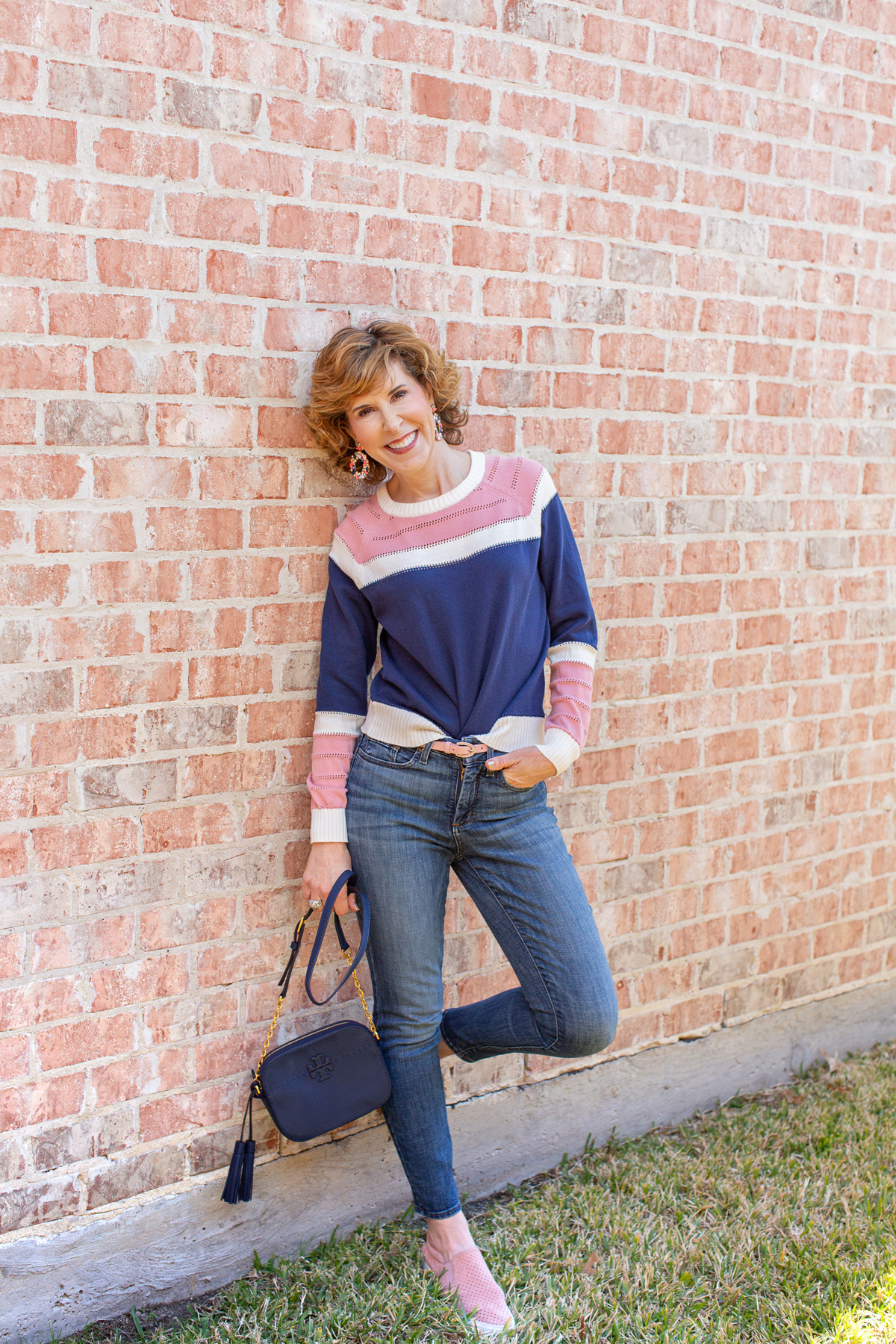 Happy Weekend, y'all! Are you as glad to see the weekend as I am? 👋🏻 I've been sick most of this week and finally went to the doctor on Friday to get some meds. Hopefully, I'll be back to full strength soon!
I don't talk much about it on here, but I have lupus, which is an auto-immune disease that causes the body system that usually fights infections to attack healthy tissue instead. That means that when I get even a mild cold, it causes inflammation in lots of different parts of my body. As I said, I don't talk much about it here (So boring, right?! 🙄) because I know that everybody has something significant that they have to deal with, and lupus just happens to be it for me! I work hard to stay healthy, and I usually do, but this week I've been down for the count. 😷

Affordable Fashion
This month I've been focusing on affordable fashion on my Instagram! If you're not on Instagram and don't want to be, don't worry! You can always check out my Instagram styles by following me on the LiketoKnow.it app or by going to "Shop my Instagram & Facebook Posts" under the SHOP tab here on the blog.
For more on the pretty pink and navy color block cotton sweater I'm wearing in this post, keep reading! (It's under $40, and the detail work is beautiful!)

Mark Cuban's Formula for Success
Most of you may know him from Shark Tank, but here in Dallas, we knew him as the (somewhat eccentric) owner of the Dallas Mavericks NBA 🏀 team long before he gained national fame. I read an article recently where he talked about the two simple words that separate those who achieve from those who only dream: effort and time.
Effort + Time = Ability – Cuban said that improving ability is almost always a matter of effort and time. If you put forth the focused and consistent effort, over time, you cannot help but gain skill, knowledge, and ability.
Effort + Time = Motivation – Motivation comes because it feels good to improve! If you think about it, all you really need is enough motivation to get you to put in the effort and time tomorrow. Before long, you've created a cycle that results in an endless source of motivation.
I love this advice for empty nesters! So many of us face the question of what to do after our kids leave the nest. Many of us keenly feel our lack of ability with everything from tech to marketable skills. But that doesn't need to be the case!
What if you picked something you've always wanted to do or achieve? Then what if you committed to following the effort + time process for two weeks, no matter what? (You'll definitely see progress and improvement within two weeks!) And that will start your own cycle of effort = success = motivation = more effort.
What are you struggling with right now? Where do you need to apply this formula for success? I've got some resources that might help you as you try to take action. Click on the pink links to check out some of these relevant posts. #youcandoit #ibelieveinyou
Are you struggling with: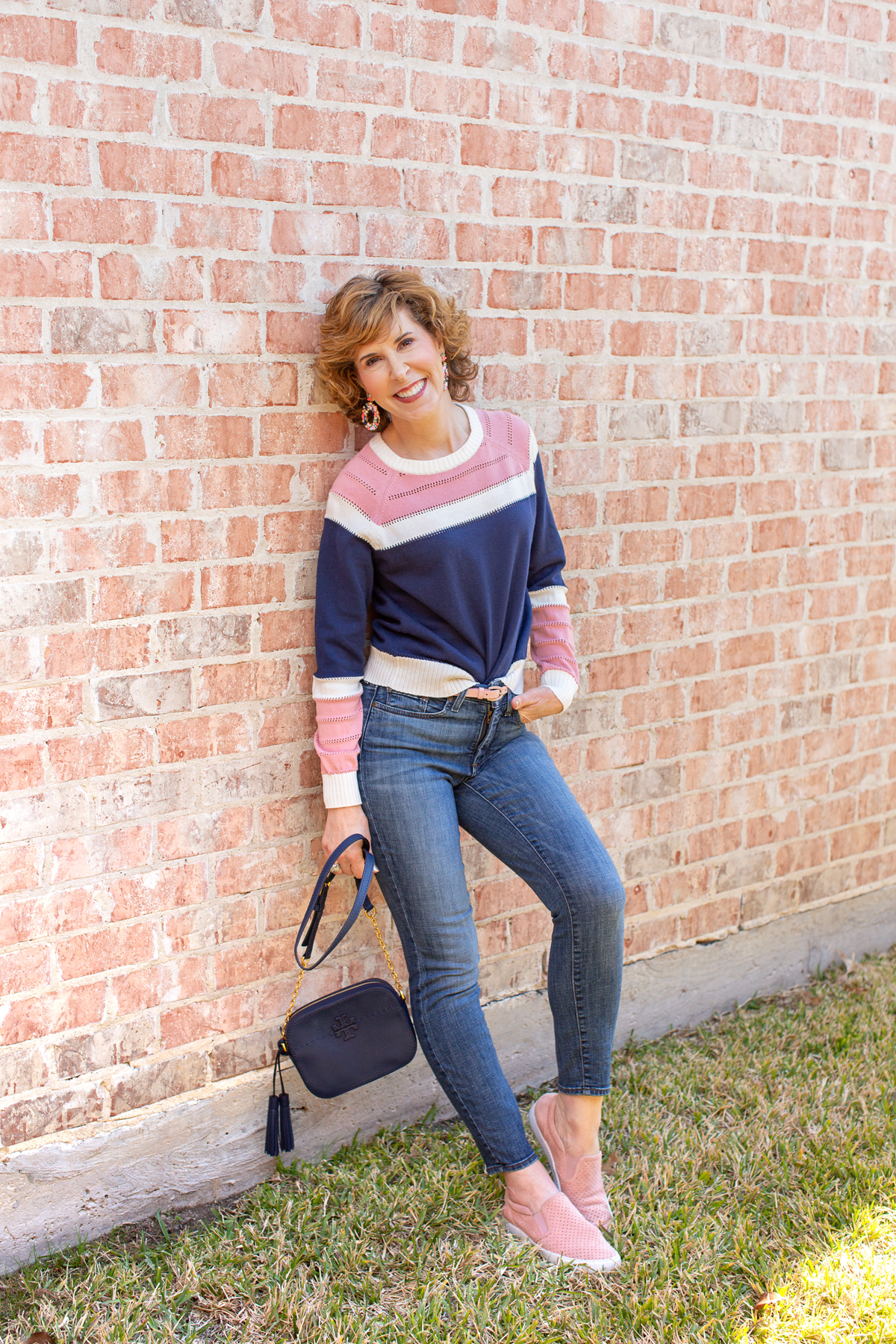 Navy & Pink Cotton Sweater | Jeans | Pink Belt | Similar Pink Microsuede Slip-on Tennies | Similar Floral Statement Earrings | Navy Crossbody Bag (Only one left—but on big-time sale.) Similar HERE.

I nearly flipped over the quality of this navy & pink color block sweater from Amazon's Cable Stitch brand! It's soft cotton, and it features contrasting ribbed trim. It fits TTS (true to size), and for reference, I'm wearing a size small. 💗
Did you catch my recent post on How to Wear Classic Blue—the 2020 Pantone Color of the Year? If so, then you know what to be watching for as you shop in the weeks to come! This weekend, you should also watch for good ideas for Valentine's gifts. You'll see lots of heart 💗everything, and pink and red everywhere!
Have you shopped the Empty Nest Blessed Valentine's Day Gift Guide yet? If not, click below to go right to it!
Wishing you a wonderful weekend, whatever you're up to!
Blessings,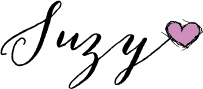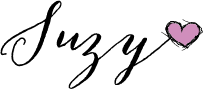 SHOP MY LOOK
P. S. Just as I did at Christmas, I added an Amazon-exclusive Valentine's Day Gift Guide to the Empty Nest Blessed page on Amazon! You can check it out HERE. (Every time I mention Amazon, I'm required to state that as an Amazon Associate, I earn a small commission from any qualifying purchases you might make as a result of this post. 😀)