Raise your hand if you love blue? 🙋🏻‍♀️🙋🏻‍♂️ Let's face it, blue is pretty universally beloved! When Pantone announced that Classic Blue (aka "Anti-Anxiety Blue" 😂) was their pick for the 2020 Color of the Year, I think everybody collectively gave a big thumbs up 👍🏻 to the choice. How did Pantone pick it? According to an article in The New York Times, the Pantone color psychologists said, "Many of us, feel anxious, completely overloaded and perpetually stressed." (Yes, the company employs "color psychologists." 😂 And yes, they look at what's going on in the world before picking a color.)
What's causing all of this anxiety and stress? Pantone's answer: technology. "It has sped things up to the point where we can't necessarily handle all that's coming in," said Leatrice Eiseman, the executive director of the Pantone Color Institute. The institute says Classic Blue "provides a refuge," fulfilling a "desire for a dependable, stable foundation." Classic Blue is "nonaggressive," "easily relatable" and "honest."
Um, it seems like that's reading an awful lot into a color, but okey-dokey, Pantone people! 💙
Classic Blue looks good in decor, on cars, soda cans (think Pepsi!), and pairs well with white, black, and all the neutrals. Today I'm giving you the lowdown on how to wear the Pantone 2020 Color of the Year. And also how to work it into your makeup, your decor, and your lifestyle in general. This post was fun for me to put together for you, and I hope you love it!
For more information on any of the images in the collage at the top of this post, click the item on the collage, use the text links below, or click the scrolling image of the items below.
Snake Moto Jacket | Chelsea Bootie | Logo Flip Flop Sandals | UPF 50 Shift Dress | Gemini Link Tote | Polka Dot Heart Sweatshirt | Single Serve Blender | Stand Mixer | Mirrored Sunglasses | Round Sunglasses | Metallic Leather Shoulder Bag | Bluetooth Wireless Speaker | Vegan Leather Snakeskin Print Belt | Nail Polish | Pavé Stud Earrings | Aluminum Watch | Official Pantone Weekly Calendar Planner Set | Popsocket | Eye Pencil

How to Wear Classic Blue: Clothing
Although most of us like the color, contrary to popular belief, not everyone looks good in blue. While we can all wear blue jeans 👖, the color looks best on those with cooler skin undertones. (Not sure whether your skin has cool or warm undertones? I explained how to figure it out in THIS post.)
One of my favorite things about Classic Blue is that it looks great paired with just about anything! I just ordered the adorable polka dot heart sweatshirt in the collage at the top of this post! It comes in five color choices! It's under $30 on Amazon, and hey, it's a sweatshirt! What's not to like? 🤭💙 The other thing I have my eye on is this snake moto jacket. It's a little more than I want to pay right now, but I'm watching for it to go on sale!
Tops

Bottoms

Jackets

Dresses

How to Wear Classic Blue: Shoes
Ever since Elvis made blue suede shoes a thing, people have had a fascination with blue shoes. (Or maybe that's just me. 😂 I'm obsessed!) Wearing Classic Blue on your feet will give an otherwise neutral outfit an updated pop of color.

How to Wear Classic Blue: Bags & Belts
A great way to freshen up your wardrobe this year that will quickly get you noticed: snag a bag or belt in Classic Blue! From this designer tote at $258 to this budget buy vegan leather tote at $15, I've got bags in every price range. Also, check out this affordable croc covered belt for under $15 and the vegan leather snake print belt I featured in the collage for under $10.

How to Wear Classic Blue: Jewelry
From watches to earrings, with necklaces in between, you'll see Classic Blue jewelry options everywhere this year.
Earrings

Other Jewelry

How to Wear Classic Blue: Other Accessories

How to Wear Classic Blue: Makeup
Look for fun Classic Blue nail polishes and even eye pencils!

Of course, you'll see lots of Classic Blue in all areas of fashion, but also look for it in tech, home decor, and even in the kitchen!
Classic Blue Tech

Classic Blue Home Decor
I have lots of blue in my house, and I love the idea of working Classic Blue into my decor!

Classic Blue in the Kitchen

I did my best with the color shades in this post, but keep in mind that sometimes tech distorts the exact hue. 💙 I've put together a boutique below in case you missed anything!  Click on any image for more information.
What do you think about Classic Blue? How do you plan to incorporate it into your style this year? I'd love to know! Leave me a comment and tell me what you think, okay?
Blessings,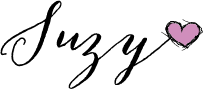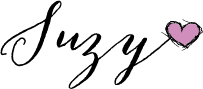 P.S. You might want to Pin this post on Pinterest for future reference! And if you want to share it with others, use the social media icons below.