As always, click any of the images (including the collage above) or the pink text links for more information!
Welcome to December! Are you in the midst of holiday prep like I am? Bob and I have spent the last few days in Miami because his company holiday party was last weekend, and it finally dawned on me that I haven't even started wrapping yet! I feel so sorry for our poor housesitter—I can see from my Ring Doorbell that packages are being continuously delivered! It's got to be driving her crazy! 😂
I wore the outfit y'all picked for me to wear to Bob's holiday party, and thanks to you, I felt great in it! At the last minute, I had to add a red cashmere cardigan on top because the entire event was outside on a terrace at the Perez Art Museum. When the party started at 8 p.m., it was 74 degrees, but by the time it ended at 1 a.m., it was 66 degrees! (Bob, with the football analogy: "Suzy called an 'audible!'" 🏈) 😁
Knit Velvet Shell Pullover | Plaid Ponte Cocktail Pants | Red Cashmere Cardigan | Navy Suede Pumps | Navy Clutch Purse (not pictured) | Gold Drop Earrings in Red Illusion

You probably didn't even notice, but I didn't get around to posting a SO in the KNOW in November! Once I realized it, I thought about just waiting until January. But guess what? I couldn't! There was just too much good stuff!
What I'm Learning
I've learned a lot these past two months! (And some of it was from you!)
Healthier Nails? Yes, please!
When she heard that I was DIYing my nails, my friend, and faithful ENB reader, Maggie, told me about the Dazzle Dry Nail System. She told me that her nails had never been as healthy as they were right now! After her glowing recommendation and some in-depth research on the Dazzle Dry website, I reached out to the company. They sent me a starter kit, and I've never looked back!
Created by a biochemist and a natural nail care specialist with over 20 years of experience, the Dazzle Dry system is a vegan nail care system that is non-toxic and hypoallergenic, making it ideal for sensitive skin. It dries in just five minutes and lasts up to two weeks. It applies and removes like a traditional polish, delivers the performance of a gel polish without the need for UV light, and strengthens natural nails in the process.
I've been using it for three months now, and my nails have never looked healthier! Maggie takes hers to the salon and has a professional do her nails, but I just DIY it! If you're interested in ordering Dazzle Dry, you can take 20% off with the code  SUZY4DD. #arealfind 💅🏻
Cookie!
Did you hear that for a limited time, you can get Cookie Monster's voice to give you directions in the Waze app? It's true! I switched mine over, and I have such throwback childhood moments every time I open the app now! To switch yours out, open your Waze app, go to Settings, and then to the "Voice and Sound" section. Under the section,  choose the Cookie Monster voice. #looknocalories 🍪🎉
The BEST Movie!
Bob and I saw the best movie last weekend! We went to A Beautiful Day in the Neighborhood starring Tom Hanks and Matthew Rhys. It's based on a true story about an investigative journalist who is assigned a profile on Fred Rogers (aka Mr. Rogers). Fred's empathy, kindness, and decency soon chip away at the reporter's jaded outlook on life, forcing him to reconcile with his painful past.
If you don't see any other movie this month, please make the time to see this one! 🍿🎥 #suchanupper
What I'm Loving
(The collage above is clickable!)
Lots of this month's discoveries are things I'm buying for Christmas gifts! 
1. Cuddl Duds – The older I get, the more obsessed I get with soft clothing! Are you like that too? I discovered Cuddl Duds fleece long underwear a few years ago, and I add to my collection every year! Do I wear it underneath my clothes in the winter? Why, yes! (When it's too cold 🥶for my silk long underwear, that is!) Do I wear it around the house when I'm home? Why, yes! Do I wear it out and about? Why, yes! 😁 (With long tunic over the top, of course!) It fits TTS, but it fits like long underwear, so if you want a looser fit, do what I do and order up one size. #imalwayscold (Gift for her!)
2. Holiday Pop-Tarts – With ten coming for dinner on Christmas Day, you may not feel like making some big breakfast casserole on Christmas morning! I'm with you! This year, I think these Sugar Cookie Pop-Tarts may be just the thing! 🙌 Oh, sure, I never bought these when the kids were little, but now that they're all grown up, I'm somehow down for it! 😂 #bestmomever (Family gift!)
3. Stylus Pen – My Instagram followers are always asking me how I draw on my Instastory pics! Here's how! This stylus is perfect for any touch screen device. #awesome (Great gift idea for a techie senior adult!)
4. Tweed Handbags – The big handbag trend this winter? Tweed! I love the texture and fun colors it can bring into an otherwise simple outfit. It's such a ladylike trend. I've rounded up a few of my faves at various price points for you. 💗 Click any image below for details. (Gift for her!)

5. Magnetic Collar Stays – So, I hate to break it to your hubs…but the traditional button-down collar (like, the one with actual buttons) isn't the newest look. Tell your man that a much fresher look (Shall we say? 😂) is the collar sans buttons. The problem? These collars need a collar stay, and sometimes, the collar stays, don't, well, make the collar stay where we want it! (Bob hates it when his collar escapes from the neckline of a crewneck sweater!) These super-strong magnetic collar stays to the rescue! The little magnet goes on the inside of the shirt to hold the collar right in place. Guess who's getting this in his stocking? (To check out my recent Six Essential Style Updates for Men + Gift Ideas for Him post, click HERE.)
6. Lay-Flat Cosmetic Bag – Why didn't I think of this?! This perfectly packable pouch holds all your cosmetics, then lays flat, so you can see everything on the bathroom counter. No more raking through to find your favorite lip plumper! Sixteen color choices and a perfect gift for your pal/sister/mom who loves to travel!
7. SmartPet Love Snuggle Toy – Wanna know a big secret? I'm dying for a puppy! My friend just got a mini-golden doodle, and she said that this toy (and this book) helped tremendously with crate training. It's machine washable and features a removable "real-feel" heartbeat sound and heat pack. I told another friend about it, and she bought one for her full-grown dog who was terrified of thunderstorms—IT MADE A NOTICEABLE DIFFERENCE! 😲 (Pet gift!) To see other ideas for your dog & cat fur babies, click HERE.
8. All-in-One Makeup Kit – This makeup kit isn't the cheapest, but it'll last forever! It's perfect for those empty nester weekend getaways when you want to pack light! 🧳 Just add your favorite foundation, lip color, and mascara, and you're good to go! It features three universal eye shadows, blush, cheek highlighter, and face highlighter & contour. Bob doesn't know it yet, but he's giving it to me for Christmas 🎁, along with this travel brush set! 😚
9. Cozy Sherpa Pullover – Yummy sherpa fleece is everywhere right now, at all different price points! After looking at Athleta ($98), Abercrombie & Fitch ($34), American Eagle ($27), Nordstrom ($39), and Gap ($39), (literally the same pullover!) I decided on this pullover from Target! (You may remember it from the post where I hired a stylist and took him to Target to create some affordable holiday looks!)
10. Sio Beauty Patches – Have you heard about these reusable silicone patches that promote skin's ability to retain moisture and produce collagen? I kept hearing about them, so I read up on them and finally tried them for myself. WOW! You'll see a noticeable difference after wearing them for just one night. (I did!) Sio also makes the patches for smile lines and eyes, brows, lip area, neck, hands, décolleté, or neck, forehead, eye & smile lines together. I'm dying to try them all! I've linked to the products on the Sio Beauty website, but you can also check the patches out on Amazon HERE. Be sure to follow the instructions and exfoliate before use, do not use serums or products underneath the patches, and leave them on for the suggested time frame. If you try them, let me know what you think! (Buy and break up a multi-pack as a fun stocking stuffer for the ladies!)

11. New Mascara – Another ENB reader reached out to me to recommend her favorite mascara. According to Susan:
"I have found a mascara that does. Not. Smudge. At all! Single coat, no primer, clear coat or varnish necessary, and it comes off ridiculously easily – just warm water on your fingers to slide it off. I've used it several times now (didn't want to tell you about it until I knew it would be consistent), and even the application is a plus – the brush is skinny, which makes applying to lower lashes SO much easier!

It's called DHC Perfect Pro Double Protection Mascara, and sells on Amazon for about $18. It's one of several "tubing" mascaras that coat the lashes with a polymer thingy, and it has changed my attitude about mascara 180°. I hardly ever wore mascara anymore because my dry skin requires such moisture-rich cream and foundation (when I bother to wear foundation, anyway) that any mascara started smudging pretty much immediately. Powder on my skin is just not an option to combat that!"
Wowza! I love it when y'all share your favorite products with me! Thank you, Susan! I haven't tried it yet, but I'm hoping mine will have arrived when I get back to Dallas! I'll let you know what I think!
12. The CUTEST Holiday Mules EV-AH 🎁 – Seriously, can you even??? I found them all at Nordstrom with free shipping/returns. I also found a few at QVC.com in limited sizes and at Amazon. They're going fast, so if you want them, hurry!

13. NYX Pore Filler – Recently, I took a makeup lesson with a professional makeup artist. One of the things I learned during that lesson was that if you have large pores on some areas of your face, a primer (even the very best primer) may not be quite enough to ensure smooth application of your foundation. You may also need to dab on a pore filler at strategic spots. This was the budget buy she recommended.
14. Hanging Toiletry Bag – Don't we love it when something looks way more expensive than it is? 🙌 This $16.99 hanging toiletry bag comes in multiple colors and patterns. It's on my list this year because I've got a very tired old Vera Bradley one that's seen better days! (Gift yo'self!)
When I write these SO in the KNOW posts, it's my hope that you'll feel smarter and more in the know when you finish them! I think it's essential to keep learning and growing in the empty nest, don't you? You don't want to get "stuck" and stop learning new things! Want more? To read October's SO in the KNOW, click HERE. To read September's SO in the KNOW, click HERE.
I'm so grateful to y'all for sharing what you love with me! Keep your recommendations coming! What are you learning & loving in the empty nest right now? Leave me a comment and let me know, okay?
Blessings,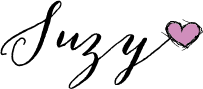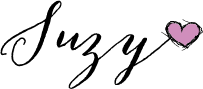 SHOP THE POST

P. S. Be sure to Pin this post on Pinterest for future reference! (And please follow Empty Nest Blessed while you're there!)