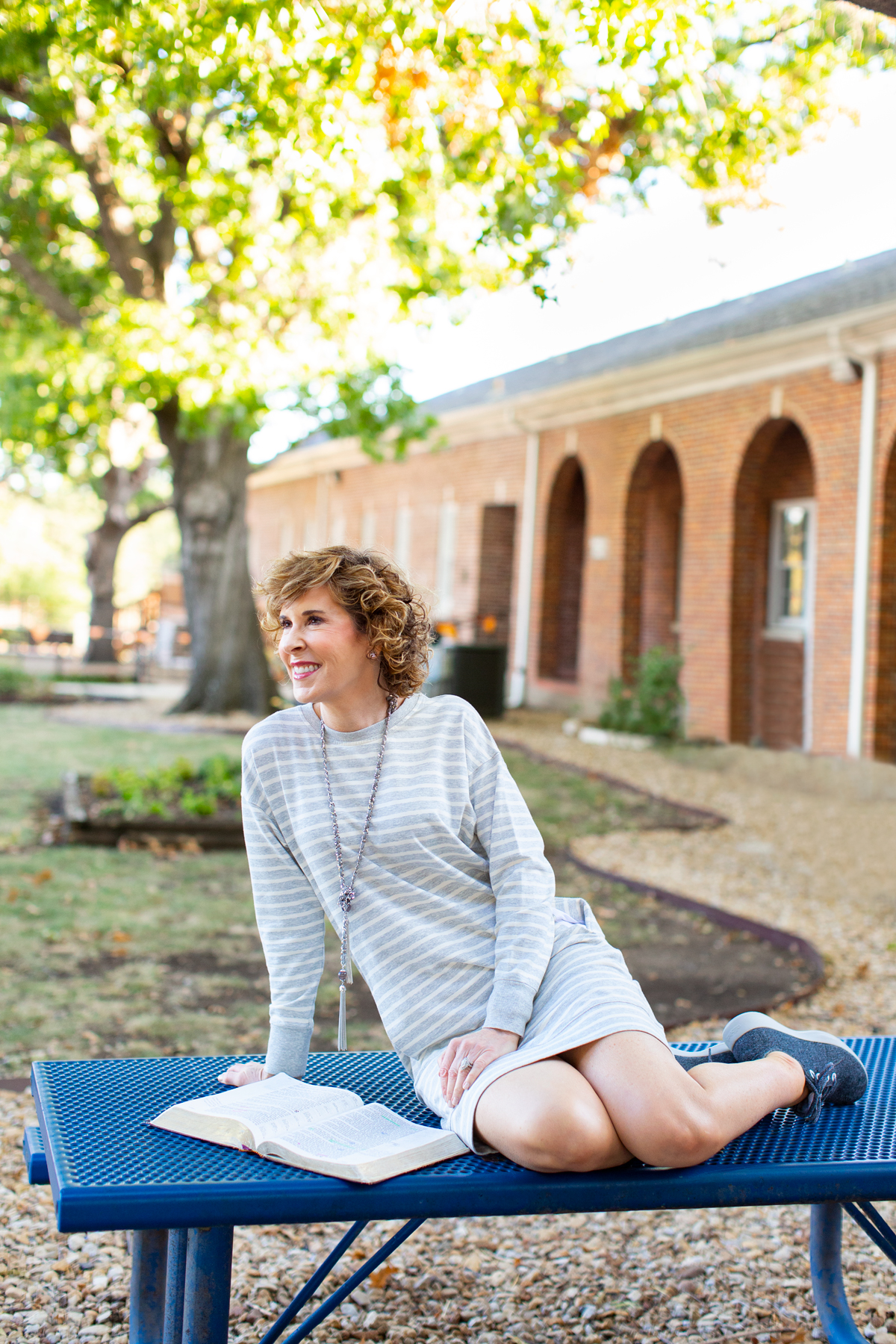 With all of the hustle and bustle of the holidays, it can be challenging to keep your focus on the true meaning of Christmas. I get that. I struggle with that too. 💗 Not only that, but the holidays aren't always the easiest time of year, amirite?
I've heard from lots of women who are really struggling this time of year. Some of them are estranged from one or more of their children. Some of them are facing the holidays alone. Some have lost children, spouses, or parents this year, and the memories are painful. Some are heartbroken by choices that their children have made. Despite what you see on social media, no one's life is free from pain, struggle, and disappointment. (Including mine. 😊) The holidays can exacerbate these feelings. But intentionally shifting your mind and heart to focus on the true meaning of Christmas can help.

What is the True Meaning of Christmas?
The true meaning of Christmas is love. You're probably familiar with John 3:16: "For God so loved the world that he gave his one and only Son, that whoever believes in him shall not perish but have eternal life." But John 3:17 gives us even greater clarification: "For God did not send his Son into the world to condemn the world, but to save the world through him." The true meaning of Christmas is that incredible act of love.
God became a human being in the Person of Jesus Christ. Why? Because He loves us, and we needed a Savior! God loves us so much because He is love itself (1 John 4:8). We celebrate Christmas out of gratitude for what God did for us.
God loved His own and provided a way—the only Way—for us to spend eternity with Him. He gave His only Son to take our punishment for our sins. He paid the price in full, and we are free from condemnation when we accept that free gift of love. "But God demonstrated His own love for us in this: while we were still sinners, Christ died for us" (Romans 5:8).
Now that's worth celebrating! (No matter what you're struggling with this year.)
Today, I'm sharing three ways that we can keep the true meaning of Christmas at the forefront of our minds and in the center of our hearts as we wind our way through this busy month.

1. Focus on the True Meaning of Christmas by Spending Time with the Birthday Boy
It's impossible to grow a relationship without spending time together. It takes time to get to know one another, feel safe enough to share your heart, and build trust. It's the same in your relationship with the Lord. There are three main ways you can spend time with him.
1.
Read the Bible
Every day I choose one of my favorite holiday Bible verses, write it down, and focus on it. I meditate and think about it throughout my day.
2.
Spend Time With Others Who Are Seeking to Get to Know Him Bette

r

Whether you're a regular church attender or not, make it a point not to miss a worship service this December, if possible! ⛪ Look for special events like Christmas concerts 🎵 or Live Nativities in your area.
3.
Pray
Prayer is simply talking to God. 🙏🏻 You don't have to use fancy phrases or say anything special. Just talk to your Heavenly Father like you would to your Dad. You can even talk to him out loud! 😁 #thebeautyoftheemptynest
2. Focus on the True Meaning of Christmas by Becoming a Wise Man
The wise men went on an epic quest to find baby Jesus. (Matthew 2:1-12) Why? Well, there were several reasons, but one of them was that they had gifts for him! God sent us the gift of his son! I want to be like the wise men, and think about what gift I can bring to Jesus this year. What does he want for Christmas?
My favorite Christmas carol gives us the answer!
3. Focus on the True Meaning of Christmas by Serving Others
Give yourself away this Christmas! Whether you're serving meals at a homeless shelter, putting together a shoebox for Operation Christmas Child, or serving your own family, know that being a blessing to others can help you focus on the true meaning of Christmas. (Not to mention, it can put your own struggles into perspective. Right?)
Want to learn more about the true meaning of Christmas? I highly recommend The Case for Christmas: A Journalist Investigates the Identity of the Child in the Manger. It's the true story of how award-winning legal journalist Lee Strobel consulted experts on the Bible, archaeology, and messianic prophecy, in order to search out the true identity of the child in the manger. He believed that if Jesus was really God in the flesh, then there should be concrete evidence. The book is short—only 96 pages—but it's the perfect thing to read or share with others at this time of year. (A study guide for the book is also available.)

Want even more? Check out the movie The Case for Christ, based on the true story that inspired the 1998 book of the same name, also by Lee Strobel. It's available on Netflix (with subscription), Amazon Prime ($3.99), YouTube ($3.99), or iTunes ($5.99). Check out the trailer.

Finally, if you're looking for a website about the true meaning of Christmas that you can share with your grandkids, check out WhyChristmas.com. It features the Christmas story presented in various formats, easy-to-understand information about various aspects of the story from a historical perspective, and fun activities like building an online nativity scene and Christmas recipes.
What do you do to keep your focus on the true meaning of Christmas? Leave me a comment and let me know!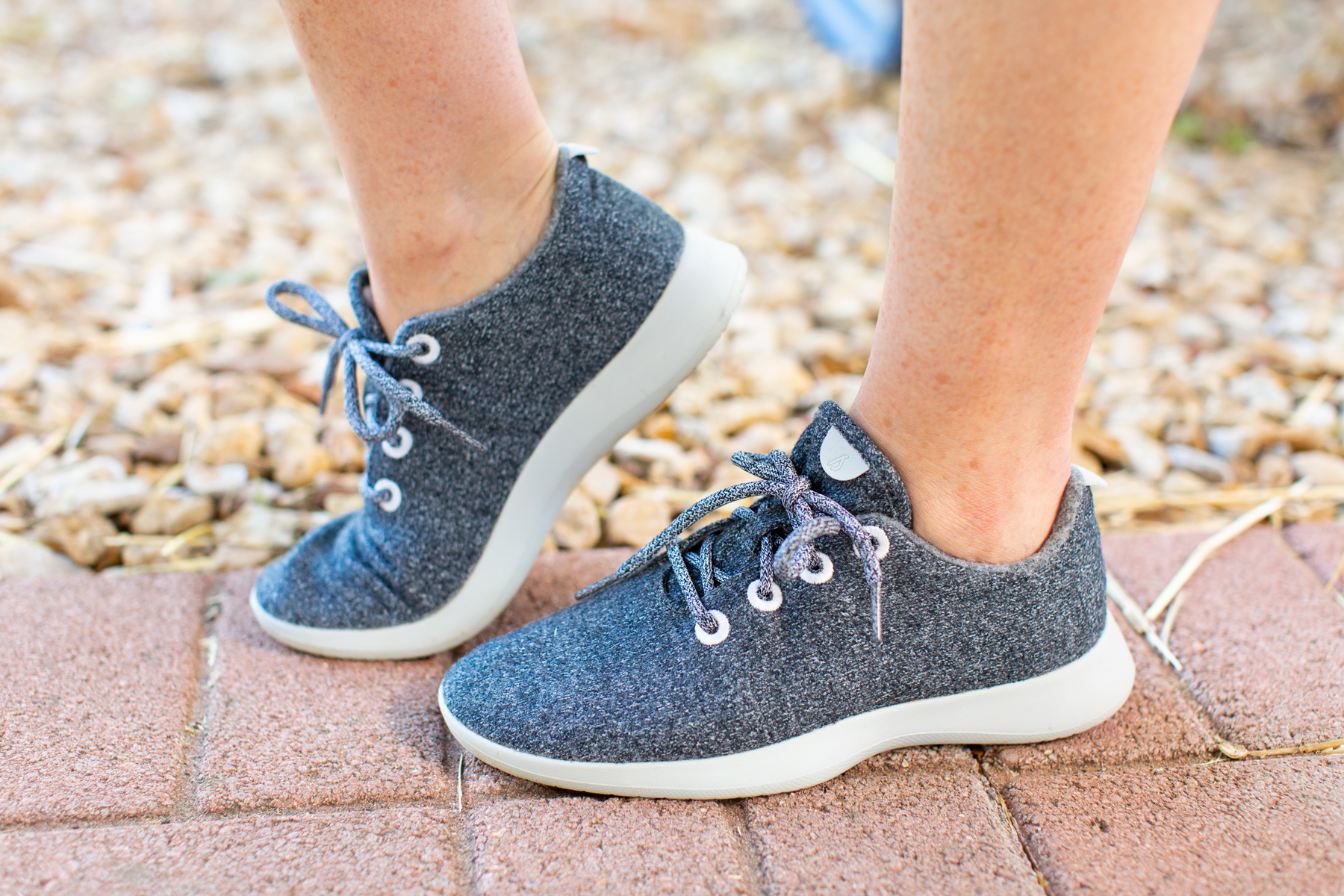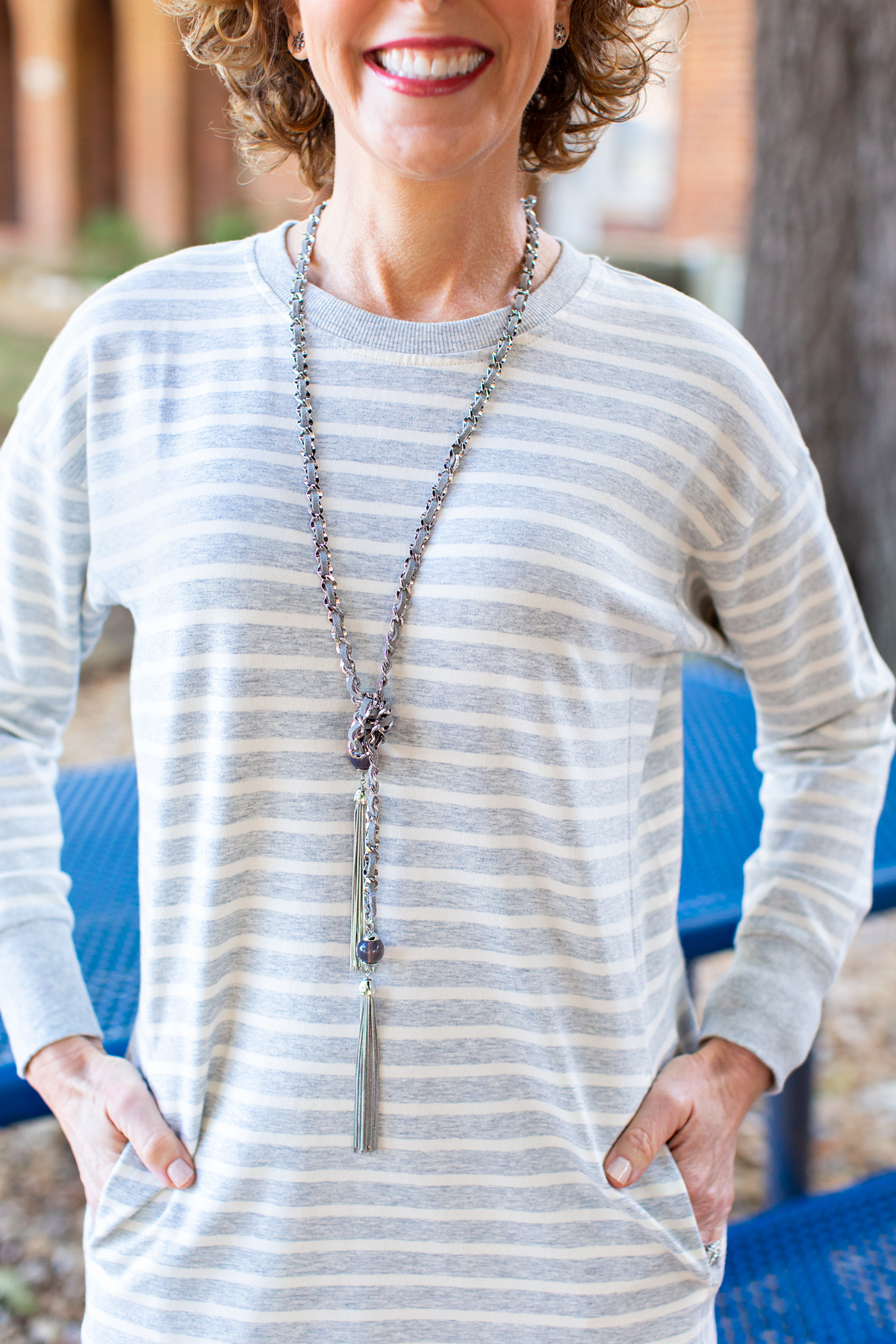 Striped Sweatshirt Dress (on sale) | Allbirds Wool Runners (less expensive dupe HERE) | Agate & Chain Tassels Woven Y-Necklace | Pearl Stud Earrings | Lip Stain

Don't faint, but yes, Suzy is wearing a neutral! 😂 (Rare, but occasionally it does happen!) If you love the feel of a sweatshirt, this might just be the perfect dress for you! It's yummy soft fleece inside, and it's the ideal length to wear with leggings or on its own. It would be great to dress up with a scarf or fun shoes! Also, it has pockets!!! #welovepockets
I paired it with my favorite tennies (they really are "The World's Most Comfortable Shoes!"®) and an absolutely stunning Y-necklace that I love. It's kind of dressy for this look, but I love the juxtaposition of mixing dressy with casual, don't you?
Coming up Friday, I'm sharing dos and don'ts for when your adult kids come home for the holidays! (That includes college kids!) I'm also rounding up some of my best ideas for them from the Gifts for Teens and Young Adults section of the Empty Nest Blessed Holiday Gift Guide. It's the most visited page of the gift guide, and my 23-year-old assistant just added a bunch of adorable things to it! 🙌
Blessings,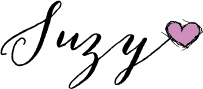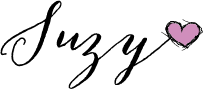 Photos by Megan Weaver.