I get more questions from y'all about gift ideas for men than anything else! I understand. The men in your life can be difficult to shop for! I don't know about you, but when it comes to Christmas gifts, in our family, we always seem to give a combination of things the person needs (like clothes), along with fun things that person might enjoy. Do you do that too? When I put together my Holiday Gift Guide, I worked to assemble a list of suggestions with that in mind — especially when it came to the Gifts for Him section. I had Bob help me with ideas for that section, and I asked for his approval and advice on all of the fashion items. He's always been my biggest Empty Nest Blessed cheerleader, but still, it was pretty adorable that he wanted to help me as much as he did. I'm so grateful for his input!
The collage above is clickable for more information and represents only a TINY portion of what's in the Empty Nest Blessed Gifts for Him section of the Gift Guide!
Also, click any pink text link or image in the post for more information or to shop.
Quilted Vest | Portable Charger | Beneath A Scarlet Sky | Straight-Fit Flex Chino Pants | Phone Sanitizer & Charger | Bose Wireless Earbuds | "Sushi" Socks (5 pr.) | Passport Case | Water-Resistant Boot | Leather Lace-Up Sneaker | Electronic Football Game | Weather Station | Cedar Shoe Trees | Peter Millar Two-Button Windowpane Blazer | Beer Belly Waist Bag | Leather Belt | Quarter-Zip Pullover Sweater | "Dad Bod" Tee

Let's be real. Most men don't like to shop. Typically, they have no idea what's in style and look to their wives for advice. I spent significant time researching men's styles, and then I talked with Susan Shorkey, the manager of the J.Crew Factory store at the Shops at Park Lane here in Dallas, to ask her some specific questions about men's styles. Based on my research and Susan's input, here are six essential style updates for men.
1. Essential Style Update for Men: Structured Blazers
The structured blazer gets its name from the cut of the shoulder. The shoulder pad sits just past the sleeve head, giving the jacket a crisp silhouette that compliments the body's natural shape.
If your man is still wearing three-button blazers, he's dating himself. The most updated blazers for men are going to be two-button, with double vents in the back. Since most men no longer wear suits to the office, the blazer is becoming more and more important for workwear. If your man doesn't own an updated basic navy blazer, that probably should be your first purchase. Better yet, if you can find one that has a subtle windowpane plaid, you'll really up his style game. J.Crew Factory only carries blazers in slim fit, which may or may not work for your man. You can check out their selection HERE.
Most men over fifty prefer a "classic" or "traditional" fit blazer, so that's what I've linked to for you below. You don't have to pay over $1000 for a beautiful blazer! Bob's favorites are by Peter Millar, and several of them are under $600. (Which is still a lot of money, but you have to think about price per wear when it comes to something like this.) Bob and I had a hard time narrowing down the choices when it came to which one to include in the Holiday Gift Guide, but we landed on this one, which is the one Bob wants for Christmas this year!

To check out all of the Peter Millar blazers at Nordstrom (free shipping/returns), click HERE. To check out the Peter Millar blazers at Neiman Marcus (also free shipping/returns), click HERE.
2. Essential Style Update for Men: Flat-Front Pants With Flex
Whelp, there's not much we can say about this! Pleated-front pants look dated. There. I said it. Flat-front pants are slimming, no matter what size your man's tummy is. A few years ago, I convinced Bob to switch over by cajoling him into letting me order just one pair of flat-front chinos. When he wore them to the office for the first time, he immediately started fielding questions about what he had done to lose weight. 😂 Mission accomplished! I ordered three more for him that very day!
In a nod to women's wear, one of the newest trends in menswear is flexible fabrics that give and stretch. Trust me when I tell you that your man will love this! Once you get him into one pair, there'll be no looking back! J.Crew Factory features three different varieties of flat-front pants. Bob's favorites are the straight fit Flex Chinos. He says the stretch makes them easy to move in, and they're really comfortable.
Flex Chinos – Cut straight through the hip, slim in the thigh and leg. Made of cotton & elastane. They're available in slim (slimmest fit), straight (a cross between relaxed & slim), relaxed fit, and athletic (boot cut-widest pant leg)
Thompson Tech Pants –Slim through hip and thigh. Moisture-wicking, 2-way stretch, UV protection, and breathable polyester.
Tech Chinos –  Slim through hip and thigh, with a slim, straight leg. Moisture-wicking, 2-way stretch, UV protection, and breathable polyester. Available in slim & straight fits.
3. Essential Style Update for Men: Shoes & Belts
I'm sure you've noticed that all the Millenials have medium brown dress shoes. They also have medium brown belts. This color somehow seems to make everything look more expensive, right?! 😂 In addition to dress shoes,  your man needs a good pair of lace-up sneakers, whether they're leather (Bob loves Ecco sneakers.), or wool (Bob and I both love Allbirds.).


The newest look in men's footwear is the boot. Check out J.Crew Factory's Desert Boots or the wide variety of men's boots at Nordstrom. Bob's favorites are the traditional lace-ups by Cole Haan, but lots of people like the pull-on style as well. (This pair of lace-up Cole Haan boots is 40% off right now and still available in every size!)

4. Essential Style Update for Men: Quarter-Zip Pullovers
The coolest look in men's sweaters today isn't the crewneck or the v-neck (although those will always be classics!). Nope! It's the quarter-zip! J.Crew Factory has a well-priced selection of quarter-zips in various styles. For the dressiest look (think office, parties, date night, etc.), try the best-selling sweater knit. If you live somewhere warm, check out the cotton knit quarter-zips. And if you're looking for a more casual style, try the waffle knit.

To check out Nordstrom's selection of quarter-zips, click HERE.
5. Essential Style Update for Men: Cardigans
I don't know if the resurgence of men's cardigans is due to the upcoming A Beautiful Day in the Neighborhood movie starring Tom Hanks as Mr. Rogers, or not, but it's a comforting, cozy look that men are embracing right now!
The three main cardigan styles you'll see are the traditional button-up, shawl-collar, and marled.
Traditional

Shawl-Collar

Marled

6. Essential Style Update for Men: Vests
Vests are huge for men right now! Look for fleece, quilted, and puffer. At J.Crew Factory, the most popular vest for men is the quilted and lightweight Walker Vest. It's well-priced and a good place to start if you're trying to ease your guy into the look! 😉
Fleece

Quilted

Puffer

Also, if your guy wears suits to the office, know that the three-piece suit is back! If your guy doesn't wear suits to the office, see if you can get him to try a suiting vest over a regular button-down shirt. Pair it with jeans and boots for a date night look that will make you all swoony! 😍 For this look, he needs to tuck a solid color button-down shirt into jeans, add the vest on top (tie is optional), and maybe even finish it off with some boots! (See examples HERE.) #yourewelcomeladies #youllbealllike🥰
Other Men's Style Tips to Know
Mind the hemlines! Hems are shorter for both men and women. While your sons probably wear their pants short enough to show their fun socks, your husband will probably be more comfortable if his pants break one time before resting gently on the top of his shoe. No more puddling! If you're confused about pants lengths, or you can't convince your husband, have him check out THIS article from Business Insider.
Every man needs at least one French blue dress shirt in his wardrobe. (It's the vibrant blue color between navy and light blue. Think about the color of the ocean in the Caribbean!)
Encourage your man to leave his casual button-down shirts untucked for outings like date night.
When it comes to denim, opt for the darker wash. It's the jeans rinse to buy right now. The darker color will always look more flattering (on both men and women!), regardless of size. 🙌
Cords are back! (And J.Crew Factory has them in straight-fit with flex too!) I love the color they call "Dark Acorn."
Cedar shoe trees will help keep his shoes keep their shape and smelling fresh! My young adult sons were thrilled when I gave them cedar shoe trees last Christmas—honestly, I think it made them feel kinda grown up and adulty, which was so cute! Also, they would never have bought them for themselves, which is always the mark of an excellent gift.
More Great Men's Gift Ideas
Books 
There are a few notable books I'm recommending on the Gifts for Him list this year.
Based on a true story (and soon to be a major motion picture!), Beneath a Scarlet Sky is the story of a courageous, resilient hero during one of history's darkest periods. (I don't want to give too much away, but you can click HERE for more information.)
One of the most highly-anticipated books of the year is here! In One Day: The Extraordinary Story of an Ordinary 24 Hours in America, Pulitzer Prize-winning author Gene Weingarten asked three strangers to document a random day. Then he spent the next six years proving that there is no such thing as a "random day." #fascinating
Finally, for the first time, I'm recommending a cookbook just for dads! Dad's Own Cookbook is written by a man, for men! It features 150 recipes, along with information on all the basics—from how to handle a knife to timing a meal, so everything stays warm for serving.

Tech

Fun
If your guy has a great sense of humor, this Dad Bod tee will make a hilarious gift! (As would this Dad Joke Loading tee.)
This hysterical waist-bag will have everyone snapping pics on Christmas morning! 🤣
This throwback electronic football game was super-popular on last year's gift guide, so I had to bring it back for another year! I gave it to Bob one Christmas, and he got so excited because it's exactly the game he spent hours playing as a teenager. I think every male in our family played with it on Christmas afternoon!

Be sure to check out everything in the Gifts for Him section of the Empty Nest Blessed Holiday Gift Guide!
What's up for you this weekend? Bob and I are staying home and enjoying our last weekend as true empty nesters for awhile! (Our sweet boomerang baby will be home on Sunday, and we are so excited—but we'll miss the empty nest!) I've had a super busy week, so I'm looking forward to getting caught up on a few things this weekend.
If you're an Empty Nest Blessed subscriber, watch your inbox tomorrow morning for my newsletter with the link to my What's Up, Weekend post! I'll be giving you the lowdown on the hot sales of the weekend and sharing the discount codes you need to score big! If you're not a subscriber, you're missing out! Sign up for my newsletters HERE.
Next week I've got big things planned! I'm so excited to tell you about the makeup lesson I had with my makeup artist friend, Bebe! I thought I knew a lot, but I was wrong!!! I can't wait to share all of her tips and product recommendations with you! On Friday, I'll highlight another section of my Holiday Gift Guide. Which section would you like me to do? Leave me a comment and let me know, okay?
Blessings,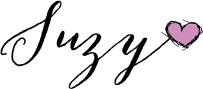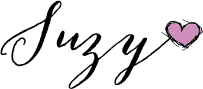 Many thanks to my pal Susan Shorkey at the J.Crew Factory store in Dallas for her assistance with this post!
P.S. Don't forget to Pin this image for future reference and follow Empty Nest Blessed on Pinterest for more!