To me, there's nothing worse than scrambling for a gift as you're trying to head out the door to a party! Don't you agree?
When it comes to holiday gifts, I like to get the hostess, friend, and business gifts taken care of before I get down to work on gifts for family and friends. Are you like that too?
Today, I'm helping you do just that! I'm sharing some of my favorite sources for business gifts, and giving you some of my best ideas for hostess & friend gifts as well! Hey! If you're a guest for Thanksgiving this year instead of a host, you'll need these ideas sooner rather than later, right? Look for the orange highlights throughout this post for ideas that are ideal for Thanksgiving!
 As always, click any of the images or pink text links for more information! 
Business Gifts
I think it can be tricky to hit the right tone with business gifts! Do you? I mean, you want them to be professional, but friendly, thoughtful but not too personal. Start by making your list, categorizing it (client, assistant, co-worker, etc.), and thinking about your budget. Here are my favorite sources when it comes to business gifts. (BTW, I included gifts that would work for people like your housekeeper, your nail tech, your hairstylist, and more.)
HARRY & DAVID | This is an excellent source for plants, sweets, fruit baskets, and other gourmet gifts. Take 15% off your order when you sign up for their email list. Their plant-of-the-month club made my Holiday Gift Guide for Senior Adults because I think having a blooming plant delivered to your elderly loved one each month is such a thoughtful all-year-long gift!
MONOGRAM SOAP | One of the best values on my Gifts for the Host & Hostess Gift Guide works well as a super classy business gift as well. It's a trio of monogram soaps for just $35! It ships free, and I think it looks like you spent much more than $35!

NEIMAN MARCUS | Let's face it. When someone gets a gift from Neiman's, they immediately feel extra special! You'll find tons of beautiful and fun gourmet food gifts HERE, starting at just $8! (Filter by price and gift type at the top of the page.)
NORDSTROM | For beautifully packaged candies at a wide variety of prices, Nordstrom is your spot! (And everything always ships free!)
Hostess & Friend Gifts
The collage above is clickable for more information about anything you see!
Vintage-look Apron | Marble & Wood Coasters (set of 4) | "All About That Baste" Tea Towel | "Oh, So Thankful" Baker Set | Lumi Monogram Candle | Old World Christmas Hand Blown Ornament | Blooming Lollipops | "Just in Queso" Bowl & Spoon Set | Bamboo Destination Cutting Board (Lots of states available.) | Acrylic Monogram Coasters (set of 4) | Mercury Tea Lights (set of 6) | George & Viv Holiday Gifting Soap | Maggy Louise Joyous 9-piece Chocolate Set
I'll be brutally honest here: Your main goal with hostess/friend gifts is not to make it look like you've recycled a gift 🎁or just pulled something generic out of your "gift box." 🤣 (Yes, we all have one of those!) 😬 In the Gifts for the Host & Hostess category of the Empty Nest Blessed Holiday Gift Guide, I included gifts that would work for friends too! Here are some of my favorite ideas for hostess/friend gifts.
BLOOMING LOLLIPOPS | I think these blooming lollipops might be the most original item on the entire Holiday Gift Guide this year! This set of 8 lollipops comes in botanical flavors like lavender-lemongrass and strawberry-basil. When you're finished eating them, you plant the seed-filled sticks, and one of the ingredients in the lollipop will grow! Click HERE to read more.
MAGGIE LOUISE CHOCOLATES | My absolute favorite gifts to give to my girlfriends are Maggie Louise chocolates! They ship free, they're as pretty as they are delicious, and with cute, girly gift sets like this one (or this set of four to divide up among your friends), your gift is bound to be a big hit! Check out this beautiful set or this one if you need a Thanksgiving hostess gift.

MUD PIE | One of my new discoveries this year was a darling brand called Mud Pie! They have a precious assortment of gifts for everyone on your list, but I fell hard for their sassy little serving pieces and gift items! This "Just in Queso" bowl & spoon set and this "It's Five O'Guac Somewhere" serving dish set both made my Holiday Gift Guide—as did these fun Holiday Sentiment spreaders. Need a Thanksgiving gift? Check out this darling "All About That Baste" tea towel or this "Oh, So Thankful" baker set. They're gifts that will be pulled out year after year!

OLD WORLD CHRISTMAS GLASS ORNAMENTS | My precious friend, Gale, who passed away this year 😥, used to give me one of these beautiful hand-blown glass ornaments every year. Now, I have a gorgeous collection to remember her by, and I'm so grateful. There's a wide selection available HERE, and they look way more expensive than they are. Gale used to tie a simple red bow around the decorative box they come in, and that was all the wrapping needed. 🎁 Looking for a Thanksgiving gift? Click on any of the ornaments below for more information. (None of them are over $11 and all ship free with Amazon Prime!)

WAXED AMARYLLIS BULB | My thoughtful mother-in-law gave me one of these for a hostess gift on Thanksgiving last year, and I enjoyed watching it grow the entire month of December! It bloomed right before Christmas. 💓 This set of three allows you to break up the set, making it a good value. The bulbs are encased in festive red wax, and there's no planting, watering, or care required! (Now, that's my kind of plant 🙌 —which my mother-in-law knows! 😂)

Okay, friends! This is the year to go beyond the typical candle gift! You can do it!!! 🤸‍♀️🙌💃 I believe in you! Head to the Gifts for the Host & Hostess or the Gifts for the Home categories of the Empty Nest Blessed Holiday Gift Guide for more ideas.
I hope you've taken the time to browse the nearly 600 items on the entire Empty Nest Blessed Holiday Gift Guide! I add to it constantly! In fact, I added at least 20 new items across several categories already this week! 😲 (So keep checking back.)
Happy Gifting!
Blessings,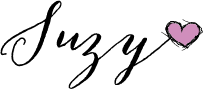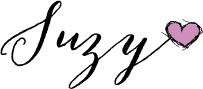 Photo by Megan Weaver.
SHOP MY LOOK

P. S. Don't forget to pin this post on Pinterest for future reference!