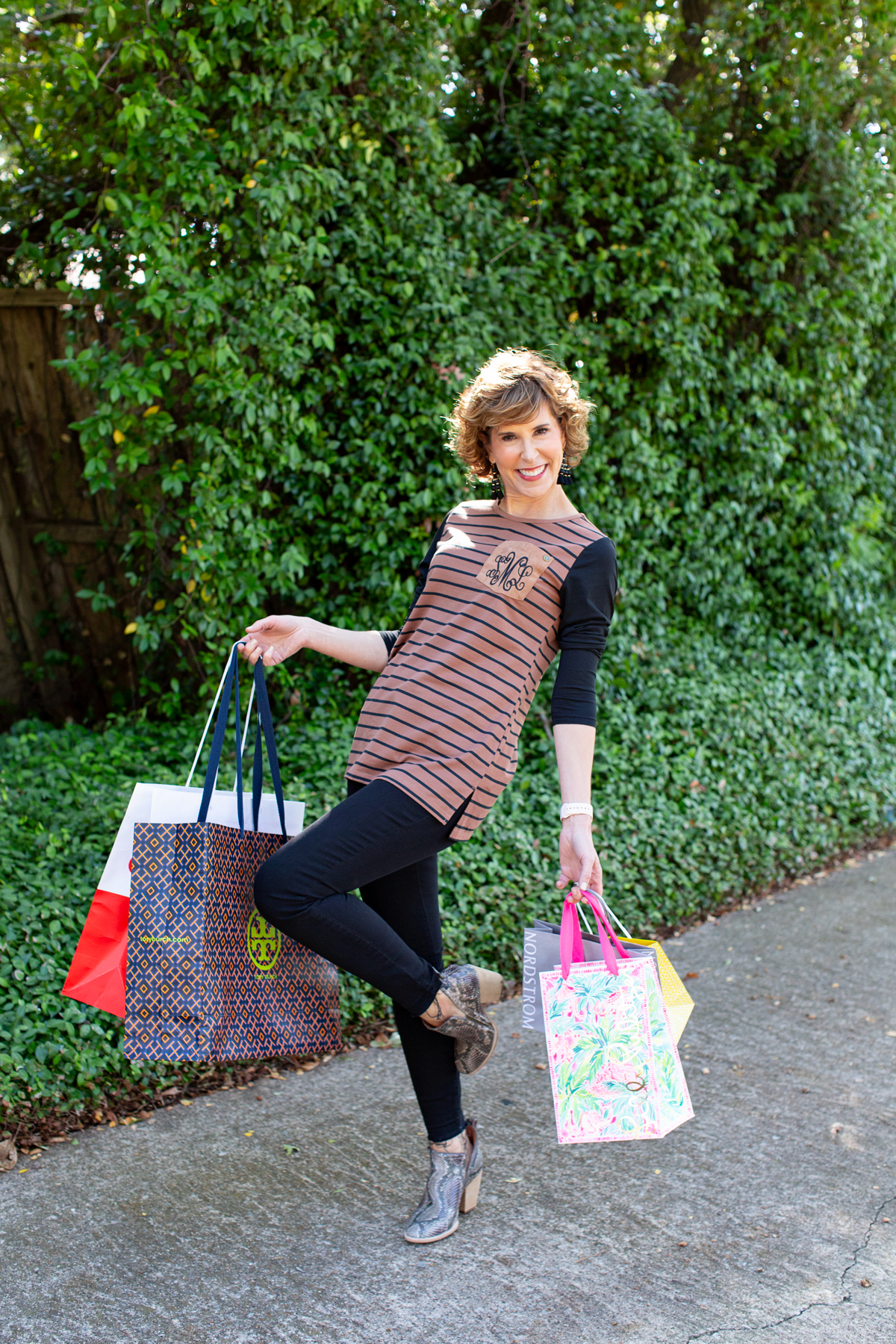 Okay, empty nesters, start your engines! With only about a month before your kids get home from college for the holidays (and that big turkey meal to get on the table), it's time to get a jump on your holiday shopping! With the kids out of the nest, this is the year you can get ahead and approach the holiday season with a little more peace and joy than you did when your schedule was frantic with kids' activities. 🙌🤸‍♀️💃
With six fewer days between Thanksgiving and Christmas than we had last year, it's not too early to start, my friends! Today, I'm sharing holiday shopping tips and tricks to help you deal with the next eight weeks like a boss. I'm also giving you a behind-the-scenes peek at how I develop the Empty Nest Blessed Gift Guide and even doing something I probably shouldn't be doing: I'm sharing some of my secret sources for the unique and special gifts that make my gift guide! 😲
As always, click any of the pink text links or images in this post for more information.
Holiday Shopping Tip #1: Watch for Exclusive Discounts
I've been blessed to have the opportunity to partner with so many wonderful brands on Empty Nest Blessed! From time to time, my relationship with them results in exclusive discounts I can pass along to you! 🎉You can always find these permanent, standing discounts and promo codes on the "Exclusive Deals Just for Empty Nest Blessed Readers" page under the SHOP tab in the navigation bar at the top of my website.
During the holiday season, I will be offering additional short-term deals and discounts from other brands, too, so be sure to check back and read my posts regularly, so you don't miss any of them! For example, in Monday's Three Things You Need to Do Right Now to Prepare for the Holidays post, I passed along an ENB-exclusive 15% off promo code at Joy Creative Shop. It's good through Sunday, November 10! (Take 15% off of your entire purchase with the code emptynest15!) Joy Creative Shop is where I get lots of my gift wrap, tags, and stickers. It's an awesome spot for gifts too! In fact, several items from her shop made the Empty Nest Blessed gift guide. 🎁
Also, Thanks to my partnership with rewardStyle (the company behind the LiketoKnow.it shopping app), you're going to have access to exclusive one-day sales in the LTK app this year beginning November 18! If you haven't downloaded the LTK app from the App Store, you might want to do that and follow me there so you'll have access to these one-day sales! I'll be sharing deals from brands like Boden, JC Penney, and Kendra Scott! Click HERE for the post where I walk you through how to use the LiketoKnow.it app and follow me there. (It's not hard!)

Holiday Shopping Tip #2:
Use Gift Guides for Ideas
The Empty Nest Blessed Holiday Gift Guide is out this coming Friday for my subscribers! I've been working on it all year, and it's customized just for empty nesters! There are ideas for your husband, teen & young adult kids, senior adult parents, and even your grandkids. I'll be adding to it constantly over the next two months as new things pop up on my radar, so be sure to check back frequently! Also, I'll be sharing posts with ideas in different categories: like men's gifts, hostess gifts, etc. throughout the season. I sincerely hope it's a blessing to you, and it helps you sort through all the options out there.
Have you visited the Empty Nest Blessed Amazon page lately? There you'll find lists of gift ideas that are available for you all year 'round! You'll find gift ideas in all of the same categories as my holiday gift guide (and more) and I update the lists constantly with new ideas. 🙌 To access my Amazon page by typing amazon.com/shop/emptynestblessed into your browser, or by clicking HERE. You might want to bookmark it for future reference. To do that, click the little star to the right of the address bar. (Required Disclosure: As an Amazon Associate, I earn from any qualifying purchases you might make as a result of this post. 😀)
Holiday Shopping Tip #3:
Shop Online
This year, consumers are expected to spend 5% more than they did last year during the upcoming holiday season, and approximately 46% of those consumer dollars will be spent online. Your Millennial and Gen Z kids are even more likely to shop online! Last year, more than 50 percent of younger consumers did most of their holiday shopping online, and that percentage for this year is expected to increase at least 12 percent. I've found that there's nothing like dealing with the crowds at the mall to squash my holiday spirit—and make me spend more money than I planned to spend by giving in to impulse purchases! 😬 Instead, I love to put on my plaid Christmas jammies, make a cup of my favorite holiday tea, and shop online at my leisure.

Holiday Shopping Tip #4:
Watch for Sales & the Best Prices
Online retailers will be actively competing for your business, and the discounts should be amazing. I typically post sale information and discount codes every Friday or Saturday to alert you to the best weekend deals and steals. Also, know that a big part of researching my gift guide is about finding you the best prices out there from reliable brands.
I always want to be honest with you all, because your trust means everything to me! Empty Nest Blessed is not a huge money-maker (despite what you might think!), and I sink pretty much everything I make back into it. That allows me to have beautiful photography, a user-friendly website, and curate content that hopefully will bless, encourage, inspire, and help you. 💟 If the price on an item is the same across the board, I may select a retailer that pays a higher commission rate, but it will never cost you more. For example, Neiman Marcus and Nordstrom both offer free shipping and returns, but Neiman's pays a higher commission rate, so if the prices are the same at both retailers, I will probably link to the item at Neiman Marcus. Thank you so much for supporting retailers I love, and for allowing Empty Nest Blessed to bring you great content!
Holiday Shopping Tip #5:
Think Outside the Box
Are you a DIYer? I'm not 🙅‍♀️, but last year, I got inspired and decided to make my own designer earrings, which I then proceeded to give as gifts to every woman in our family. 🤣 Want the simple instructions? Click HERE.
As you shop, be sure to consider retailers like Etsy for customized, handmade, and vintage items. Some of the coolest things on my gift guide this year are from Etsy! For example, look at Tricia Lowenfield's site on Etsy, featuring her hand-painted designs with a distinctly vintage vibe. Have you ever seen such beautiful things? Another Etsy gem? If you want to be the hostess with the mostest for Thanksgiving, Christmas, or New Year's this year, you need to check out the Two Funny Girls Etsy site for everything you need to make your event extra-special!
As I put together the Empty Nest Blessed gift guide, there are some sites that I have come to adore for their curated gift selections. I don't want to give all of my secrets away, but here are just a few of them (in alphabetical order):
Beautiful food and plant gifts. Their Plant-of-the-Month Club made my Gift Guide in the Gifts for Senior Adults category! Right now, take 20% off $179+; 15% off $129+; 10% off $79+ sitewide with code HDBEST. (Ends 10/31, 11:59 p.m.)
As part of the Williams Sonoma family of brands, you know Mark & Graham has the most beautiful personalized gifts. (And free gift wrap. 🎁) Check out their curated gift guides for everyone on your list.
Shutterfly's photo gifts are the best! Check out photo travel mugs, tumblers, fleece throw blankets, phone card holders, wireless phone chargers, and more!
I love The Container Store for stocking stuffers (from $2.99!) and gift wrap, specifically.
I"m not even kidding you when I say that Uncommon Goods has the most unique gifts around. Like, EPIC.
Holiday Shopping Tip #6:
Take Advantage of Free Shipping
Let's be real. We know online retailers add the cost of shipping in there somewhere, right? Sometimes they add a minimum purchase to qualify, or something similar. But as customers flocked to Amazon Prime's free shipping, online retailers were forced to take notice. The result? More and more retailers are offering free shipping and returns with no minimum purchase. Hooray! BTW, If you haven't signed up for Amazon Prime, yet, you might want to consider it. There's a 30-day free trial, and their same-day and two-day shipping will save you a whole bunch of running around this year. I couldn't live without it and especially appreciate how easy it makes sending things to my kids who live out of state. Also, it gives you access to tons of free Amazon Prime Videos (that's how I watched Downton Abbey!), free books and magazines on Amazon Prime Reading, and more!
For my comprehensive list of brands offering Free Shipping & Returns, click HERE.
I'd love to hear your best holiday shopping tips. Please share!
Monogrammed Layering Tee | NYDJ Skinny Ankle Jeans (Similar-w/o distressed hem) | Snakeprint Booties | Black Tassel Earrings (Similar) | Waterproof Lipstick

I love this whole outfit, but honestly, these snake print booties are giving me life! They're my favorite shoe purchase of the fall so far! The layering tee I'm wearing was gifted to me by Marley Lilly, and it comes in several adorable colors and patterns. I love the flattering longer length!

Friday's the BIG day! That morning, my newsletter subscribers will receive a secret password to allow them exclusive access to the Empty Nest Blessed Holiday Gift Guide for three days before it's available to the public on Monday, November 4! If you haven't joined my email list yet, you can do that HERE. (I don't want you to miss a thing! 😊)
Blessings,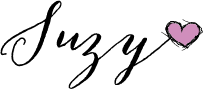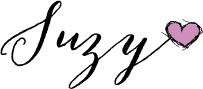 Photo by Megan Weaver.
P. S. Don't forget to pin this post on Pinterest for future reference!