As always, click any of the images (including the collage above) or the pink text links for more information!
It's been quite a month! From teaching a college class to going through a tropical storm, there hasn't been a dull moment! One of my favorite things about doing this post every month (besides the fact that you all tell me you love it! 😍), is that it allows me to look back and think about how much I've grown over the month. This one's been a doozy, all right!
What I'm Learning
Here's some good stuff you need to know.
Follow for "Food as Fashion" Fun
You absolutely must follow Gretchen Roehrs on Insta. Food is fashion for this artist, who uses real kale, lobster, croissants, chocolate, and more to "clothe" the couture-quality sketches she posts. 🍓🥦🍋🍇🥦 You will love this account, I promise!
How Do You Say…
Speaking of food, don't worry, you're not the only one who has no idea how to pronounce some of the hottest food around right now! I did some research so we could all be SO in the KNOW. 👍
Açai – "ah-sah-EE"
Beignet – "ben-YEY"
Bruchetta – "broo-SKET-tuh"
Charcuterie – "sharh-koo-tuh-REE"
Crudités – "kroo-di-TAY"
Espresso – "ess-PRESS-oh"
Farro – "FAHR-ro"
Freekeh – "FREE-kuh"
Gyro – "YEER-oh"
Jicama – "HEE-kuh-muh"
Niçoise – "nee-SWAHZ"
Pho – "FUH"
Quinoa – "KEEN-wah"
Turmeric – "TUR-mer-ik"
Need a Good Movie Suggestion?
My friend turned me on to agoodmovietowatch.com!🎥🎬🍿 It's a site that recommends "good" movies on Netflix, Hulu, Amazon. To qualify, the film has to have a viewer score higher than 70% on IMDb or similar and at the same time a critic score higher than 70% on Rotten Tomatoes or similar. Note: I cannot vouch for the morals or values in these movies! Do your research before viewing them! I like Plugged In for that kind of research.
Speaking of Movies…
Anyone besides me a sucker for those sappy, mostly formulaic Hallmark Channel Holiday Movies? 🙋‍♀️ Click HERE for a printable copy of this year's schedule (with 24 brand new movies!). Also, did you know that there's a Hallmark Movie Checklist App available in the App Store! Click HERE for more info. 🎄
What I'm Loving
Click any of the images in the collage above or the pink text links in the descriptions below for more information on any of these items. 💗
1. Perfect Plaid Topper – If you're like me, you're on the lookout right now for the perfect Thanksgiving outfit! I thought this open-front plaid topper was just the thing! Mine hasn't come yet, so I can't tell you if it fits TTS or not, but it comes in misses, petite, and plus, and the web page also gives length info. #sohelpful
2. Pioneer Woman Spoons & Scoops – Is it just me, or is the Pioneer Woman line at Walmart the absolute cutest? Like, I literally want everything! This 8-piece set of measuring spoons & scoops is only $13, compliments any decor, and would make an awesome holiday hostess gift! #weloveree
3. Squishable Comfort Food – First of all, let me say that that I am the worst! I keep giving you sneak peeks at all of the adorableness on the Empty Nest Blessed Holiday Gift Guide, and I'm so afraid I'm going to ruin all of the great surprises. (But never fear, there are nearly 500 items, so I think you'll be fine!) This 15″ stuffed and squishy avocado would be a fun gift for a grandchild, a whimsical throw pillow somewhere, or a gift for your BFF who loves guac!
4. Anti-Tarnish Tabs – We all have a friend who is always SO in the KNOW! For me, it's my friend, Tricia, who also happens to be the interior designer who helped me with my recent master suite redo! Every single time I'm with her, I learn something new and fabulous! Last time, she told me that she sticks a couple of these anti-tarnish tabs in with her silver flatware, serving pieces, and even jewelry, to keep them virtually tarnish-free. #whoknew #triciaknew
5. Velvet Leggings – I bought a pair of velvet leggings last year in early December, and absolutely wore them to pieces during the month! I wore them everywhere from the grocery store to a holiday party! You'll find several brands are carrying them this year, but believe me when I tell you that these from Spanx are the best! They'll hold you in, perk your backside right up, and camouflage anything that needs it! Y'all know I'm all about less expensive options, but in this case, I'm recommending that you go for the quality item because this is a true holiday classic that you'll wear for years. I ordered these from Loft (no shaping waistband, so caused muffin top), these from Target (thin & scratchy), these from Amazon (loose with no shaping), and these from QVC (warm, but again, no shaping). I was trying desperately to find you guys a cheaper alternative, but in the end, I have to recommend these from Spanx. They carry them in black at Nordstrom and at Spanx (in the three colors I linked below), with free shipping and returns, so there you go. #youcanthankmelater

6. Fierce Faith – If you struggle with anxiety, as I do, this book will be a big blessing to you! The author offers real, practical strategies for dealing with fear and anxiety, both the big issues and those little persistent nagging worries as well. #sogood
7. Precious Pearl Huggies – These sweet little pearl huggie hoop earrings are small—only 7/8″. (I'm wearing them in this Instagram photo so you can get an idea.) I love them because they easily dress up or down, and they make a big style statement without being big themselves. These would make a great gift or be the perfect complement to your holiday looks. #girlypearly
8. Perfect Layering Cami – My smart mother-in-law got me a long, layering cami like this one last year, and I love it so much, I just knew I had to find a similar one to recommend to you! This one's a stretchy rayon/spandex blend, and it's long (the small measures 28.5 inches), making it the perfect piece to wear under sweaters or sweatshirts. I wear mine when I want to wear leggings, but the piece I'm wearing as my top layer isn't quite long enough to cover my boo-tay. 😀 This one comes in black and white, in sizes XS-2XL, and is under $20! #closetmusthave

9. Outlast Lip Color – High-end product or low-end product, I hope you know by now that I really don't care—I just want it to work! 😊 This lip stain is the perfect example of a drugstore beauty product that works better than any high-end lip stain I've used. It stays on through meals, coffee, movie popcorn, or whatever! This fall, I'm wearing "Canyon" constantly with browns, golds, and orange tops, but if I'm wearing pink, purple, or blue, I'll switch over to "Natural Blush." The last time I ordered from Ulta, I bought "Ever-red-dy" to have on hand for the holidays! #itscheap #anditworks 🙌
10. Lash Primer – I'm the first to admit that I was a skeptic about lash primers, but an Empty Nest Blessed follower told me about this one, and now I'm a believer! This vitamin-infused primer not only nourishes your lashes and preps them for mascara, but it also has tiny micro-fibers in it that make your lashes look fuller and help them curl. Click HERE to read more about it! #beautyfind
11. White Packable Puffer – I wore a similar white puffer in the photos for this post. This ultra-light down coat comes in ten colors (click HERE to see them), stores in its own packable pouch, is machine washable, and the down filling will keep you toasty without the bulk on your next empty nester getaway! #winterwinner
12. UGG Wedges for the Win – If these snake print booties were my favorite footwear purchase of the fall, then these waterproof suede wedges are already the winners in my favorite winter footwear category! I've ordered them in this cognac brown and black! They have a 2.5″ wedge heel and that yummy UGG fleece on the inside. #theyfeellikeslippers

13. Blisters Be Gone! – This blister blocker stick would make the best stocking stuffer! It's infused with Vitamins A & C to soften feet while preventing blisters. (Not gonna lie, I had to use it when I was breaking in the aforementioned snake print booties!) Glide it over the area that is prone to blisters, and forget about it. #sofab
14. Agate Bookend – I love a big style statement that comes in at under $25, don't you? These pretty Agate bookends would look good holding up, well, books 📚, or alone sitting on an end or bedside table. They also come in a gorgeous green and a natural taupe/gray to suit any decor. And the best news, they're on sale this weekend for $18 each or $36.75 for a pair. Last year, I gave a pair to Bob for Christmas, and they look so studly in his study.  #sopitiful 🤣
15. Best Blanket Scarf – A blanket scarf is just about the perfect never-goes-out-of-style winter accessory, amirite? I already own the great-with-jeans camel plaid, but I think I need the green for a Game Day look! The orange plaid is perfect for fall, and this black one would be beautiful for the holidays. #givemeallofthem

Best Friday Sales
Did you know that there are six fewer shopping days between Thanksgiving and Christmas than there were last year? That means lots of brands are offering incentives to shop early! Every Friday, I try to round up the best sales of the weekend for you. Here are a few I'll be checking out this weekend.
ANN TAYLOR | 40% off entire purchase with code NEWRULES.
ANTHROPOLOGIE | Extra 40% off sale items.
CABANA LIFE | $https://rstyle.me/+B45gB6mXPpqQNX4IRt5pag20 off fall dresses with the code FALL20. This is my favorite spot for UPF 50+ clothing! I love their colorful and happy designs. (See today's Instagram post for an example!)
J.CREW | 35% off must-have styles with code WEARNOW. (Online only.)
J.CREW FACTORY | Up to 60% off all coats & $20 off $100 purchase with code YAYMORE. I think this neutral coat is so chic!
J. JILL | 30% off sale styles. I'm loving this fringe-trimmed & belted cardigan!
J.McLAUGHLIN | Flash Sale (online only) + up to 60% off sale styles.
KOHL'S | Extra 20% off purchase with code YOUR20 + extra $10 off $50 with code EXTRA10 + $10 Kohl's Cash for every $50 spent. Family jammies 30% off; $50 and under outerwear for men; $65 and under athletic shoes for all.
LOFT | 30% off full-price sweaters & outerwear; 40% off full-price tops & pants; 50% off full-price jeans & blazers. I'm swooning over this blush faux suede moto jacket (now 30% off).
MARK & GRAHAM | Up to 65% sale items! This is a good sale!!! It includes several items that made my gift guide like this charging bracelet, this clear tote, and this men's leather catchall.
MARLEY LILLY | Tons of monogrammed gifts now on flash sale! Get a FREE limited edition camo fleece pullover with a $100+ purchase and get a set of pave stud earrings with any size purchase with the code ML3925.
NORDSTROM RACK |  24 hour Longchamp handbag sale from 10/25 at 8 a.m.; women's coats & jackets up to 65% off; Diane von Furstenberg designs up to 55% off.
NYDJ | (Not Your Daughter's Jeans) Take 20% off entire purchase when you buy 2+ items. (Free shipping/returns.) This is pretty much the only brand of jeans I wear because I'm addicted to the way they lift and tuck everything! 😂
POTTERY BARN | Up to 40% off in their Annual Lighting Sale (includes holiday decor) & 25% off sitewide + free shipping with code HOLIDAY25.
TALBOTS | 30% off entire purchase with code FRIENDS. I think these faux fur collar down puffer vests are so cute because they have a cinched back waist for a flattering fit! 🙌
TORY BURCH | Up to 40% off (including this beautiful clutch/crossbody that would be perfect for the Holidays.
What's up for you this weekend? I'm headed home from our condo on Sanibel Island. I know it will be shocking to see the devastation in our neighborhood from the recent tornado. Please keep those who lost so much in your prayers, okay? 🙏
Be sure to head back here next week for Holiday Prep Week! On Monday, I'm sharing a post about three (easy) things you can do right now to prep for the holidays, and on Wednesday, I'm sharing some insider holiday shopping tips with you (including my favorite sites for shopping)! Then on Friday, November 1, I'm releasing the Empty Nest Blessed Holiday Gift 🎁 Guide exclusively for my subscribers! (So be sure to subscribe to my emails to gain early access!)
I'm SO excited!!!
Blessings,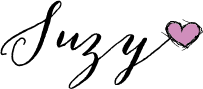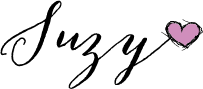 SHOP THE POST

P. S. Be sure to Pin this post on Pinterest for future reference! (And please follow Empty Nest Blessed while you're there!)