Once a month, I open up, give you a life update, and share my heart with you. I wish I could sit down and have coffee with each one of you, and we could have a good long chat in person. This is the next best thing! So, in the spirit of those old SNL "Coffee Talk" skits with Mike Myers as Linda Richman, let's have cawfee, and let's tawk! Here's what's on my heart this month.
Welcome to October's Coffee Talk! It's been a full month, and it's ending with a bang, for sure!
What's Up, Weather?
As I write this, I'm sitting in our condo in Sanibel Island, Florida. We arrived on Friday morning, and on Saturday, Tropical Storm Nestor arrived. (I kept calling it "Nectar," which Bob found hilarious. Once I got that corrected, my attorney son informed me that "Nestor" was actually the legendary wise King of Pylos described in Homer's Odyssey, which I found hilarious, because my son is one of the only people in the world who would know that! 🤣)
The storm raged for two days straight, and just as it was dying down on Sunday night, and we were watching the Dallas Cowboys destroy the Eagles, we got a text from our son, Weston.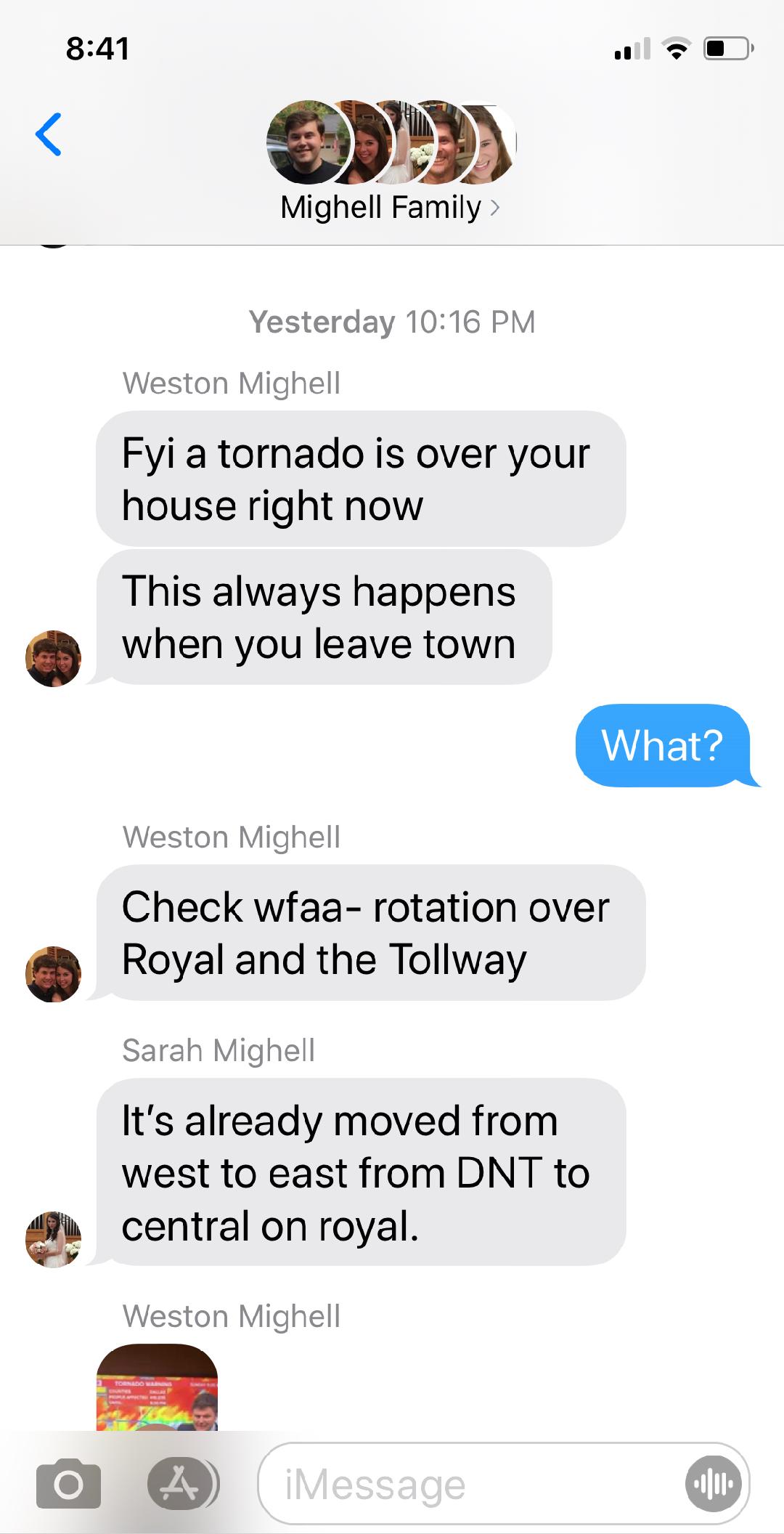 What??? Sure enough, an EF3 tornado tore through our Dallas neighborhood on Sunday night. Shockingly, as is often the case with tornadoes, the path of destruction was somewhat random. Our friends two streets south lost everything. Entire homes were decimated. Since we were in Florida, we had no idea what the situation was at our house.
After a late night spent checking Twitter and watching online video from our local Dallas TV station, daylight broke, and our son worked his way through the downed powerlines and streets closed by fallen trees to our house to check on things. Amazingly, we had lost power and had a few limbs down, but that's about it. #whoa #grateful
My heart just aches for those who lost so much. It's a great reminder that things can turn on a dime. Life is fragile! Not to be a downer, but if you think about it, we're just all seconds away from hearing that devastating doctor's report, getting the phone call that we dread, or having our homes destroyed by a catastrophic weather event.
Do you have an anchor that holds you fast in the storms of life? I pray that you do! For me, it's my faith in an unchanging, loving God, who never promised an easy life (in fact, quite the opposite—see John 16:33), but is about the business of conforming my heart (Proverbs 4:23) and mind (Romans 12:2) to His.
Cute for a Cause
We all know someone who is fighting or has fought the good fight against breast cancer. I lost one of my best friends to the disease when we were all in our thirties and moms of young kids. It was almost unbearable to suffer through that with her, and I still think of her almost every day. I promised her that I would always be faithful about getting my annual mammogram (which I did earlier this month) and that I would do what I could to help in the fight against this horrible disease.
Limited-Edition Move for Pink "Romy" sneakers

I've partnered with Easy Spirit this month on their #moveforpink campaign! They're donating 15% of the proceeds from these limited-edition Move for Pink "Romy" sneakers to benefit a fund supporting breast cancer research, education, and prevention. (Aren't these the absolute cutest shoes you've ever seen?!) 💗 You can read more about Easy Spirit's initiative HERE. #moveforpink
If you love these sneakers, and if you're a pink girl like me, you might want to check out the Lilly Pultizer "Pinking Positive" collection. Proceeds from the sale of designs made with this darling pink print will support the Breast Cancer Research Foundation (BCRF). I love that. #cutestclothesever #seriously
Walk Faster for Better Health
Speaking of health, did you see the study that came out of Britain earlier this year about how people who walk faster are more likely to live longer (regardless of their weight)? Researchers in the UK studied 474,919 people, and they found that those with a fast walking pace had a longer life expectancy across all weight categories! They defined "brisk walkers" as those who hit speeds of 3 mph — about 100 steps a minute. ("Brisk" sounds so British, amirite? 😄) "Slow walkers" walked between 1 mph and 2 mph, or just 50 steps a minute.
The lead researcher, Tom Yates, from the University of Leicester, said (Read this to yourself in a British accent just for fun!): "The findings suggest that perhaps physical fitness is a better indicator of life expectancy than body mass index. Encouraging the population to engage in brisk walking may add years to their lives."
Always a fast walker, I have been using this as an excuse to leave poor Bob in my dust. He is just about over it and is all 🙄 when I take off at a "brisk" pace 🤣! Honestly, I have been just about insufferable now that I have medical proof that faster walking is the best way to go. 😆 If you hear that our marriage is in trouble, now you know why.😂
Pink & White Gingham Sports Bra | Pink & White Gingham HIgh-Waist Leggings | Packable Down Puffer Jacket (Less expensive option HERE) | Limited-Edition Move for Pink "Romy" sneakers | Apple Watch | Faux Pearl Stud Earrings | Waterproof Matte Lipstick in "Latte Confession"

Is it bad that I planned this entire look around these sneakers? Hahaha! Seriously, though, I thought this pink & white gingham sports bra and legging look was perfect to highlight October's focus on Breast Cancer awareness. 💗 The sneakers come in at under $70, which is a great price for leather walkers with Easy Spirit technology built right into them. Also, they come in wide and narrow widths, which made this wide-footed girl super happy!
I'll be back later this week with October's SO in the KNOW post! Then…(drumroll, please!), next week we're kicking off Holiday Prep week here on Empty Nest Blessed! 🎄 On Monday, I'm bringing you a post on three (easy) things you can do right now to get ahead for the holidays, and on Wednesday, I'm sharing my insider Holiday shopping tips with you! On Friday, November 1, I'm releasing the Empty Nest Blessed Holiday Gift 🎁 Guide exclusively for my subscribers! (Everybody else will get access on Monday, November 4. 😏)
The gift guide is full of nearly 500 items for everyone on an empty nester's shopping list! I've got unique and fun gift ideas for everyone from your senior adult parents to your grandkids and your precious puppy. (And everyone in between!) You're not going to want to miss it, so if you haven't signed up for my newsletter yet, be sure to do that right HERE!
Blessings,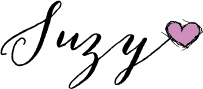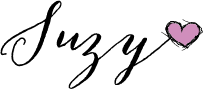 Photos by Megan Weaver.
P.S. Be sure to Pin this post on Pinterest for future reference! (And please follow Empty Nest Blessed while you're there!)