Y'all had such a great response to my first Splurge and Save post that I'm back with another designer dupe post! (BTW, thank you for that response! I love doing light and fun posts like this that you enjoy!) Oh, and this is a good one, if I do say so myself! You can click the collage above for more information on anything you see there (but know that there's lots more in the boutique I've curated for you at the bottom of this post).
Designer Dupes: Are These Ille
gal Counterfeits?
This post is full of designer dupes, or knockoffs, of a higher-priced designer or brand-name item. These are not counterfeit items! If they were, they would have copies of a brand or designer logo or symbol, and by promoting the purchase of counterfeit goods, I would be taking money out of the hands of legitimate businesses. I wouldn't do that!
The designer dupes in this post are similar items that resemble the original item closely. They don't have the exact design or the manufacturer's distinctive marks, and it's not illegal to make or sell them. For example, the (pre-owned) designer tote bag featured at the top of the collage above features the designer logo. The dupe? While the design is very similar, there are no designer brands, logos, or markings.
Y'all, I'm the first one to admit that I love a good designer bag! That said, I never pay full retail price for them. (To read my post on how (and where) to score a designer bag for less, click HERE.) But that said, it's fun to snag an inexpensive dupe sometimes and fool everyone! Right?
Designer Dupes: What About the Quality?
Let's be real. You can't expect the quality of a knockoff to be the same as the quality of the designer's original. But that may be okay with you! Expect to see different materials, less durability, and know that it may require more maintenance on your end. For example, the designer diamond initial pendant featured in the collage above is made of 18k white gold. The dupe? Although nearly identical, and also featuring diamonds, it's made of sterling silver. That means it will periodically need polishing to remove tarnish and you can't pop it into an ultrasonic jewelry cleaner to remove body oils and sunscreen before you wear it. But, again, that may not matter to you. 😀
Designer Dupes: Splurge or Save? You Decide!
I've pulled together some of the best designer dupes I could find on the web in the boutique at the bottom of this post. Many of them are virtually indistinguishable from the originals and others are merely similar! This time, I pulled a few home goods (like this designer throw pillow vs. its much-less-expensive dupe). I also pulled a beauty device, in which the latest model is $269 and the one from just a few years ago (same manufacturer) is only $26.99!
I also snagged some trendy jewelry (like these designer safety pin earrings vs. these knockoffs) and fashion items. In the case of faux leather leggings, I've even got three options: the designer leggings, a mid-priced alternative from the designer's own knockoff brand (!), and these designer dupes from Amazon!
Click any of the items on the collage at the top of this post for more information. In the boutique below, hover over the items for pricing and click for more details.
Blessings,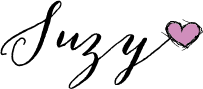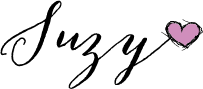 P.S. I hope you found some great things! You might want to pin this collage to your Pinterest page for future reference. (And while you're there, I'd love it if you'd follow Empty Nest Blessed!)