Once a month, I open up, give you a life update, and share my heart with you. I wish I could sit down and have coffee with each one of you, and we could have a good long chat in person. This is the next best thing! So, in the spirit of those old SNL "Coffee Talk" skits with Mike Myers as Linda Richman, let's have cawfee, and let's tawk! Here's what's on my heart this month.
Is it fall yet? 🍁 I'm sure some of you up in the north are feeling cooler temps, but down here in the south, we're still sweltering and soldiering on in our fall clothes trying to look and act cooler than we feel!
You probably have no idea, but when I do my monthly photoshoots, we usually shoot about seven outfits in about two hours. I change in my car, which is no easy trick when it's in the 90s and I'm trying to get skinny jeans on and off my body! Oh, take it from me, it's super glam! 🤣 We usually start at about 8 a.m., so it's an early morning for this girl! It takes time to tame my curls and get my makeup looking decent! 😃 It's a fun part of my job, but just know that the "glow" you think you see on my face is usually sweat! Hahaha!
Let's chat, shall we? Here's what is on my mind and in my heart this month.

Suzy's Teaching College 🤣
I don't talk about it on here very often, but I do quite a bit of speaking! I usually get asked to speak to high school PTA groups, YMSL moms groups, church groups, or that type of thing. Most of the time they want to hear about how to prepare for the empty nest, how to get their kids ready to leave the nest, or how they can begin to think about what they want to do as empty nesters. It's one of my favorite things to do! (If you're interested in having me come and speak to your group or you're just curious about the topics I speak on, click HERE for more info.) For me, talking to a group of moms is kind of like getting together with friends for a chat—except that I get to give them advice! (Hahaha!) I'm talking about topics I know well and have experience with, so it doesn't really feel like teaching per se.
Do you see where I'm going with this? 😬
Back in August, you may remember the Instastory where I let my followers vote on which of four dresses I should wear to an upcoming wedding. I wrote a post about it, shared the pros and cons of each dress, and told you which dress I chose, and a little bit about the wedding. (You can read that post HERE.)
At dinner during the wedding reception, we were seated at a table with a marketing professor from Baylor University, where I went to college. He and I struck up a conversation about how blogging, Instagram, and Influencers have changed marketing in the past 20 years. Before I knew it, we'd exchanged cards, and he promised to follow up with an invitation to teach his class one day in the fall. Honestly, I never thought he would follow up with me, but follow up he did! In mid-October, I'm going to be teaching three sections of a marketing class at Baylor! I'm working feverishly on my talk and petrified that these college students will not understand why he basically brought in their mother to teach them! 😂 Please pray for me! 🙏 #notevenjoking

Empty Nest Blessed is Hiring!
The fact that I need help here at Empty Nest Blessed has been a gradual revelation. As things have grown (which I am so grateful for!), they've gotten busier than I can handle on my own! There are so many things I want to do, and I want to do them all with excellence because that's what I think you deserve! But there are only so many hours in the day! I haven't been sleeping well because I've been waking up in the night with my mind racing over not only my to-do list but also my "possibilities" list. Does that ever happen to you?
Here are some things I want to do that I haven't had time, the expertise, or sometimes even the confidence to do:
Improve my Pinterest page and develop a growth strategy. (A whopping 51% of visitors to Empty Nest Blessed come from social media, and of those, 96 % come from Pinterest!)
Improve and expand my Amazon page.
Provide more content on Empty Nest Blessed. (i.e. more posts)
Expand into IGTV and YouTube. 😲
Develop a year 'round gift guide. (I've had tons of requests for this! In fact, the number one thing people search for in my search engine is "gift ideas for young adults.")
Develop relationships and collaborations with brands that could result in discounts and deals exclusively for Empty Nest Blessed readers. (To see the list of deals I've already managed to negotiate, click HERE.)
Produce a weekly newsletter for opt-in subscribers with exclusive content.
And more!
If you or someone you know would be interested in working with me, you can find an expanded job description HERE.
UPDATE: I'm thrilled to report that this position has been filled! Many thanks to those who applied!
What I'm Working On for ENB
It may seem early to you, but I'm working hard on my Holiday Gift Guide right now! Every year, there are lots of holiday gift guides out there, but I don't think any of them are customized just for empty nesters like mine are! It's such a labor of love for me to put this together because I believe that a well-selected gift is a tangible way that we show our precious ones how much we love them. Being empty nest blessed means you may be a part of the sandwich generation—you have young adult kids; you may have senior adult parents; and, if you're really blessed, you have grandkids and pets as well! My gift guide will give you ideas for all of those groups, and more. One of my primary love languages is gift-giving, and I'm one of those crazy people who really does think about and shop for the holidays all year long. I've been carefully curating this content for months—just for YOU!
Got a great gift idea that I need to include in my Holiday Gift Guide? Leave me a comment or email me and let me know!
Before we head into holiday content, I've got several things I want to cover here on ENB! Here are some things I'm planning to write about in the coming weeks.
15 Ways to Save Money in Your Empty Nest
The Half-Tuck and Beyond | Style Tricks You Need to Know
DIY Nails: How to Do Your Own Gel Manicures at Home (I've been doing mine for a couple of months now!)
Splurge or Save? | Dupes & Knockoffs You Won't Believe
Dallas Visitor's Guide (I've had several requests for this!)
Make Over Your Man | What's In & What's Out for the Guys in Your Life
Beyond Brushing | The Surprising Link Between Oral Hygiene & Overall Health
Got something you want me to write about in the near future? Leave me a comment or email me and let me know!

Reader Questions
I took to my Instastory earlier this week and told my followers they could ask me anything! I don't have room for every question, but here are a couple of the things they wanted to know.
You told us in the post about your master bedroom re-do that you were in the process of redecorating your beach condo! Will there be a post on that in the upcoming weeks? – Janelle
Hi Janelle! Thanks for asking! I'm actually headed to my beloved island later in October to stay at our condo. I love Florida in October because it's cooler and there's less humidity! I'll be sharing iPhone photos of the new decor on my Instastory for sure, and when I can get professional photos done, I'll do a post on Empty Nest Blessed as well!
I love your style, but I haven't seen as many of your posts on Instagram. Have you slowed down on your posting and decided to focus on things besides fashion? – Jennifer
Hi Jennifer! Thanks for asking! Fashion is only one of the topics I write about on Empty Nest Blessed, for sure! (Click HERE to see the others.) Instagram is a visual, photo-heavy platform, and fashion is one of the main topics my followers ask me to cover. I use Instagram and my page on the LiketoKnow.it app to do that, as well as to promote posts that you'll find on emptynestblessed.com. One of the interesting things about social media is that once I put content out on either Facebook, Pinterest, Instagram, or Twitter, I have very little control over who sees it. Each platform utilizes complex algorithms to decide who will see posts and when. I use analytics to try to maximize my exposure by posting at times when my followers are on the platforms, and I do my best to put good content out there, but that's the most I can do! If you don't see my posts as often as you'd like, you can try going to my profile page and liking and commenting on my last few posts. That tells the algorithm that you like my content, and hopefully, then you'll begin to see more of it in your feed. And if you want to make sure you don't miss a thing, you can always follow me on the LiketoKnow.it app for fashion content and subscribe to the Empty Nest Blessed email list! (BTW, email subscribers get early access to the Holiday Gift Guide, so that's fun!)

Gold Grommet Trim Back-Tie Top | Gray Ankle Jeans | Peep Toe Snake Embossed Pumps | Snake Clutch/Crossbody | Snake & Silver Earrings |  Apple Watch | Lipstick (Latte Confessions) | Gel Nail Polish (Need a Tan) | Toenail Polish (Darjeeling Darling)

Weekend Sales
It's Friday, so that means I'm giving you the lowdown on what I consider to be the very best sales of the weekend!
CHICO'S | 40% off one already reduced item & 50% off two or more already reduced items. Plus, text JOIN to 57705 to save 10%.
J.CREW | 30% off entire purchase (including new arrivals) + 40% off fall favorites with code TGIFALL.
J.CREW FACTORY | 60% off styles for all (prices as marked). Extra 40% off clearance with code YAYFALL. J.Crew Rewards members (free to join) get an extra 20% off $100+ purchase with code GOREWARDS. This sale includes the tie-neck leopard print blouse I featured in this post and this adorable tie-neck dress.
LOFT | 40% off full-price tops & sweaters.
MICHAELS STORES | 40% off fall decor. I've been getting lots of questions about my fall decor (including a funny one asking me if I knew how to keep squirrels from eating pumpkins!). Michaels is my go-to spot for artificial pumpkins (so the squirrels don't eat them!) and everything else that gives me the fall feels. I always order online, because you never know what's in stock in stores.
NORDSTROM | Bonus points event! Members earn 5 points per dollar spent. Cardholders earn 10 points per dollar spent. These points add up to cash you can spend later.
SHOPBOP | 20% off orders under $500, and 25% off orders over $500 with code STOCKUP. This is an incredible sale for discounts on designer pieces! (To see if they carry your favorite designer, click HERE.) Ends Friday night at midnight, so shop now!
TALBOTS | 25% off your entire purchase during their Anniversary Sale. (Prices online reflect discount.)
TORY BURCH | Take 25% off $200+ and 30% off $500+ with code FALL.
Is there a brand you wish I would include in this list? Leave me a comment or email me and let me know!
Got big weekend plans? If you're looking for something special and fun to do, I would highly recommend the Downton Abbey movie! I somehow talked Bob into seeing it on our date night this week, and we both loved it! We're headed down to Waco on Saturday to watch the football game from a very special location! Follow my Instastory to see where we are and what we're doing!
Blessings,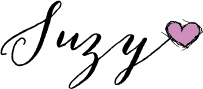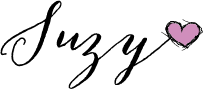 Photos by Megan Weaver.