As always, click any of the images (including the collage above) or the pink text links for more information!
As an empty nester, you don't want to get "stuck." You've gotta keep learning and growing! Here's what I'm learning and loving in the #emptynest right now.
It feels like it's been a long time since I've shared a SO in the KNOW with y'all! In fact, I realized when I got started on this one that I hadn't actually done one since July! 😮 I'm not sure how August escaped me, but there it is! With two months worth of learning and growing in the empty nest, I've got lots to share with you today!
What I'm Learning
Here's some good stuff you need to know.
Books That Benefit and Bless
Read any good books lately? Once you're finished with them, consider passing them on to others. Here are some ways you can.
Beyond Skim, 2% and Whole
Did you know that Americans are drinking 40% less milk than they did in 1970, according to the U.S. Department of Agriculture? Meanwhile, sales of non-dairy beverages have grown 63% since 2012! Non-dairy milk promotes easier digestion, has less saturated fat than whole milk, and is cholesterol-free. That said, use caution, because some nondairy alternatives also have less protein, calcium, vitamins, and minerals than cow's milk, so make sure your choice is fortified and watch out for added sugars! Here are your options and the best uses for each.
Almond: Best for cereal, blended drinks.
Coconut: Best for coffee, savory cooking.
Flax: Best straight up. (This is the one I drink!)
Hazelnut: Best for cereal.
Oat: Best for coffee and pancakes.
Pea: Best for smoothies.
Rice: Best for cereal.
Soy: Best for smoothies and coffee.
Walnut: Best for coffee and oatmeal.
Dear Abbey
Are y'all as excited about the new Downton Abbey movie as I am? I'm working hard to get Bob to go with me, but so far no luck. 😕 (I can't imagine why! 😂) That's okay, a solo movie outing means more popcorn for me! 🍿
Dyson Makes Good
Everyone knows that Dyson makes great vacuums. But they stand by their products in an impressive way. When my beloved Dyson Big Ball upright vacuum proved to be virtually impossible to push on the plush carpet we installed as part of our master bedroom re-do, I called Dyson to see if there was anything I could do. (BTW, I couldn't remember where I'd purchased the machine, and certainly had never registered it for warranty purposes.) Dyson was ah-mazing. They told me the suction was just a little too strong for our new plush carpet and a cannister vac would probably be better. They sent me a postage-paid label to take my old vacuum to the UPS Store, where UPS packaged it and sent it back to Dyson. Three days later, a brand new Dyson Big Ball Canister Multifloor Vacuum appeared on my porch! Wow! #dysoncustomerforlife

What I'm Loving
1. Open Front Leopard Cardi – I told y'all back in my 2019 Fall Fashion Trends post that even though we see animal prints every fall, this year they're bigger than ever! I think this cardi is just about the perfect layering piece. The best thing about it? It comes in a whopping 13 color and pattern varieties. (And did I mention it's under $30?) #cheapchic

2. Portable Power Bank With Built-in Charger – This little charger has three different cables, enabling it to power up the vast majority of electronic devices! My favorite thing about it is that it charges right in the wall! #handydandy

3. Rapid Egg Cooker – It's no secret that eggs are an inexpensive, healthy source of protein. Bob and I love eggs cooked any way at all! When I found this highly-rated, inexpensive electric egg cooker that can make hard-boiled eggs, poached eggs, scrambled eggs, or omelets, we were all about it! I wanted to get it in a fun color like yellow or green, but Bob put his foot down! 🦶 #wegottheblackone 🖤

4. Blooming Lollipops – This might just win the award 🏆for the most clever gift I have ever seen! Featuring eight botanical flavors (like lavender-lemongrass and strawberry-basil), these lollipops have seeds in the sticks. Once you finish the lollipop, you plant the stick, and it grows one of the ingredients in the lollipop! #genius
5. Avocado All-in-One Tool – In July's SO in the KNOW, I shared the (formerly) secret Chipotle guacamole recipe! Afterward, an Empty Nest Blessed reader told me about this nifty little avocado splitter, pitter, and slicer! It's fantastic, and pops right into the top rack of the dishwasher for cleaning! #guacforever
6. Perricone MD No Makeup Eyeshadow – I may be late to the game, but I've just recently discovered the Perricone MD No Makeup line of makeup! I actually backed into the discovery when I was looking for a no makeup eyeshadow that wouldn't crease and could be used on its own or as a primer. I'm one of those people who believe that the older a woman gets, the less makeup she should wear, and I love an eyeshadow look that's simple and lets the eyelashes do the talking! (My lashes are so long and full now, thanks to my twice-daily use of this serum!) This eyeshadow covers up uneven tone and texture and makes my eyelids look smooth. I wrote a little more about it in my recent post on Three New (To Me) Beauty Products I'm Loving Right Now. Have you tried this line? If so, would you please leave me a comment and let me know? I'd love to know what you think because I want to try other Perricone MD No Makeup products and the entire line is on sale at Ulta right now! #theeyeshaveit
7. Catalina Crunch Cereal – Oh, hooray! 😀 I think we've found it, y'all. Really. I think we've found the holy grail of cereal. Catalina Crunch makes cereals that are:
Keto-friendly
Gluten-free
Dairy-free
Nut-free
Sugar-free
Low Carb
Vegan
Non-GMO
Contain no artificial ingredients
DELICIOUS!
How do they do it? With a blend of seven plant proteins and fibers. (The fiber keeps you full longer! 👍) If you order, I highly recommend you get the variety pack the first time so you can try several flavors! You'll get four 9 oz. pouches—one of each flavor of cereal they make. (Dark Chocolate, Honey Graham, Cinnamon Toast, and Maple Waffle. 😋) This discovery has me so giddy 💃 that I reached out to the company, and I managed to score an exclusive discount code just for Empty Nest Blessed readers! Use the code EMPTYNEST_10 at checkout for 10% off your entire purchase! (All orders ship free.) For more information, click HERE. #ifeellikeakidagain
8. iPhone + Apple Watch Charging Stand – Those of you with sharp eyes noticed this cute pink aluminum charging stand on my bedside table in my post about our empty nester master suite re-do! You can see the stands for the phone and watch, but there are also three USB ports in the back too! (So you can actually charge five devices at a time.) My favorite thing about it is that all of the cords are encased inside the stand for a sleek, clean look. It comes in three color options. #guesswhichcolorigot

9. Bejeweled Statement Earrings – I've been eyeing these babies for a while now, but last week I finally pulled the trigger. When they arrived, I was so impressed by the quality! They're dupes of this pair of $65 earrings, and they're on sale this weekend! If you've never been brave enough to try statement earrings (that was me for a longggg time), I urge you to give them a try. You'll be surprised at what they do for your state of mind! These happy earrings instantly put me in a good mood! #makeastatementwithoutsayingaword
10. 2-in-1 Boosting Eyeliner & Serum – This liquid eyeliner is infused with a lash boosting serum to nourish & condition your lashes. That's a twofer shot of wonderfulness in my book! And guess what? It's on BOGO 50% off right now, making it a great deal!
11. Dog is Love – I haven't talked about it much on here, but we lost our precious Sheltie just after we became empty nesters. Honestly, between empty nest grief and losing our beloved family dog, we had a couple of really tough months. We haven't been able to bring ourselves to get another dog, but we've finally gotten to the place where we can actually entertain the thought of it. I haven't read this book, but I've heard the most wonderful things about it. Written by a canine behaviorist, the book explores the very the heart of the human-canine relationship. (Spoiler alert: Your dog really does love you. And it's not just because you're the one dishing out the food!) 🐶 #puppylove
12. Runa Tea – Since the tannins in normal tea trigger migraines for me, I drink this even-better-for-you guayusa leaf tea every day instead! It has a unique balance of caffeine, polyphenols, and L-Theanine to provide a boost of energy, and focus—without the crash typically associated with coffee or green tea. It's been a game-changer for me! #healthyfuel
13. Popcornopolis Caramel Popcorn – This is the sweet treat I crave every autumn. (Okay, let's be real. I crave it all year 'round! 😂) In fact, it's what Bob gave me for my birthday this year! It has a six-month shelf life, so I'm planning to share it with family and friends all through the holidays. Er, if there's any left…😋 #doubtful
14. Fun Fall Top – I challenge you to find something that evokes autumn more than this darling bell sleeve top! I just ordered it in orange, and I love the longer length! I ordered my regular size, but it's made with a touch of spandex, so order a size up if you want a looser fit. And if you're not as monogram crazy as I am, you can order it without personalization. #ifitmovesmonogramit

Best Friday Sales
Every Friday, I try to round up the best sales of the weekend for you. Here are a few I'll be checking out in the next two days.
BARE NECESSITIES | You might remember that I mentioned this site in my Six Surprising Reasons You're Not Sleeping Well & What to Do About It post earlier this week. It's my favorite source for the Karen Neuberger moisture-wicking pajamas that Oprah and I both love. 🙌 Several darling styles are on sale right now! You can see them HERE.
GAMEDAY COUTURE | The cute site I linked to in my Game Day Looks to Make You Stand Up & Cheer post is having a mid-season sale! Take 30% off some darling game day looks with code FALL30.
J.CREW | I think J.Crew is absolutely killing it this year! Take 30% off women's wear-to-work styles + 25% off full-price styles with code THATWORKS. I just bought this dress to wear with bare legs and booties now, and my beloved Spanx faux leather leggings & boots later! |
NORDSTROM | Tons of new, wear-now markdowns were just added to their sale section. Check out this Wubby Fleece Pullover that was finally restocked after flying off the shelves during the Anniversary Sale. And how about this beautiful wool blend black coat? Remember to go to the left side of the page and filter for size, category, etc. It will make your shopping so much more time-efficient!
TUCKERNUCK | Some summer styles and some wear-now styles included in this sale!
ULTA | It's the last two days of Ulta's 21 Day's of Beauty Sale! Check out the deals HERE and snag your $3.50 off $15 coupon HERE.
What's up for you this weekend? We're headed to Long Cove with our son and daughter-in-law, and we're so excited! We'll be boating, golfing, fishing, and lots more. Be sure to watch my Instastory for all the fun!
Blessings,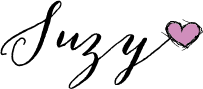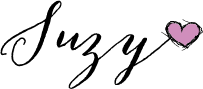 SHOP THE POST

Be sure to Pin this post on Pinterest for future reference! (And please follow Empty Nest Blessed while you're there!)