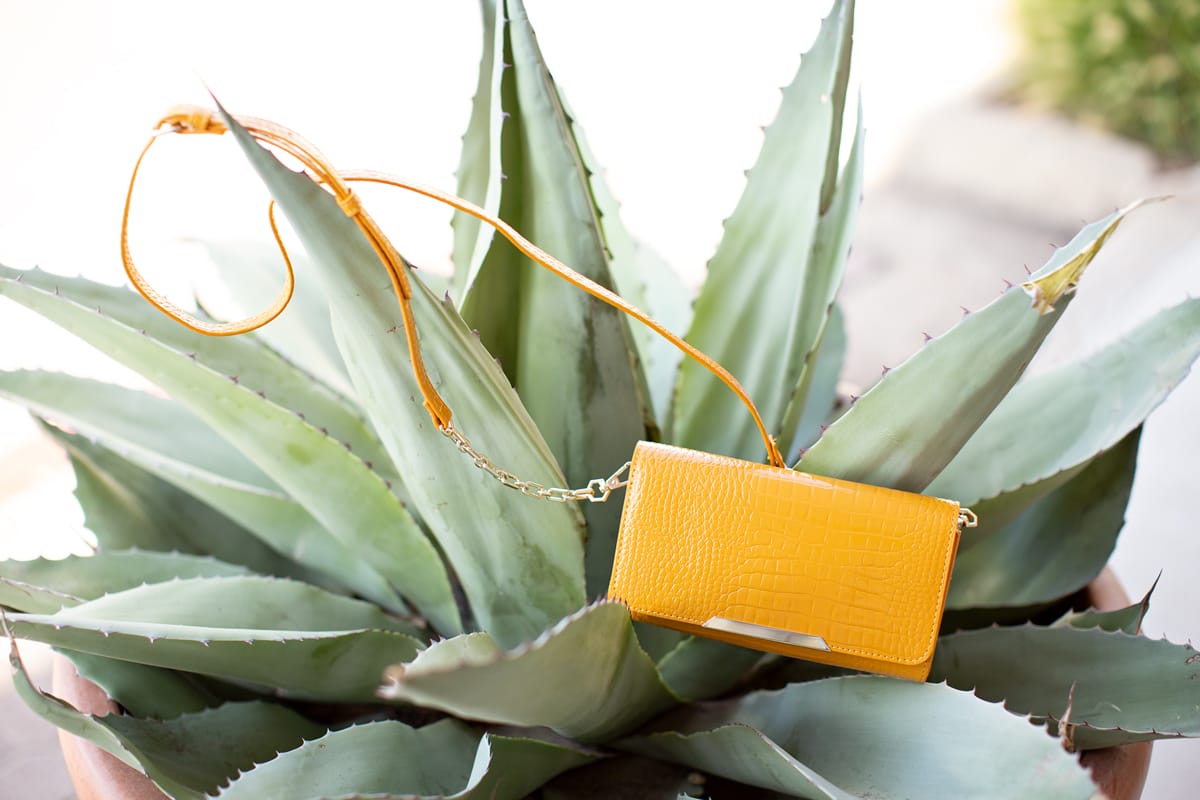 I'll admit it, I'm a sucker for a good accessory, and the 2019 fall shoe & accessory trends offer lots of great options! When it comes to updating your existing wardrobe, sometimes just adding the right accessory is all you need! Today I'm running down the 2019 shoe & accessory trends just for you! We're going to have you all set for fall, y'all! 🙌
You'll see many of the trends I covered in my 2019 Fall Fashion Trends post reflected in the shoes & accessories in this post. Look for animal prints, snake, as well as green and yellow (the hot colors for fall).
Many of the items I've linked to in this post are on sale this weekend, so if you see something you like, click through on either the pink text links or the images for more information. (And for a full list of the best Labor Day Weekend sales and the discount codes you need to save even more, click HERE.)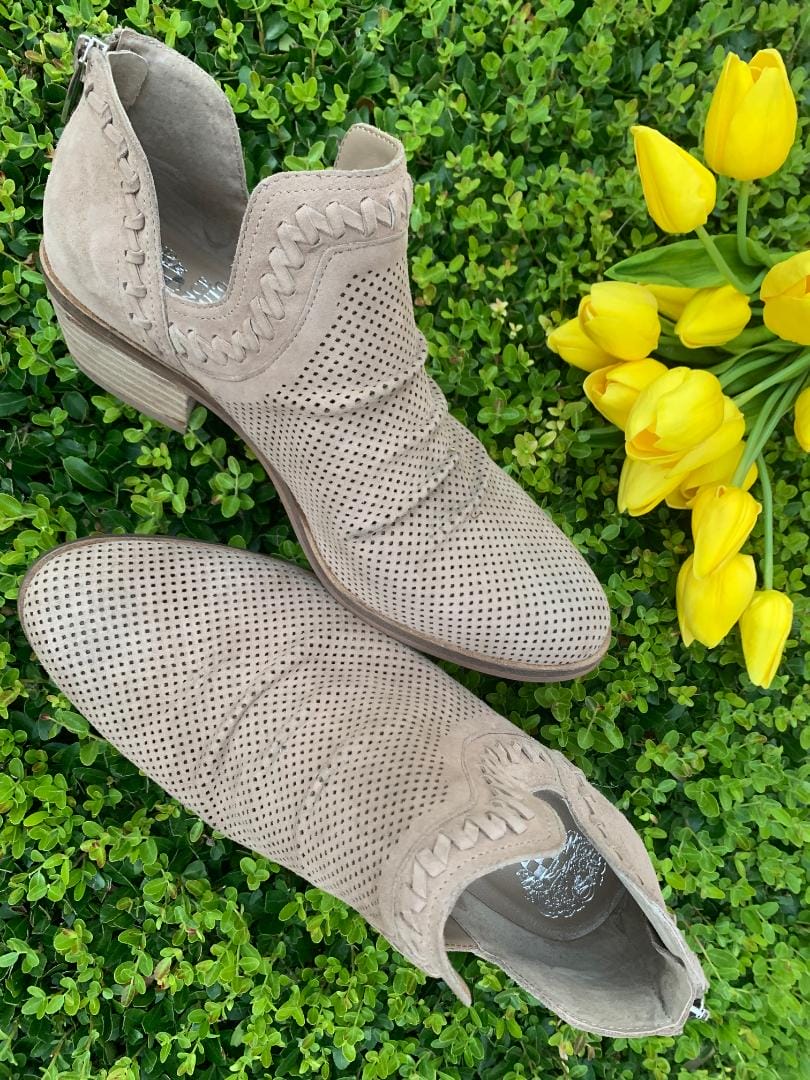 Exposed Ankle Booties (With an almond-shaped toe—instead of pointy-toe—and available in seven colors)

2019 Fall Shoe & Accessory Trends: What's Still in Style

One of my favorite shoe brands for women over fifty is Sam Edelman for flats, pumps, boots, and booties. I get that it can be intimidating to order shoes online, so I recommend ordering from brands like these that offer free shipping and returns.
For a more comprehensive list of brands that offer free shipping & returns, see this post.
The Kitten Heel is the Cat's Meow
I hear from so many women who say that they can't wear heels anymore. I get that! As we age, our feet change. One of the big things that happen is that we lose some of the fat padding on the soles of our feet, potentially making heels uncomfortable! If you thought your days of wearing heels were over, I want to encourage you to give kitten heels a try! You might be in for a surprise.

(Ankle) Strap It On and Go
The ankle strap is a cute look that comes in a variety of styles!


Ruffled Ankle Bootie (5 color choices) | Crossbody Clutch (3 color choices)
Don't Do Get Ruffled
Always a sucker for a good ruffle, your friend Suzy is all about this girly trend! Look for ruffles on sneakers, booties, mules, and more!

Walk on the Wild Side
You'll see plenty of animal print and snakeskin shoes, boots, and booties this year. My favorite way to wear them? With an otherwise monochromatic outfit, so they get the attention they deserve!

Menswear (Big Sigh…)
Suzy translation: UGLY. I'm sitting this trend out, just so you know. 🙄😬😂

It's Rude to Point
Well, it does seem rather rude that almost every shoe out there right now has a pointy toe! I've tried on bunches, though, and I'll tell you this: some of them don't feel bad! (And I'm the girl with wide feet!) Today's pointy-toe shoes are cut differently from the pointy-toe shoes of the past. Generally speaking, they're wider in the toe box with a more subtle and graduated point. (Also, wearing flats or kitten toe heels can help because your toes are not squished forward.)

D'Orsay, What
D'Orsay shoes have cutaway sides, revealing the arch of the foot. This season, you'll see d'Orsay pumps and flats. I love this ever-so-slightly-sexy style! 😱🤣


Floral Shirtdress | Lace-Up Sneakers

Sneaky Sneakers
Whether lace-ups, slip-ons, or fat-soled, this fall has firmly cemented the sneaker as a staple of every woman's shoe wardrobe. #praisehands 🙌

SHOP MY 2019 FALL SHOE TRENDS BOUTIQUE
(Click on any image for more information or to shop.)

Croc-Embossed Crossbody Clutch | Suede & Croc-Embossed Pumps

An accessory is a perfect way to work in a trend that you might not want to wear elsewhere on your body! I'm talking about something like a color that's big but doesn't flatter your skin tone, for example. Dontcha just love a well-placed accessory? It can totally change up an outfit!
Look for accessories to reflect the fall fashion trends I told you about in this post. That means you'll see lots of animal prints (especially in calf hair), snake, and stripes! Also, look for accessories in the hot colors for fall: yellow and green.
Belt It, Baby
I've bought belts at lots of places, but one of my favorite places to buy them is Target! I recommend you order online, though, because the size selection in the stores can be spotty.

Handbag Heaven
The two hottest handbags of the moment are the crossbody camera bag and the clutch. I recommend that you look for a clutch that comes with a removable/adjustable chain (like this one that I own), so you can also carry it as a crossbody, shoulder bag, or even a wristlet. If you're straight-up looking for a crossbody, know that the camera bag will hold more than the clutch. (I carried this camera bag all over Greece on our cruise this summer.)

I'm With the Band
From headbands to hair bows and turbans to tie-it-all-up skinny scarves, chic hair accessories are having a heyday! (BTW, in a carry-over from spring, wearing a skinny scarf around your neck as a neckerchief is an on-point look as well.)


Blue Chambray Dress (only $20.97!) | Personalized Necklace | Earrings | Earring Jackets

Make it Personal
Personalized jewelry is big this year. Whether you're wearing your initials, your monogram, or your name, look for this trend everywhere. You should know that the big look with young moms is to wear the initials of their kids on layered necklaces or bracelets. Also know that if you try to do that with your adult kids' initials, they will not be amused 😒 and will quite possibly die of embarrassment 😳. The same goes for wearing your husband's initials. (Ewwwwww…🤢) Don't even think about it.


Green Maxi Dress | Denim Jacket | Animal Print Wedges | Camera Crossbody Bag | Safety Pin Earrings | Tory Burch Logo Station Necklace

Safety First
In an admittedly weird trend (that I somehow love!), safety pin earrings have burst onto the scene in a big way! I'm wearing this pair in the photo above, and I must admit, they make me feel kind of edgy! (I'll wait while you stop laughing 🤣.)

Cuff Her, Officer
Speaking of edginess, ear cuffs are coming into their own in a big way. You don't need to pierce your ears, but you can expect to get comments from your kids if you embrace this trend. Also, I'm pretty sure if I wore one of these, my 84-year-old mother would ground me, just sayin'. If you like them, I hope you go for it!

I Heart You and Hug You
Hearts are popping up on everything! From skinny scarves to necklaces, earrings, and bracelets, this is one trend I'm sure we can all agree is pretty sweet. While we're talking about affection, smaller hoop earrings, called "Huggies," have emerged as a wearable trend for women of all ages and stages as well. I know lots of you never hopped on the statement earring trend because you felt funny in giant Beyonce-esque hoops. I get it! Hopefully, Huggies will make hoops wearable again!

SHOP MY 2019 FALL ACCESSORIES BOUTIQUE
(Click on any image for more information or to shop.)

Have fun with your accessories this fall! (And maybe even get a little bit edgy! 😉)
Blessings,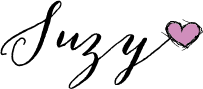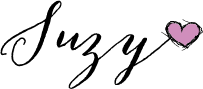 SHOP THE POST

P.S. Did you know that my email subscribers got early access to this post? If you haven't already, you might consider signing up for my email list so you don't miss a thing! I send emails out 2-3 times a week, and of course, you can subscribe at any time if you get sick of me! 💗
P.P.S. Feel free to Pin this image on Pinterest for future reference! (And please follow Empty Nest Blessed on Pinterest while you're there!)