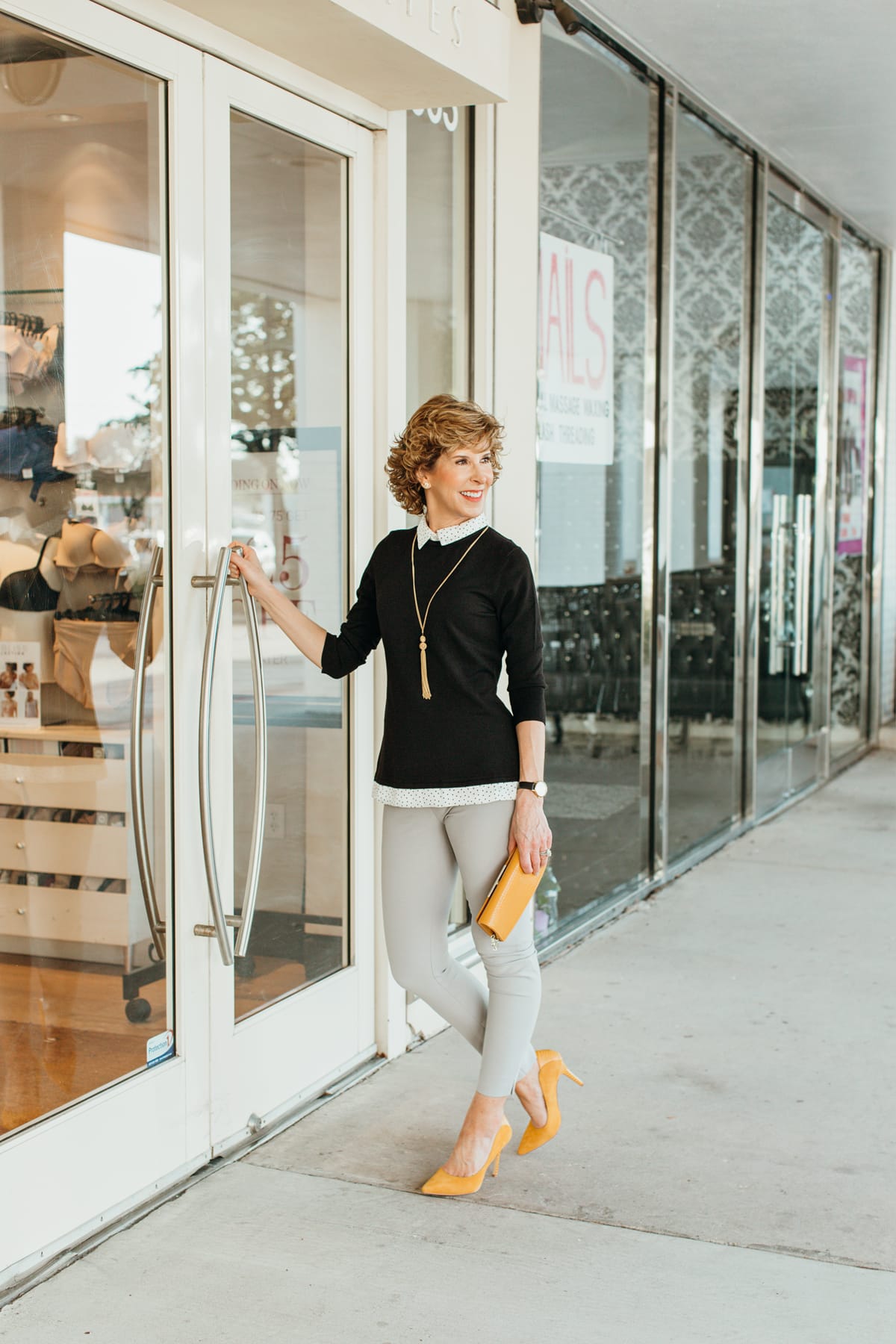 It's hot outside, but if you're like me, your heart is longing for the cool weather that is to come! I've been working hard to put together this post, and lemme tell ya', as I've shopped around for looks to share with you, it has me itching for fall like you would not believe! I'm so excited to share the incoming fall trends with you today! I'm going to tell you what trends are still in style, what to shop for, and even what you can skip this year. Today we're focusing on clothing, with accessories and shoes to come later this week. As always, you can click any of the pink links in the text, or any of the images for more information. I'm so grateful when you shop with my links because when you do, it allows me to continue doing this job that I love. (And it doesn't cost you any additional!) Thank you for that! 
I've done my best to give you a wide variety of examples of each trend, at all different price points. It's no accident that I published this post right before Labor Day Weekend and all of the BIG sales! Many of the items I've linked to are on sale this weekend, so click through if you see something you like and check it out! (And for a full list of the best Labor Day Weekend sales and the discount codes you need to save even more, click HERE.)
I can hardly contain myself, so let's get going!
2019 Fall Fashion Trends: What's Still in Style
Some of these are carry-overs from spring, and some seem to come back every year!
2019 Fall Fashion Trends:
Colors You'll See Everywhere
Of course, wear the colors you feel beautiful wearing, but here are the shades I think you'll see most often this fall.

2019 Fall Fashion Trends: What to Shop For
Know that many of the examples I've provided below are available in multiple color selections, so if you see a style you like, click through to check out the options. 😊
Hear Me ROAR!
Animal Prints
Aren't Going Anywhere—Except Into Your Closet
I thought the emerging snakeskin trend might eclipse animal prints, but apparently not! Lots of fashionistas treat animal prints as a neutral, but I'm not quite there yet! Like, I probably wouldn't wear a plaid skirt with animal print shoes, but that's just me! Personally, I love wearing an animal print with an otherwise monochromatic look. #sochic

Midi is the Happening Hemline
The ladylike midi length is going to be around for a while, so consider that fact when purchasing dresses or skirts from here on out.

Lovely Lace
This classic trend seems to go in and out of favor! I'm so glad it's back in style because I think it's so elegant. If you're only going to add one thing to your wardrobe right now, make it a lace tee. (That's what I did! Click HERE to see the one I bought.) Wear it with everything from jeans to dressy slacks or wide leg crop pants.

The Blazer is Blazing Hot
If you don't have a flattering blazer in your closet, then this is a must-purchase. The newest styles have a slightly nipped waist. Know that you should generally consider a blazer to be an investment piece, so expect to spend at least $150-300 for good quality. (Several of the ones below come in multiple colors—like this one, this one, and this one—so click through if you see one you like. Also, when it comes to blazers, know that certain brands like this one, and this one, are known for their classic, well-fitting blazers.

Don't Get Ruffled! Unless It's at the Neck
Tiny neck ruffles are a girly, sweet trend that is popping up on tops, sweatshirts, dresses, and more! I just bought this black sweatshirt with a tiny animal print ruffle at the neck and cuffs!

Stand up for Stripes
According to fashion psychologist Dawnn-Karen (🤣), "people who love stripes are often good at multitasking, have a lot going on in their lives, and wear many hats." Um, OR we just really, really love stripes! This year, you'll see an abundance of striped wardrobe options, including what I'm fondly calling "racing stripes" on pants and jeans. (See below.)

Polka Dots! Yes, Really!
Usually rooted firmly in spring styles, this year polka dots are a thang in the fall fashion world. Combine them with stripes, as Boden did this year, for extra fun!

Statement Sleeves
Look for sleeves with poufs, puffs, pleats, and more this season! Also look for beautiful detailing on sleeves in the form of lace, (faux) snakeskin, or even sheer dotted swiss.

High-Waisted, Wide-Legs For the Win
If you haven't bought a pair of high-waisted, wide-leg pants, it's time. (I'm [pointing at myself!) This trend is here to stay for a while! The good news is that high-waisted, wide-leg pants make your hips and waist look smaller! 🙌 Wear them with a fitted top for balance, or consider a fitted tank or camisole with a waist-length fitted jacket or cardigan layered on top for interest.

Dying Over Tie-Dye
Maybe it has something to do with the 50th anniversary of Woodstock, but fun and free tie-dye has officially made a comeback! Want extra credit? Combine it with another trend, like pleats, to up your style game.

Pleats, Pretty Please
You'll see the pleat trend mostly on skirts, where it's naturally vertical lines make it such a great style for women over fifty. Combine it with the midi length, and you've got yourself a winner that will have you looking fresh and oh-so fab! You'll see this trend popping up on tops too! It's a winner any way you wear it.

Little Dress on the Prairie
In one of the most surprising trends (at least it surprised me!), the prairie dress is back! Basically, a derivative of boho, some of these prairie dresses look a lot like nightgowns! Don't believe me? Check out #amazonnightgown on Instagram, and you'll see the under-$30 prairie dress that's currently trending in the blogosphere.

Go Speed Racer! Why I'm Speeding Toward the Slimming Side-Stripe Trend
I'm not sure why I keep calling these "racing stripes." After all, when you look at the pants and jeans below, you'll quickly realize that "racing" is about the last thing you'd be doing while wearing them! 😂 Still, the slimming trend of the vertical line at the outer (or even inner) vertical seam of pants might be the greatest trend borrowed from athletic wear since the legging. 🙌 Especially flattering is the "side shadow" trend. (I loved it so much, I bought these girlfriend jeans that feature a side shadow along the inner seam.)

Bold Outerwear (Thanks, Megan & Kate)
Thanks to Duchesses (Duchessi??? What's the plural of Duchess?) Megan and Kate, beautiful coats and bold outerwear are trending. The time has come to make a strong style statement even before you enter the room. Especially noteworthy this year? The cape. It's the new poncho.

2019 Fall F
ashion
Trends: What to Skip
Of course, I hope it goes without saying: wear whatever you feel comfortable wearing, my friends! That said, I do have some common-sense tips that apply to everyone.
Unless you're very slim, consider skipping paper bag waist pants. I didn't even include them, because I don't think they're very wearable for most midlife women.
If your feet are wide, watch out for pointy-toe shoes. It doesn't mean you can't do it, because designers know that our feet aren't shaped like arrows and they accommodate for that, but you might consider ordering from a place like Nordstrom with free shipping/returns and a wide variety of styles. My feet are wide, and I've had great luck with Sam Edelman shoes because many of them come in wide widths. Click HERE to check out the offerings.
If you're short, beware of the wide-leg crop pant. It will break up the visual line of your leg, potentially making you look shorter. Instead, opt for a wide-leg full-length pant.
What styles are you going to shop for this fall? I'd love to know what you're most excited to wear! Leave me a comment, and let me know.
Watch out for the 2019 Fall Shoe & Accessory Trends post later this week!
Blessings,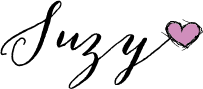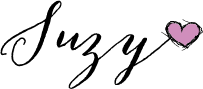 P.S. Have you signed up for my email list yet? My subscribers get early access to my posts because they're the first ones to know about them! I send emails 2-3 times a week with info on my latest post, links to past posts I think you'll like, and info on my favorite current looks or products. You can sign up HERE.
SHOP MY LOOK

SHOP MY 2019 FALL FASHION TRENDS BOUTIQUE
(Click on any image for more information or to shop.)