As always, click any of the images (including the collages) or the pink text links for more information!
As an empty nester, you don't want to get "stuck." You've gotta keep learning and growing! Here's what I'm learning and loving in the #emptynest right now.
If you've been hanging with me here on Empty Nest Blessed for a while, you know that July was a busy month for me! From our Mediterranean cruise that was so awesome, it required two posts to tell you about it (part 1 HERE and part 2 HERE), to several road trips with our daughter, it's been a whirlwind! Along the way, I've been accumulating some great things to share with you. My goal is to help you be SO in the KNOW! I'm squeaking into the last day of July with a post that is full to the brim of good stuff!
By the way, I know lots of you are new to Empty Nest Blessed, so welcome! I'm thrilled you're here, and I understand the struggle you may be going through in making the transition to the empty nest. ???? I'm here to help you work your way through the grief and change, and move forward with hope and joy. ❤ If you're a new empty nester, you can find lots of articles about making the transition HERE. If you're looking for resources to help you through, you can find them HERE. And if you're looking for articles I've written on the empty nest that have appeared on various other websites like DrLaura.com, you can find links to those HERE.
What I'm Learning
Ohhhh, I've learned so much this month! My brain is on overload. (Yours is about to be too!)
Caffeine Lovers Rejoice!
Studies show drinking coffee and tea can protect the skin from UV damage caused by sun exposure, says NYC dermatologist Dr. Joshua Zeichner. #yippee
Speaking of Caffeine…
When I spend time with my 22-year-old daughter, I always learn new things! On one of our road trips, she was exchanging voice memos with a friend, and her friend started off by saying, "I'm going to give you the tea." She then proceeded to catch my daughter up on all of the latest scoop about a boy she was seeing. When I asked what "the tea" meant (like was it "tee" or "T" or what? ????), my daughter said she and her friends use it to refer to what ladies share over tea! We're talking the dirt, the skinny, the down-low, the 411, the deets, the buzz, etc. In a word, the gossip. Put that into your next text with your adult kids! BTW, as I type this, I realize that probably lots of y'all already knew this term. I'm usually a little behind ????, but in my quest to help you be SO in the KNOW, I decided to share it in case you were as clueless as this mama. ????
Pack on the Protein
(But don't eat too much!) My friend Laura, who writes the blog, The Edge of Simple, occasionally shares posts called Things Worth Knowing, full of links to the coolest things you need to know. She linked to this article about how much protein our bodies really need recently, and I found it fascinating! The quick answer: "Two meat patties the size of the palm of an average adult's hand are the right amount of protein to eat a day," according to Dr. Janelle Walter, a professor of family and consumer sciences at Baylor University. You might have to register on the Wall Street Journal's site to read the full article, but it's well worth your time!
Speaking of Good Food…
You probably know by now that avocados are great for you! My favorite way to eat them? In guacamole! Chipotle recently revealed their secret guacamole recipe, and that's big news if you love it as much as I do!
Ingredients
2 ripe avocados (BTW, the right avocado should feel squishy yet firm and be dark green inside.)
2 tsp lime juice
2 tbsp cilantro (chopped)
1/4 cup red onion (finely chopped)
1/2 jalapeño, including seeds (finely chopped)
1/4 tsp kosher salt
Cut the avocados in half and remove the pits. (I do this with a soup spoon.)
Scoop the avocados out of their skins and place in a medium bowl. (Again, with the soup spoon.) Toss and coat with lime juice (This inhibits browning.) Add the salt and using a fork, mash until smooth. Fold in the remaining ingredients and mix well. Adjust seasoning as necessary.
(For smoother guacamole, you can mix everything in a small food processor, which saves time! Click HERE to see the one I use.)
The Last Days of THE BIG SALE
The Nordstrom Anniversary Sale ends on Sunday, August 4. As happens every year, lots of things sold out. There are some excellent deals remaining, however! Check these out.
These leopard print mules are the cutest and still available in all sizes! (They run large, so size down ½ size.)
Hunter rain boots are always a bargain in the Nsale, and they're classics that will last forever!
I love that this black faux leather moto jacket is a flattering and waist-defining crop style.
Have you been eyeing a Tory Burch handbag? These prices are so reasonable, and there's still availability in black, a gorgeous blue, a sweet shell pink, and this darling straw & brown combo!
Finally, be sure to check out the Anniversary Sale Beauty Exclusives! From skincare and beauty tools and devices to fragrance, haircare, and makeup, there are still plenty of deals to be had.
Also, if you read this post, you know my super secret trick for shopping the Nordstrom Anniversary Sale is to check it out, but mostly to hit up Nordstrom's regular old SALE section instead. Often the deals are even better over there! Here are just a few examples:
These are my favorite wedges! I have them in four colors and wear them three seasons of the year!
I have a pair of blush slip-ons similar to these that people are always asking about! This brand makes the comfiest shoes!
This gorgeous cardigan comes in both light and dark gray. It will be a wardrobe staple!
Need a classy clear bag for fall football games? This one will go with everything!
Speaking of Good Deals…
One of the sweetest things about my job is that sometimes my relationships with certain brands mean that I can snag discounts that are exclusively for you all! Check out this page on my website for more info.
What I'm Loving
Click any of the images (including the collage above) or the pink text links for more information!
1. Cotton Sleeveless Maxi Dress – I got so much love when I posted this maxi dress in navy with white stripes on my Instagram, that I bought it in olive green for fall! It's a B.A.R.G.A.I.N., and it fits true to size. #biglove
2. College Bound – The subheading of this book is The Ultimate List of Conversations to Help Your Teen Through High School. My friend Melanie Prather Studer has written this common sense guide to help you get your teens ready for college. My favorite thing about the book is that she gives examples of actual conversations, making it so user-friendly! If you've got kids that are still in high school, be sure to follow her blog for more wisdom. #parentingteensisnojoke
3. Portable 3-in-1 Must-Have – Speaking of getting kids ready for college, if yours are going to school in the south, this highly-rated device is something you need to check out! It's a portable air conditioner, humidifier, and air purifier in one! It measures 6.4 x 6.5 x 6.5 inches and weighs just over 2 lbs. Click HERE for a detailed description of how it works. #loveathreeinone
4. Travel Ionic Blow Dryer – This is one of my travel must-haves! It packs a punch in the drying department, and it comes with a concentrator nozzle and a diffuser attachment (a life-saver for curly gurls like me!). It's only $32 at Sephora and the dimensions are 5.5″ x 3″ x 3″. If you decide to buy, be sure to check Sephora's Promo Code page to snag a bonus offer that you can use when you check out! (Online only.) #anditspink ????
5. UV 50+ Travel Umbrella – I cannot tell you how many people were using UV protective umbrellas on our cruise excursions! I bought one immediately when we got home. Not only will it keep you cooler, because you'll be in the shade (duh!), but it will keep those nasty UV rays at bay as well. #winner
6. Cute, Cheap Flip Flops – These darling flip flops come in a vast array of colors, and they're just what you need for the beach. I don't know about you, but I love it when I can rinse off my foot and flip flop together when beach time is over for the day. #nosandonme
7. Purse Gummy – This brilliant little invention was created by a busy mom of three who was annoyed by her handbag slipping off her shoulder. It's a semi-clear (or black) silicone strip that you adhere to the underside of your handbag strap, preventing slippage. She sent me one to try, and now I'm addicted! It doesn't feel sticky, so it doesn't adhere to your clothes, and it won't damage your purse strap. I haven't removed mine yet (it stays on for a long time!), but the instructions say to gently warm it with a blow dryer and gently peel off. #greatgiftidea
8. Kendra Scott Earrings for a STEAL – Every year I buy a pair of Kendra Scott earrings in the Nordstrom Anniversary Sale and I give them to two female family members with fall birthdays. These are a beautiful abalone shell, but they also come in white. If you like Kendra Scott's earrings, you know that they usually start at $68. These are half that. #gettingapairformyselftoo
9. Travel Steamer – If you've got college or adult kids, you know one thing for sure: no one irons anymore! This is the little handheld steamer I use. I take it on every trip, and I use it to steam wrinkles out before all of my photo shoots. #wrinklefreebaby
10. Portable Humidifier – If you've been following me on Instagram, you know that my daughter is up at a theater in Creede, Colorado right now rehearsing for a tour she'll embark on in a few weeks. She bought this portable humidifier to keep her voice in tip-top shape by adding some moisture to the air while she sleeps. It's quiet, can be used with essential oils, and it doesn't leak! ???? #itsanightlighttoo
11. Acli-mate – Do you have trouble adjusting to altitude? I do! This is the altitude acclimation drink powder that everyone told Becca to get. AND SHE LOVES IT. #itworks
12. Kizik Slip-On Sneakers – The good people at Kizik sent me a pair of these hands-free, step-in sneakers to try, and I couldn't believe how ingenious they were! They come in all different colors and styles, and they're comfortable as all get out. Bob wishes we'd known about Kiziks when he had his hip replacement surgery, and he had trouble bending to put on his shoes! (Don't worry, I helped him! ????) Check out the video below for details. #socool
13. Emergency Stain Wipes – Hello, my name is Suzy, and I'm a chronic spiller. Like, I seriously have a gift for spilling. I spill on myself constantly. These are the wipes I stash in my purse, my car, and in my suitcase when we travel. #lifesaver
Do you feel SO in the KNOW? I hope so! Have you got any good stuff you want to share with fellow Empty Nest Blessed readers? Leave a comment below or email me and share "the tea" ☕, okay?
Blessings,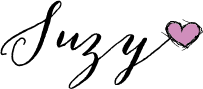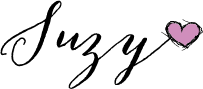 SHOP THE POST

Be sure to Pin this post on Pinterest for future reference! (And please follow Empty Nest Blessed while you're there!)