Once a month, I open up, give you a life update, and share my heart with you. I wish I could sit down and have coffee with each one of you, and we could have a good long chat in person. This is the next best thing! So, in the spirit of those old SNL "Coffee Talk" skits with Mike Myers as Linda Richman, let's have cawfee, and let's tawk! Here's what's on my heart this month.
Happy July! With all of the gallivanting (as Bob likes to say!) that we've been doing, the month of June just got away from me without doing my favorite post! ???? June was a busy month, with lots of little trips here and there! I went on a road trip with our daughter, helped my son look for a new apartment, and spent a week at the beach with our other son and daughter-in-law. In between, I've been posting as much as I can! Andddd that leads me to my first topic!
Most Popular Posts
Somebody asked me the other day which of my posts was the most popular. What a great question! The answer to it isn't straightforward, because a couple of my posts have gone viral on Pinterest, and they get thousands of views every week! That thrills me to no end. ???? That said, I pay a lot of attention to the most popular posts each month because it lets me know the type of content you all respond best to and enjoy the most. That helps me as I plan for the future!
If you missed any of these posts and you'd like to check them out, just click their titles.
Most Popular Posts of All Time (In Order)
1. Fitness Over Fifty: Five Exercises Everyone 50+ Should Be Doing (I wrote Friday's post, Fitness Over Fifty: Five Stretches Everyone Fifty+ Should be Doing, as a companion piece to this one!)
2. How to Pray For Your Adult Children | Six Bible Verses to Use
3. Lash Lift & Tint Review: What It Is and Why I Did It
4. Five Midlife Makeup Mistakes You May Be Making (And How to Fix Them)
5. Tips for Aging Lips | What You Can do About Thinning, Lines, and Dryness

Most Popular June Posts and Pages (In Order)
1. Collagen: What Happened When I Tried the Latest Beauty Craze
2. The Empty Nest Blessed Father's Day Gift Guide
3. What I Pack for a Beach Vacation | My Sun & Surf Must-Haves
4. Stress and the Empty Nest | How I Handle It & You Can Too
5. Sanibel Beach Trip Wrap Up | All the Details You've Been Asking For!
As always, if you have topics you'd like me to write about, feel free to email me and let me know!
Break Time
Y'all know I love my job because I tell you that all the time! I'm so grateful for each of you, and your feedback is so valuable to me. Thank you for reading, sharing your thoughts in comments, direct messages on social media, and via email. Thank you for shopping with my links and making it possible for me to continue to produce content that hopefully blesses, encourages, and inspires you. I'm so thankful to get to do what I do!
One of the best things about my job is that my schedule is flexible! I can work at any time of the day or night, and I can work from anywhere. I usually work from home—my office is a tiny 3' 9" x 6' 6" room under our stairs! (Photos of it in THIS post and THIS post.) I spend a lot of time on social media, posting content, and interacting with you all on Instagram, Facebook, Twitter, Pinterest, and the LiketoKnow.it app.
Unfortunately, this means my office is (1) easily accessible, and (2) never closes.
I often work on weekends, holidays, and on vacation, and I genuinely don't mind it. But lately, I've been feeling pretty burned out and in need of time off. Once a year, I take a big ole' break from posting on Empty Nest Blessed, and it never fails to refresh and rejuvenate me! Bob and I have found that the best way for me to unplug is to go on a cruise ????, where the WiFi is terrible, and there are lots of activities and new friends to keep me busy! ???? (For a wrap up of our Alaska cruise last summer, click HERE. For a wrap up of our Riviera cruise two years ago, click HERE and HERE.)
This year, we're heading on a cruise around the Greek Islands! (Making all of Suzy's Mamma Mia dreams come to life! ????) Of course, Bob (aka the #InstaHubs) and I will be taking tons of photos, and I'll be posting those on Instagram, Facebook and especially on my Insta and Facebook Stories as WiFi allows. (If you're not sure how to watch Instagram Stories, click HERE. For Facebook Stories, click HERE.) I'm looking so forward to sharing everything with you in some blog posts when I return!
Answering Your Questions
One of my favorite things about coffee talk the past few months has been incorporating a reader Q & A! At the end of last week, I took to my Stories and told you that you could ask me anything! I got lots of questions. (Thank you for that!) I get it! I follow a couple of other bloggers, and my favorite posts that they do are the ones that give a little peek into their lives or a little look behind the scenes.  ????
What was your inspiration to start your blog? When did you start it? What did you do before it?
I get this question a lot, and I love it so much! You can find the answers to those questions (and probably wayyyy more than you want to know about me (!) HERE.
What do you think you'll be doing in five years? Ten?
I have no idea! All I know is that I feel so grateful to be doing what I do right now! I'll continue to do it as long as I feel like I'm (1) fulfilling my mission (To bless, encourage, and inspire empty nesters.), (2) as long as it's fun for me, and (3) as long as someone in my family doesn't need me in a critical way. I don't worry a lot about it, because it's in the Lord's hands. I don't know what the future holds, but the Lord does.
Is your hair naturally curly? How do you style it? 
People ask about my hair all the time, which cracks me up! It is naturally curly, but not super tight curls. More like hyperactive waves! If I let it air dry, it looks kind of like Farrah Fawcett when she was on Charlie's Angels, ???? so I have to use a diffuser and scrunch it while it dries. (For more on how I style it and what products I use, click HERE.) It kinda has a mind of its own, but what I like about it is that when it's humid out, and everyone else is complaining about their hair frizzing, mine is living it's best life! ????
How tall are you, and what is your body type (pear, apple, curvy, straight)?
I'm 5'5″. I never really thought much about my body type until recently. An Instagram follower who is a stylist DMed me and asked if she could repost one of my bathing suit photos on her Instastory as an example of a "rectangle" body type. Hahaha! I guess I'm definitely not curvy! I love the way God made women all different—even within the same family! I pretty much think all bodies are beautiful and I don't think a lot about it! I appreciate a healthy body, no matter what shape or size. ????
What do you eat on an average day?
Not as much as I'd like to! Hahaha! I have a lot of dietary restrictions because I have Celiac Disease and there are lots of foods that are migraine triggers for me too. I talked all about what I eat and the "diet" I follow in THIS post. I've had lots of requests for something like this, so I've scheduled a designated post about it in the future! (Although, I'm so afraid it will bore you to tears..!)
I suffer from inflammation. What helps you during flare-ups?
Flare-ups are no fun! First of all, I always try to figure out what caused it. Then I make any correction I need to! That could involve getting more rest, stepping back from a stressful situation, or just tweaking my diet. If necessary, I contact my doctor. Usually, for me, it's sleep & stress, though. (I'm my own worst enemy!)
Do you have any advice for a Mom who has biggish kids but wants one more? I'll be empty nested at 44!
If you're unable to have more kids through birth or adoption, there are lots of places where you could be a blessing to kids who could benefit from your wisdom and experience as a seasoned mom! You could look into things like fostering, volunteering with CASA, tutoring, or even doing something like working as a nanny. Pour into others, and you'll be the blessed one!
Thanks for sharing coffee, and this time with me! Thank you, also, for reading, commenting, and following along with me here in my little corner of the interwebs. You mean the world to me, and I'm so grateful to you for your support of Empty Nest Blessed! I'll see you in a few weeks and miss you so much while I'm gone! xoxo
Blessings,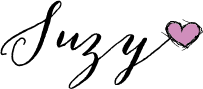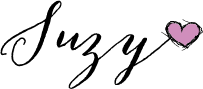 Photo by Megan Weaver.
P.S. How cute is this X????X???? workout tee? I recently wrote a post about my favorite Etsy shops, but this tee is from a darling shop I've discovered since I wrote that post! Click on the images below for more information.