As always, click any of the images (including the collages) or the pink text links for more information!
As an empty nester, you don't want to get "stuck." You've gotta keep learning and growing! Here's what I'm learning and loving in the #emptynest right now.
Oh, it's summer for sure! Amirite? I, for one, adore the hot weather. Bob and I hang out in the pool on our fancy floats after dinner most nights and I always have to remember to bring a wrap when we go to the movies! It's awesome! This is our first summer without kids at home, which has been an adjustment. The oldest has been home for a visit, and we're headed to visit the youngest next weekend, plus we went on vacation with the middle and his wife, so we don't feel too deprived! Do you have kids at home this summer? I hope it's been a good June for you so far!
I have lots to share with you this month! From the latest abbreviations you need to know (Use them to impress your kids ????!), to the books on my summer reading list (and Bob's!), there's TONS of cool stuff packed into today's post!
What I'm Learning
Abbreviation Nation
Y'all, the funniest thing happened the other day! I was DMing (Direct Messaging) with someone on Instagram, and we were chatting about being empty nesters. At the end of my message I said, "Empty Nesters FTW!" (for the win) and from her next message back to me, it was, AHEM, clear that she (1) had no idea what I meant by FTW, and (2) thought I was using a very bad word as a part of that abbreviation! ???? I quickly corrected her, and it reminded me that not everyone is on social media as much as I am, and some of you may not know all of the latest abbreviations. So I thought I'd give you a little rundown! Feel free to use these when texting your kids and they will be amazed at your incredible hipness. (But don't under any circumstances use the word "hipness" with them or they will laugh you out of town.????) Here are some of the most common abbreviations you'll see me use here on Empty Nest Blessed and on social media.
BOGO – Buy one, get one. (As in, "All shorts at J.Crew Factory are BOGO right now!" Not true, but I wish!)
BTS – Behind the scenes. (As in, "Be sure to watch my Insta and Facebook Stories to catch some BTS fun from my photo shoot!")
BTW – By the way. (You probably already knew that one! Yay!)
DM – Direct message. (You can DM someone on all of the social media platforms!)
FOMO – Fear of missing out. (Your kids definitely know what this means because most millennials have a severe case of it!)
FTW – For the win. (As in, "Empty nesters FTW!" This is not to be confused with WTF, which definitely uses a very bad word, which, as my mom would say, "Classy people don't use."????)
ICYMI – In case you missed it. (Be sure you use this with the kids. As in, "ICYMI, Dad and I just got back from Italy." Um, if that's true, be sure to add the hashtag, #emptynestersFTW at the end of your text.)
TTS – True to size. (As in, "This top fits TTS." I use that abbreviation a lot when I'm talking about fashion.)
Are there any other abbreviations you're wondering about? If so, let me know in the comments, and I'll try to give you the scoop!
What I'm Loving
Click any of the images (including the collage above) or the pink text links for more information!
After stumbling upon these, I took a chance and bought three of these linen shirts for Bob to wear on our upcoming cruise. They're machine washable linen, fit TTS (regular fit, not slim fit), and they come in a bunch of colors! (Click HERE to see them all.) The best thing? They're an unbelievable $23.88! I hung Bob's to dry, and they dried with that beautiful look that only true linen has. (If you're going somewhere fancy-schmancy, you can always run an iron or steamer over them if you want.)
This top coat turns your everyday mascara into waterproof mascara! Honestly, I would call it water resistant, more than waterproof! I use it daily to keep my mascara looking fresh. It reduces under-eye smudges, yet it's still easy to take off at the end of the day! #FTW
I love this self-tanner for lots of reasons! You add three drops (or more) to your favorite lotion. I even mix it with my mineral-based sunscreen! The formula is 99.8% natural, and it's light and portable, so it's easy to pack for vacations!
This cute under $10 front tie tee got a huge response from my Instagram followers, so I wanted to be sure you got a look at it too! It comes in about a bazillion colors and patterns, and even in styles without the ruffle-sleeve. Check them all out HERE.
When we were in Sanibel Island last week, all of the restaurants had switched to paper (or no) straws in order to better protect marine life. We're so supportive of that, but when it came time to slurp our custom-made milkshakes at Cheeburger Cheeburger, the paper straws wimped out on us and did not get the job done! ???? One of the first things I did when we got back to the condo was to order this set of eight reusable straws (four straight and four bent) with two cleaning brushes and a handy dandy carrying pouch. They're non-toxic, BPA free, and eco-friendly. If you're headed to the beach, you might check to see if these are something you need to pack!
This 16 oz. double wall insulated stainless steel infusion water bottle is BPA free and will keep your beverage cold for 12 hours! The see-through center section holds the fruit, mint or other infusion contents between two filters, which prevents any pulp from entering the drinking section. I guarantee you'll drink more water if you infuse! Click HERE to see all of the available colors.
These brushed microfiber sheets are ah-mazing, y'all, and I cannot believe the price! They not only have fantastic reviews on Amazon, but also from Bob! ???? They're so soft, and somehow, they're only $29.70! ???? They come in a whopping 38 colors! When we got our new split king bed, I ordered these babies pronto! If your sheets are tired and you're ready for an upgrade, or if you're sending a kid off to college these are perfect.
When we were in Florida last week, we celebrated my mom's birthday! I gave her three gifts: a darling pair of Kate Spade earrings, a fantastic book about the importance of a woman's influence in the lives of those around her, and this under $10 gadget. This gadget was clearly her favorite ???? and everyone in the family had the best time playing with it! You mount your phone in the holder and place it around your neck. Then you adjust it for the perfect hands-free view of your cell phone! It's perfect for FaceTiming or watching videos.
After reading about this creamy, hydrating lip and cheek stick, I knew it would be perfect for the beach last week! If you saw my Instagram posts last week, you know that I don't wear much makeup when we're at the beach. Really just tinted mineral sunscreen, a little mascara, a little eyeliner to make it look like I have more lashes than I do ????, and this buildable and blendable lip & cheek color! It comes in five shades so it works for every complexion. (Click HERE to see them all.) It's earned a permanent spot in my travel makeup bag, for sure!
I'm a sucker for sparkle! Are you? These CZ beauties are plated sterling silver, and they also come in rose gold and gold (but I think the silver look the most authentic!). The CZ in the center is surrounded by a halo of smaller CZs for maximum sparkle! Wear these to that upcoming summer wedding or pair them with denim shorts and a simple tee for a très chic look, dah-ling.

One of my big goals this summer is to improve my posture, once and for all! My back posture is pretty good, but I tend to jut my head forward. It's maddening! You place this 4 x 3.5 x 2 inch wearable device directly on your upper back (or in my case, on my neck) with reusable adhesive strips and it reminds you to sit or stand up straight by gently vibrating when you start slouching (or jutting! ????). I enabled the accompanying app to send me tips and reminders to "train" throughout the day. Click HERE and watch the videos on the bottom of the thumbnail photos on the left side for more info.
I just updated my summer reading list on the Empty Nest Blessed Amazon page! (I know, my own page!!! ????) Mistress of the Ritz is next on my list and it sounds ah-mazing! It's based on the true story of an American woman who secretly worked for the French Resistance during World War II. She's married to a Frenchman, and they serve as host and hostess to the invading Germans at the Hôtel Ritz in Paris. I thought some of y'all might want to read it along with me! Let me know in the comments below if you'd like me to do a post on some of the other books on my list this summer!
We always take binoculars when we travel, but ours are heavy and Suzy does not want to give up valuable luggage weight with heavy binoculars when she could bring an extra pair of shoes instead, just sayin'. So when I heard about these lightweight travel binoculars, I couldn't order them fast enough! They only weigh 9.3 oz! #yes ????????????
Remember how I told you recently that Walmart had upped its fashion game? Case in point! I just ordered this adorable, well-priced straw purse that ships free with a $35 order. It's only $23, so I'm going to order and do the free pickup option because I need to head to Walmart anyway to restock the fridge. (We lost all of our food in the refrigerator and freezer when our electricity was out for three days after one of the recent bad storms. ????)
If you're looking for a good book for your man to read this summer, get him The River. It's a wilderness adventure, a mystery, and a story of male friendship, all rolled into one! Click HERE to read more about it. Two thumbs up from Bob! ????????
Phew, this was a long SO in the KNOW! Thanks for hanging in there with me! There was just so much I wanted to share with y'all this month! If you ever have something that you think I need to get SO in the KNOW about, email me and fill me in, okay?
Blessings,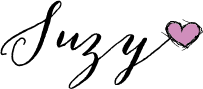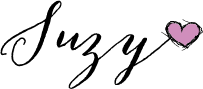 SHOP THE POST

Be sure to Pin this post on Pinterest for future reference! (And please follow Empty Nest Blessed while you're there!)