Time flies when you're having fun.
Time goes faster as the years go on.
Time heals all wounds.
Time is fleeting.
For everything, there is a season, and a time for every matter under heaven. (Eccl. 3:1)
Time is one of those things that affects our lives on a daily basis. Oh, we're not tied to a rigid schedule the way we were when we had kids in the nest, but whether we realize it or not time plays a huge role in our lives! I used to have a problem with chronic lateness until a mentor told me that when I was late, I was stealing another person's time—and time is the most precious commodity that exists. We can't get more of it. When it's gone, we can't get it back.
New studies suggest that there is a vital link between time and health, and scientists are just now beginning to understand the connection. Today, we're going to look at a few of the specific ways that time affects our overall health, including our fitness, weight, cognitive health, and sleep.
Time & Health: Eating
New studies suggest that when you eat matters for your health, longevity, and weight. According to the CDC, the average BMI has risen 5% since 1999? Most Americans eat throughout their waking hours, but that's not really what our bodies were designed to do. Before the invention of refrigeration (or the 24-hour drive-thru!), people went long stretches without eating. That's important to note because, during these breaks, important things happen:
Insulin levels drop, causing the body to rely on stored body fat for energy.
Human growth hormone goes up, helping to build muscle and burn fat.
The body "self-cleans," removing dangerous or damaged cells. (This is called autophagy.)
All of this comes as no surprise to those of you who have embraced intermittent fasting! (To see my recent post that included information on this diet, click here.) Studies have shown that people who go at least 12 hours of 24 without eating tend to consume fewer overall calories and reduce their belly fat.
When it comes to cognitive health, fasting has proven benefits. Digestion triggers the release of chemicals that cause inflammation. Increased inflammation is thought to be a key factor in almost every significant disease, including cancer, heart disease, diabetes, Alzheimer's, and even depression. (To read my recent post on inflammation, click here.)
Other studies show that fasting contributes to a greater diversity of microorganisms in our gut and that intermittent fasting can improve gut health and increase longevity. In addition, studies show that mice fed on a 12:12 cycle are healthier and lose weight even if they ate the same number of calories as mice who ate all day long!
Dr. Mehmet Oz has recently embraced intermittent fasting (aka "time-restricted feeding"). He restricts his eating to a 12-hour period, usually between 8 a.m. and 8 p.m. He says one of the keys to his success has been sleeping eight hours (which is optimum for health anyway!) because that only leaves four waking hours without eating.
Following a 12:12 eating schedule seems like a reasonable, sustainable lifestyle, right? It's flexible, easy to follow, and proven. I've been following it for several months, and it's helped maintain my weight. It also seems to have helped reduce the inflammation associated with my auto-immune disease. #gottalovethat ????
Time & Health: Medication
Have you ever heard of chronotherapy? It's the treatment of disease that takes into account the body's natural rhythms. For example, a recent study found that the morning is the optimum time to get a flu shot because the shot produced more antibodies! Since circadian rhythms affect all cells—they grow and rest cyclically, just like our bodies—scientists are beginning to examine the importance of chronotherapy in the administration of medicines. In fact, the 2017 Nobel Prize in Physiology or Medicine was awarded to three American scientists who were able to prove that circadian rhythms work even down on a molecular level.
Time & Health: Exercise
What's the best time of day to exercise? The short answer is…whenever! I exercise first thing in the morning (I'm half-asleep when I start most days!) because I like the energy I have afterward, and I like that I've gotten it out of the way! Some people say that exercising around midday helps them throw off the afternoon energy dip and reduces their need for caffeine. Experts say that the most important thing is to pay attention to your body's circadian rhythms, exercise when it works for you, and when you will do it consistently.
Time & Health: Sleeping
Have you always been a night owl? Are you a morning person? It's not your imagination! We all have an internal body clock that we were born with—resulting in our circadian rhythm. Unfortunately, sometimes these can interfere with our sleep/wake cycles and we don't get the rest our bodies need to reboot and repair. A Circadian Rhythm Disorder is a type of sleep disorder in which the sleep/wake cycle is out of whack due to things like shift work, medications, or even menopause, and treatment can include everything from taking a high-quality melatonin supplement to wearing blue light filter computer glasses at night or utilizing bright light therapy. In advanced cases, chronotherapy comes into play, and a professional may need to get involved.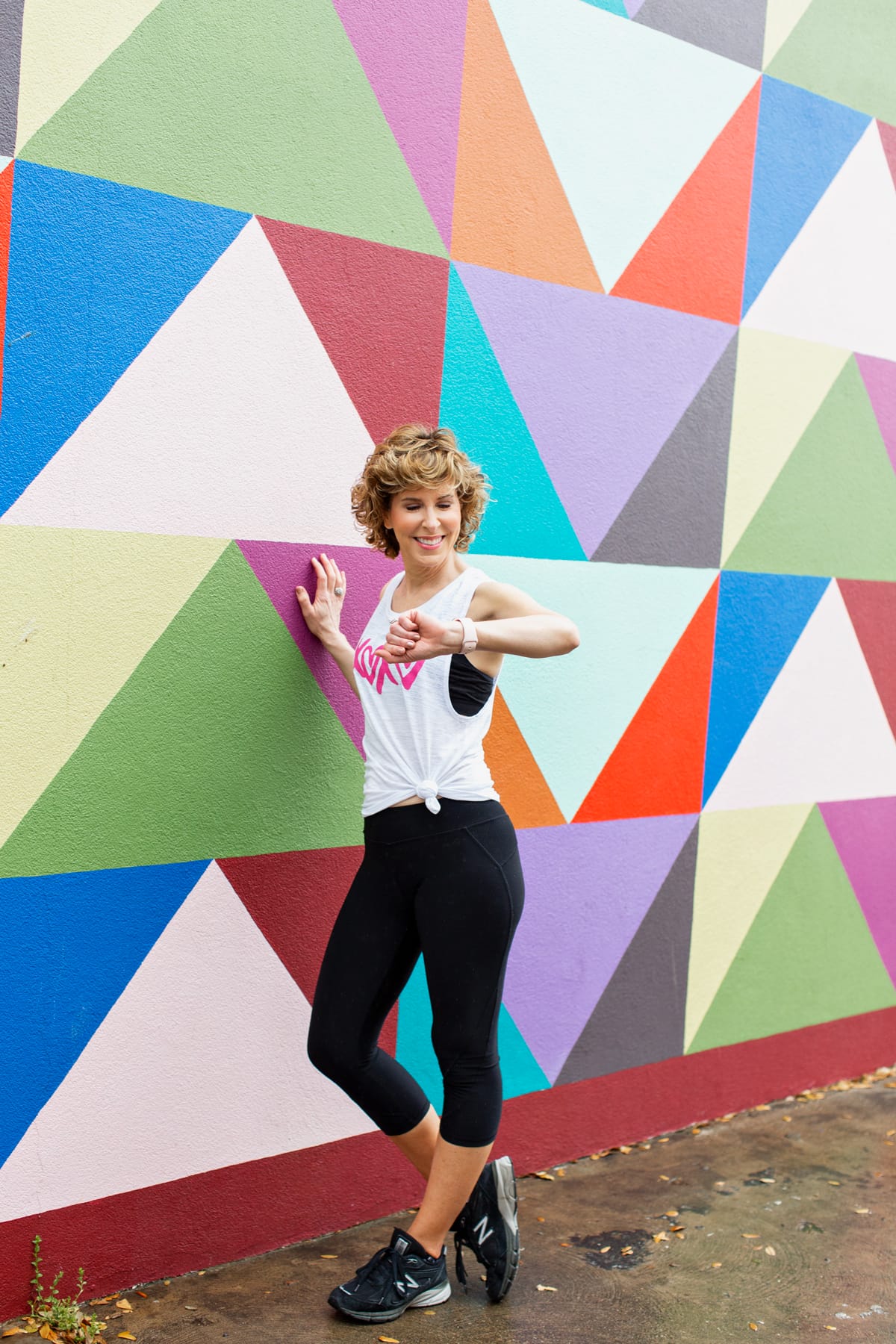 xoxo Tee | Sports Bra |Cropped Leggings | Tennis Shoes | Apple Watch

Last Christmas, I gave myself a present and bought an Apple Watch. Four and a half months out, I can tell you that it ranks up there in the top five purchases I've ever made! Like, it's kind of changed my life! When texts or phone calls come in, I can see and even answer them on my watch. (It feels very Star Trekish!) It lets me set stand, activity, and exercise goals every day and prompts me to accomplish them. It keeps track of workouts (even things like yoga, strength training, and swimming!) and many of the apps that are on my phone are also available on my watch. That means I can read the news, check the weather, get my email, take, view or share my photos, and more! It is THE MOST FUN I've ever had with a device!

How about this xoxo tee? ???? I sign lots of my emails and notes that way, so when I saw this workout tee, I just knew it was meant for me! It comes in four colors, and it's under $25.

I'm fascinated by the link between time and health! I hope you learned as much from reading this post as I did from researching and writing it. I'd love to know your thoughts. Have you tried intermittent fasting? How do your natural circadian rhythms affect how and when you sleep? Has menopause affected this? I'd love to know!
Speaking of time, I'm heading out this morning on a little road trip, so I'm not sure what my blogging schedule will be like in the next few days! In my May Coffee Talk post, I opened up and shared that I'm trying to do a better job of being present in the moment and making sure I have balance in my life. I think we all want to be good stewards of our time and use it wisely, and I find myself taking this more and more seriously the older I get. Do you? With so many good things out there vying for our attention, I think it's important to be intentional and thoughtful about how we use our time. I'm working on it! xoxo
Blessings,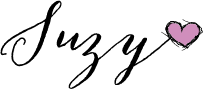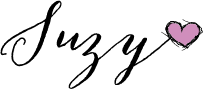 Photos by Megan Weaver.