Once a month I open up, give you a life update, and share my heart with you. I wish I could sit down and have coffee with each one of you, and we could have a good long chat in person. This is the next best thing! So, in the spirit of those old SNL "Coffee Talk" skits with Mike Myers as Linda Richman, let's have cawfee, and let's tawk! Here's what's on my heart this month.
Happy May! It's almost summer! As a lover of warm weather, I, for one, am giddy! I have to say, one of the nicest things about the empty nest is not having all of the craziness that went along with May when we had kids in school! Do you feel that way too? Lemme tell ya, May is calmer, but I think the summer months are busier than ever! Bob and I are going to be traveling, and we've got special things planned with each of the kids as well. (Details in this post.) Today, I'm telling you my plans for ENB this summer, updating you on some stuff, answering reader questions and since it's Friday, saving you money and time by sharing the scoop on the best weekend sales!

ENB This Summer
Okay, I've been worrying about something. Like, really working it over in my mind. So I'm just going to come right out and tell it to you straight. I know it's going to rock your world and devastate you royally, but here it is.
I'm not going to be able to post as much this summer. 
See, I told you it would shake you to your core. ???? But seriously, I wanted to let you all know that with all of my comings and goings this summer, I'm going to make an effort to be fully present in the moment, without feeling the pressure (that I put on myself) to post every Monday, Wednesday, and Friday. I want to do a better job of balancing things than I did last summer! I'm going to post when I can, and do my best to keep bringing you content that is uplifting, helpful, and most of all, a blessing. I'm going to take you along with me on all of my adventures, and I'm looking so forward to that!
I knew this was really going to mess up your summer schedule, so I wanted to be sure to give you plenty of advance notice. ????
BTW, since lots of my travels this summer are short little jaunts (like heading down to Austin to help my son find a new apartment!), I picked up the cutest little suitcase that will work for weekend trips.

New to the ENB Team
Well, my darling assistant, Emily, moved on and got herself a real job, in the real adult world! I'm so proud of her, and it was such a blessing to have her by my side (virtually, at least) for the past few months. I'd like to think that the experience she gained learning all about influencers, blogging, and social media helped her get her new job in PR and event planning, but I know it was really her skills, smarts, and the fact that the girl's got serious hustle. When I asked her for recommendations for someone to replace her, she suggested…wait for it…her little sister, Heidi. (How precious is that?) Heidi has mad graphic design skills and heads off to SCAD this fall, but I've got her for the summer, and I'm thrilled! Welcome, Heidi!
It's Almost Done!
After months of teasing it, I'm here to tell you that my bedroom redo is almost done! I have a few finishing touches, and I'll do a full reveal, I promise! In the meantime, if you follow me on Instagram or the LiketoKnow.it app, you'll see a lot more selfies (like this one) – with my almost-finished bedroom in the background! One of my big purchases for the room was a beautiful, big floor mirror for the very purpose of taking selfies! Oh, it wasn't cheap, but I wanted it to be like a work of art. And I'm telling you, it's a stunner. Since the main fabric that we used in the room was pretty feminine, we added green as the main solid color in the room. I found the thickest, most delicious green towels for a great price that worked perfectly and monogrammed them in hot pink! The towels are available in lots of colors, and I cannot tell you how yummy they are! (Click the images below for more info!)

Emojis Everywhere
I know you're probably terrified because just this past week I learned how to use emojis in my blog posts. I mean, if you follow me on Instagram or Facebook, you know that I can tend to be a bit of an, um, over-emojier, anyway. I'm already working on my problem of overusing exclamation points, and now this. #willtrytocontrolmyself ???? #ormaybenot
Reader Questions
Do you have a most embarrassing moment?
– Janelle
Hey, Janelle! I love this question because, there are just too, too many! I am constantly embarrassing myself! Just ask Bob. One of the biggest issues I have is that I cannot carry or consume any type of beverage without spilling on myself, the furniture, or the floor. It is sad!
It's also embarrassing when I realize that I've made a typo in a blog post or newsletter. Case in point, on Wednesday's newsletter about my post (My Favorite Etsy Shops & Why I Love Them) I spelled Etsy…"Etsty" in the subject line. I didn't catch it until I got the email in my inbox! ????
These things usually happen because I'm working too late and I'm tired or that I'm just typing too fast and I don't edit well enough. I've told this story before, but the worst time was when I tried to sign "Suzy & Bob" at the end of a business email, and instead I typed "Suxy & Bib." ???? #reallyhappened #justcallmesuxy
What are cookies and why does the little box to accept them pop up on the bottom of your website when I haven't been there in a while?
– Amy
Hi Amy! I'm so glad you asked that because I bet a lot of people are wondering the same thing! A cookie is a small file of letters and numbers downloaded on your computer when you access a website. It doesn't contain information, but when a browser reads it, it can help a website keep track of the pages you visit. Cookies explain why, if you're on my website and click on a shoppable link for a cute top from Nordstrom, for instance, later in the day, you may see that same top pop up in an ad when you're on another website. I know, you probably just thought the computer was reading your mind! It seems that way sometimes! Cookies keep track of the URL (that's the computer "address") of websites that you visit, and they can't be used to reveal your identity or personal information, or anything scary like that. Pretty much all websites have them now and legally they have to reveal it to you. To read the post I wrote about how things work on my website and how to navigate it on your phone, tablet, or computer, click here. (Believe it or not, all three of those work a little bit differently!)
I like it when you collaborate with brands because I know you're picky about the brands and products you share with us, and I appreciate that! You've told us before that you're very careful when you select brands and products to share, and you say no to most of them. How do you determine who you'll collaborate with and do you have any collaborations coming up that you're excited about?
-Carol
Wow, Carol, it means a lot to me that you've noticed how careful I am! You're right! I'm super picky. First of all, I automatically say no to any MLM (multi-level marketing) requests (companies like Rodan + Fields, Juice Plus, CAbi Clothing, etc.). Don't get me wrong; I love those companies and think they offer excellent opportunities for women to earn income and share products that they genuinely love. But I have friends that work for all of them, and it just wouldn't be fair for me to pick one to promote over another.
When I select companies or products to share with you, they have to be something that I believe in and have used or would use. Not only that, but they have to be appropriate for our demographic, align with my brand, my aesthetic, and my taste. That's a pretty tall order! I take your trust in me extremely seriously, and I want everything about Empty Nest Blessed to be authentic and worthy of that trust! I've said no to brands whose clothing was too revealing, returned products to brands when they didn't perform as promised, and said no to things I just wasn't comfortable promoting or I didn't find interesting. (Reverse mortgages or—ahem!—enhancement products, anyone?) ????
Honestly, I love it when brands that I already adore approach me for collaborations! I just finished up a collaboration with Walmart fashion (see the posts here and here), which was perfect for me, because they've upped their fashion game lately, and I shop at Walmart every single week! This Sunday, look for a post on my Instagram with Easy Spirit. Their styles are cute, and the prices are good! (Case in point—these pink tennies!) They sent me these shoes and wearing them is basically like walking on two little clouds! Later next week, I'm posting on Instagram and doing an Instastory for NYDJ, which y'all know is my very favorite jeans company for women our age! (Click here to see why!) In the coming weeks, I'll be partnering with Marley Lilly, which is another one of my faves and is the most fun and affordable website for monogrammed clothing and gifts! I was absolutely beside myself when I got the email that they wanted to work with me! (To check out a list of some of the brands I've collaborated with, click here.)
One-Shoulder Top | 7-inch Shorts | Favorite Wedges | Pink Saffiano Leather Belt | Tassel Earrings (Similar) | Pink Apple Watch | "Blessed" Mug

I love a good one-shoulder top when the weather gets warm, and this pink one is flowy polyester! (Read: Not clingy and machine washable.) Now, can we talk about these shorts? They're seven inches long, so they still feel like shorts, but they're more age-appropriate. (Read: They cover your cellulite!) They're stretchy and easy to move in, and longer than most shorts you'll find out there. I didn't need another pair of black shorts, but I loved the length and couldn't wait to share them with y'all, so I snatched them up! Both are from WHBM, which is owned by Chico's, so I think they really "get" how to make clothes for midlife women. ????
My wedges are easier to walk in than they appear, and they come in multiple colors. (Plus, free shipping and returns, so if you don't think they're as awesome as I've been saying, you can ship them back, no hard feelings!) The reason they're easy to walk in is that the platform distributes your weight on the entire foot, and it's not concentrated on the ball of your foot. They're Nordstrom's best-selling shoes for a reason, y'all!

What's up for you this weekend? I'm hosting a bridal shower tomorrow, so I'll be busy getting ready for that all day today! Hopefully, I'll get to share all the details with you on Monday or Tuesday of next week. I'm also working on an informative post that answers the most common beauty questions I get from y'all. I snagged my makeup artist, Bebe, to weigh in with her expert advice! Oh, it's good stuff! Happy Weekend, sweet friends! I'm so grateful for you!
Blessings,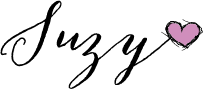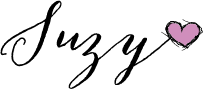 Photos by Megan Weaver.
P.S. Thank you so much to everyone who entered the Etsy giveaway in Wednesday's post on my favorite Etsy shops! Thanks also to BrainstormCeramics and JoyCreativeShop for generously donating the prizes. Congratulations to Dana H., who won the beautiful ceramic engagement/wedding ring box from BrainstormCeramics, and Kelley R., who won the "official" Empty Nest Blessed gratitude journal and Coffee Talk mug from JoyCreativeShop. xoxo