Once a month I open up, give you a life update, and share my heart with you. I wish I could sit down and have coffee with each one of you, and we could have a good long chat in person. This is the next best thing! So, in the spirit of those old SNL "Coffee Talk" skits with Mike Myers as Linda Richman, let's have cawfee, and let's tawk! Here's what's on my heart this month.
I don't know about y'all, but having Easter so late this year kind of threw me off balance! In fact, when it came time for us to make plans for Easter brunch this year, all of the women in our family got together and just decided to go to a restaurant instead of someone trying to host and get it all together! Hahaha! Honestly, it was a relief! There's lots going on right now, for sure, and today I'm sharing a little life update and giving you all the details!
The Patient: An Update
It's hard to believe that Bob had his hip replacement surgery just over a month ago. He's doing awesome, and it is such a joy for me to see him walking without a limp and sleeping through the night! He's still going to PT, but we're thrilled that things are going so well for him! Thank you so much for your prayers, sweet emails, and DMs!
I thought you might be interested in the four things we bought that were helpful during his recovery. If you have a loved one who is scheduled for an upcoming surgery, you might want to consider these. They were life savers! Scroll through below and be sure to read the captions. 🙂

The End of an Era: Becca Graduates
Our last one graduates this year, and we can hardly believe it! It's the end of another phase in our parenting. I feel kind of teary about this, but Bob is feeling extremely wealthy now that no one will be on our payroll. LOL.
I hope you've gotten a chance to browse the Empty Nest Blessed Graduation Gift Guide! Even if you don't have a graduate, I think you'll find some fun and unique gift ideas for your young adult kids for upcoming birthdays, etc. Putting it together is always a family affair, and I got lots of input from my kids and their friends this year! Our go-to graduation gift is always a good set of luggage, and this year is no different! We went with Amazon's highest-rated, best-selling brand, and there were so many color options, we had a hard time picking!

Travel Prep
After writing my post last week on packing for travel, I kicked it into high gear and went shopping for all of our upcoming getaways! The main thing I shopped for were neutral shoes that would work with anything. I bought several (Including this under $25 pair at Target!), but by far my favorite purchase was this pair of Allbirds. They are THE MOST COMFORTABLE SHOES I've ever worn! I bought a pair for Bob too! Click the images below for more info on what I bought.

And now (drumroll, please!), for an update! When I wrote my recent post on the best bathing suits for women over fifty, I told you that I was planning to order this top and this bottom from J.Crew. I'm here to tell you that when they arrived, things did not go well! Hahaha! Suffice it to say that they were both too, um, fitted, and the loose skin around my middle decided to have a party and, um, break free, along the top edge of the bathing suit bottom. (To add insult to injury, I ordered it in two sizes to prevent exactly this, um, situation.) Needless to say, I returned them and decided that Spanx had the right idea when they designed their swimsuit to be non-shaping! I ordered this top and this bottom (so cute with the adjustable drawstrings on the sides), and they are awesome. 🙂

Upcoming Fun Reveals
My master bedroom refresh and redo is almost done! I'll do a reveal post for you all once it's finished. In the meantime, here's a sneak peek of the pillow fabrics for our bed.
Becca's best friend is getting married this summer, and Becca and I are co-hosting a bridal shower for her on May 4th. (The other co-host is Becca's other best friend, Emily, who also happens to be my assistant!) We're having such fun organizing and planning. Be sure you're following me on Instagram because I'll be sharing all the BTS (behind the scenes) fun on my Story.
Recommendations Needed!
Now really, what kind of coffee date would this be if I was the only one who shared? From now on, every month I'm going to be asking for your help and your recommendations! We're better together, y'all, and I would so appreciate your recs! Leave me a comment and share, okay?
Here's what I need your help with this month:
A beach coverup in black to go with my new black bathing suit
Books for my summer reading list
New shows or movies to stream on Netflix or Amazon Prime
Thank you!!!
Embroidered Top (Similar in blue/white here and multi-colored/white here.) | White High-Rise Ankle Jegging | Classic Tory Burch Miller Sandals | "Official" Empty Nest Blessed Coffee Mug | Small Heart Hoop Earrings (Use code Empty Nest Blessed for 10% off your entire order at this site!)

Have y'all noticed how crazy I've gone for embroidered tops this year? I adore the pink embroidered top I'm wearing in this photo, but I also bought the multi-colored one too. (It's so cute with denim shorts!) My white jeggings are under $20 and also come in tan, indigo, and distressed denim.
I hope you have a wonderful weekend! Ours is going to be pretty quiet, which is good. It's like the calm before the storm because the next few weekends are crazy! I'm excited about next week on Empty Nest Blessed because, on Monday, I'm releasing my Mother's Day Gift Guide! You'll find categories for gifts under $25, under $50, under $100, and under $200. (I know Mother's Day is different in every family, so I wanted you to have options. 🙂 ) Wednesday, I've got a post about my favorite color combination this year…blue and white—and why it's always right! #obsessed
Blessings,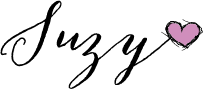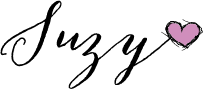 Photos by Megan Weaver.