I don't want to get too sappy with y'all, but last Christmas, a precious thing happened! My 26-year-old son designed some earrings for me. Seriously? I was pretty much a puddle on the floor, y'all. He and I have always been close, and I loved the fact that he knew exactly what I would love. I was also somewhat floored that he knew where to do this and how to do this, while I, the fashion and lifestyle blogger who considers herself SO in the KNOW when it comes to happenings on the interwebs, had never heard of this! Hahaha!
You've probably noticed that I've been wearing these earrings in a bunch of my Instagram posts! I've gotten a lot of questions about them, and with Mother's Day coming up, I thought it would be the perfect time to give you all the scoop. Where did he go to design them? KendraScott.com!
BTW, this isn't a sponsored post! I really just thought y'all need to know about this! 🙂
I'm detailing the process below, and when you're ready, head over to the Kendra Scott website for yourself! You'll have so much fun playing around and designing your own stunning creation! Just click any of my links to get started.
With charm options including letters, various philanthropies, lockets, and more, you can custom design a meaningful bracelet for someone precious to you in no time! You can also select individual charms (starting at $20) to add to an existing necklace or bracelet. I love this idea for Mother's Day!
In the Home Décor section, you have the option of designing filigree boxes, stone frames, or filigree frames. I love this idea for a unique wedding gift or even a graduation gift for someone really special. Depending on the metal and stone you select, your design can look very masculine, making this a wonderful option for Father's Day too. You can even try your photo in the picture frame before purchasing!

Kendra Scott Custom Earrings | Peter Pan Cotton Sweater (Similar) | "Sun Diego" Plumping Lip Gloss (Use code EMPTYNESTBLESSED. for 10% off your order!)

Are y'all getting sick of seeing this Peter Pan cotton sweater? I'm so sorry, but it really is all that, y'all! It's under $25 right now and is the perfect weight for this time of year when the temps are cool in the morning and warmer in the afternoon!
With categories for all types of jewelry (even cuff links for men for under $40), there's no limit to what you can dream up and make! I love the idea of customizing a necklace with school or university colors for an incoming student, graduate, or active alumni!
All of the custom jewelry designs allow you to choose from four metal choices, including rose gold, gold, rhodium, or gunmetal. Some designs are also available in antique silver.
With 25 design possibilities starting at just $45, this price point is ideal for gift giving! There are 35 stone choices (Some have a $10 or $15 upcharge, but many don't). Some, like the ones my son designed for me, allow for more than one stone. The style he chose for me is called the Alexa Lux. It's available in either gold or antique silver. He picked gold. The top stone is white pearl, and the bottom one is rose quartz.
Kendra Scott's bracelet styles range from cuff to chain (and many in between!), and custom bracelet designs start at under $50. There are 34 stone choices, and some bracelet designs even let you select multiple stones, allowing for even more customization!
There are a whopping 20 necklace styles available, starting at $45 for a simple pendant with rose gold, gold, gunmetal, or rhodium metal choices. There are 21 stone choices and also the option of filigree.
There are three styles of rings to choose from, starting at just $45. There are 45 stones you can select for your ring. Wow!
Get on the Kendra Scott website and have a blast playing around with a custom design! Once you design your piece, you can share it on social media, email it, or save it to your account. What fun!
Kendra Scott Custom Earrings | Acrylic Monogram Necklace | High Rise Sculpted Ankle Jeans | Flutter Sleeve Top

Whenever I wear this acrylic monogram necklace I get tons of compliments! It makes an easy-to-customize gift too! With eight color choices, three different pendant sizes, and two fonts to choose from, you have lots of options. My white jeans in this post are a deal! You won't believe it, but they're from Walmart! My flutter sleeve top is one of those that you can dress up or down, and I love that it offers a layered look but without the extra layer! (Perfect for summer!) If you read my 2018 Spring & Summer Style Trends Preview post, you know that the oh-so-flattering square neckline is the neckline of the year! This top is a classic, and it comes in a ton of great color options. (Yours truly has already purchased three! Hahaha!)

Blessings,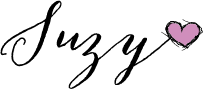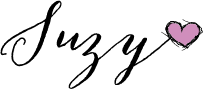 Photos by Megan Weaver.
P. S. You probably noticed that today's post was shorter than usual! That's because I'm trying to do a better job of taking my weekends off and really taking a break! I'm somewhat ashamed to say that I haven't done that in a really long time! Recently, it became clear to me that I needed to do a better job of prioritizing rest and family time on the weekends! 🙂 Most of my posts take me the better part of two days to write, link up, publish, and push out to my Facebook, Twitter, Instagram, and Pinterest pages. That means that in order to have a post ready for y'all on Monday morning, I've spent a pretty good chunk of my weekend working. (It's tough when your business is open 24/7 and you love what you do!) I'll continue to do my very best to bring you quality content, but I'm going to try to make Monday's posts shorter than Wednesdays and Fridays so I can get them written on Fridays and leave my weekends free. I hope you understand! Thanks so much for your precious support for Empty Nest Blessed! It means so much to me! xoxo