I buy a new bathing suit every year. Whether I "need" it or not. We have a pool, and we love to spend time at our beach condo, so having a new, fresh swimsuit every year is important to me!
My family moved a lot growing up, but every summer we always went back to Sanibel Island for our family vacation. My parents retired there, and when it came time for them to move away to a retirement community, I couldn't bear the thought of not having a place to call home on the island. So Bob and I bought a condo. It's a tiny little pied-à-terre with a king bed. The resort we bought it in is lovely, and every unit is right on the beach, with an incredible view. (View their live beach cam here.) The only problem? We couldn't fit the kids. Also, I couldn't really take friends because, well, no matter how much I like someone, I find sharing a bed with anyone besides my husband just kind of awkward! So this year, when the adjacent unit became available, we couldn't resist. It's slightly bigger, with two queen beds and a sleeper sofa, so it's ideal for our kids and their (eventual) growing families, or for me to bring friends, etc.
All that is to say, I'm a beach babe through and through, and, if I do say so myself, I know what I'm talking about when it comes to buying bathing suits! I've been scouring the interwebs for my suit this year, and I have to say: I think the bathing suit options out there for women over fifty are better than ever. (Praise hands for the resurgence of the high-waisted bikini, amirite?) Today, I'm telling you how to shop for a bathing suit, what to look for, and even where to shop. And at the end of the post, I'll give you my tips for wearing a bathing suit with confidence (no matter what size you are) and what to do in the moment that strikes fear in your heart—when someone wants to take a photo of you in a bathing suit!
As always, images and pink links in this post are clickable, as is the collage at the top of the post! Thank you so much for using my links to shop! It means so much to me, and it supports Empty Nest Blessed!
How to Get Started
To avoid getting overwhelmed by all the options out there, figure out your favorite features and least favorite features before you even start shopping. Don't beat yourself up about this! Just make an objective list, so you'll know what you're looking for when you shop.
Brace yourself. It's going to be challenging to find an excellent fit and superior fabrics for less than $50-100. I've included some less expensive suits in this post, but I don't recommend them! Oh, you can go the cheap route, but don't count on quality and longevity. I've done it both ways, and I'm telling you the truth here, gals. If you're looking to save some dough, my recommendation would be to find a high-quality, well-made bottom that you feel good in, and then mix and match the tops.
What to Shop
1. Look for suits that create optical illusions, playing up your best features and minimizing those you want to diminish.
Suits that are darker on the bottom than on the top will minimize your lower areas.
Suits with certain designs on the sides of the waistline will visually slim you. This one is a perfect example.
Suits with strategic color blocking can help emphasize areas you want and diminish areas you don't.
2. Look for suits with strategic ruching. They can provide flattering drape.
3. Look for a bathing suit with an interesting detail that draws attention to your face or your favorite body part.
4. Consider a two-piece tankini or high-waisted bikini. Most suits are sold as separates now, so shop for your pieces individually, but consider how they'll look together. Last year I bought this darling scalloped high-waisted bottom and coordinating top (now on sale).

If you're going the high-waisted bikini route, consider ordering one size up from your normal size on the bottoms to avoid the dreaded muffin top. (Hey, if you've birthed babies, you've got that extra skin, no matter what size you wear!)
5. Be careful! If you go for a look that is too covered up, you'll just look silly or like you're from the 1940s!  (I think this one looks kind of like a nightgown!) The exception to this guideline might be this versatile, convertible suit.
6. Don't forget sun protection! Consider adding a coordinating swim shirt for protection when you're in the water. (And always slather on your favorite sunscreen, of course!)
7. Consider a coordinating coverup for your swimsuit! You want to feel confident walking back and forth to your condo or sitting at the pool bar.
How to Shop
My advice is to shop online using the guidelines in this post. Order multiple options, try them on in the comfort of your own home. Keep what works, and send the rest back. Click through on the pink links to go right to the swimsuit sections on each site.
Where to Shop
Many of these retailers feature the Miraclesuit® brand, which is designed to make you feel and look ten pounds lighter. (Read: It sucks you in everywhere.) If you're wearing a one-piece, I think those suits are good options for women over fifty, but if you're still not ready to give up two-pieces, opt for one that doesn't have so much, um, suck-in-power., (See tip #4 above under the "What to Shop" heading.)
This site specializes in sun protective beachwear and swimwear. Everything on their site is UPF 50+. They feature happy and colorful bathing suits, rashguards, coverups, and SPF clothing, like this cute dress. One feature I like about this brand is that if your size is not available, they will email you when it comes back in stock. How convenient is that?

Since Chico's is specifically geared toward women over fifty, it's an excellent place to shop for swimsuits. I love this animal print one-piece!

If you love color, you'll love their gingham and madras plaid high-waisted bikini options this year! (And you'll also fall hard for their gingham and madras one-piece suits!) Don't faint in shock (as if!) but my swimsuit purchase this year was this gingham top and this gingham bottom!

Their swimsuit specialty is letting you match tops and bottoms to build the bathing suit of your dreams! They have lots of cute coordinating options! This weekend, you can take 40% off full-price styles with the code COCONUT and the pin 6789.
If you're all about modesty, they have great options including swim shorts and swim dresses.

It only makes sense that a brand that's focused on intimates for women over fifty would get into the swimsuit game! Right now, all full-price swimwear is 25% off! This tankini top would look so cute paired with your favorite black bottoms.

The designers at Spanx know how to design shapewear and clothes that fit women. (I love their new denim line!) So it's only "fitting" (sorry!) that they would take a unique approach to swimwear design.
Their suits are non-shaping and cut to lay on your body without squeezing.
Bottoms are double layered, so they're not sheer.
Mix and match the styles.
The unique Workout to Waves Sports Bra moves with you. It's versatile and can be worn as a swim top, a sports bra, or even an everyday wireless bra.
Their Transformation Tube swim "accessory" is exclusive to them, and it's designed to be worn up to 13 different ways! Check out photos on the left sidebar of this page to see what I mean! #brilliant

It's no secret that Talbot's target demographic is women over fifty! They have some cute suits this year! This shoulder tie one-piece might be my fave!

How to Wear a Bathing Suit with Confidence
In a nutshell, own it. If you've ever been to Europe, you know the women over there do this so well!
Do the best you can with your health and your fitness routine, and then accept the body you have now. You may never look like you're 18 again, but the essence of who you are is not what you look like. It's your character, your heart, and what you've built (be it a business, a strong marriage, or some awesome adult kids). Follow my tips and find a suit that you love, then stand up straight, put your shoulders back, and wear it with confidence. Think of what you're modeling (literally!) for your daughters and even your granddaughters.

How to Pose for Photos in a Bathing Suit
If someone wants to take a photo and you're in a swimsuit, you don't have to scream, freak out, or run for your coverup! (Again, own it.)
Follow these tips:
Stand up tall.
Place one foot in front of the other.
Push the hip of your back foot out to the side.
Put your front foot in tip-toe position (on the ball of the foot)
Slightly crook your arms at the elbow to visually emphasize your waistline.
Smile and look like you're having the time of your life!
Go get em,' Beach Babes!
I hope you have a wonderful weekend! My parents are in town this weekend, and our son is coming in from Austin for the weekend. We haven't seen him since New Year's! We're also going to enjoy the mess out of our daughter before she heads back to school on Monday to finish out her senior year. Bob is making great progress as he recuperates from his hip replacement surgery! (Thank you so much for all of your prayers and sweet comments and messages!)
Next week on Empty Nest Blessed I'm going to open up and share what day-to-day life is like with my auto-immune disease. I'm going to talk about how it's something I have, but it doesn't have me! I'm also going to talk about the fact that everyone has their something. And we all have to learn to live with our somethings. Later in the week, look for a new installment in my Tackling Your Tech series and my March SO in the KNOW post!
Blessings,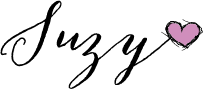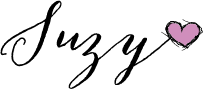 P.S. Don't forget to pin this image for reference! (And be sure to follow Empty Nest Blessed on Pinterest!)