It's been such a fun week here at Empty Nest Blessed, hasn't it? I've had a blast sharing the hot trends for spring & summer with you! Monday's post was all about the looks you'll be seeing everywhere this spring & summer. Have you read it? If not, you can read it here. Then on Wednesday, we covered the big spring & summer accessories trends you need to know. You can read that post here. It's important to be familiar with the info in those two posts because you'll see a lot of the general style trends we talked about there also reflected in the shoe styles I'm highlighting in this post.
Seriously, those posts were fun and all, but to be honest, I've been waiting all week to share this one with you! #savethebestforlast
Today, I'm running down the 2019 spring & summer shoe trends! Oh. My. Word. They are incredible! (Er, some in a good way and some in a not-so-good way!)  As always, click the pink links or any of the images for more information or to shop. (The collage at the top of the post is also clickable.) Let's finish Spring & Summer Style Week strong!
Spring & Summer Shoe Trends: Hot Looks
A few of the shoe trends that came to the fashion forefront last year are still going strong! I'm talking about mules and slides, flatforms, ankle straps and wraps, and Suzy's least favorite, the ugly comfort sandal. (I'm lookin' at you Birkenstock, Chacos, and Teva.)

Animal Print
In my main 2019 Spring & Summer Style Preview post, I told you that one of the general trends that we see right now is that fabrics and textures that have typically been associated with fall and winter are making inroads into spring and summer styles. One of those is animal prints. They're bigger than ever this year! Pair them with denim, white, or be daring and treat them as a neutral and pair them with a pattern.
Suzy's Pick: I think these are adorable!  

Ankle Straps OR Wraps
Look for ankle straps on most of the dressy, heeled sandals this year, as well as lots of cute flatforms. This year we see more ankle wraps, with ties instead of straps.
Suzy's Pick: These might actually convince me to give the flatform trend a try!

Architectural/Statement Heels
This is a pretty fun trend! It's prevalent with the high-end designers and just starting to trickle down to the masses. Keep your eye on this trend!
Suzy's Pick: I think these are interesting and neutral enough that I'd wear them a lot. (And they're affordable!)

Braided Leather
Look for this trend to pop up in everything from sandals and mules to heels and booties.
Suzy's Pick: These are cute! They come in a bunch of colors, and the block heel makes them wearable with everything from jeans to dresses.

Buckles
Think buckles as decorative embellishments, providing a neatly tailored look.
Suzy's Pick: It was love at first sight when I spotted these mules.

Chunky Sneakers
In what I consider one of the year's most puzzling trends, look for big ole' chunky sneakers. On the plus side, they're usually colorful and kinda pretty. In a weird, chunky way, I mean. (What?)
Suzy's Pick: I bought these last year because I needed white sneakers for a trip, and they felt good on my feet. Honestly, I thought they were clunky and super nerdy. Now, they're in style. Now that's what you call a "happy accident."

Mesh
Hmmm…mesh. What to say about this trend? What to say??? Not sure what to say. Um, the mesh will keep your feet cool due to increased airflow…???!!!
Suzy's Pick: I'm not there yet, y'all. 🙂

Plastic & Transparent
My feet are not pretty enough for these shoes. There. I said it. Also, women in menopause already sweat enough. We do not need plastic footwear to make us sweat more.
Suzy's Pick: Nope.

Scallops
Scallops are all over clothing, accessories, and shoes this year.
Suzy's Pick: Give me all the scalloped shoes immediately.

Snakeskin
Formerly associated with fall and winter styles, look for snakeskin sandals, pumps, and flatforms.
Suzy's Pick: I have the ones in the photo below, and I love them! I've worn them all four seasons of the year! (Also, note the extremely poor self-tanner application in said photo. Sigh.)

Snakeskin D'Orsay Pumps (D'Orsay refers to a shoe style that reveals the arch of your foot.)

Ugly But Comfy
Lots of midlife and older women love these. I've heard people say they're so ugly that they're cute. (Is that a thing?) If you like them, know that Birkenstocks are available now in some pretty prints, colors, and even metallics this year. Check them out here.
Suzy's Pick: I get the comfort thing, but these just aren't my style.

Spring & Summer Shoe Trends: Hot Colors

I hope you've enjoyed Empty Nest Blessed's 2019 Spring & Summer Preview Week! It was so much fun to put together, and I've loved hearing your feedback! Thank you for shopping with my links and for letting me know that you've appreciated these posts! That means the world to me.
I hope you've got plans this weekend that you're excited about! We're going to nail down a few final details and get ready for Bob's big hip replacement surgery on Monday. I'd so appreciate your prayers! He has a degenerative hip, and he first sought medical attention for it way back in his 30s. They told him then that he'd eventually have to have it replaced and to come back when he couldn't sleep through the night anymore. Bob's only 53, so he made it 20 years! It's no fun, but he's in great shape, so we're hoping he'll do fine and have a speedy recovery.
I'm not sure what that will mean for Empty Nest Blessed next week! I write my posts a day or two in advance, so I think Wednesday is out! But on Monday I'm going to bring you a post called "Decoding the Diets." We'll run down everything from Keto to Vegan, and I'll tell you about the "eating plan" that I follow. (It will surprise you, for sure!) I'll still be on Instagram and Facebook next week, and especially my Insta and Facebook stories, so I'll keep you updated on the patient's progress!
Have you ever had a loved one go through this surgery? If so, do you have any advice? I'd love to hear it! Leave me a comment and share your wisdom, okay? xoxo
Blessings,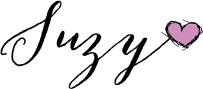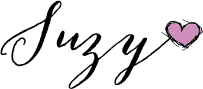 Photo of shoes by Megan Weaver.
P.S. Do you follow Empty Nest Blessed on Pinterest? If not, please do! Please Pin in the image below for future reference. xoxo